Repainted Vintage Dresser: We found this vintage dresser hanging out in the front yard of an abandon house.  It was going to be junked so we snatched it.  This is very much out of my element (grabbing random furniture off the side of the road), but we saw potential in the piece, and it was solid wood and very well made.  They don't make furniture like they used to!  We cleaned it and kept it in the garage for a while.  Then one weekend we got the urge to finally refinish and stain it. My husband spent a full day sanding, taking off the decorative items and filling any cracks.  Here are the befores: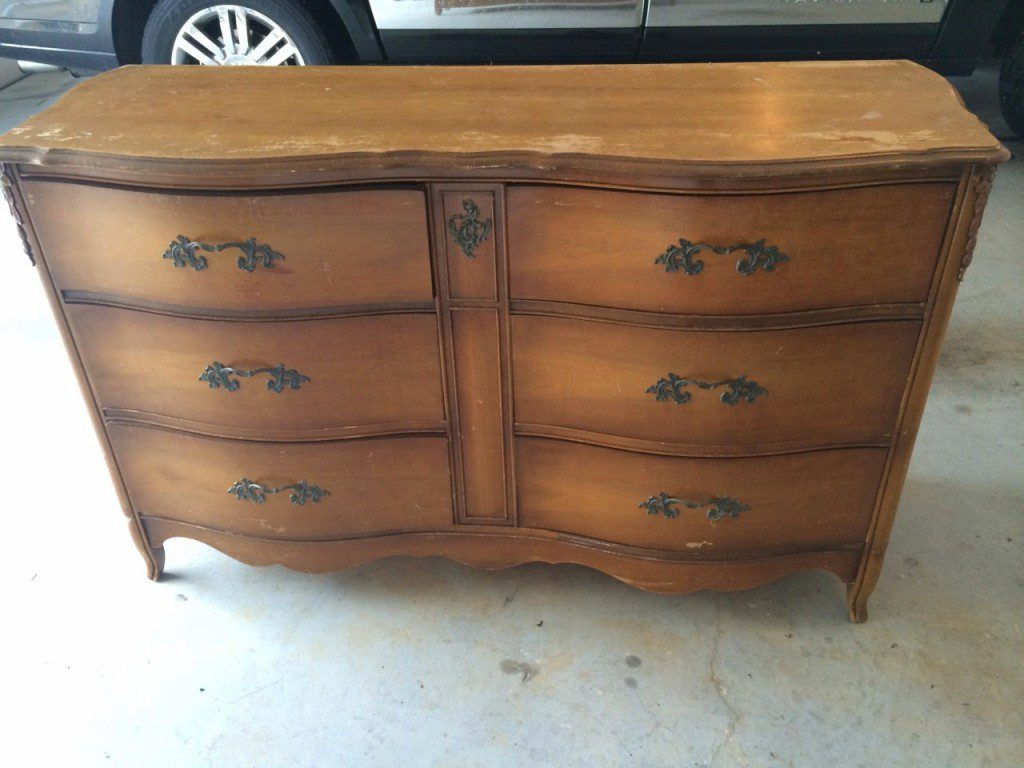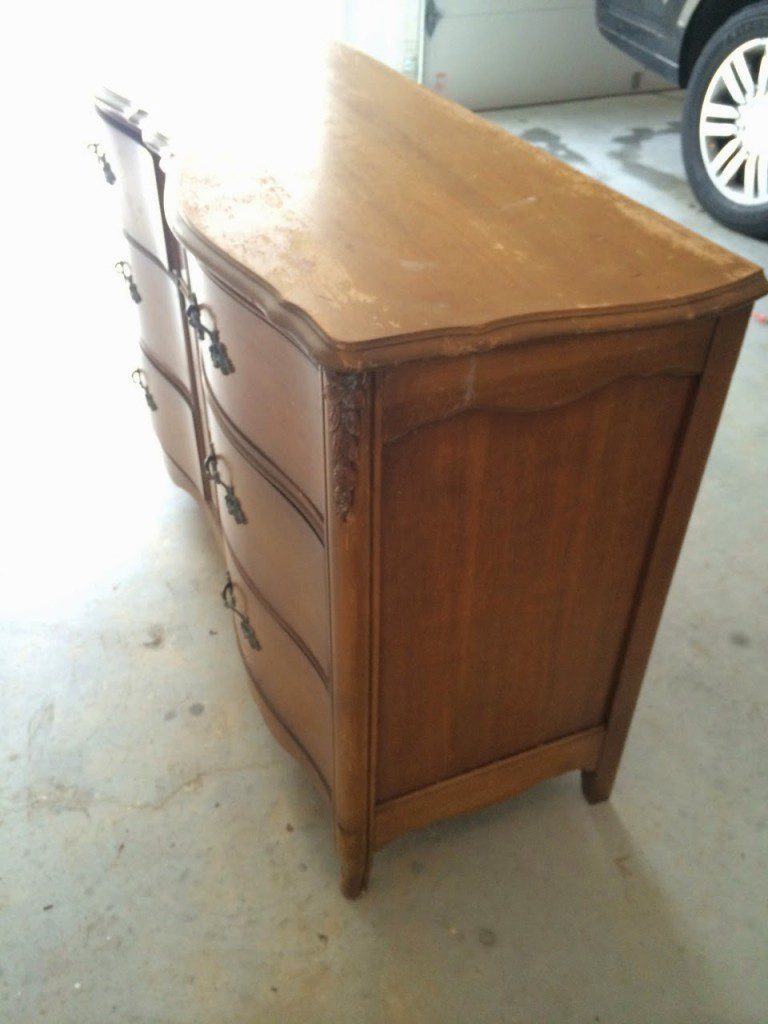 After sanding, we stain the piece with
Varathane sun-bleached
.
  The color is beautiful, but I will say that it's more gray than brown.  Once we stain the entire piece I was thinking it looked a little
too
gray and flat.  We have gray walls so I didn't want the piece blending with the walls.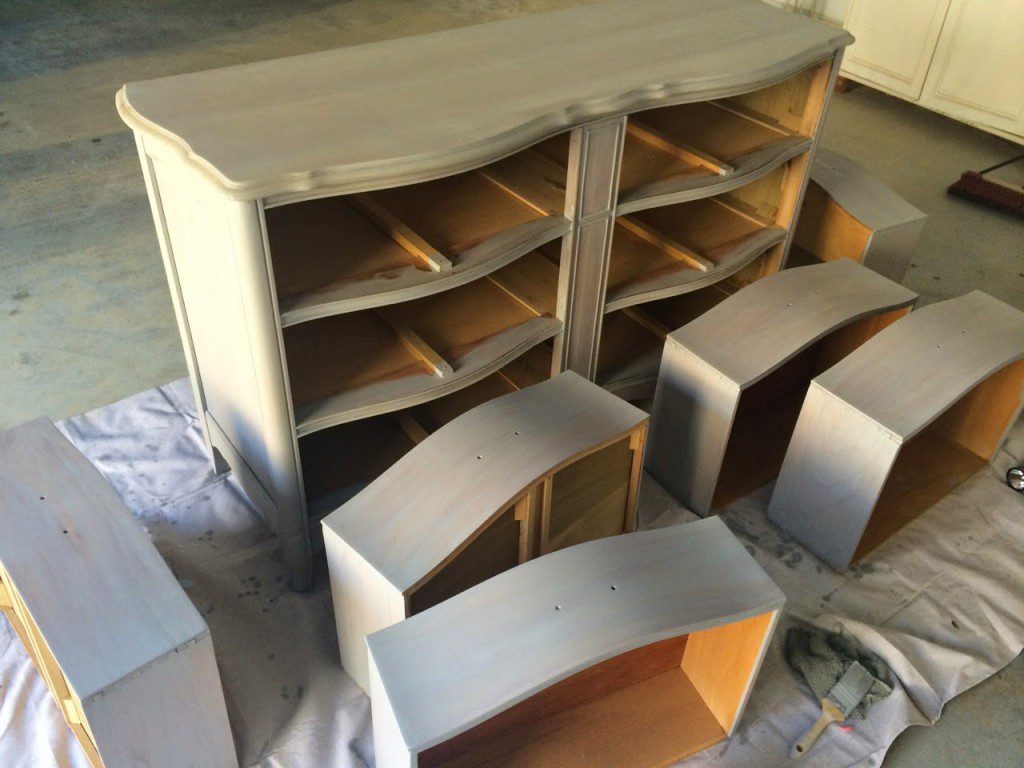 After it dried, I then did light sanding and applied one quick layer of 
Miniwax Special Walnut
wood stain.  I let it dried and then touched up with
Amy Howard's One paint
in Java, which I applied only a little bit to create more variation and texture.  With Amy Howard one paints you have to finish it off with a wax.  My local store that sells her products were all out of the wax and because of timing I decided to reapply a quick coat of stain to seal the paint.  Afterward I felt satisfied!  I like how you can still see the sunbleached peeking through, and the other colors giving it more depth and texture.  I am wondering if instead I started the base with special walnut and then added the sunbleached over if it would give it a different look.  We bought new handles and kept the hole width from the previous handles. Overall I think the vintage dresser came out good.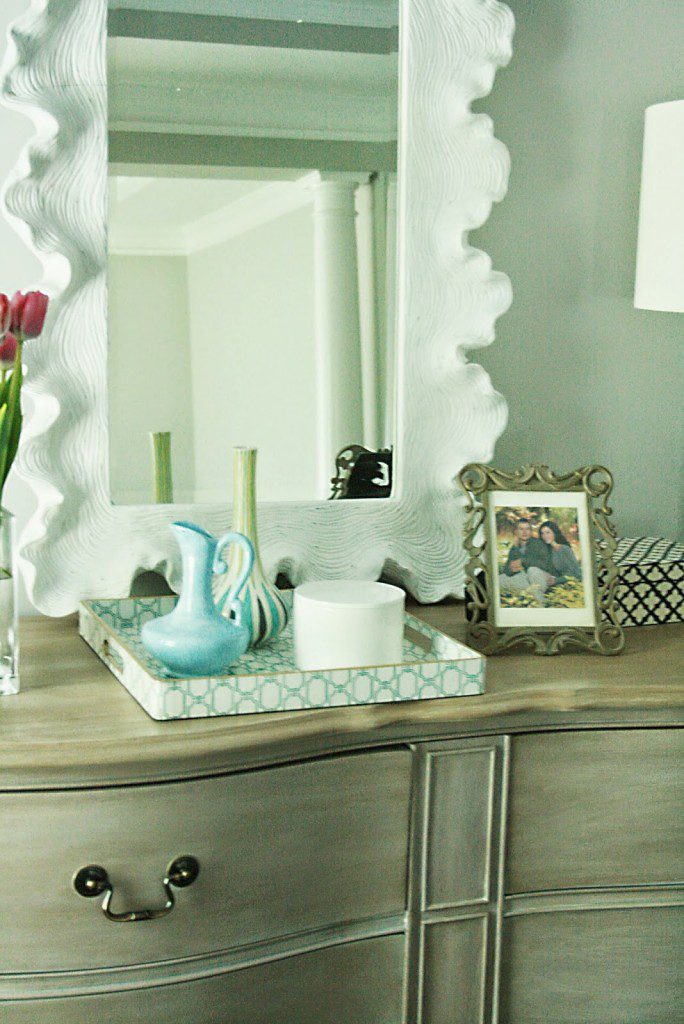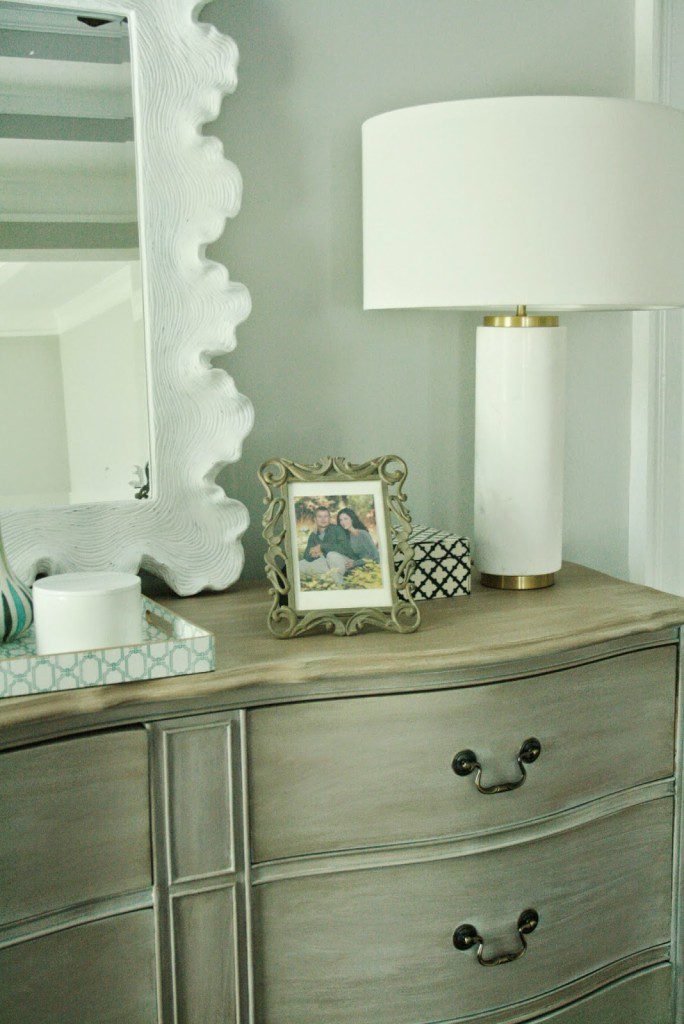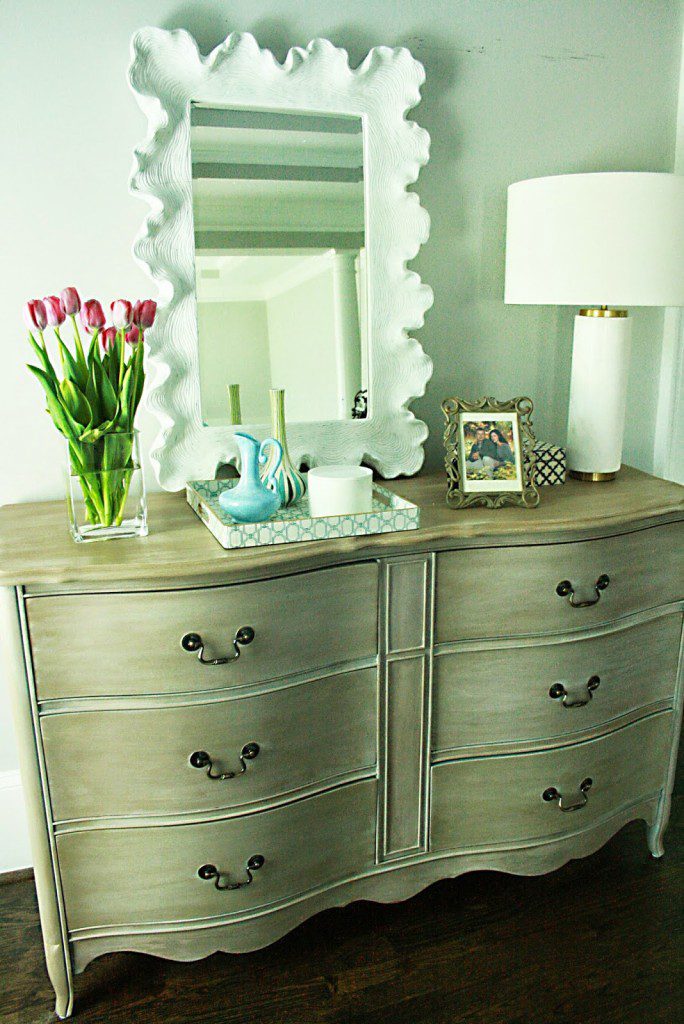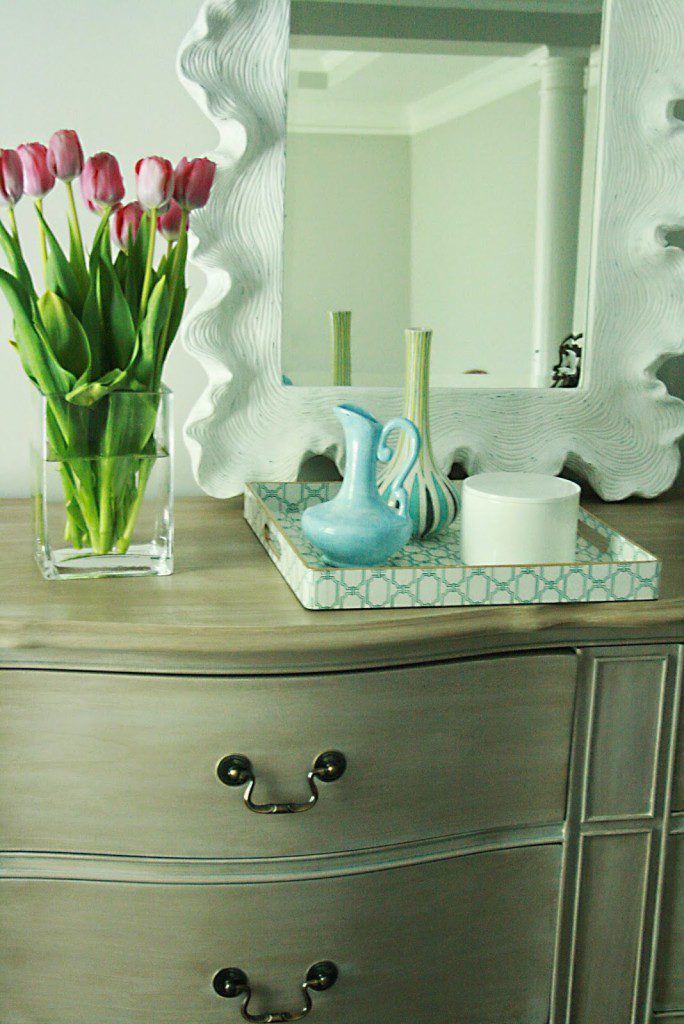 To make the vintage dresser look a little more modern, I styled it with a modern pillar lamp from West Elm and a white-framed mirror from Ballard Designs.  The decorative vases and tray are items I had around my house.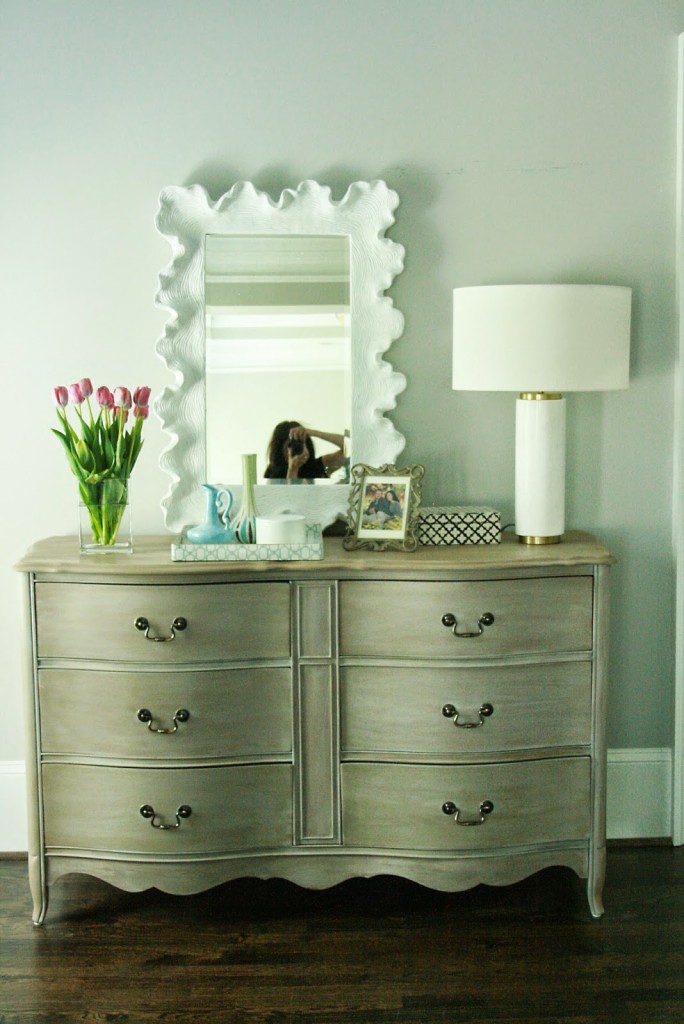 Don't want to DIY and just want to buy it?  Here are some options: