Not Ready to Sell? Follow this Guide for Spring Cleaning
Disclaimer: I am a Real Estate Agent with Houlihan Lawrence, and giving you my professional opinion.  If you'd like to learn more, please visit me on my real estate website.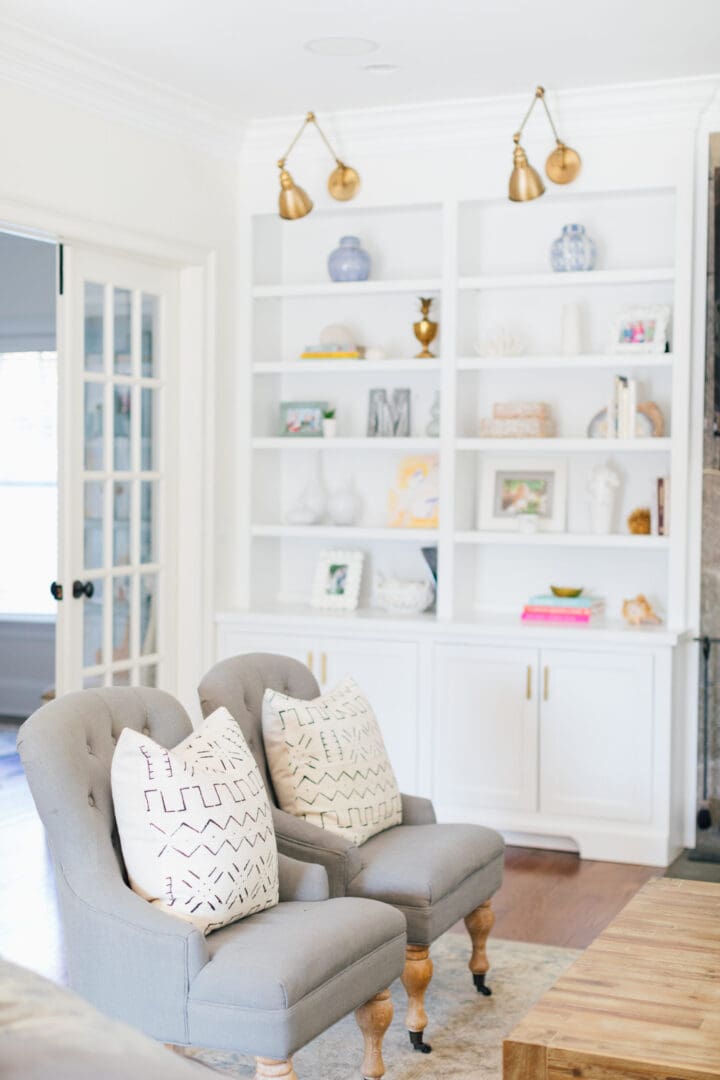 In the real estate world, it is the Spring Market! Many of you may know that I am a real estate agent in Connecticut. I am right in the process of setting up a robust real estate website, where I plan to post my real estate articles. In the meantime, I may be covering real estate over on this lifestyle website! Fun fact–I contribute to a local magazine covering all things real estate. This post is one of my articles from the past issue. If you are thinking of selling your house this spring, it's not too late to prepare your home for the market. Getting your home ready to sell during the spring requires some inexpensive tasks with an outsize return that you'll want to tackle before you list on the market.
Before we jump to the post, check out these other spring cleaning posts:
Here are the tips for getting your home ready to sell during the spring. Make sure to download and print the chart below for an easy checklist.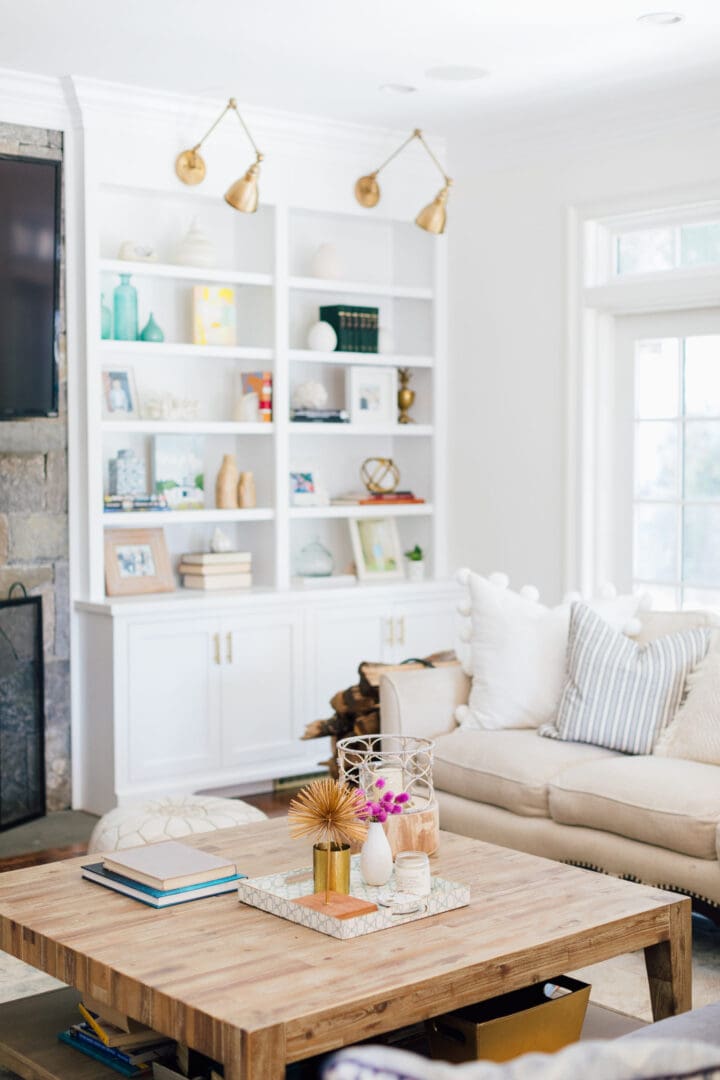 Make It Feel Inviting
When buyers walk into your home, you want them to feel welcomed and encouraged to stick around and give them more time to admire the space. 
Open Blinds or Curtains to Let the Light In: 
Let natural light flood the room to brighten it up and make it inviting. Remove any outdated decorative window valances and pull open those blinds.
Check Lightbulbs and Replace as Needed
Make sure all lights work and light bulbs match in brightness.  For best lighting, use light bulbs in the 3000 K – 3500 K range.
Depersonalize and Declutter: 
You want the buyer to envision themselves in your home.  Personal effects can get in the say of that and clutter makes your home feel smaller. 
Fix Anything That is Broken:
Take the time to fix that loose doorknob or creaky window.  Buyers may notice even the tiniest flaws.  Consider getting your home pre-inspected so you are aware of issues.
Give Every Room A Purpose: 
Each room should be functional. This will help the buyer see how to maximize the home's square footage.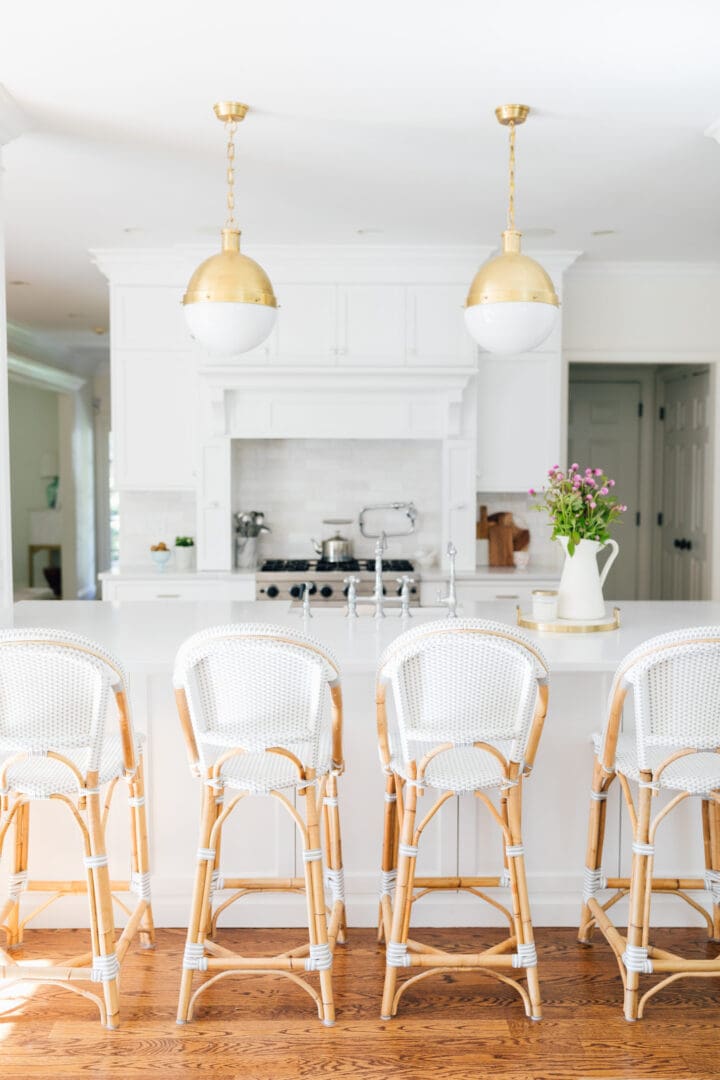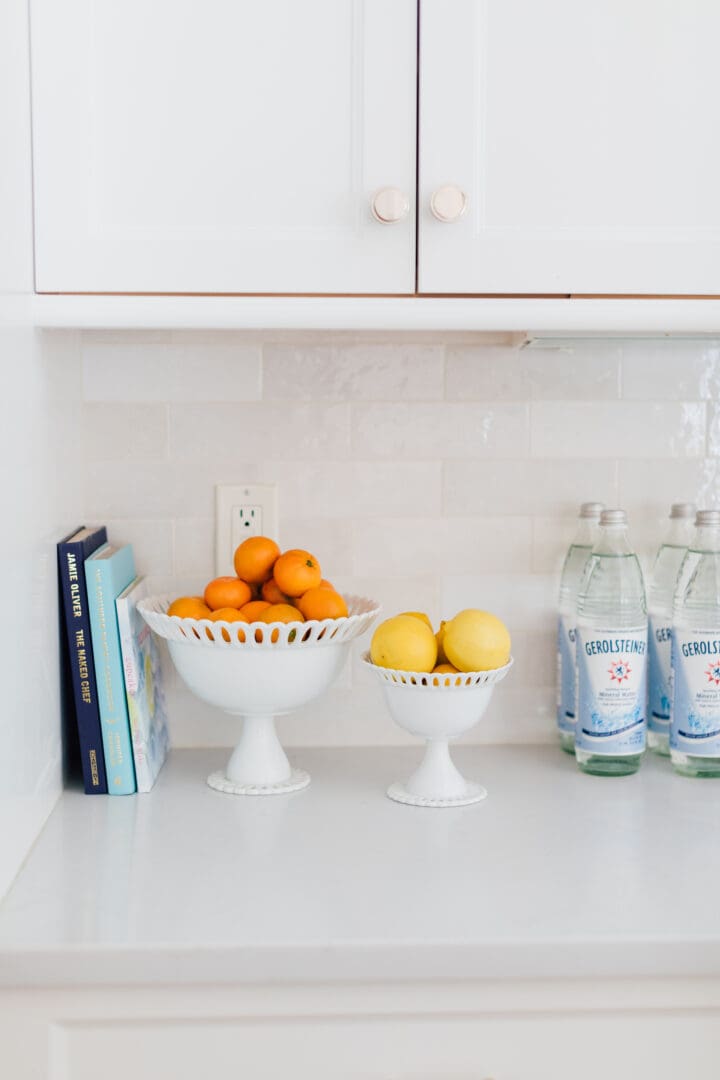 Show It's Cared For
Get serious about spring cleaning because it shows that the home has been loved and well cared for. If you don't, you could be leaving money on the table.
Clean Your Vents, Walls and Baseboards: 
Remove the dust and dirt in the areas of your home that don't get cleaned often. Wipe down walls with a soapy rag and use a magic eraser to remove any scuffs.
Thoroughly clean the floors to remove any dog or cat hair. Consider shampooing carpets and polishing hardwood floors.
Organize Countertops, Cabinets and Closets: 
Go through all the countertops, cabinets and closets and organize. Remember, the buyer is envisioning themself in your home – let's reinforce a positive image and make your home feel more spacious!  
Paint is relatively cheap and will brighten and freshen up your home tremendously.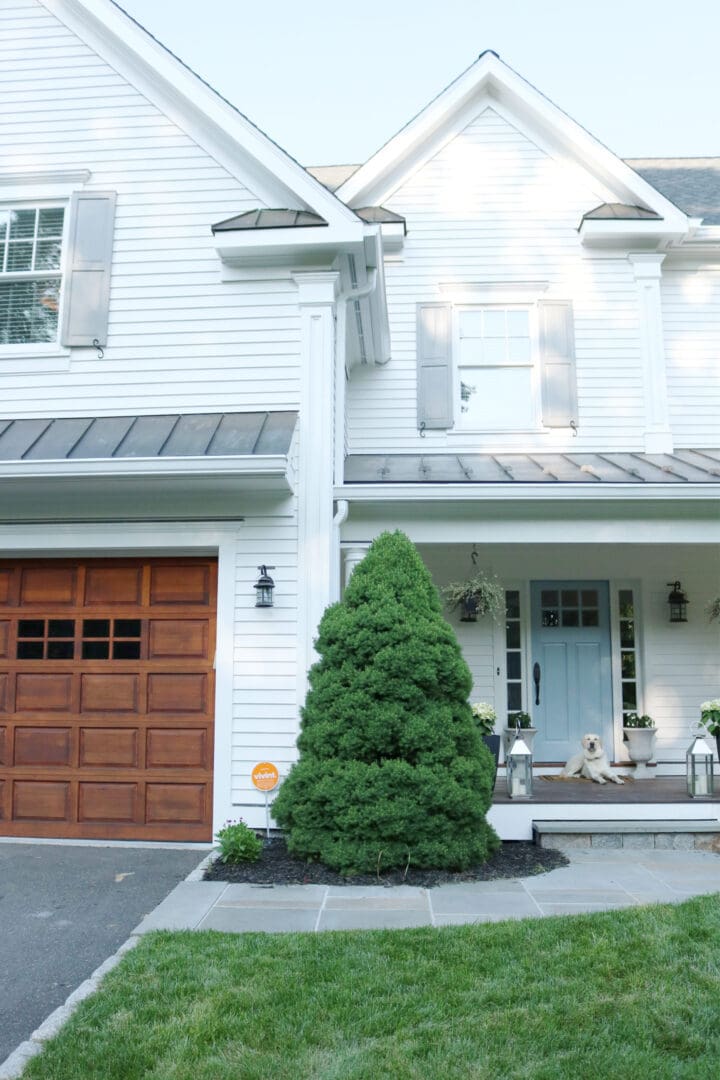 Boost Your Curb Appeal
First impressions are so important, especially when buying a house.  The exterior of the home is the first thing homebuyers will see.  Make sure your home stands out with these simple tasks.
Power Wash Outdoor Surfaces: 
Power wash your driveway and walkways to remove stains, oils and salt from winter. Lightly power wash siding to remove mildew or moss being careful not to chip the paint.
Clean the Windows (inside and out): 
It isn't a frequent house cleaning task, but window washing makes a huge difference in how the home shows bringing in more natural light.
Clean up any dead plants, debris or fallen branches from your yard and then add pops of bright-colored flowers and fresh mulch to your flower beds.
Touch up the paint on your front door.  Then take a clean soapy rag and clean the door handle, doorbell and porch lights fixtures. Don't forget to add flowers to your planter pots and then a new welcome mat is a nice final touch. 
Sweep the Patio, decks and walkways: 
Get rid of leftover leaves, cobwebs or debris. 
To determine the full list of items you'll want to tackle for your home, you will need the opinion of a trusted expert. If you are local to Connecticut or need a trusted real estate agent anywhere in the United States, please reach out early and I'll help evaluate your home to make sure that it shows well this season or can direct you to a recommended agent in your area!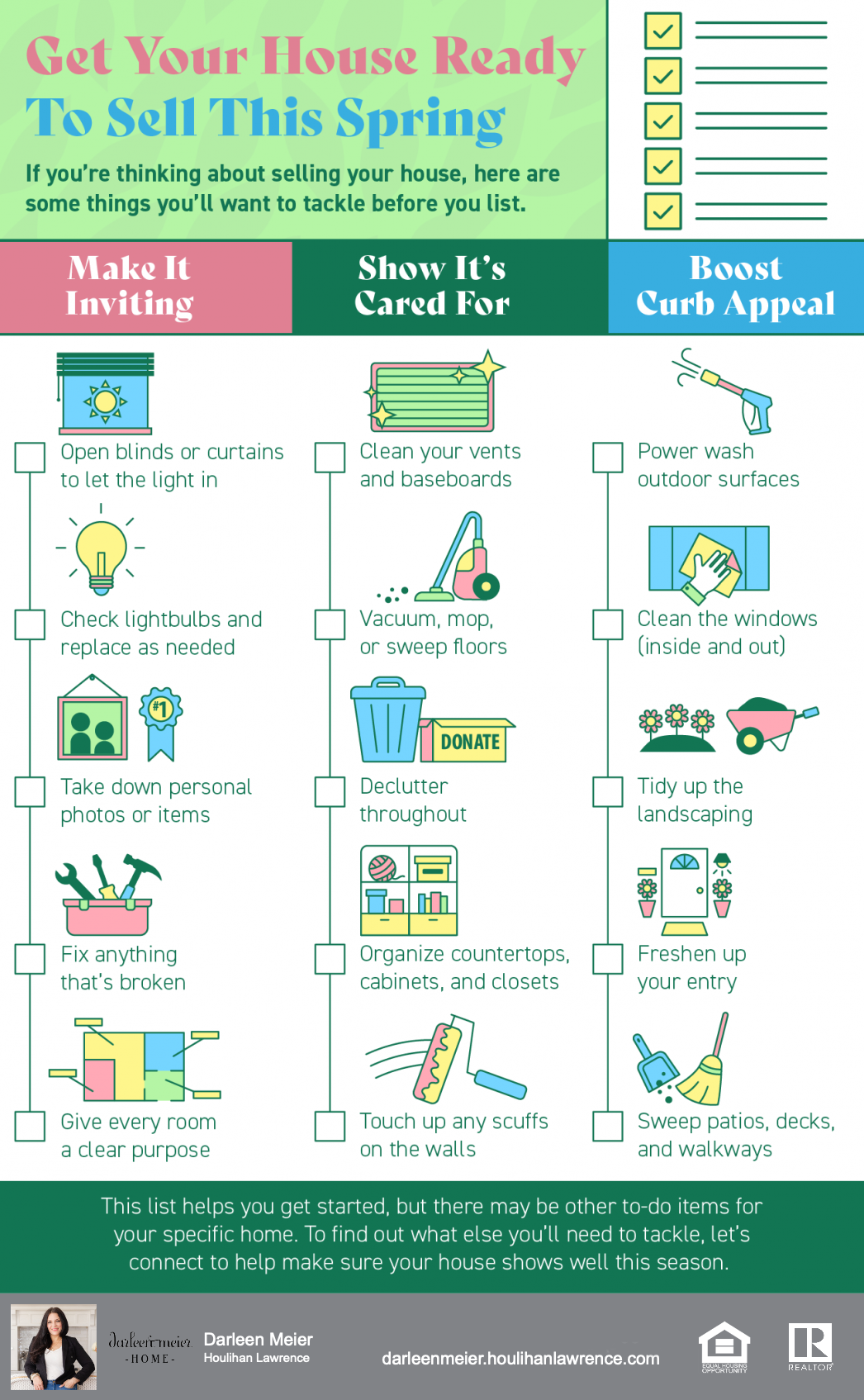 The post Getting Your Home Ready to Sell During the Spring appeared first on Darling Darleen | A Lifestyle Design Blog.