Neutral but inviting Guest Bedroom Inspiration Board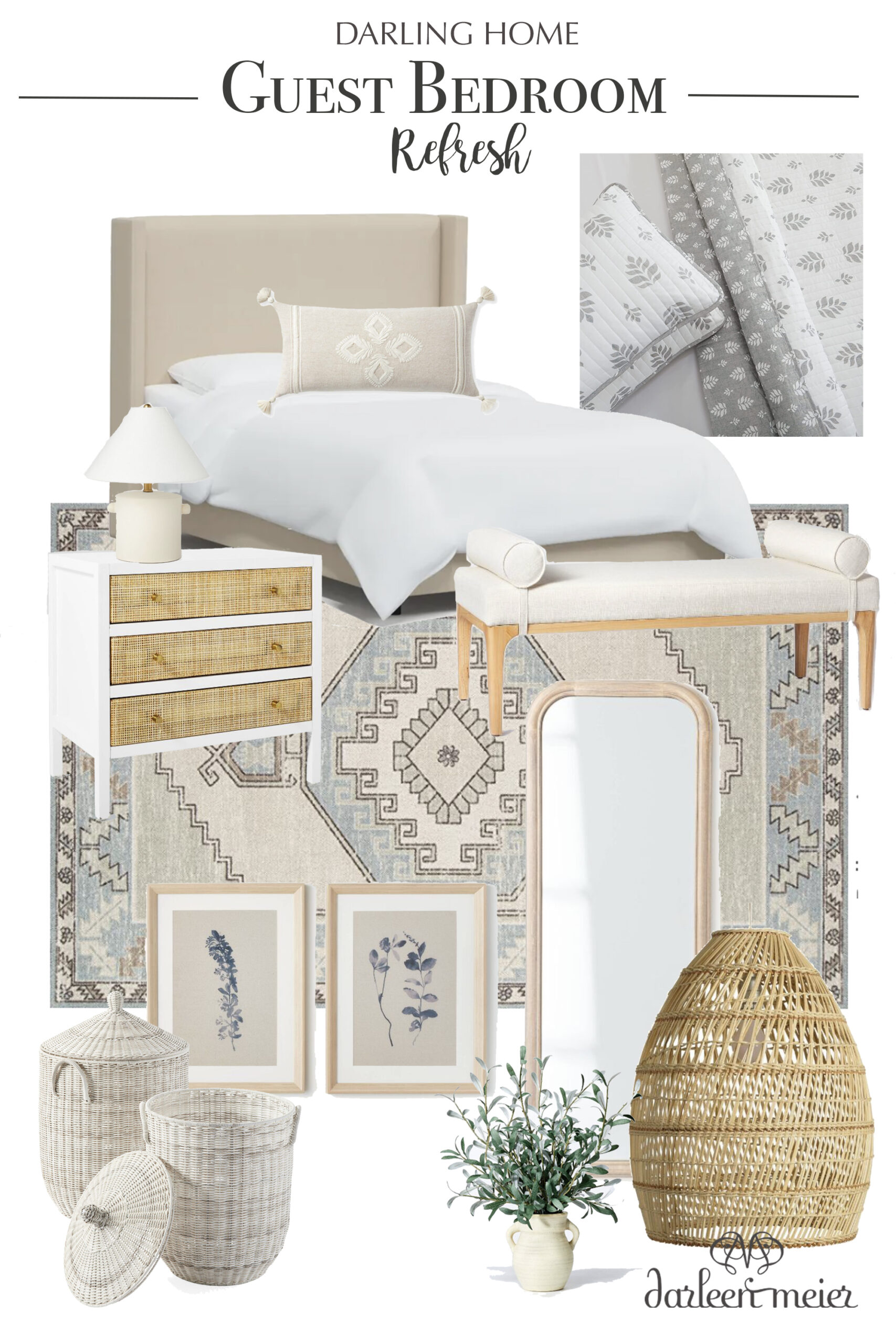 I probably should of shared my guest bedroom inspiration board in my previous post on guest bedroom update, but I thought I should do a separate post since there were so many items I was considering and wanted to share the multiple facet of what I was thinking. Also, in my guest bedroom update post, I kept everything budget friendly and spent just a few hundred dollars. There is so much we want to do with the space like paint or wallpaper and update the bathroom. I like to create a guest bedroom that is calming and inviting and a place where guests can unwind and feel at home.
I did a post on 10 Ways I like to Prepare My Guest Bedroom for Guests. This was our old guest bedroom in our previous home, which was located on the first floor located in a private area of the home. It was the perfect location because it was private and separate from the other living quarters of the house so guests didn't feel like they were bombarded by our regular home life.
For my guest bedroom inspiration board, I really wanted to bring in woven cane furniture pieces. I love how it brings texture and warmth but has a coastal look to it. We live in a Connecticut beach town, so it definitely is the vibe of the area. Since I needed to get new nightstands, using cane nightstands was perfect for the look.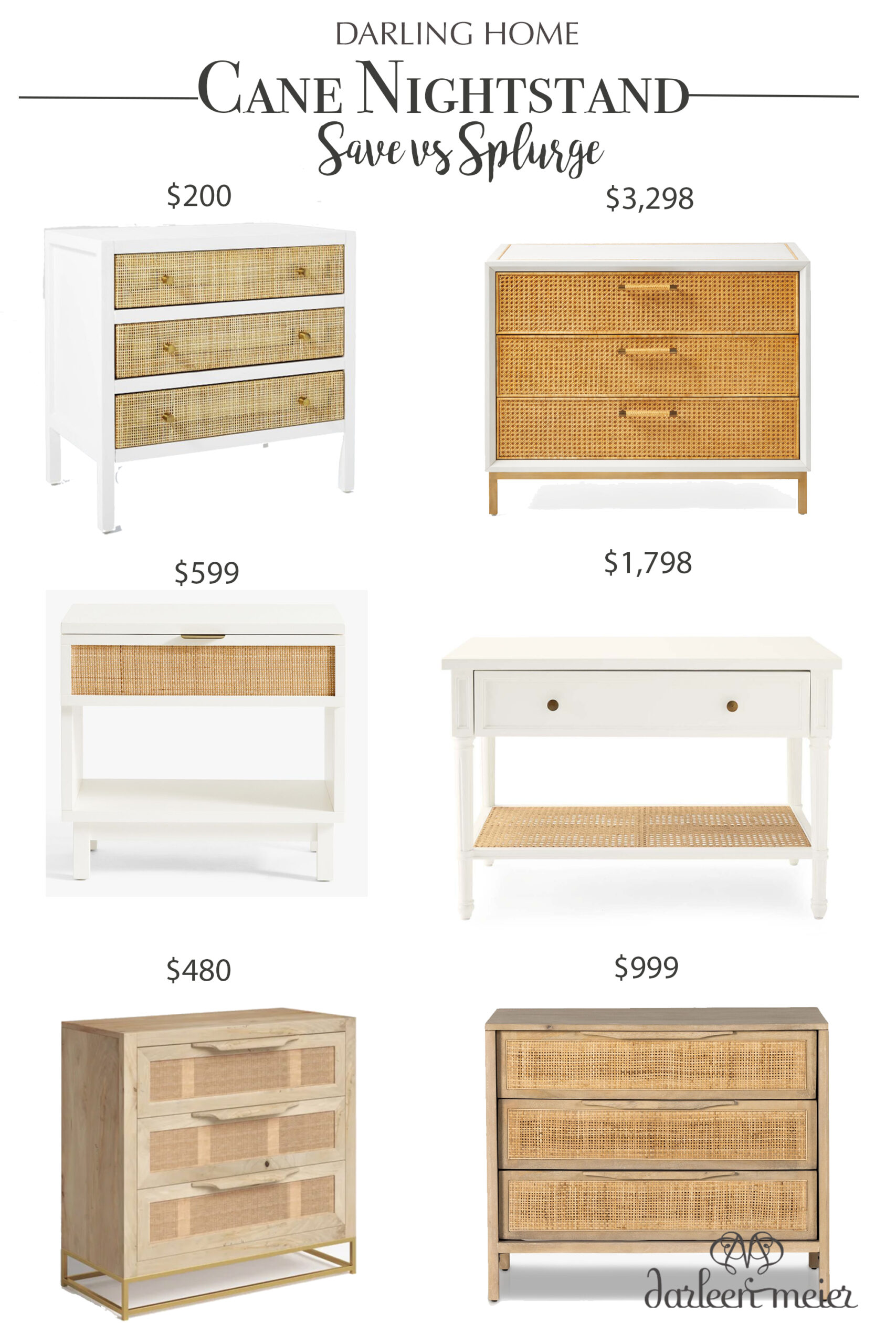 Here are a few other items that I put down for our guest bedroom inspiration. I didn't use all the items but love the neutral colors with a touch of blue. If you have space in your guest bedroom, a modern chair in the corner of the room would tie everything together.

The post Guest Bedroom Inspiration appeared first on Darling Darleen | A Lifestyle Design Blog.