Beautiful and Sturdy Well-Made Coffee Table Under $1000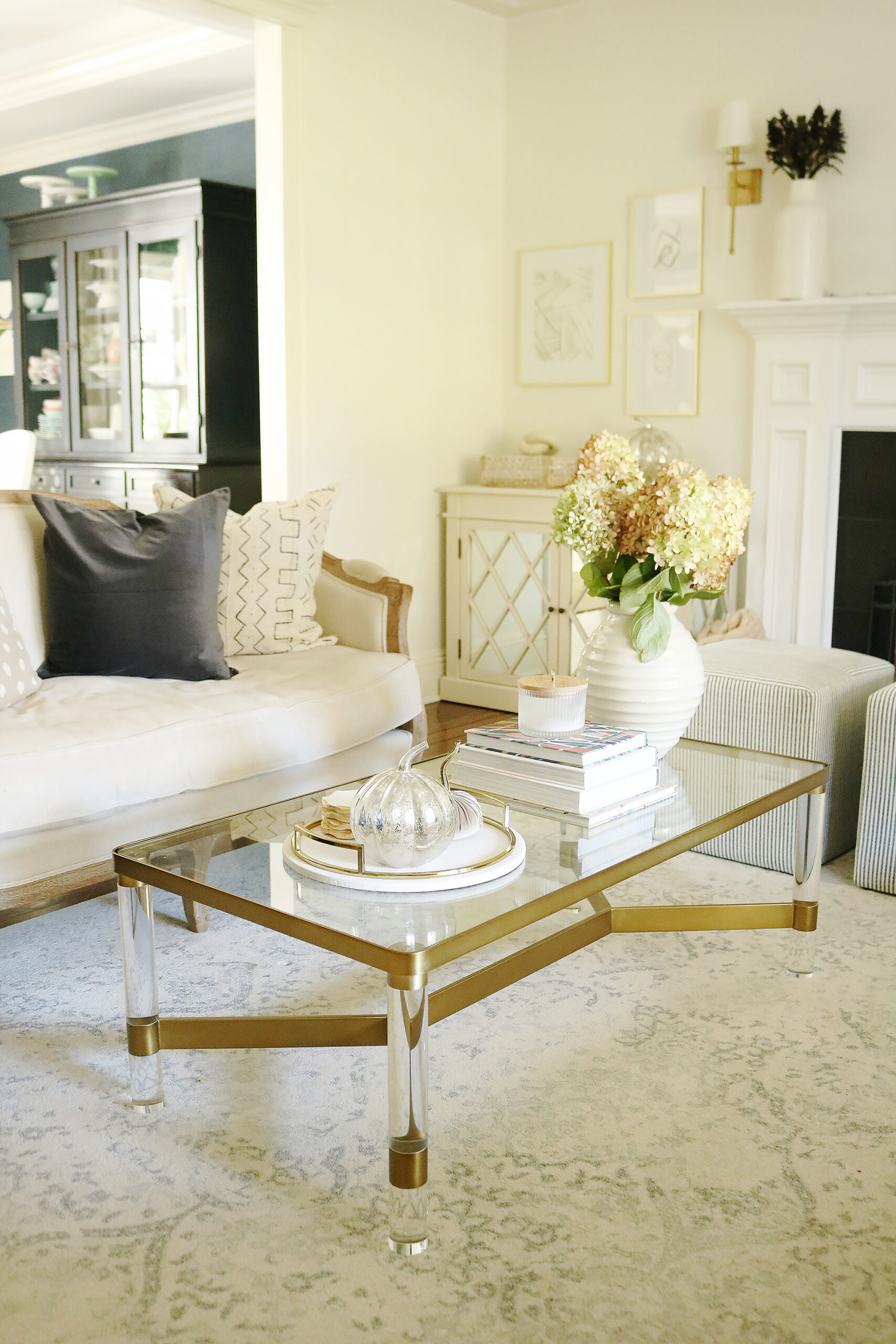 Coffee table shopping is not easy especially when you have a budget to keep it under $1000. When I began my coffee table shopping research I was surprised at how expensive coffee tables can really be. Yes, there are some budget-friendly coffee tables. But I was looking for a coffee table that had the dimensions to fill a space and also the height so it was proportionate to surrounding furniture pieces. Finding coffee tables under $1000 that were beautiful, sturdy and well made was actually quite difficult than I thought. Once I found this beautiful glam gold and acrylic coffee table, I was so excited because it was in my budget range. Also, at the time when I bought it, they were having a 40% off sale so I got a really good deal on the coffee table piece. If you are in the market for a new coffee table, keep scrolling and check out my list of coffee tables under $1000 and then leave a comment and let me know which coffee table is your favorite.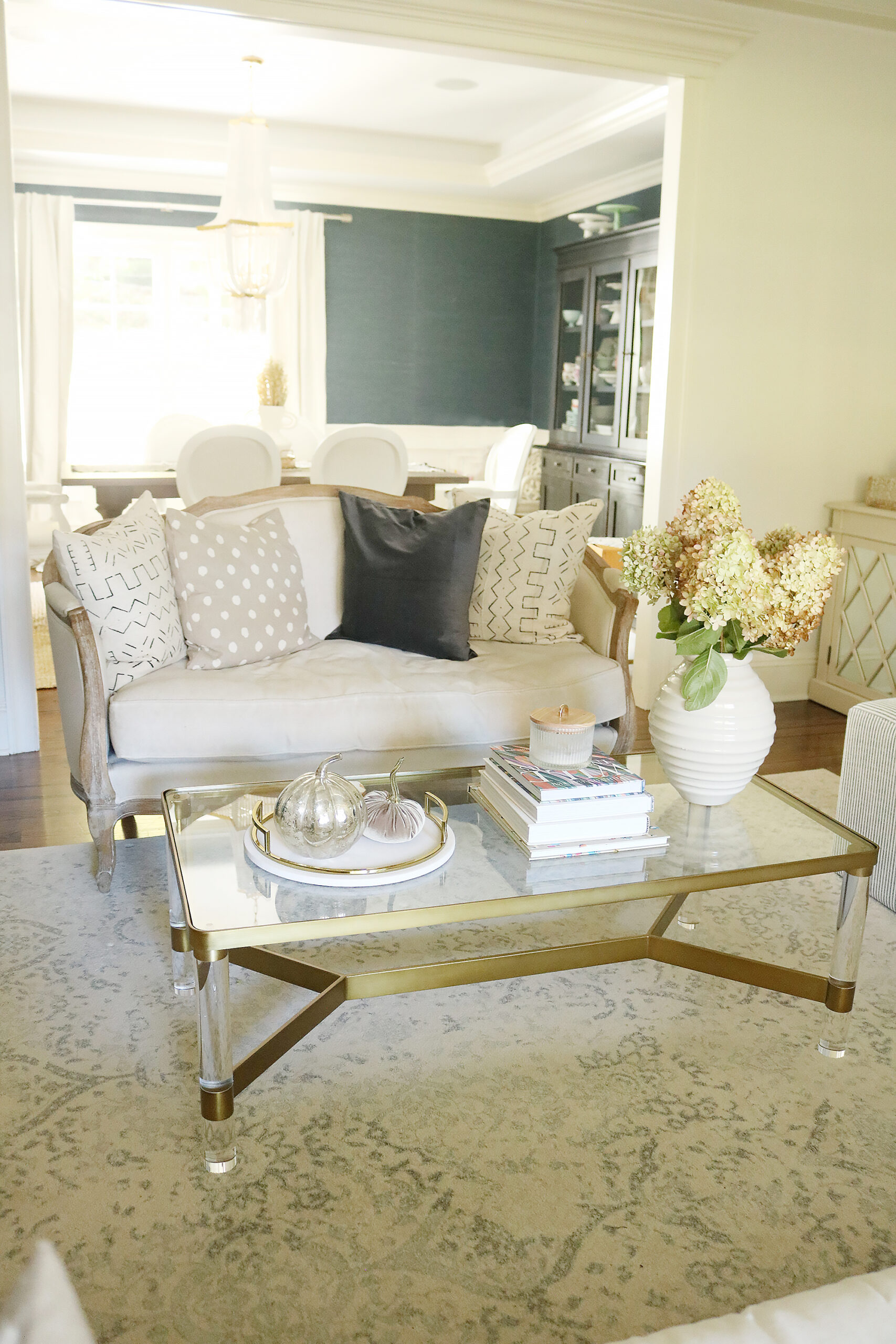 Make sure to check out these other coffee table posts:
Also you can check out my IG REEL styling my coffee table
Here is a round up of warm wood coffee tables that are sturdy and made with real wood.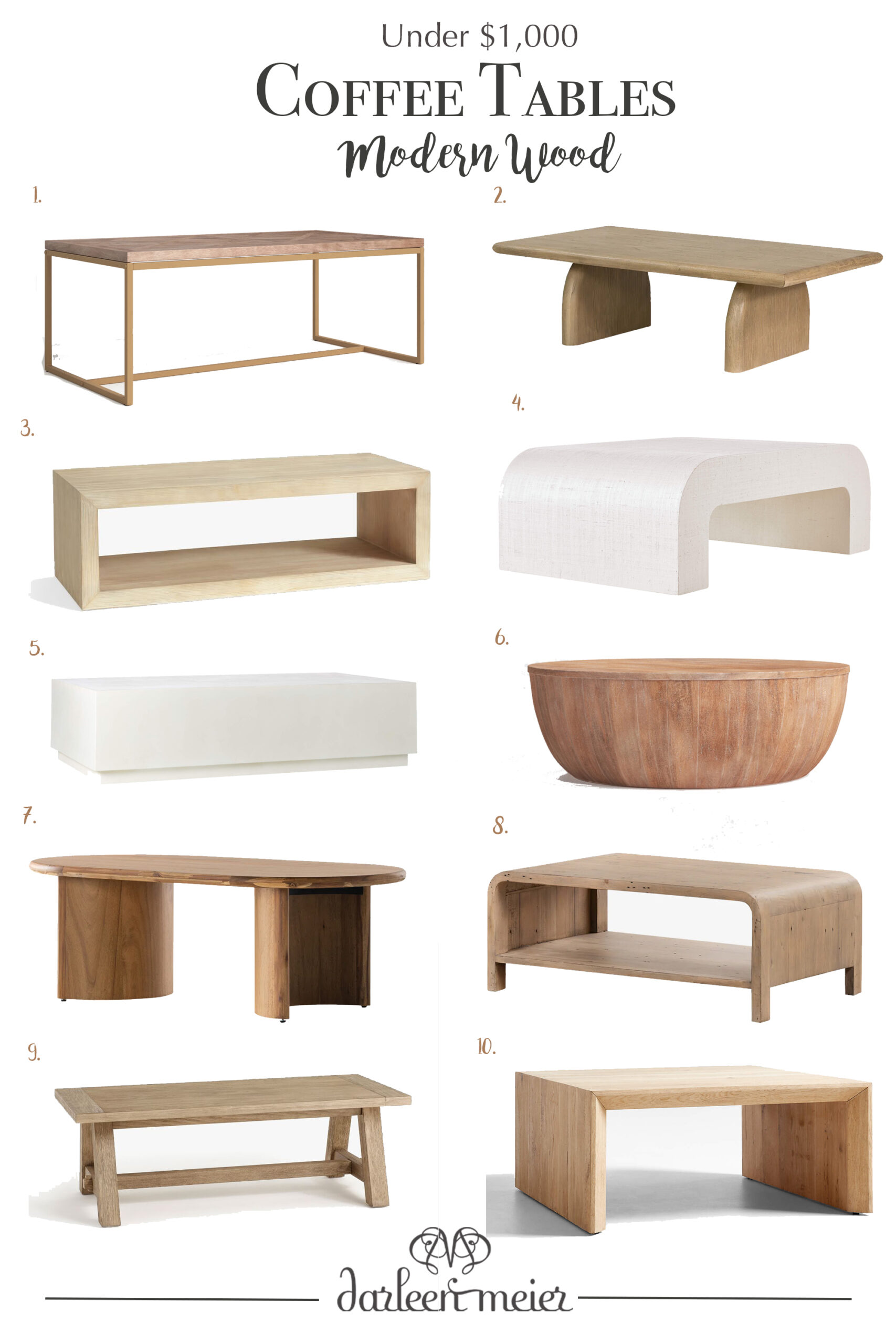 I love so many of these furnitures pieces. They are all so beautiful with good dimensions and thick wood.
1 | 2 | 3 | 4 | 5 | 6 | 7 | 8 | 9 | 10
Sometimes the heavy wood coffee tables are just too bulky for a space. I had that problem in my living room. Two sofas, a piano and two console cabinets just made it feel like I was squeezing in too many items in one space. So I need a coffee table that was more open and lighter. That is why I went with the acrylic glass gold coffee table. I love the look!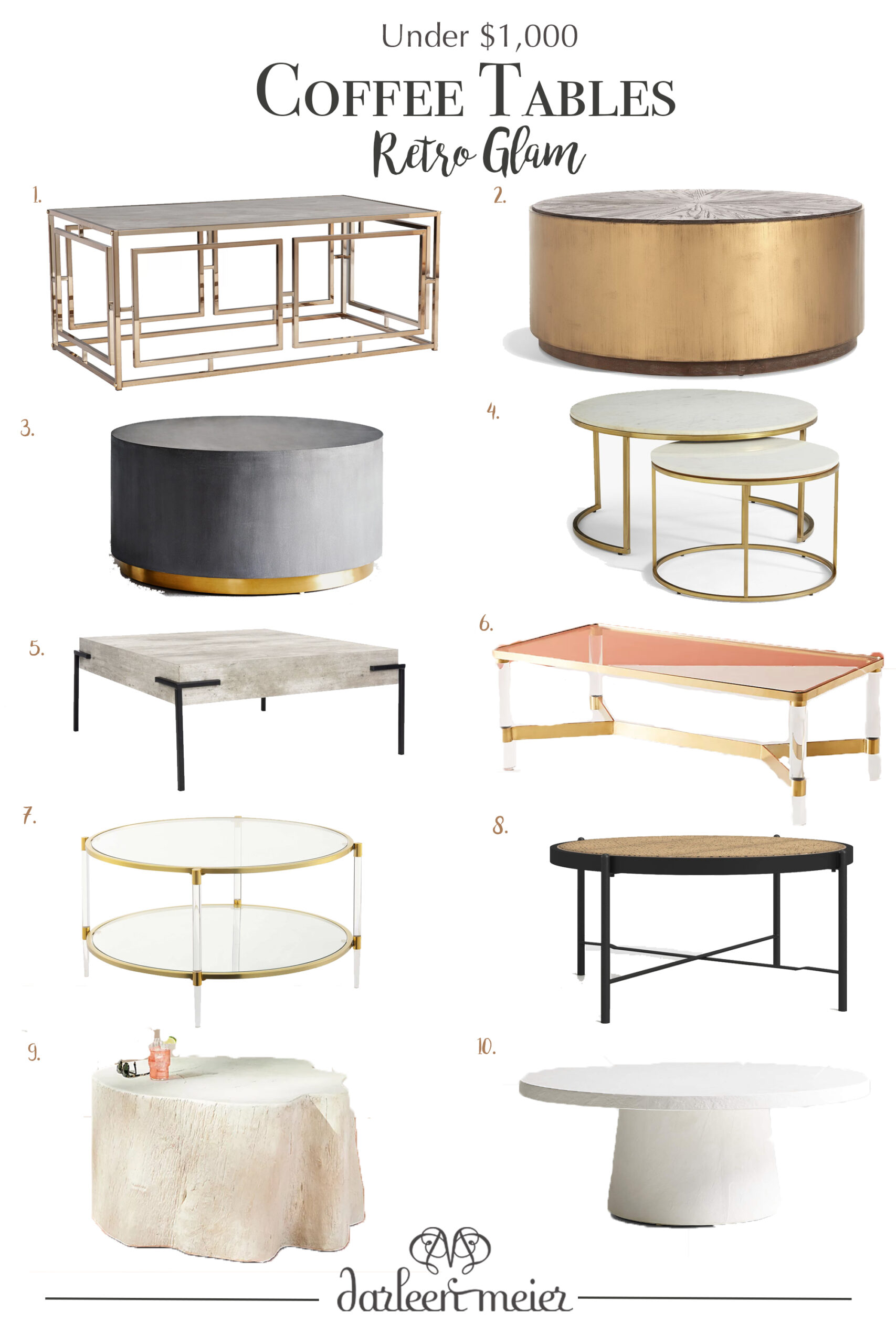 1 | 2 | 3 | 4 | 5 | 6 | 7 | 8 | 9 | 10
Here is another way to SHOP of THESE Coffee Tables and more! Click on image below:

The post Coffee Tables under $1000 appeared first on Darling Darleen | A Lifestyle Design Blog.