Favorite New Home Spring Decor under $100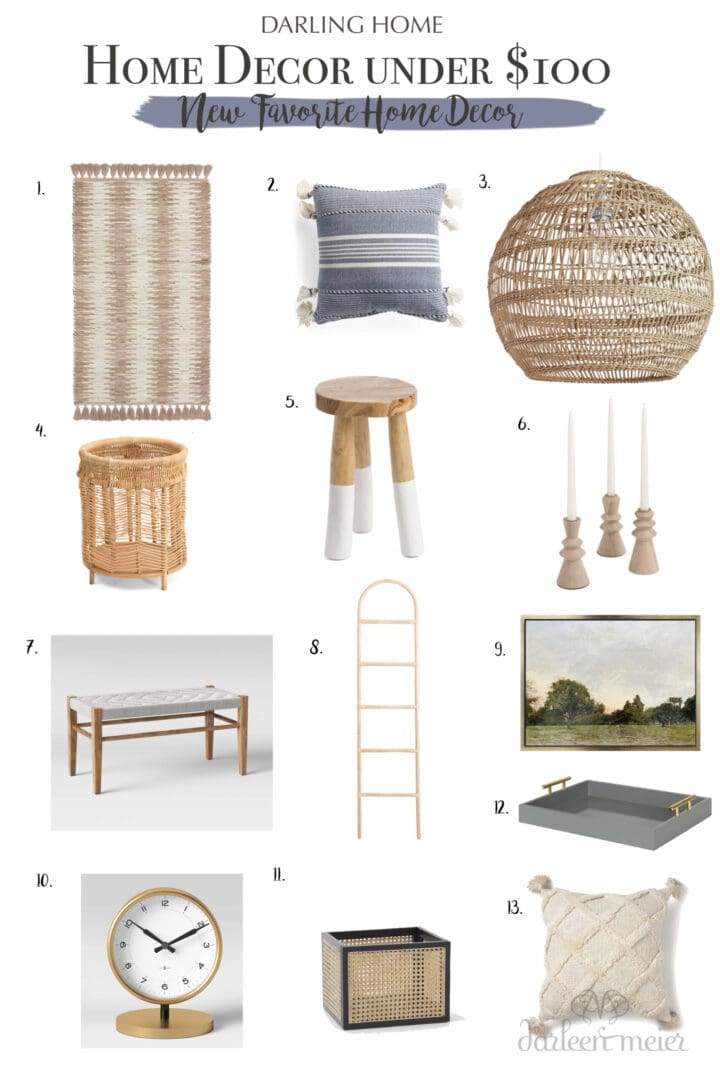 There is definitely something about wanting to do home updating when the weather changes and goes from artic cold to spring weather. That is when I get the itch to want to renovate or change bits and pieces around my home. I love adding a few new items to my home to update and give it a fresh new look. But when it comes to just adding a few home decor items, I do like to keep it budget friendly. So then I have saving built up to spend on larger ticketed items like furniture, light fixtures or home renovations. I wanted to share some Home decor under $100 that is a perfect for freshening up the home for spring.
Make sure to check out these other Spring home decor posts:
Below are the links to the home decor under $100 items that I have been eye. Which ones are your favorite?
1 | 2 | 3 | 4 | 5 | 6 | 7 | 8 | 9 | 10 | 11 | 12 | 13

The post Home Decor Under $100 appeared first on Darling Darleen | A Lifestyle Design Blog.