Neutral Natural Rugs to Use in Any Room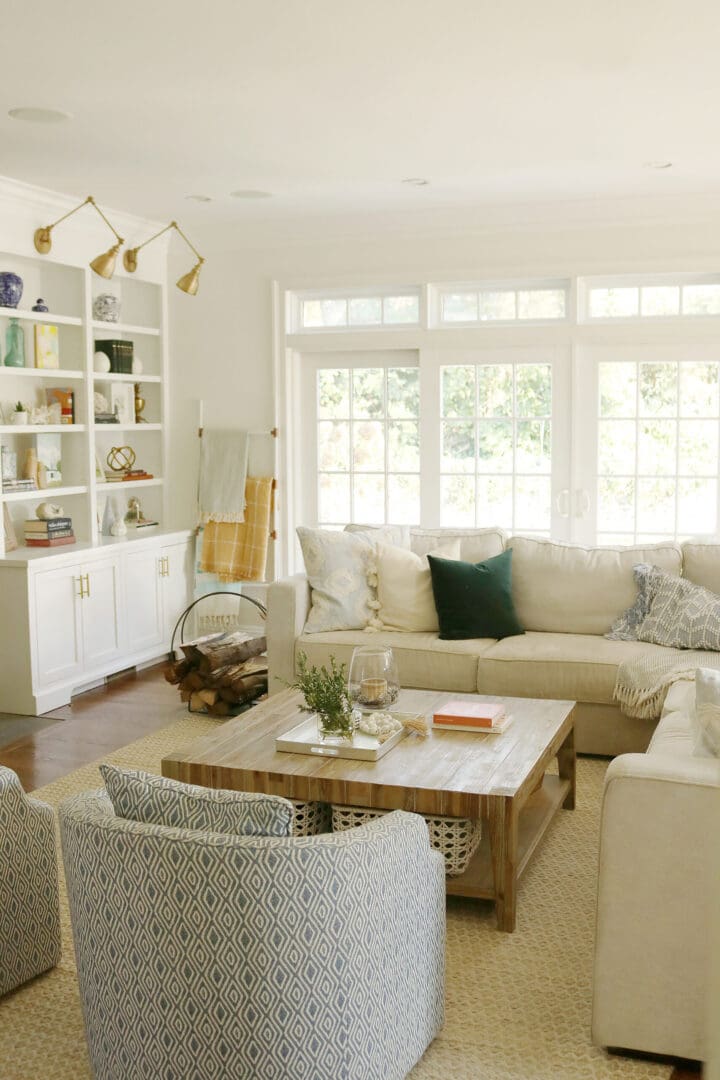 Jute natural rugs are one of my favorite items to use for large spaces and rooms. These rugs are made of natural fiber and have that earthy, boho look. But they are surprisingly soft yet strong and look great with a variety of style. If you have children and dogs, I have found they are the best rugs for high-traffic areas. They hold up to the traffic and dirt but they hold up against stains. Natural fiber rugs are rugs made out of jute, sisal, wool, and seagrass so they are easy to vacuum (or sweep). Their earthy texture lends a relaxed casual vibe which makes it easy to match with different patterns and finishes. Below I'm sharing a few of my favorite natural rugs, and you can see I have a few of them in my home.
Here are a few other rug posts that you can check out:
My rug above in my family room is Trellis Wool Rug (most requested), and my rug in my bedroom is a Textured Wool Blend Rug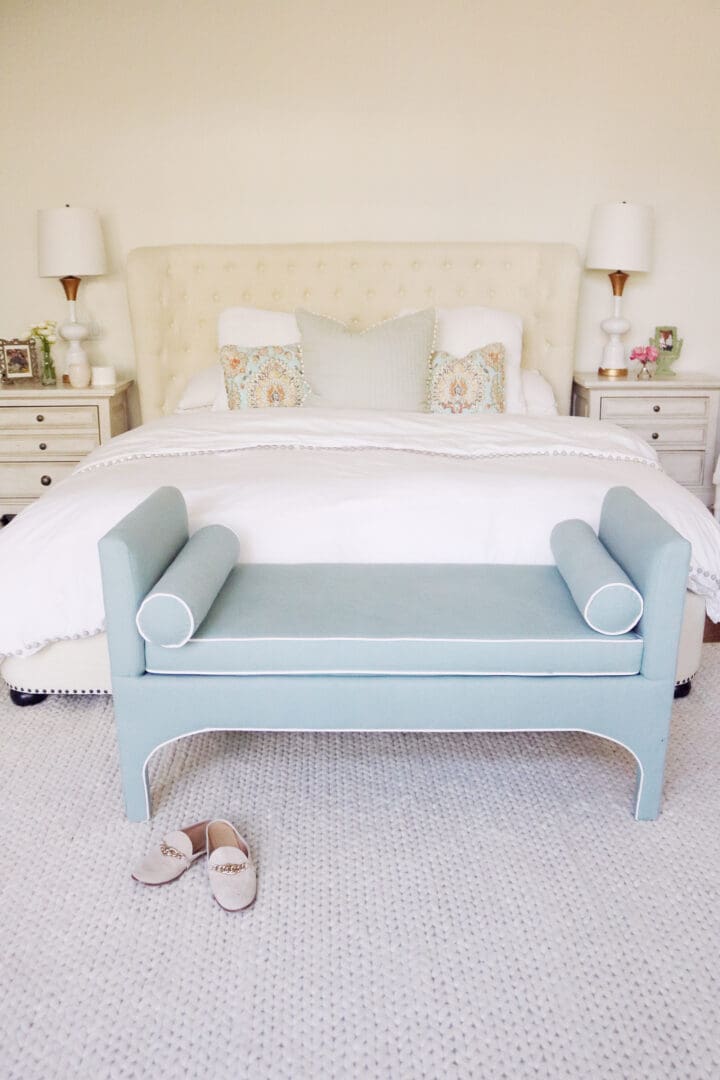 I've had most of these rugs I've had for over 5 years, and they still look brand new. Keep scrolling. I'm sharing my favorite natural rugs below.
Rug in my dining room is Chunky Jute Rug. Make sure to follow along with my on Instagram! I post a lot of home shots!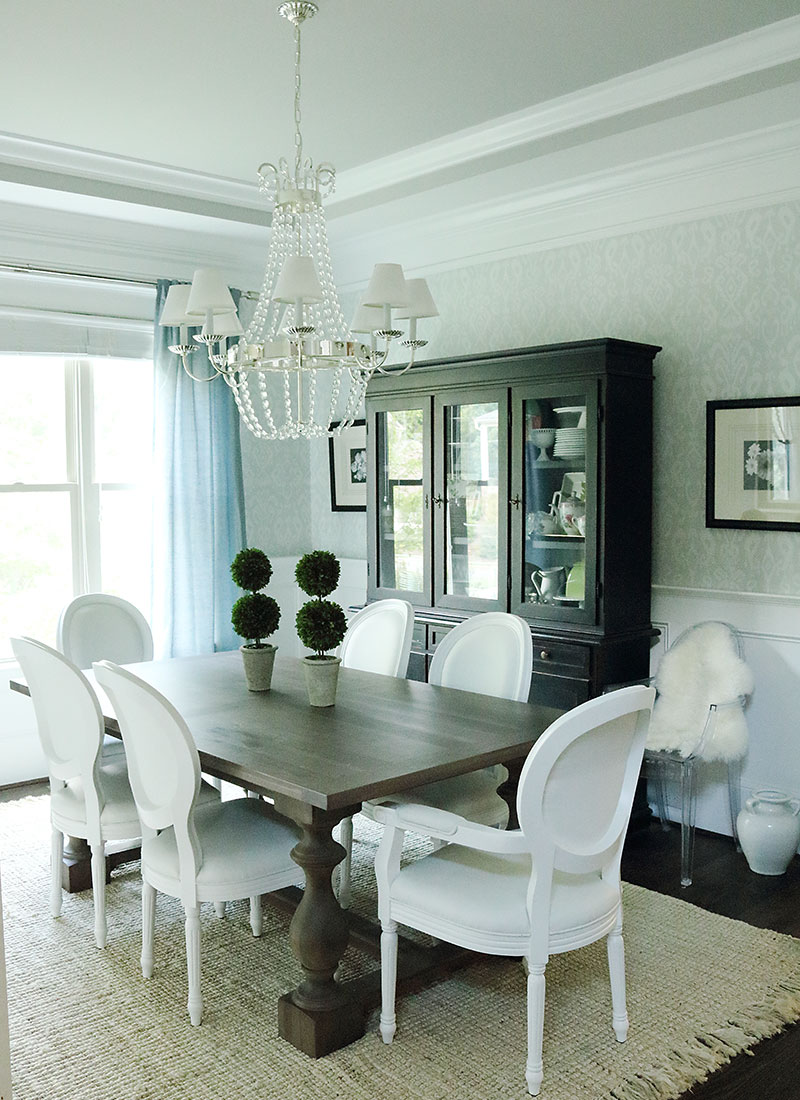 Here are a few of my favorite natural rugs. Which one is your favorite? Make sure to so PIN this so you can refer back to it when you are looking to purchase a new rug.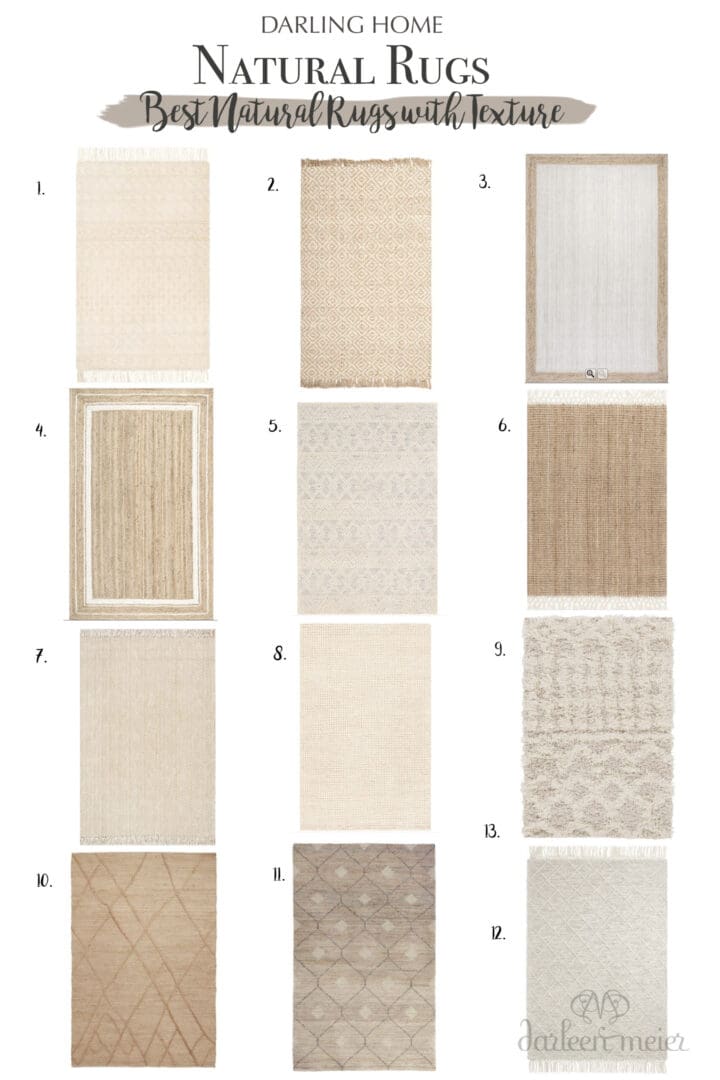 1 | 2 | 3 | 4 | 5 | 6 | 7 | 8 | 9 | 10 | 11 | 12

The post Favorite Natural Rugs appeared first on Darling Darleen | A Lifestyle Design Blog.