Must-Have Kitchen Items that are Recommended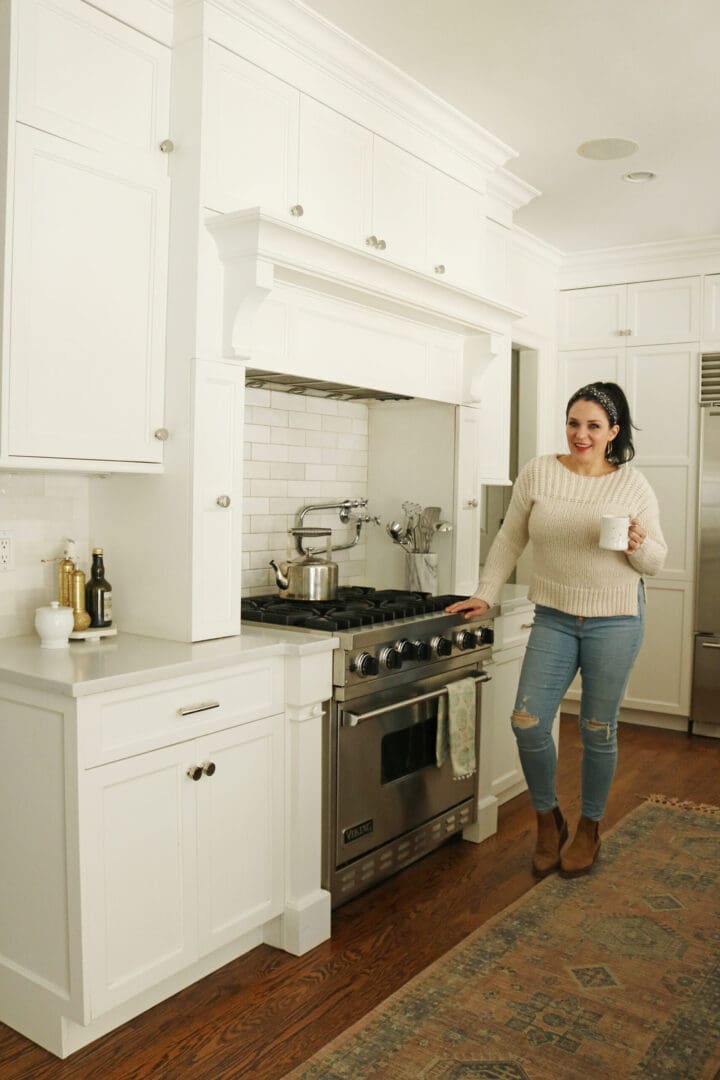 I tell my kids that mama's toys are household items like my blender or frother or vacuum cleaner or washer and dryer. They always roll their eyes when I say that, but it's true! Mamas love their household items, especially if it is good quality and helps make her day be happy when it's being used. Also, if it has that sleek, stylish look even better! So I thought I should do an update from last year's favorite kitchen items and share with you what I am loving right now this year!
Before we jump to my favorite kitchen items, make sure to check out these additional kitchen posts: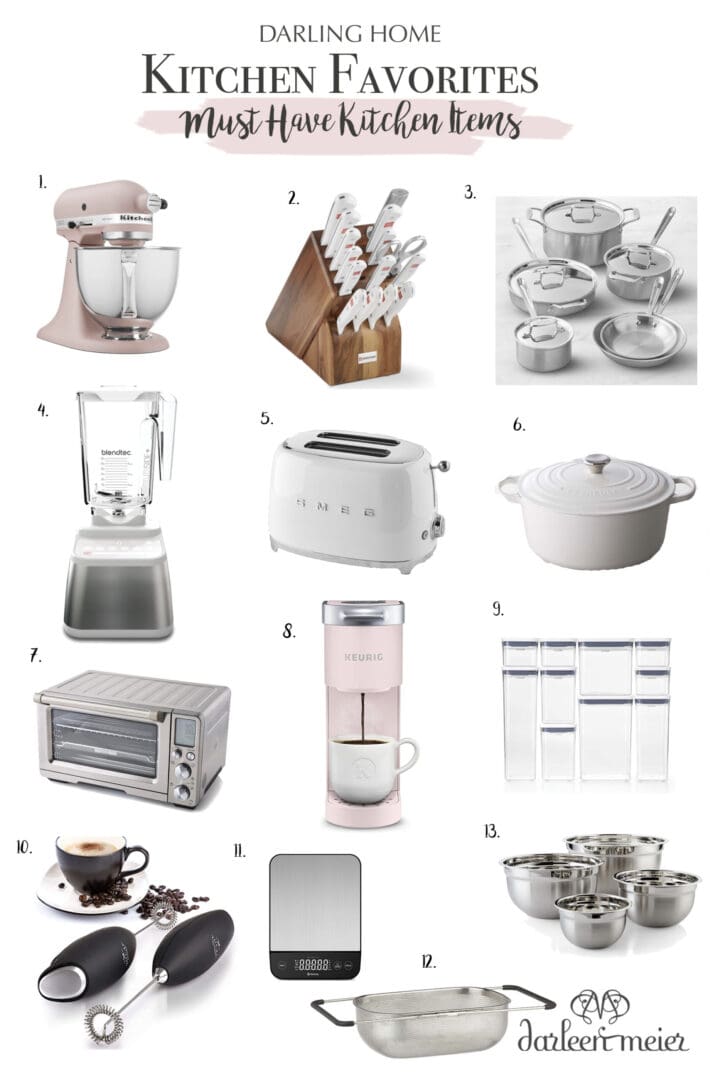 1. KitchenAid–love the sleek look of a KitchenAid and that you can match it with your kitchen decor. We have so much fun make cookies and cakes, and use it quite often. I actually now just keep it on my counter because it is heavy to move it around from cabinet to counter.
2. Wüsthof Knife Set–we don't have a full set but these cutlery sets are a good quality brand. The white handle has clean lines and will look good displayed on any countertop.
3. All-Clad Stainless Steel Cookware Set–I'm actually in the market for a new cookware set. I usually do the nonstick pans because they are usually more budget friendly. But this time I would like to get a good quality cookware set and have been eyeing these all-clad stainless steel cookware set which are highly rated.
4. Blendtec Blender–I know everyone loves their Vitamix, but you really can't beat the quality of the Blendtec. The name has been around since I was a kid. It is superior, and I used it not just for making smoothies but to grind up wheat, vegetables, make puree. We love our Blendtec.
5. SMEG toaster–on my list of kitchen items I want! It's modern, sleep design makes it cute to sit on the counter. Such a happy, cute toaster and comes in multiple colors.
6. Dutch Oven–I'm wondering how I survived cooking without having a dutch oven. We love ours and I used it quite often. It saves me a ton of time and we love the versatility.
7. Breville Air Fryer— Every kitchen needs a Breville Air fryer! You can toast, cook, roast, broil, reheat, air fryer. It's like an all in one cooking machine.
8. Keurig Hot Drink Maker–I have been wanting to get one for a while. I don't drink coffee but I do like a hot drink or tea at night. Keurig can brew any drink and it makes it so easy to do so.
9. OXO Containers–we love storing all of our snacks in OXO containers. They are clear so you can see what is in there and how much is snacks you have remaining. We love how it keep our cabinet organized with less paper and box clutter.
10. Milk Frother–I didn't realized I needed this in my life until someone gave it to me as a gift. I use it every day!! Love it for hot chocolate or my matcha lattes. Perfect way to stir it all up.
11. Food Digital Scale–Perfect to measure out sourdough or measure food if you are doing macros or anything else. We use our quite often.
12. Mesh Food Strainer–Use this probably every evening when I make dinner. I clean my vegetables in it or strain noodles. I love it because it have the extended arms to hang over my sink.
13. Stainless Steel Mixing Bowls–everyone needs good mixing bowls and these are beautiful and great! Another favorite kitchen item.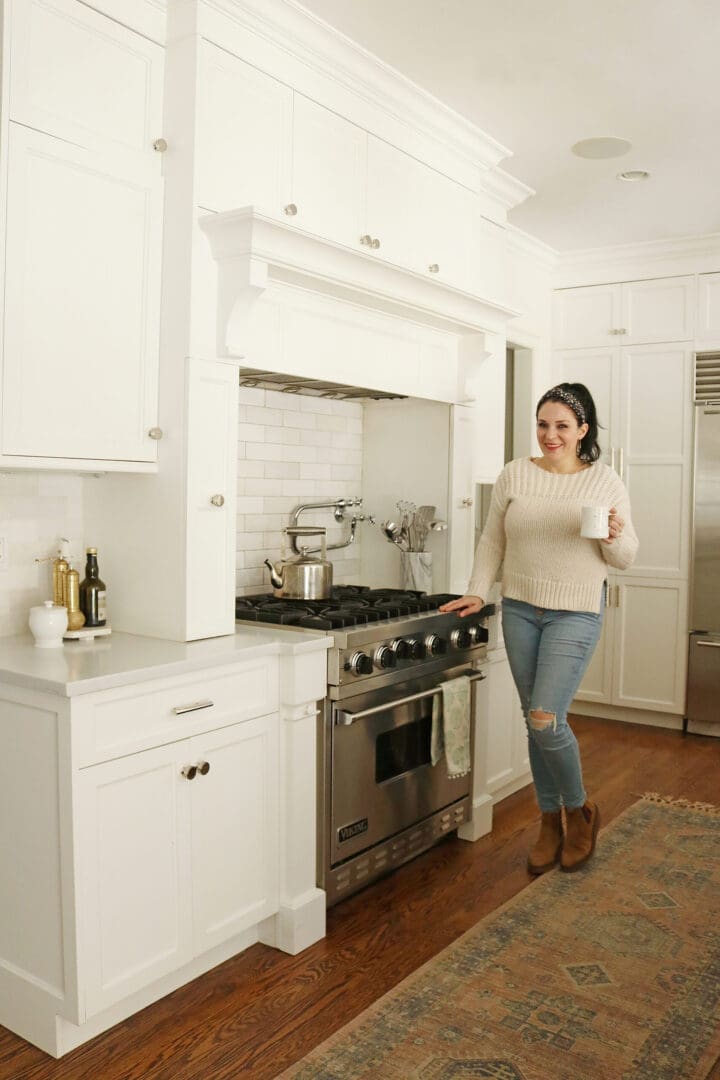 Shop these items and more!

The post Favorite Kitchen Items appeared first on Darling Darleen | A Lifestyle Design Blog.