Put your Cut Flowers in a Basket for a Spring Look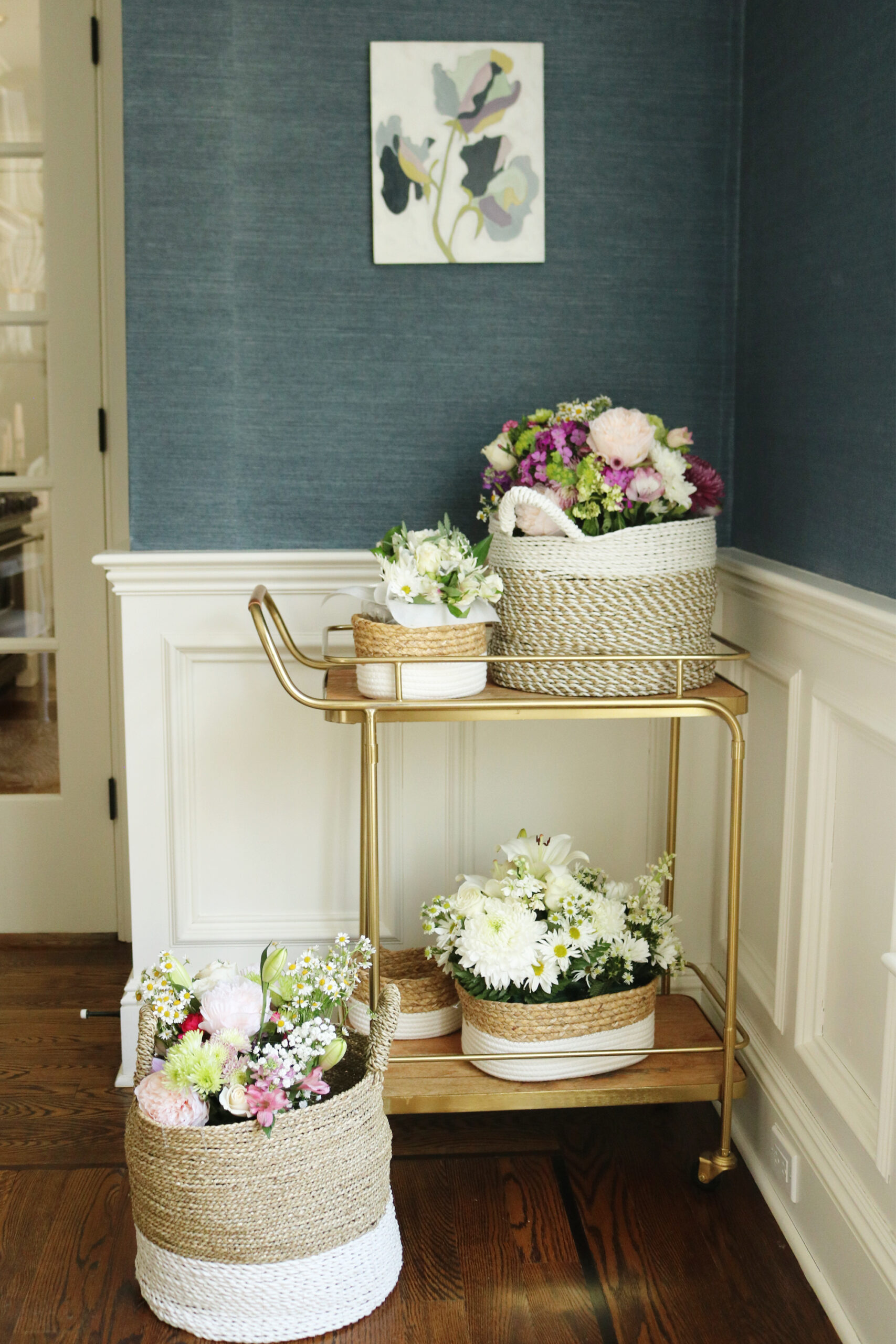 Spring time has arrived, and I love all the cut flowers that are filling the entrance of grocery stores. So much beauty! I also have some amazing friends who have sent me flowers for the recent passing of my father. Flowers are so thoughtful, and they just make the grieving process just a little easier. Of course with all these beautiful flowers that have embraced my home, I had to share and do a post on it. I love the look of potted flowers on front porches that are in baskets. They accentuate the beauty of the flowers! So, I thought why not with cut flowers? These flowers in a basket are so pretty. You can use it for any spring party for decorations or use them as a spring tablescape.
Make sure to check out these other Spring flower posts: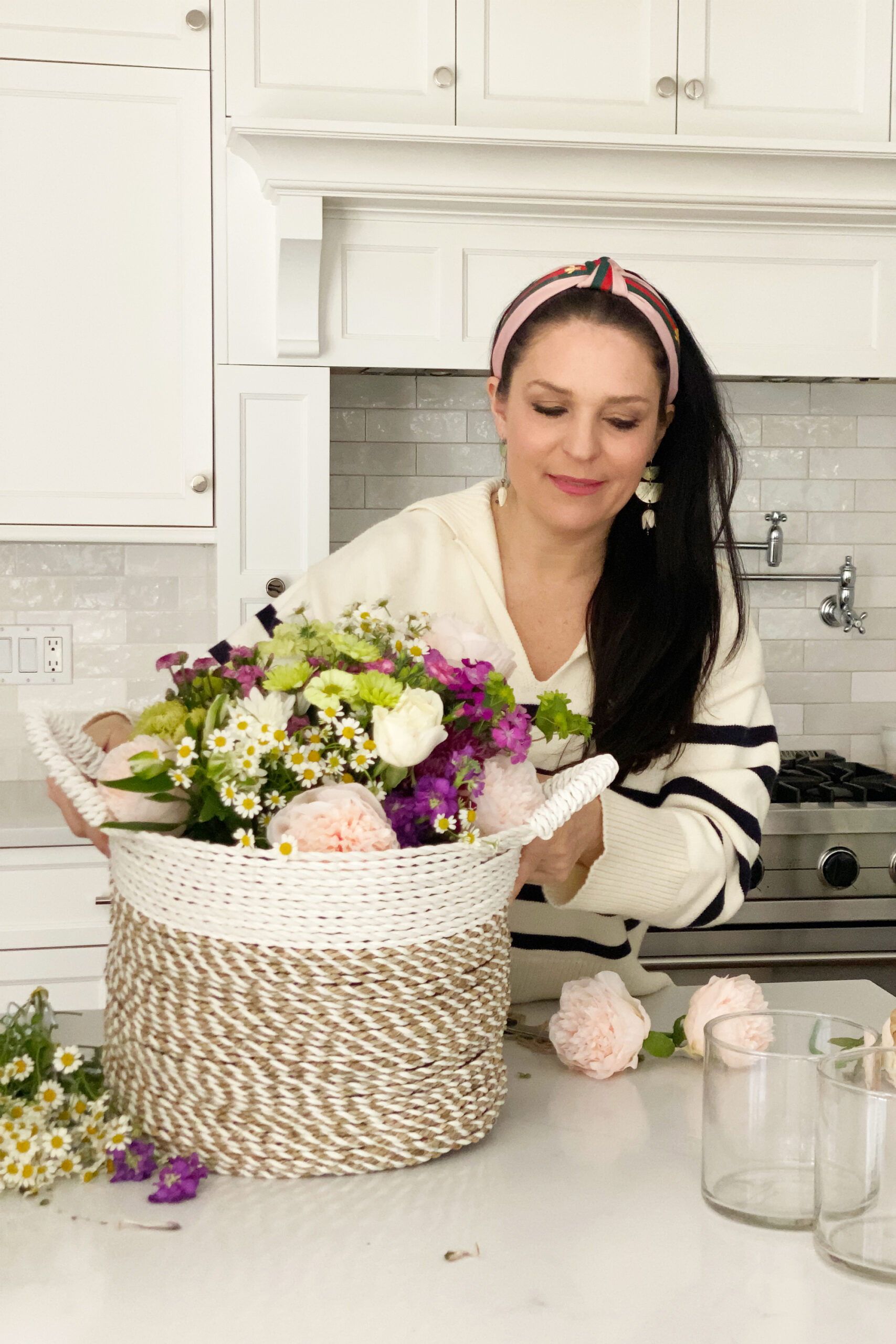 The only thing you need for this flower in a basket is your cut flowers and a glass vase. Then a basket that is tall enough to cover your glass vase. I love the large baskets that you an put around your front entry way or on a coffee table. Use smaller baskets with small glass vases and flower arrangements for table spaces or put on a console or countertop.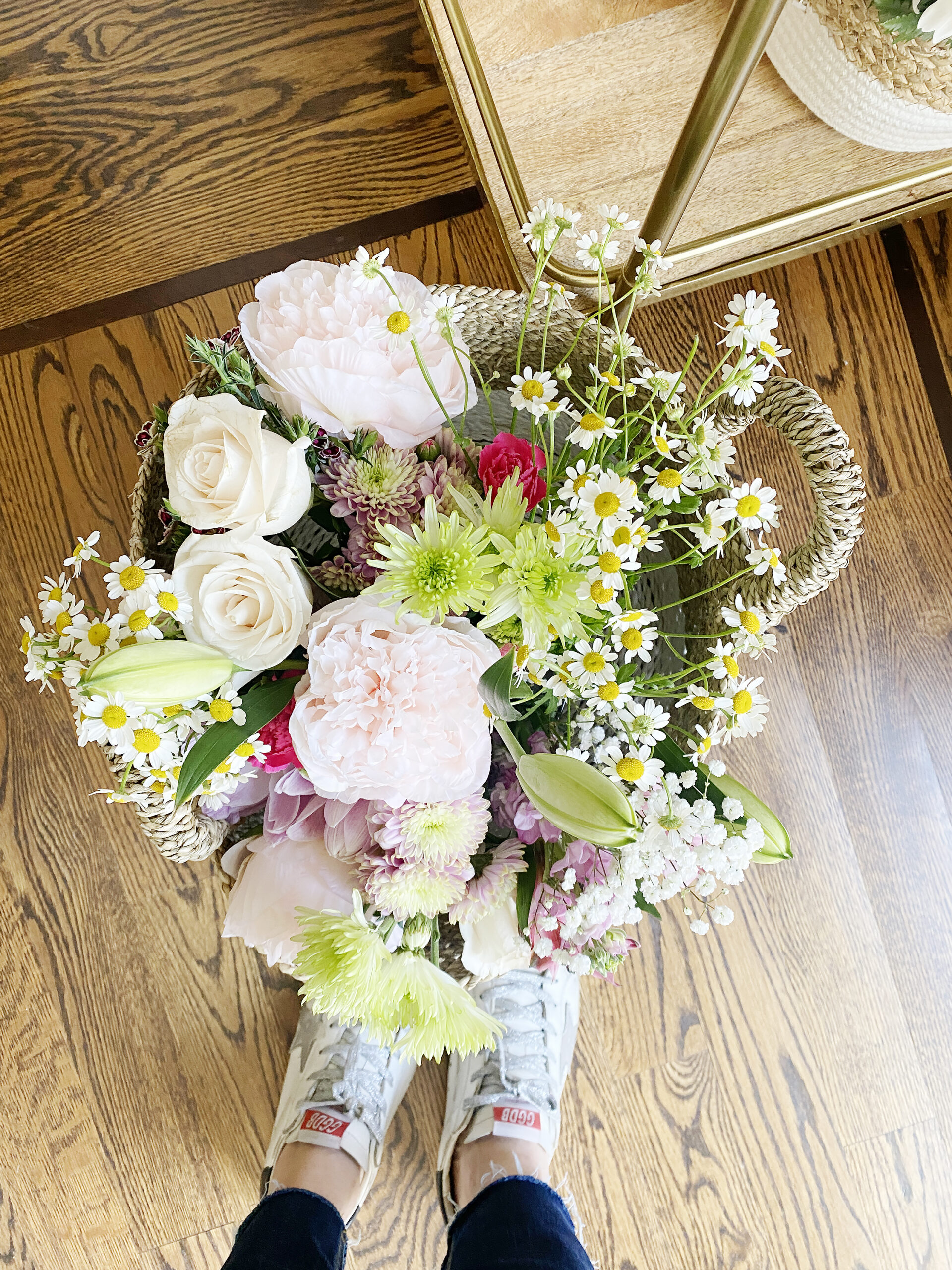 I had most of the supplies (baskets and vases) already around my house, but good places to pick up baskets that are fairly inexpensive are Home Goods and Target. I also love World Market. They have beautiful baskets but more expensive.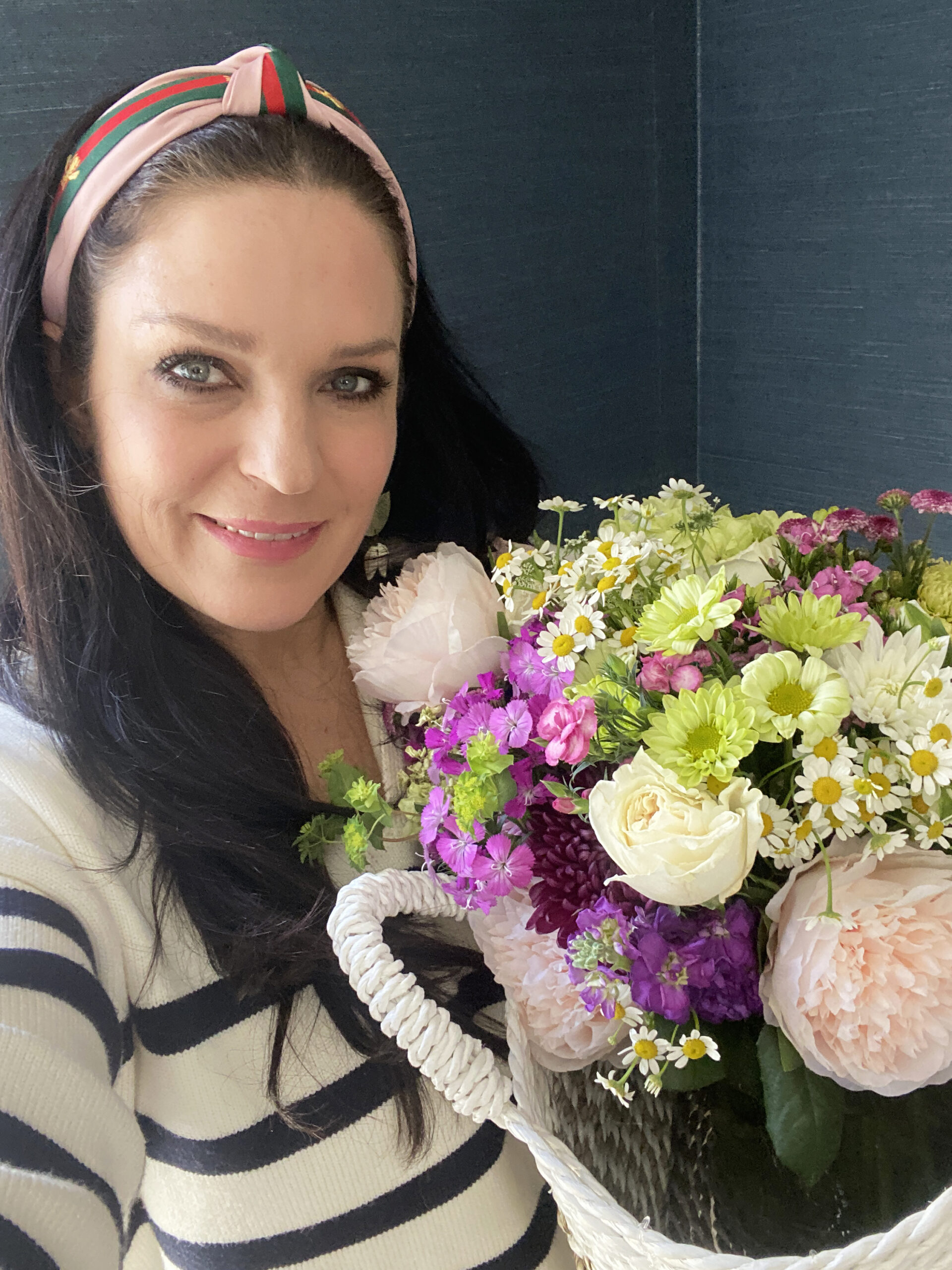 Can't get enough of how gorgeous these flowers are! Flowers just make me so happy! Flowers in a baskets are the new flowers in a pot!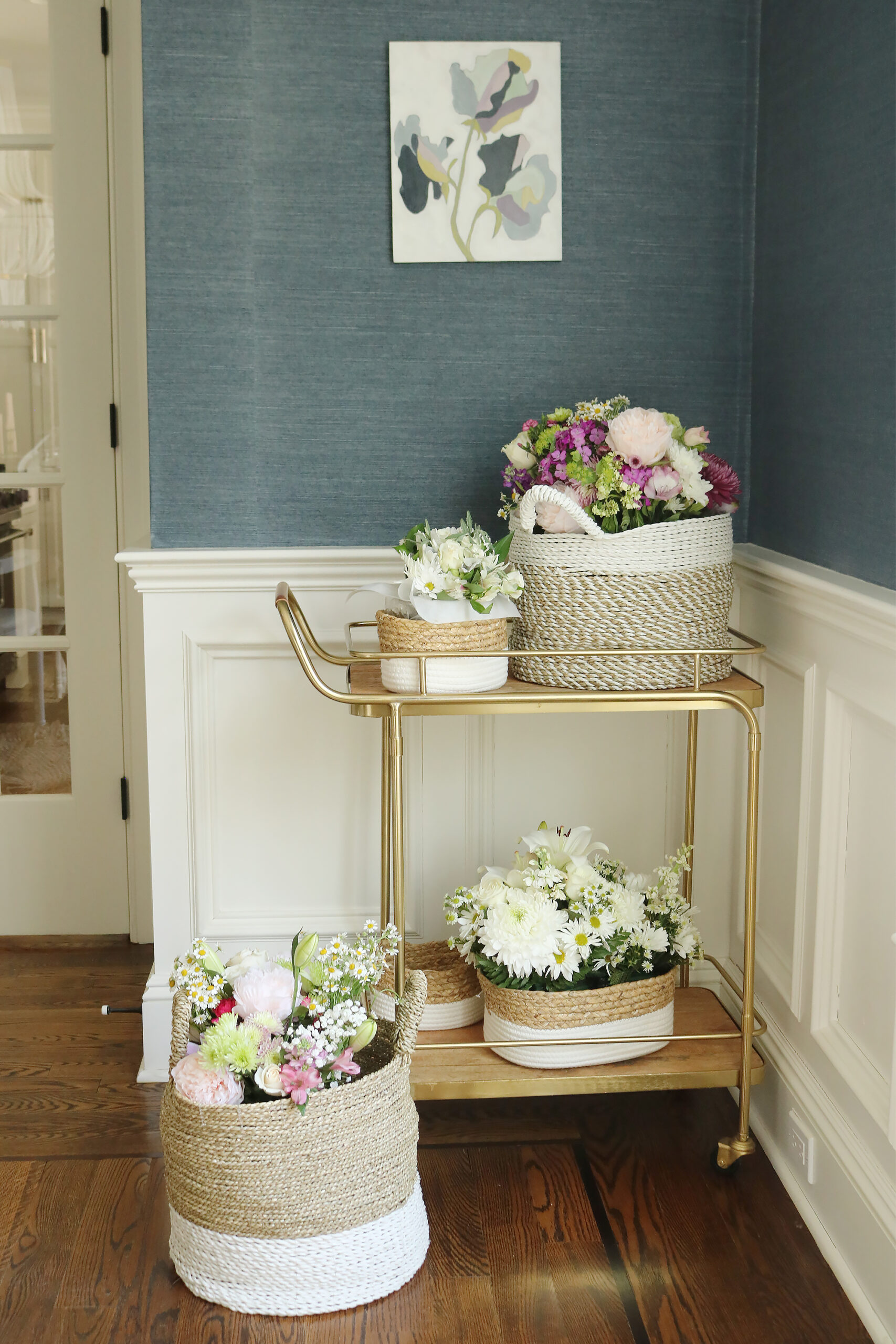 The post Flowers in a Basket appeared first on Darling Darleen | A Lifestyle Design Blog.