This Month's Splurge vs Save is all About the Neutral Living Room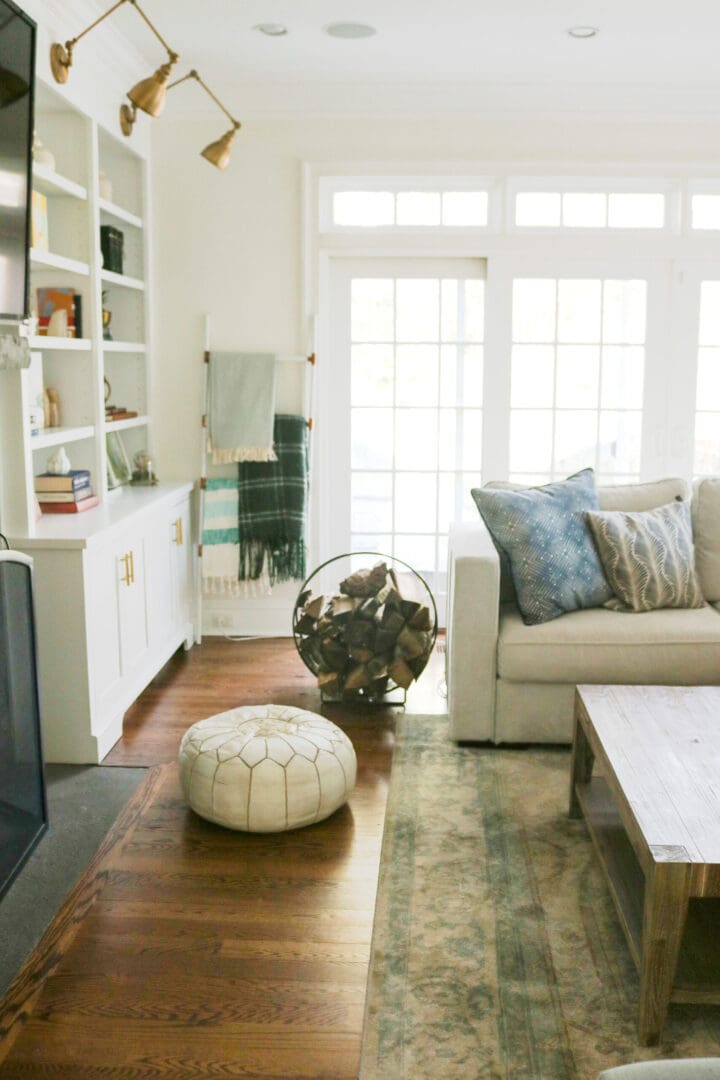 I'm slightly behind with my Splurge vs Save series! I wasn't able to get one post in for February. But good news! I will try and post two Splurge and Save posts for the month of March. This month's splurge vs save: neutral living room. Neutral and muted tones are still going strong, but what you see now is texture, wood and leather complementing the neutral colors. Natural elements coming into the home! This is a great way to warm up a space and keep it inviting and cozy.
Where is my sectional from? See my Lovesac Review!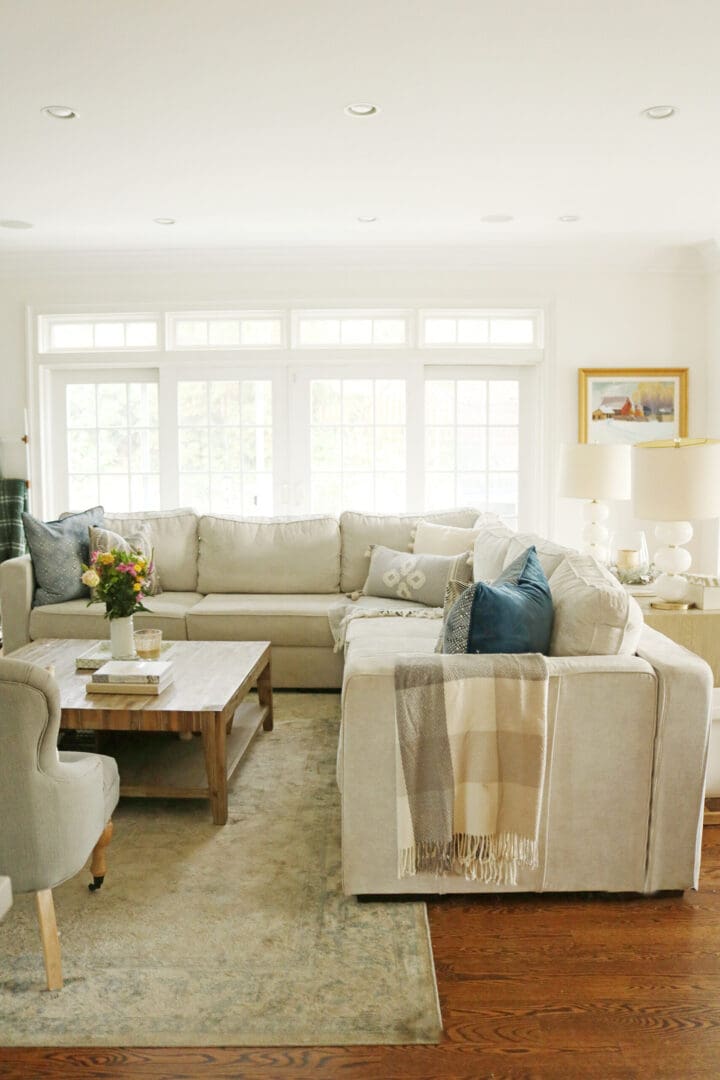 Don't forget those little details like throw pillows and throw blanket. They make such a huge difference when styling a neutral living room. I also love any touch of gold that pop out. Now that we are in the month of March, spring feels so close! Style your coffee table and console with fresh spring flowers like tulips and crocus.
You know I love a good deal, and I especially love when I find the exact item for less. This is the March round up for Splurge vs Save Neutral Living Room. Make sure to check out these other Splurge vs Save Post.
To add another level of texture and warmth, layer your large pattern rug over a sisal hemp rug. Don't forget to order at least an 8×10 rug for your living room! Anything smaller will make the room small and your furniture pieces large. You do not want an unbalanced living room. After shopping, enjoy your cozy space!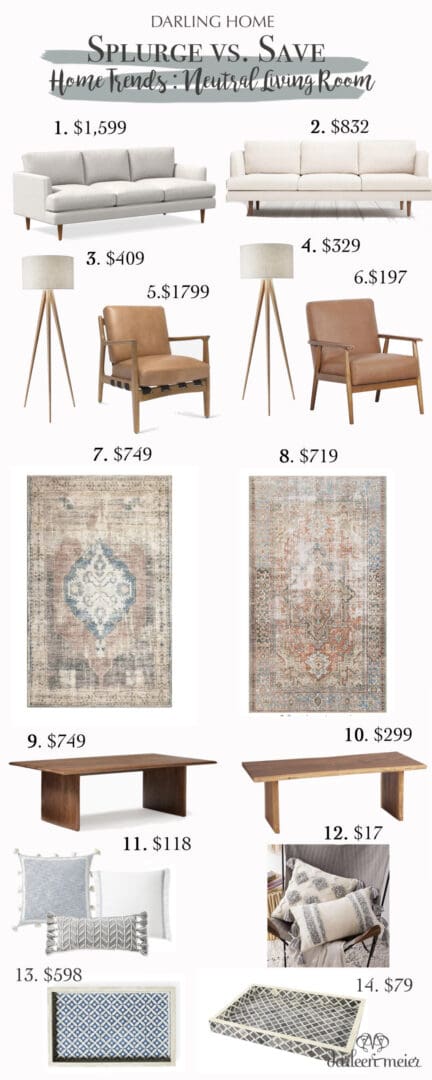 1 | 2 | 3 | 4 | 5 | 6 | 7 | 8 | 9 | 10 | 11 | 12 | 13 | 14
The post Splurge Vs Save: Neutral Living Room appeared first on Darling Darleen | A Lifestyle Design Blog.