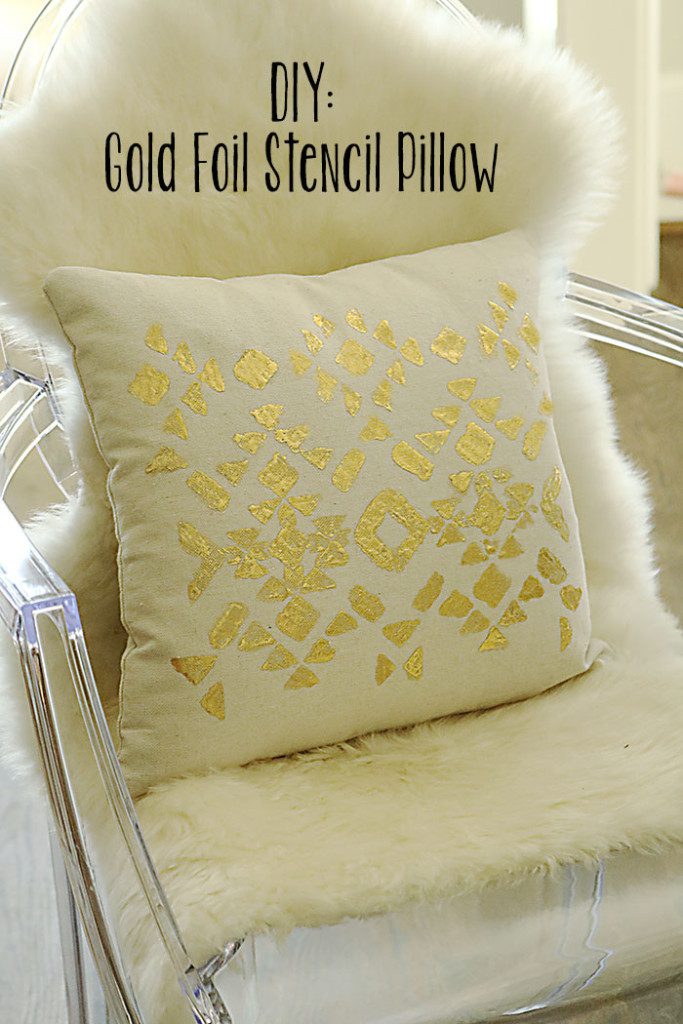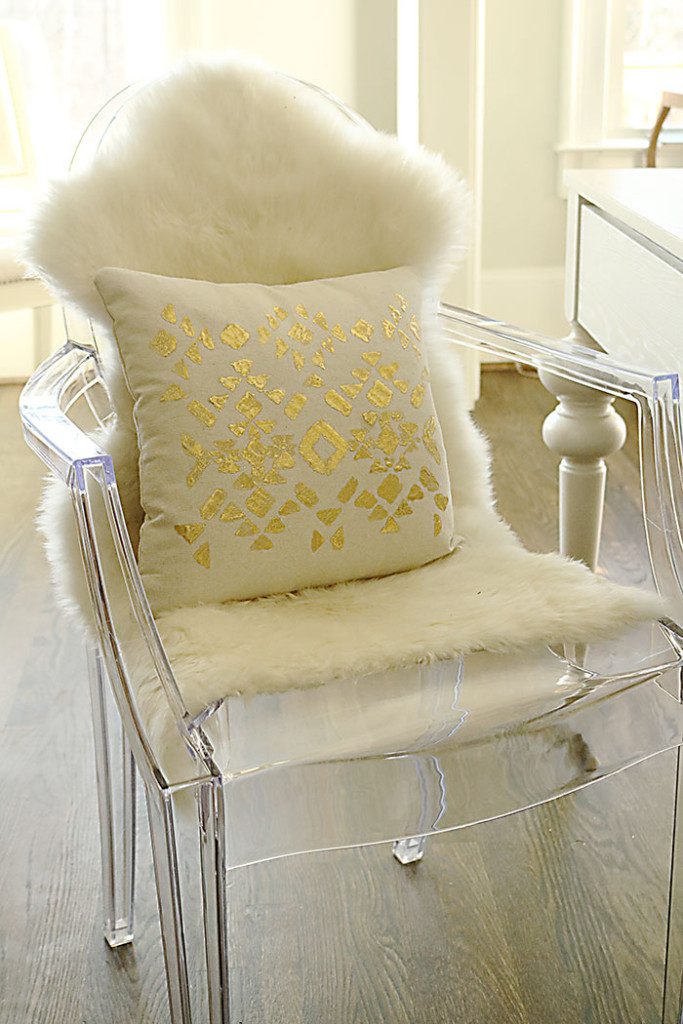 DIY Gold Foil Stencil Tutorial: My love affair for gold continues.  Gold foil is a simple way to add a beautiful metallic effect to many craft projects.  Commonly known to use on paper print DIYs, gold foil can also be used on porous material like fabric, cork and wood.  Time to start thinking what needs a metallic finish because this project is easy to do with a big impact!  What I like about gold foil vs. gold leaf, is that it's easier to apply, less mess, less steps and the metallic foil is shinier than the gold leaf.  If you are using fabric, gold foil can be washed, where as the leaf can not.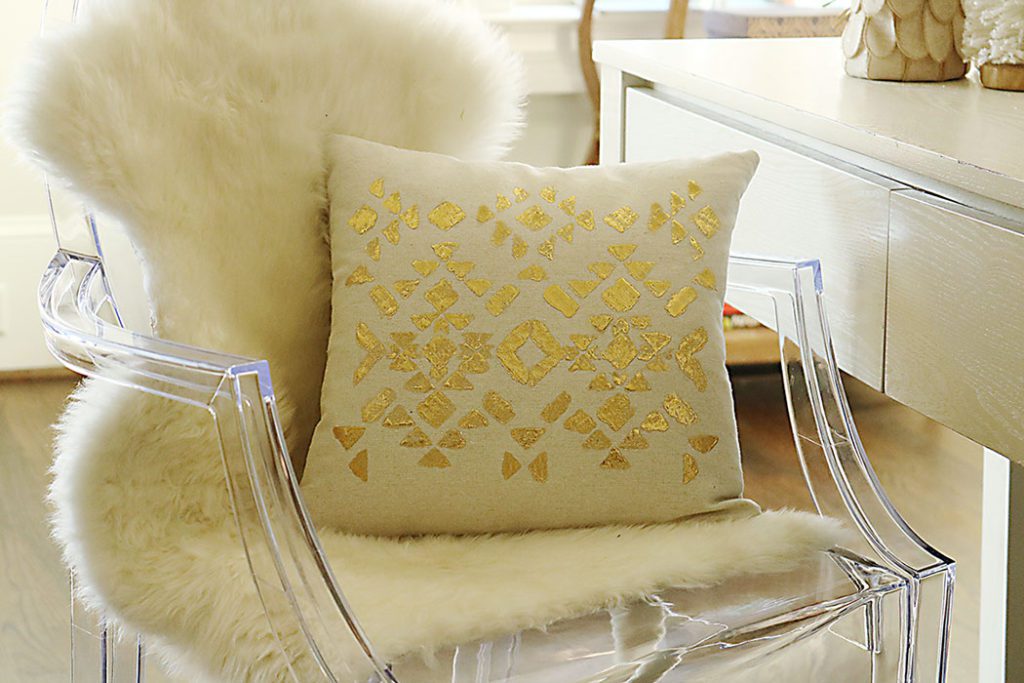 Gold foil can be used with a stencil.  I teamed up with Royal Design Studio for this project to bring this beautiful metallic DIY to life using their Palmedo Prairie Song Stencil.  Geometric and gold go so well together!  Royal Design Studio has a huge library of stencils in different shapes and sizes.
Most gold foil projects use heat to transfer, but this tutorial uses a glue that once dry the foil will adhere too.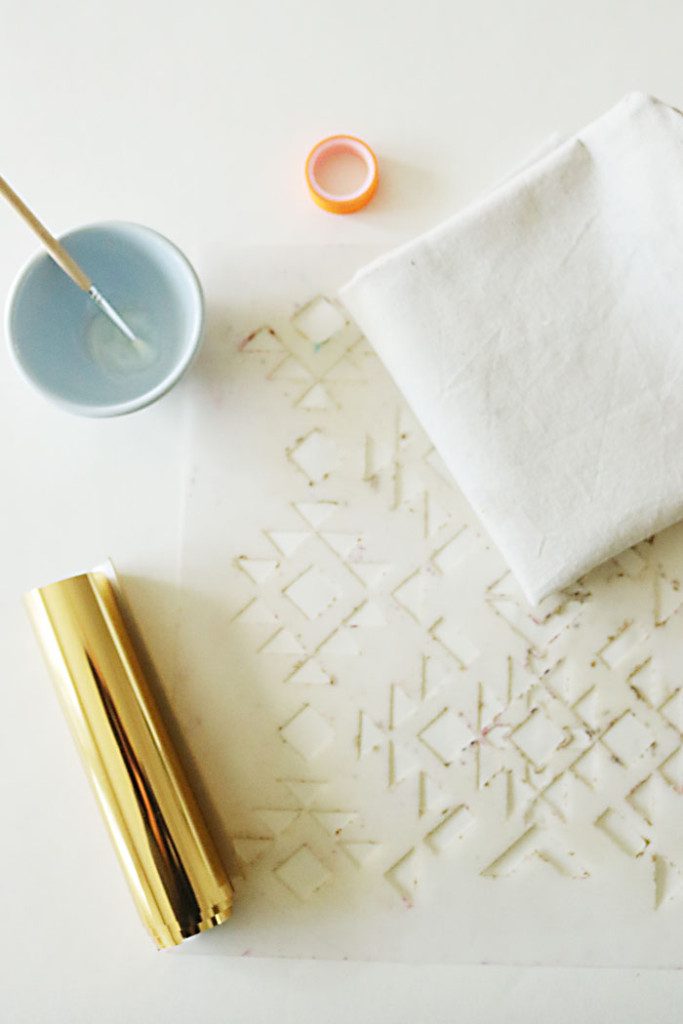 Supplies
Therm O Web Deco Foil Liquid Adhesive
" target="_blank">foil liquid adhesive
tape
paintbrush
paint sponge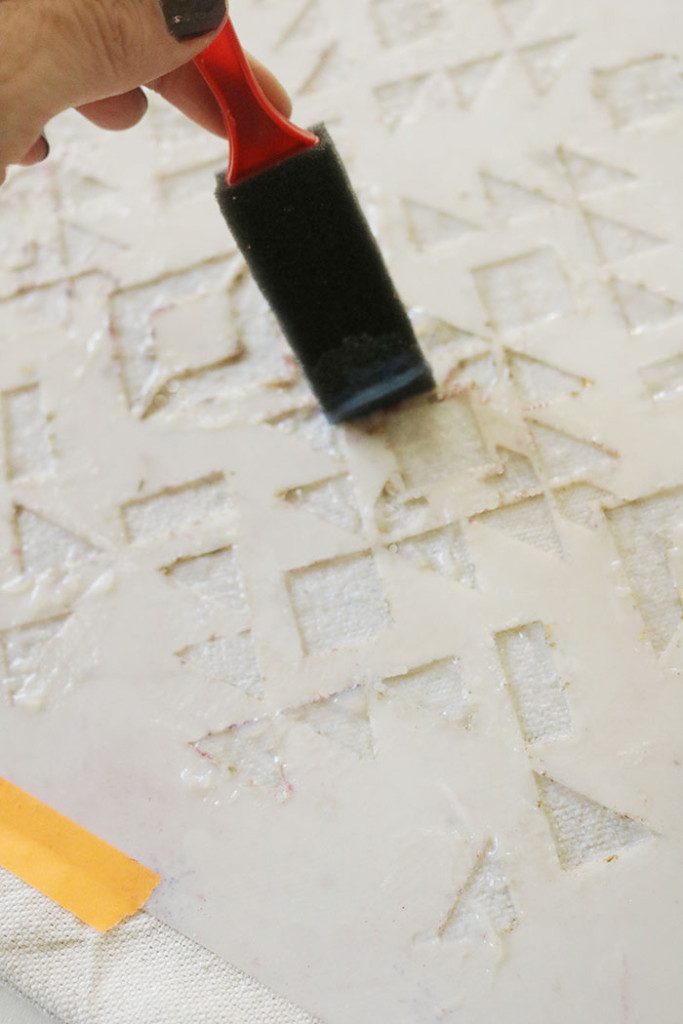 Tape down your stencil.  Insert a cardboard or something flat in the pillow so the glue doesn't transfer to the other side of the fabric.  Pour liquid adhesive on a paper plate.  Using a sponge or paint brush, fully cover the stencil pattern design.  Give it an even coat and full coverage of the adhesive.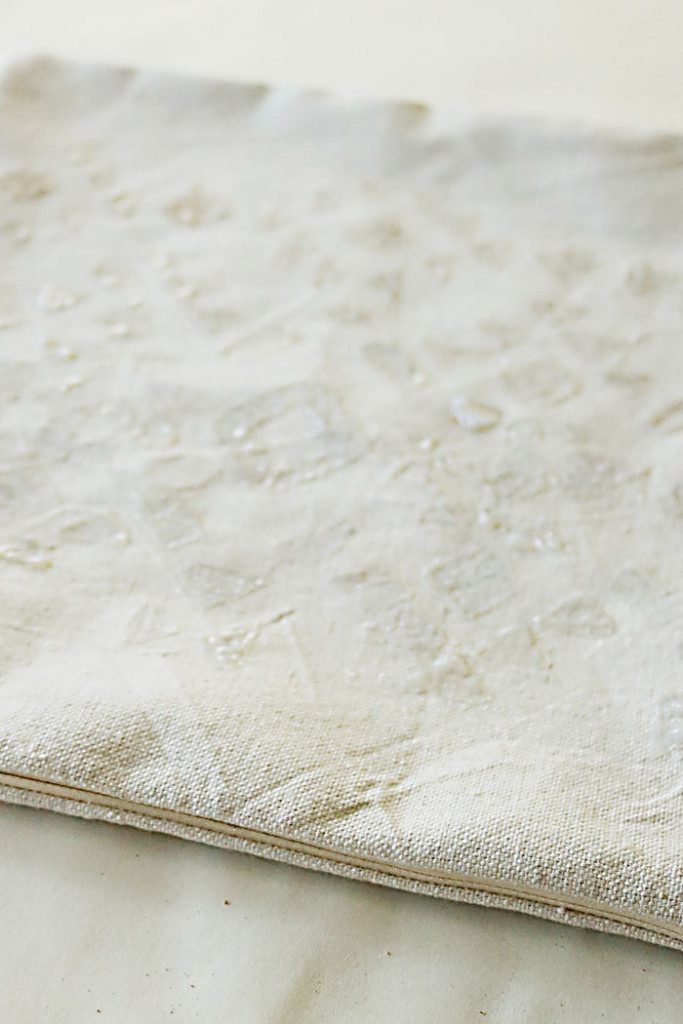 Remove the stencil and let the adhesive dry for about 20-30 minutes.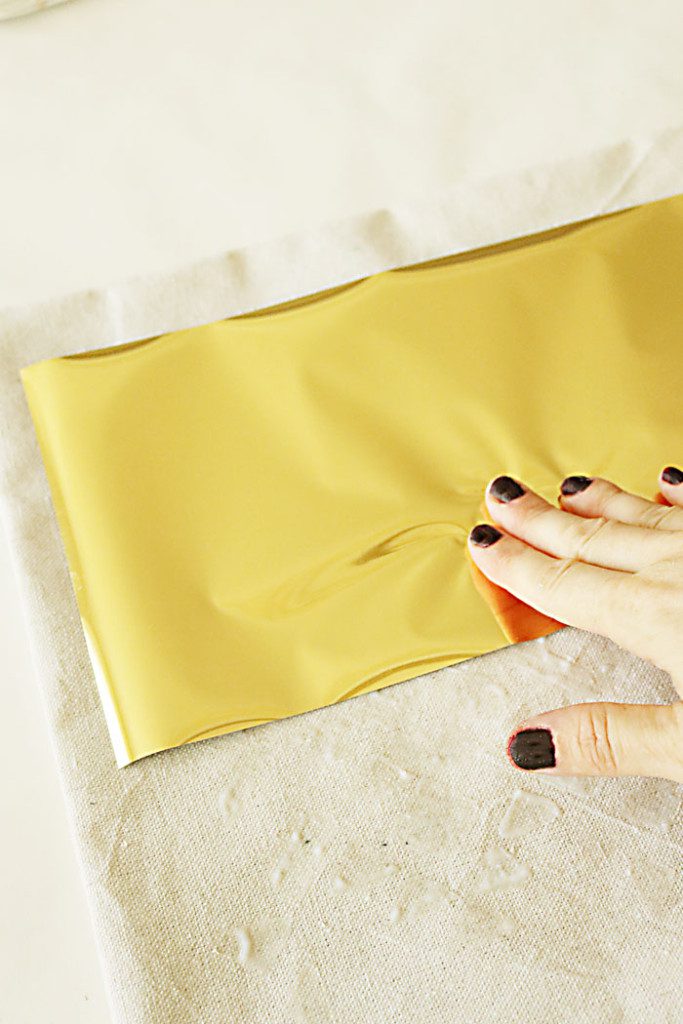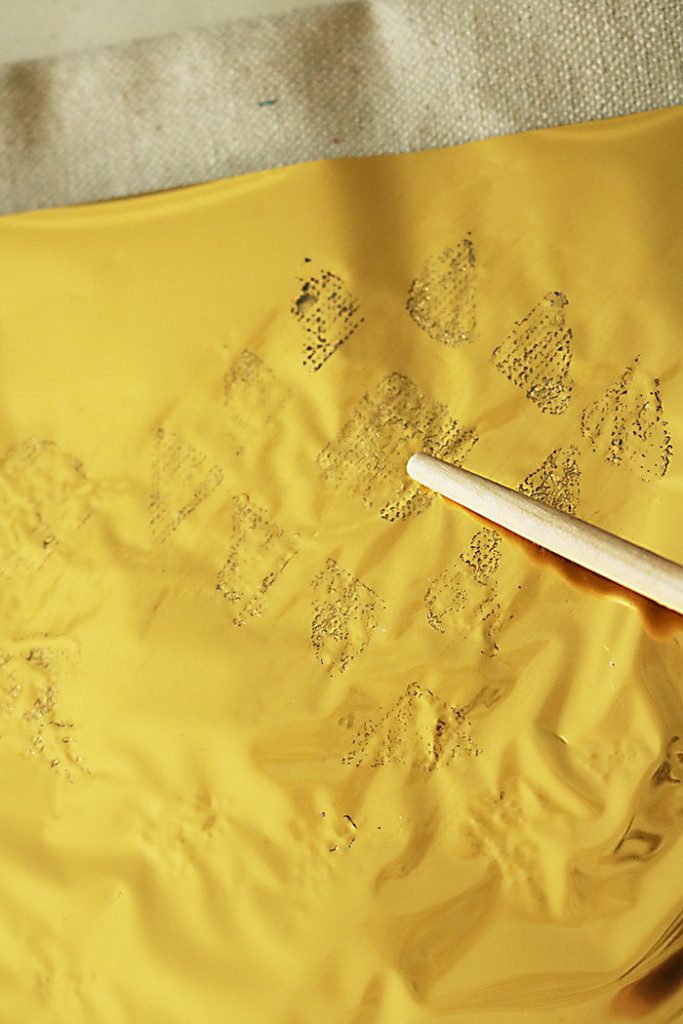 Once dried, take your foil sheets and firmly press down on the glued design.  The more the foil connects to the glue, the more foil will come off the sheet.  I used the end of my paintbrush and rubbed over the design to get a really good connection.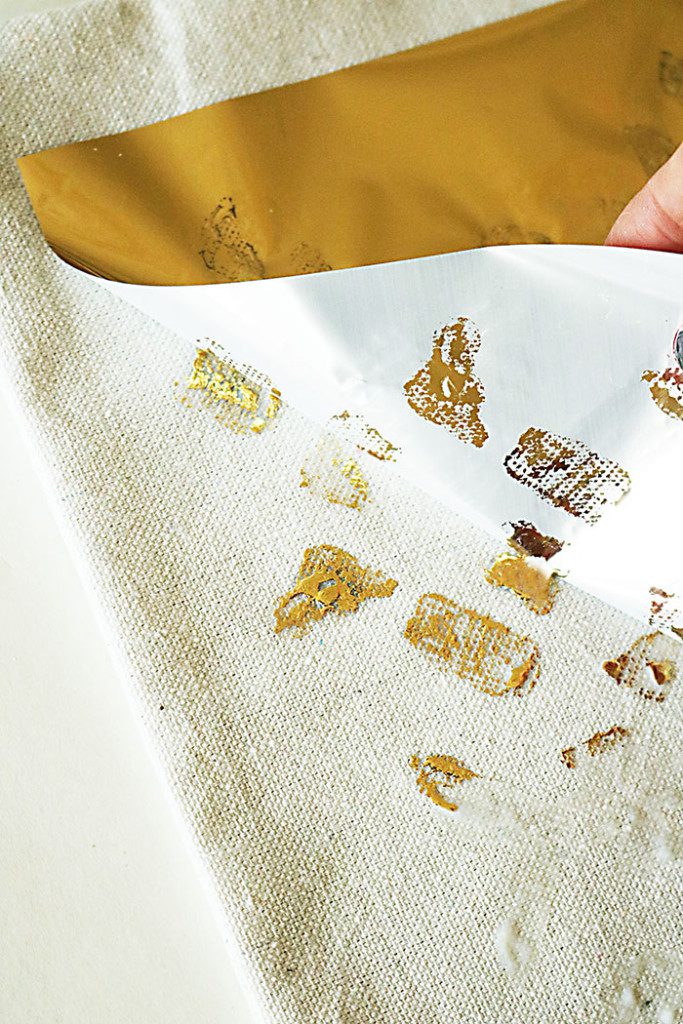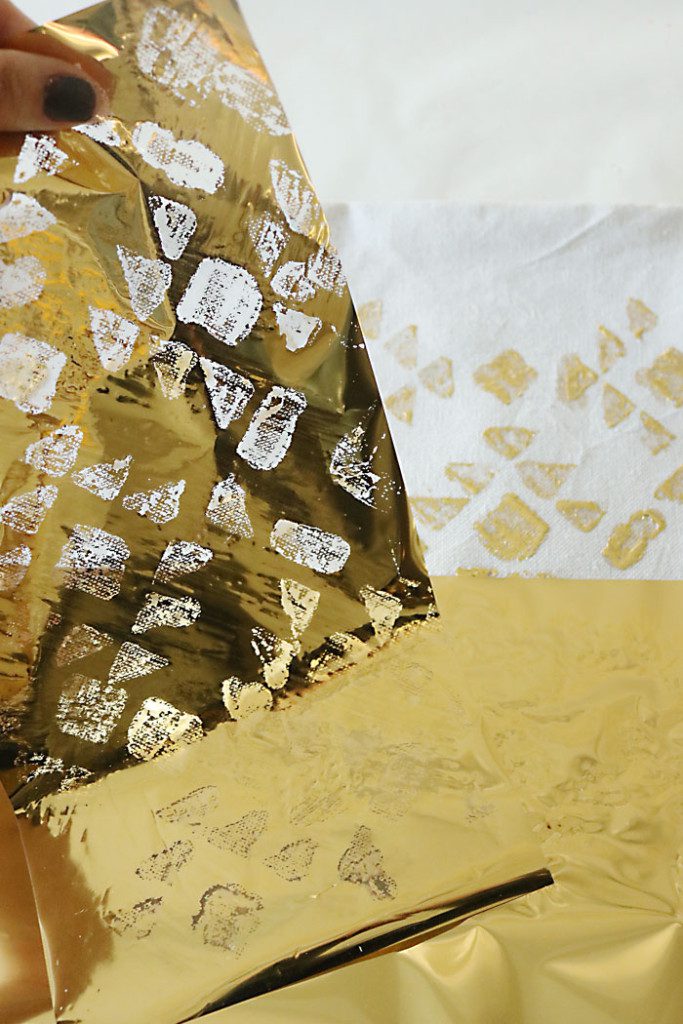 Gently pull off the foil and you will see the foil adhering to the fabric.  Keep repeat to get maximum coverage.  Rubbing the foil on the glued pattern.  Then peeling off.
If you want more of an even finish, heat must be applied like an iron or laminate.  This is a quick easy way that gives off a raw organic beautiful finish.
And you know I love giving homemade gifts to my girlfriends for Christmas like the crystal jewelry boxes.  This would be a perfect holiday gift!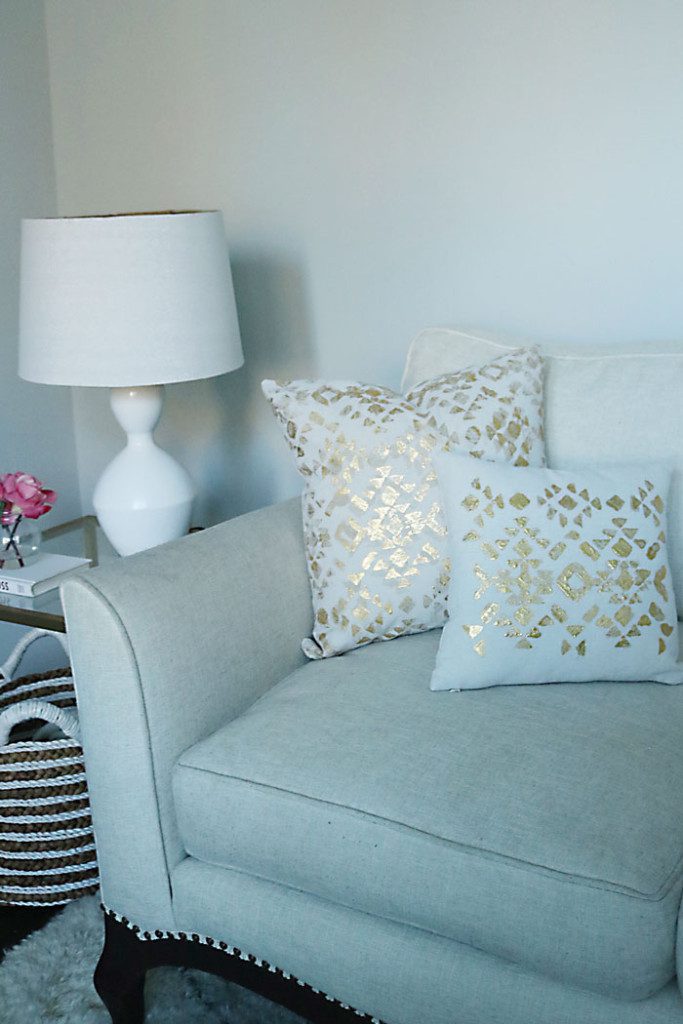 You Might Also Like this Other Post Using Gold Techniques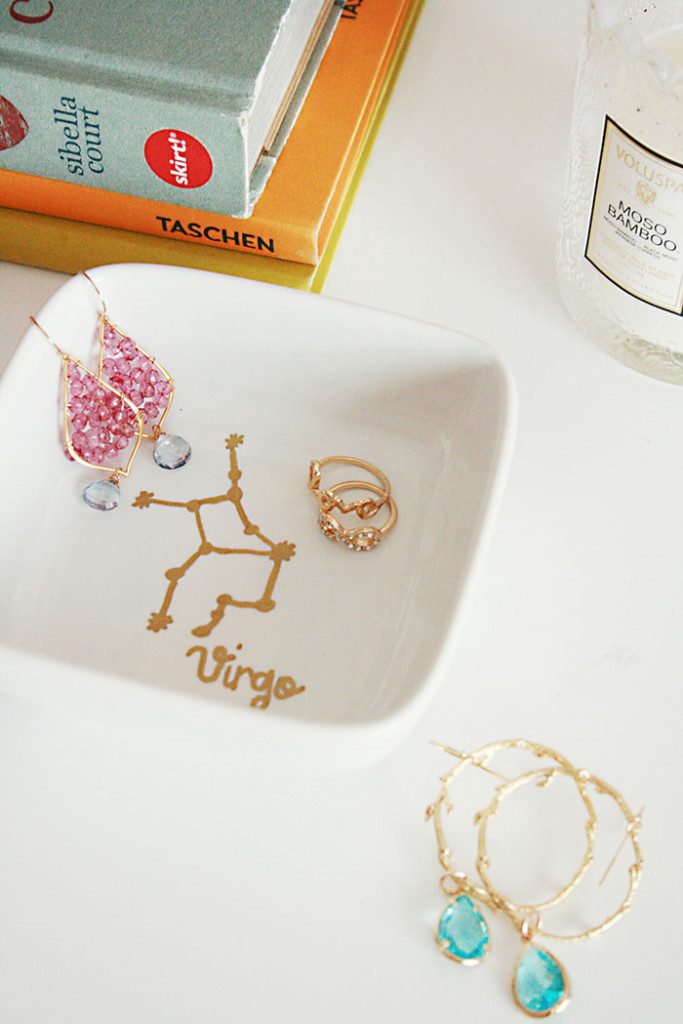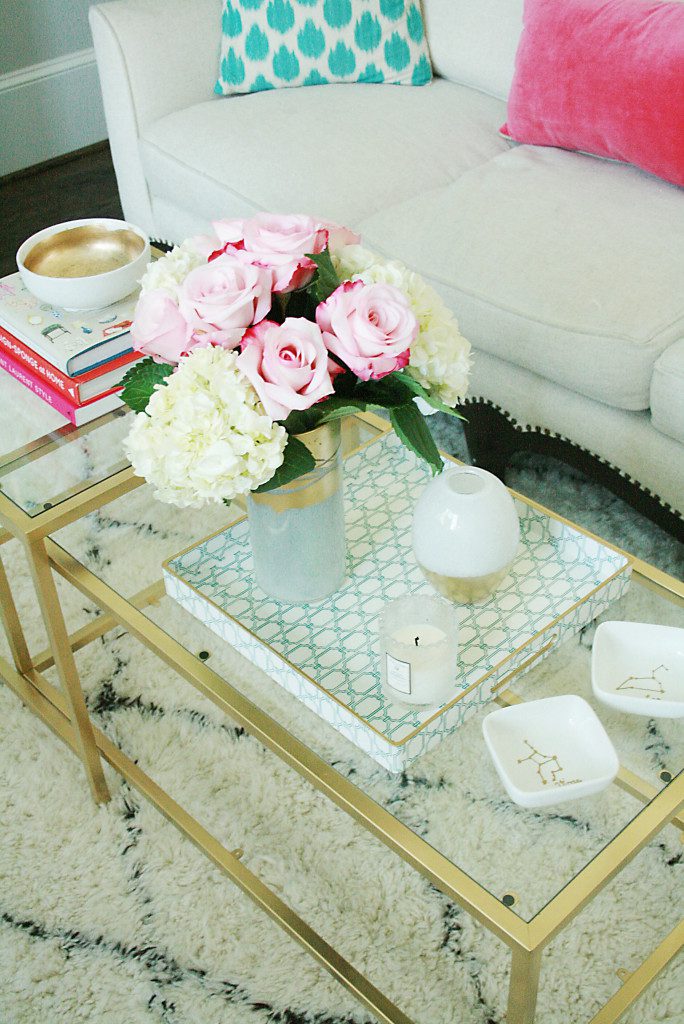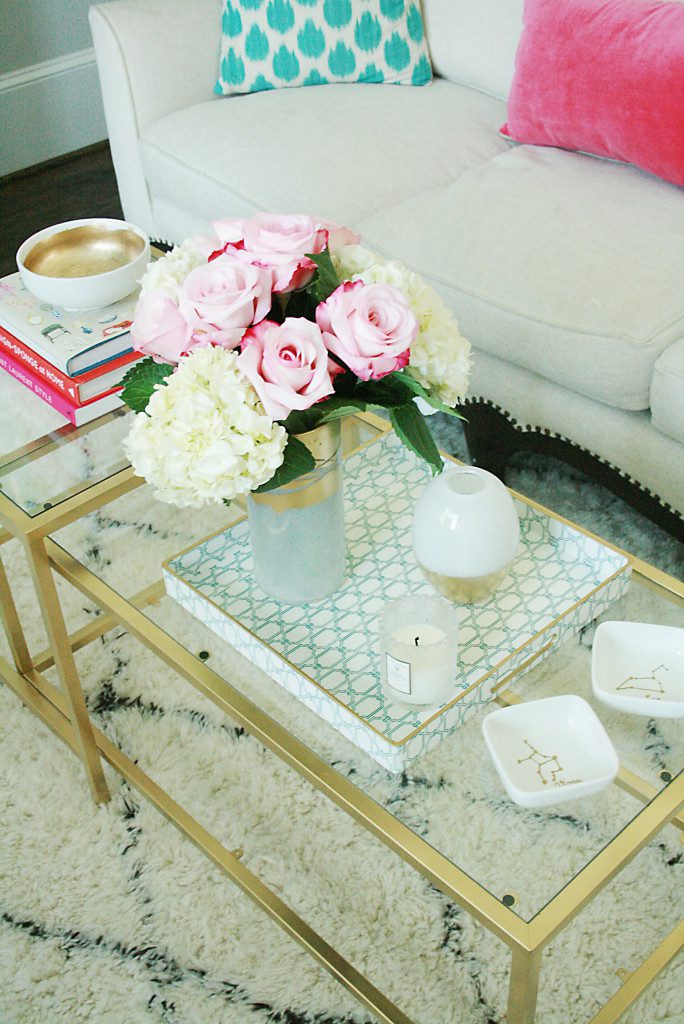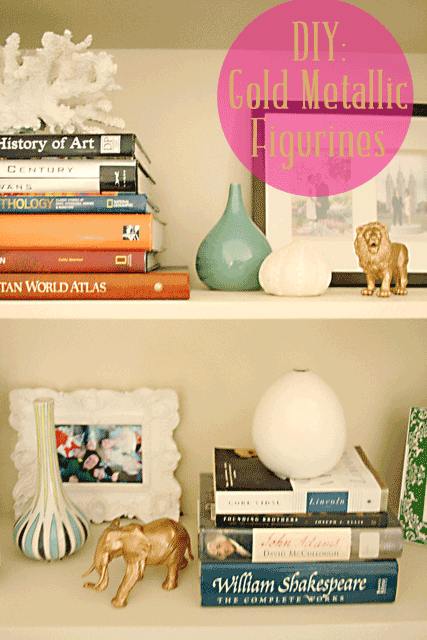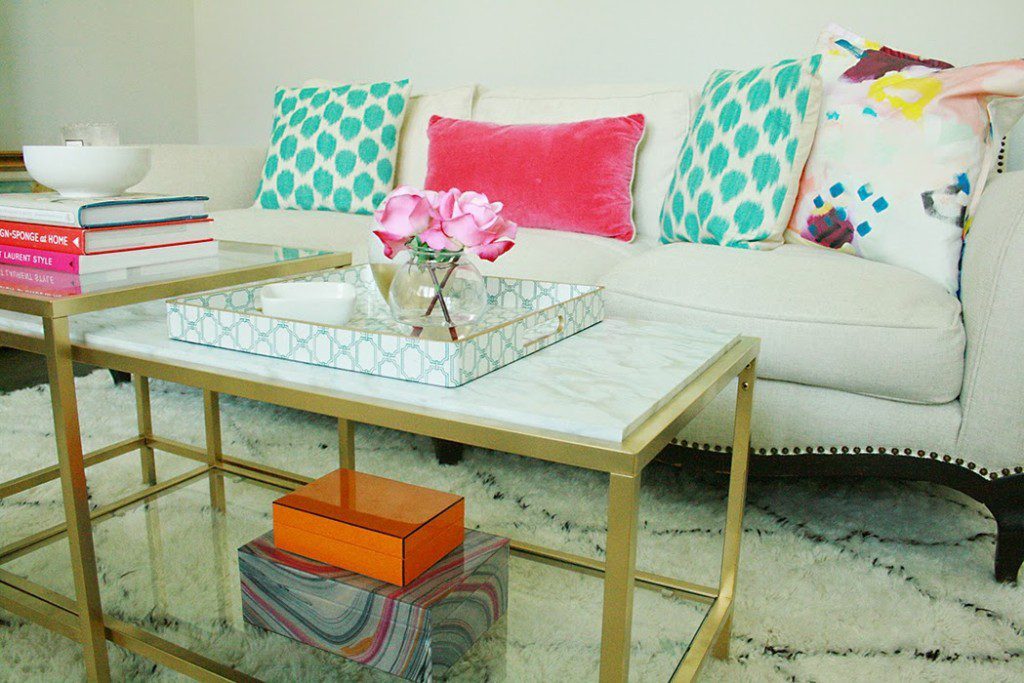 The post DIY Gold Foil Stencil Tutorial appeared first on Darling Darleen | A Lifestyle Design Blog.