Before and After Pictures of our Summer Project–The Backyard Playset Makeover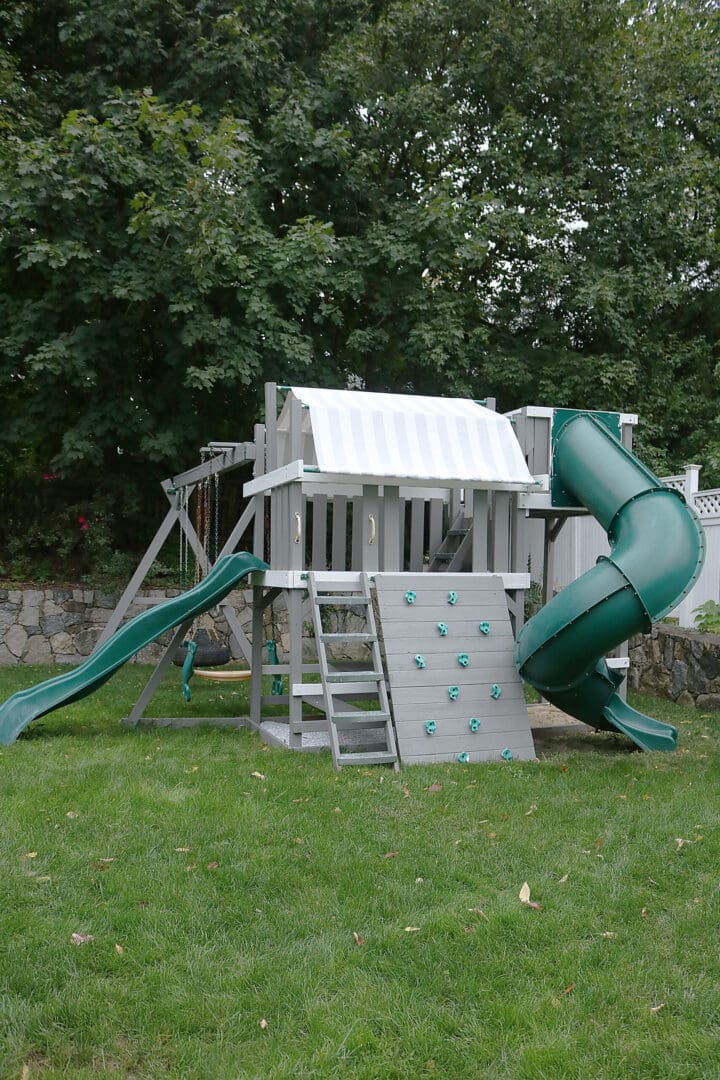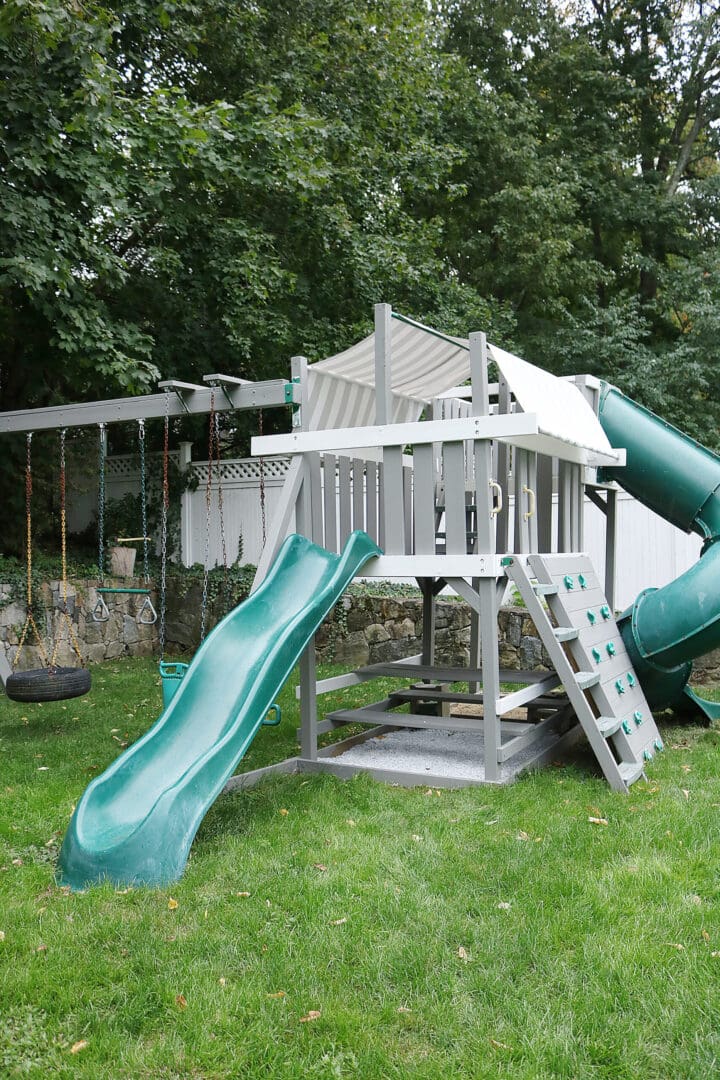 We took our backyard playset from drabby to fabby! The last two years, we have had our children take on a summer renovation project. Last year, they painted our fence from brown to white, and this year it was giving our backyard playset a makeover. Our playset was in bad shape the day we moved in, and honestly since my children are getting into the teenager years I was thinking maybe we would get rid of the playset. But instead I thought it might be a good resale value if we just gave it a little makeover. Families usually love playsets, especially if they are in good condition! My kids were scared of our play set because there were so many cobwebs, bugs and weeds growing underneath. They also would get splinters from the wood. With a little paint, we gave our backyard playset makeover another life!
Before: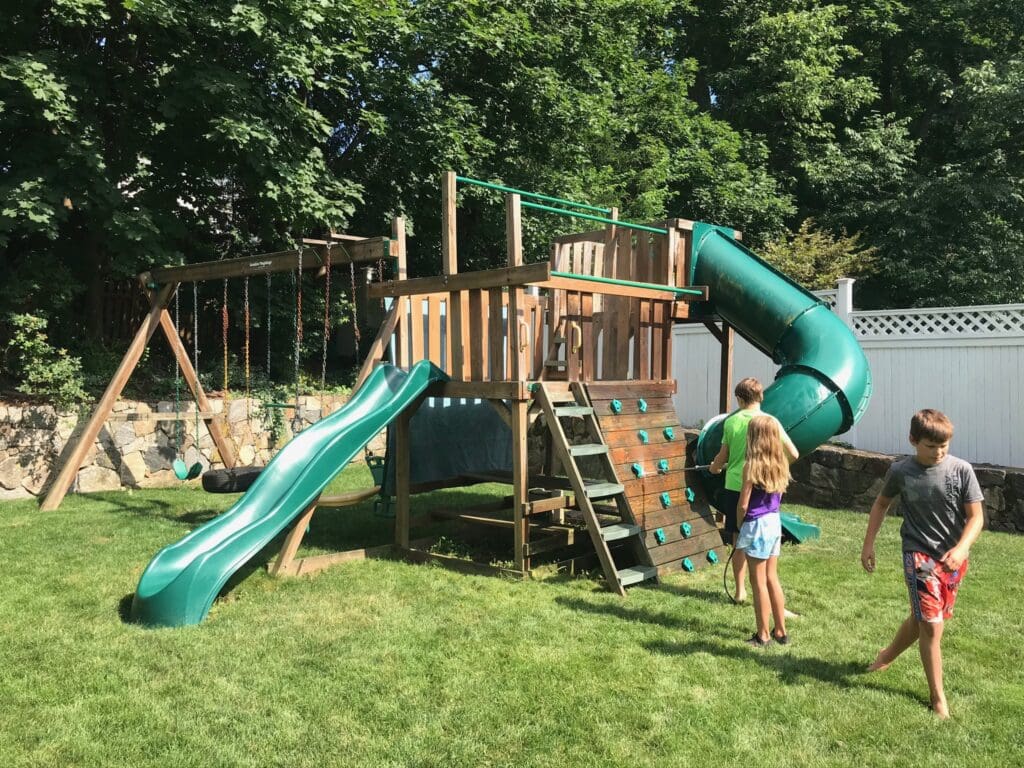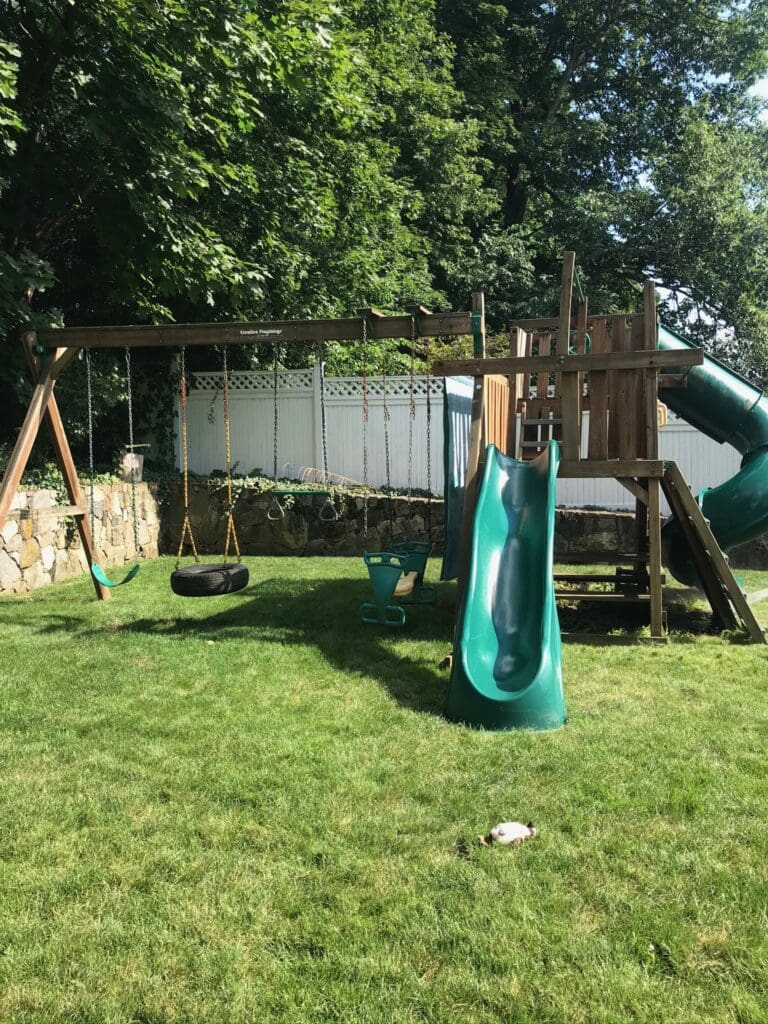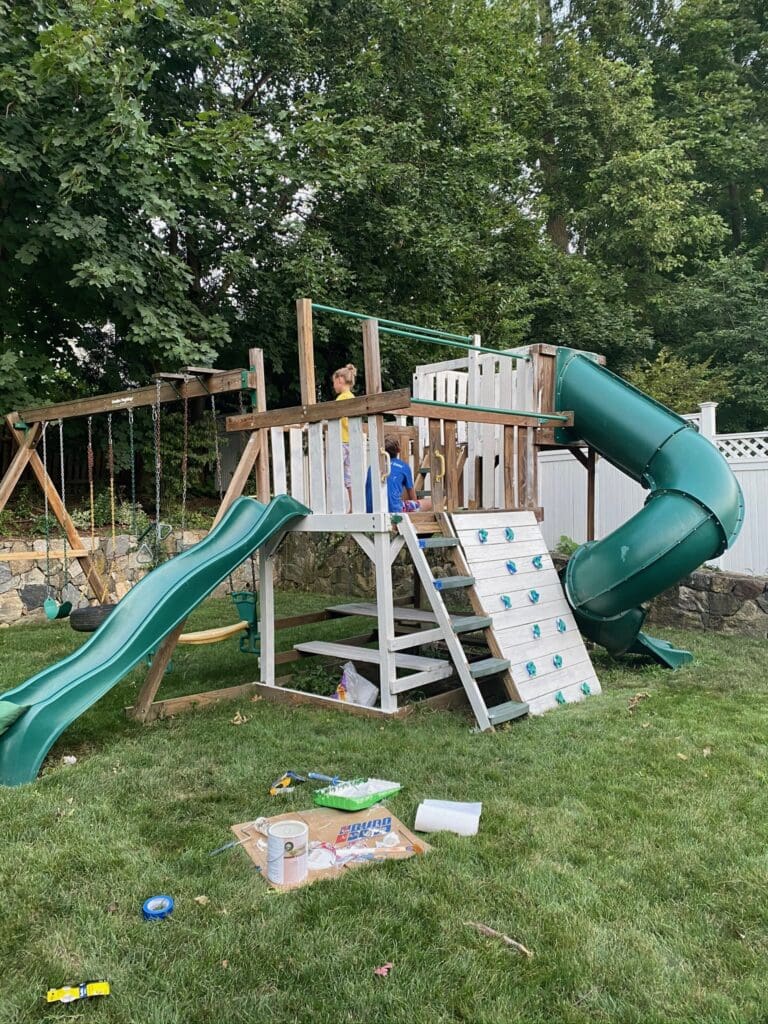 Some of the problems with the playset was that the wood hadn't been taken care of and was splintering. Not good for summer bare feet! It needed a good sanding and staining. The canvas top of the playset had ripped off and the pole had rusted, so that needed to be replaced. Underneath weeds had overgrown and the sand pit had turned to dirty mud. We decided to power wash and sand, give it a fresh coat of paint then replace the canvas top.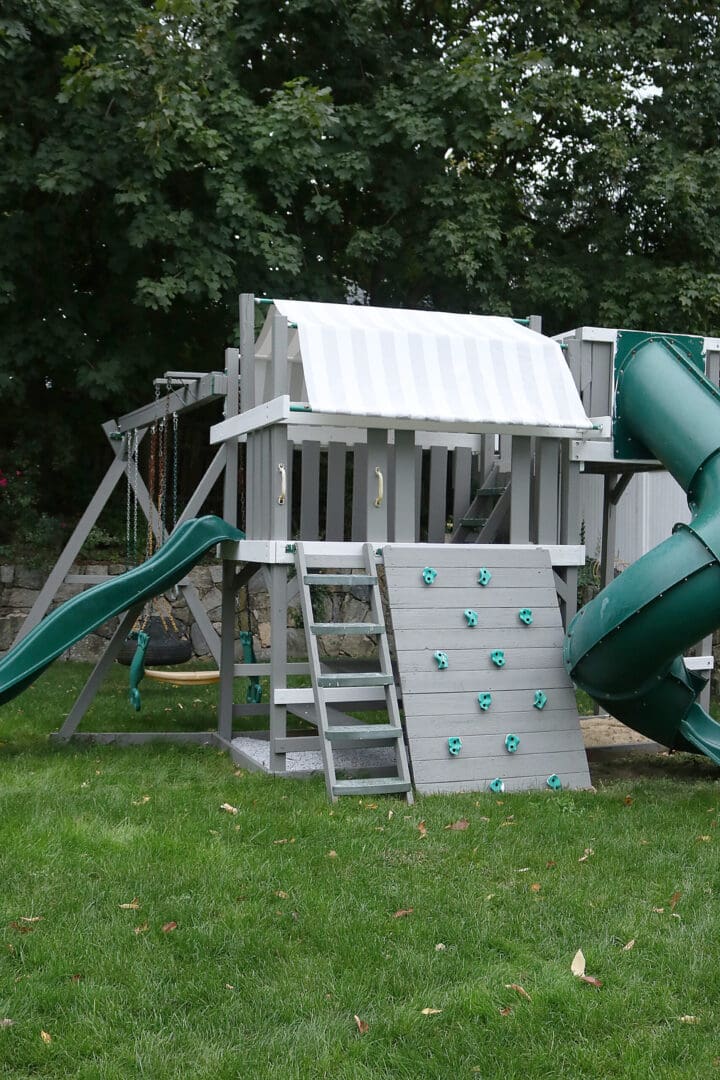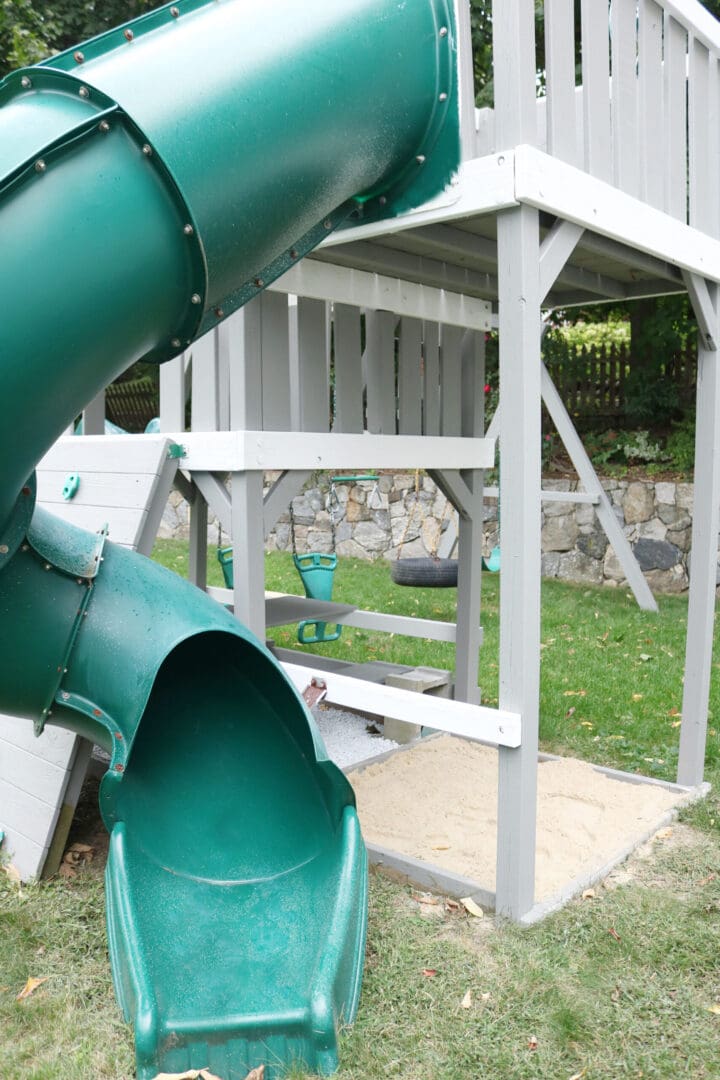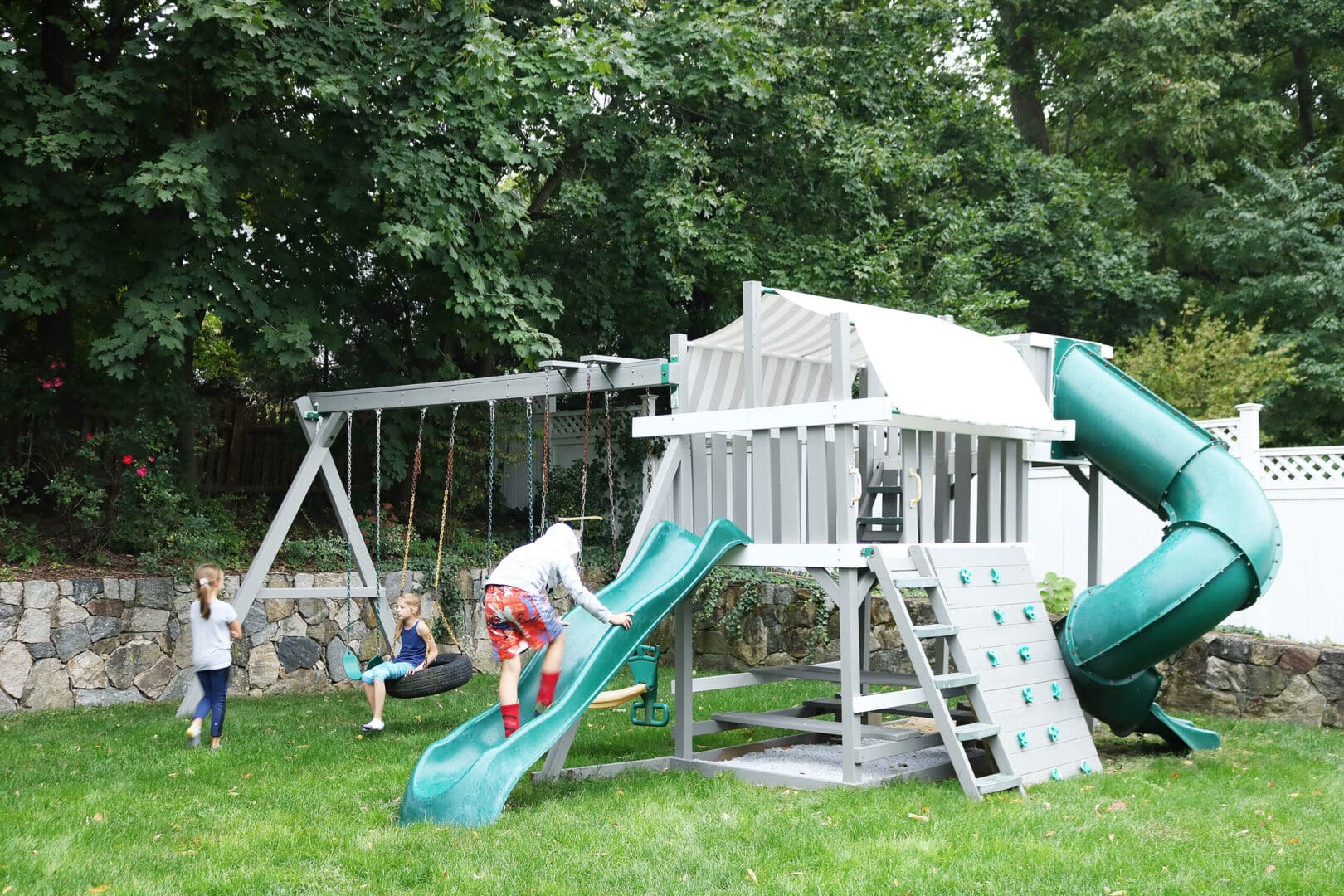 We painted the backyard playset makeover a Benjamin Moore Chelsea Gray with accents of Benjamin Moore Steam. This is the same color we painted our house and shutters so it matches the house which is a nice complement. I didn't want to put too much money into the project so I kept the swings. We will probably replace the chains in the future but it starts to add up very quickly with a tight budget! We added small pebble rocks underneath the playset and fresh play sand. For the canopy, I decided to just sew a new cover. It was very easy, and I used velcro to attach over the poles so during the winter months I can take it down and also wash it. The fabric is sunbrella and water resistant. I bought it from this outdoor fabric company that has a lot of great heavy canvas fabrics. I love the light gray striped fabric! We love how our backyard playground makeover turned out!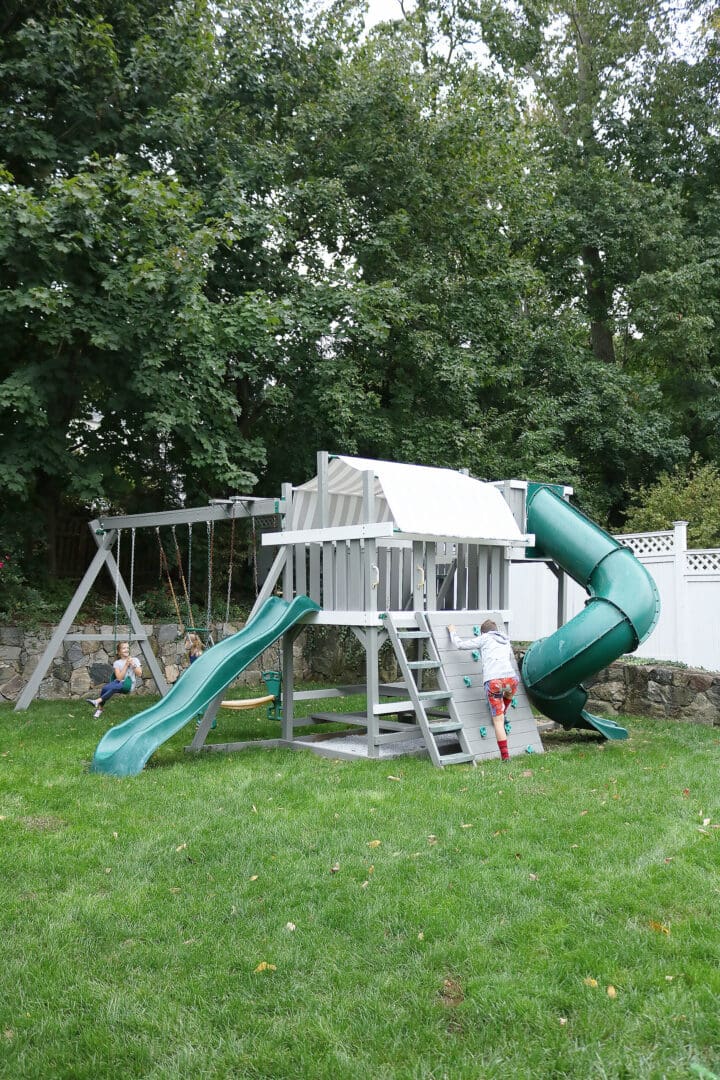 The post Backyard Playset Makeover appeared first on Darling Darleen | A Lifestyle Design Blog.