Plus Sign up for a $575 Amazon Giveaway and Check out the DIY Video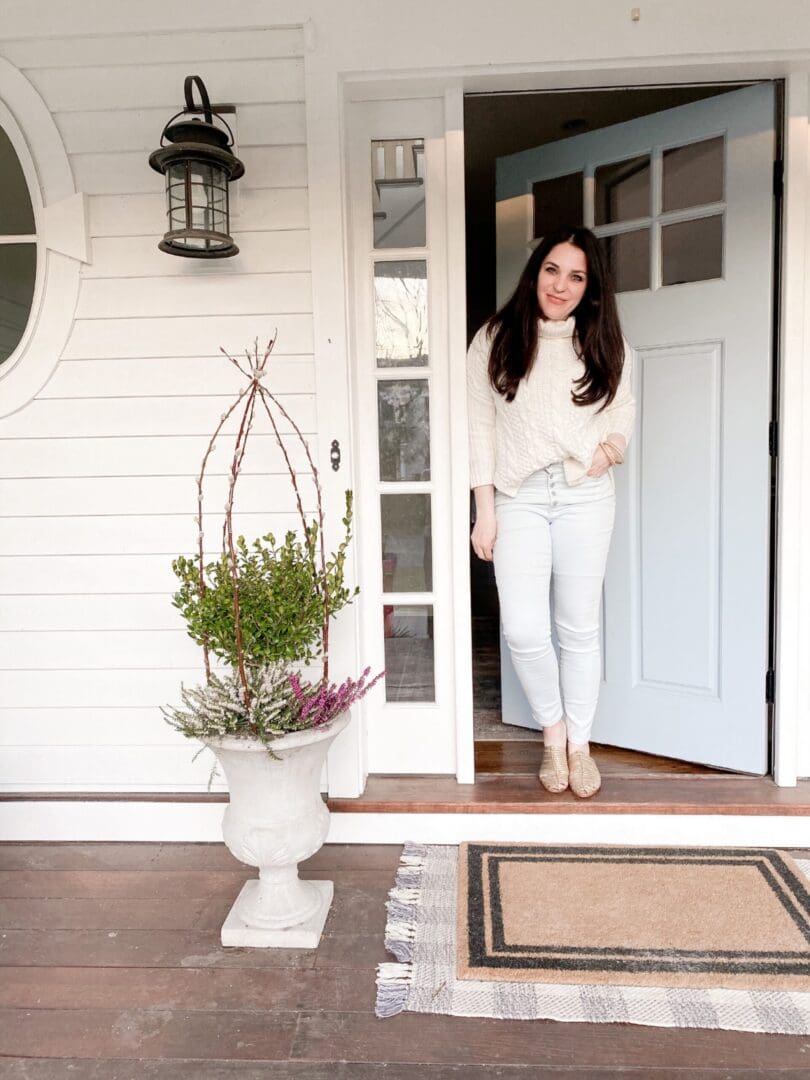 I recently shared on my Instagram a simple spring planter idea that is perfect for your porch pots.  This simple spring planter works well for regions that still have cold spring mornings and warm spring afternoons.  Areas that are still too cold to plant flowers in pots, but also wanting some type of color!  Goodbye winter birch pots; hello spring pots.  The awesome thing about this simple spring planter is the winter boxwood topiary.  I'm planning on keeping that in the pot all year long and then refreshing it with summer flowers.  The pussy willow branches, shaped in an arch, are a fun visual element to pots.  You can make a lot of fun shapes out of pussy willow branches like heart shapes, arches and circles.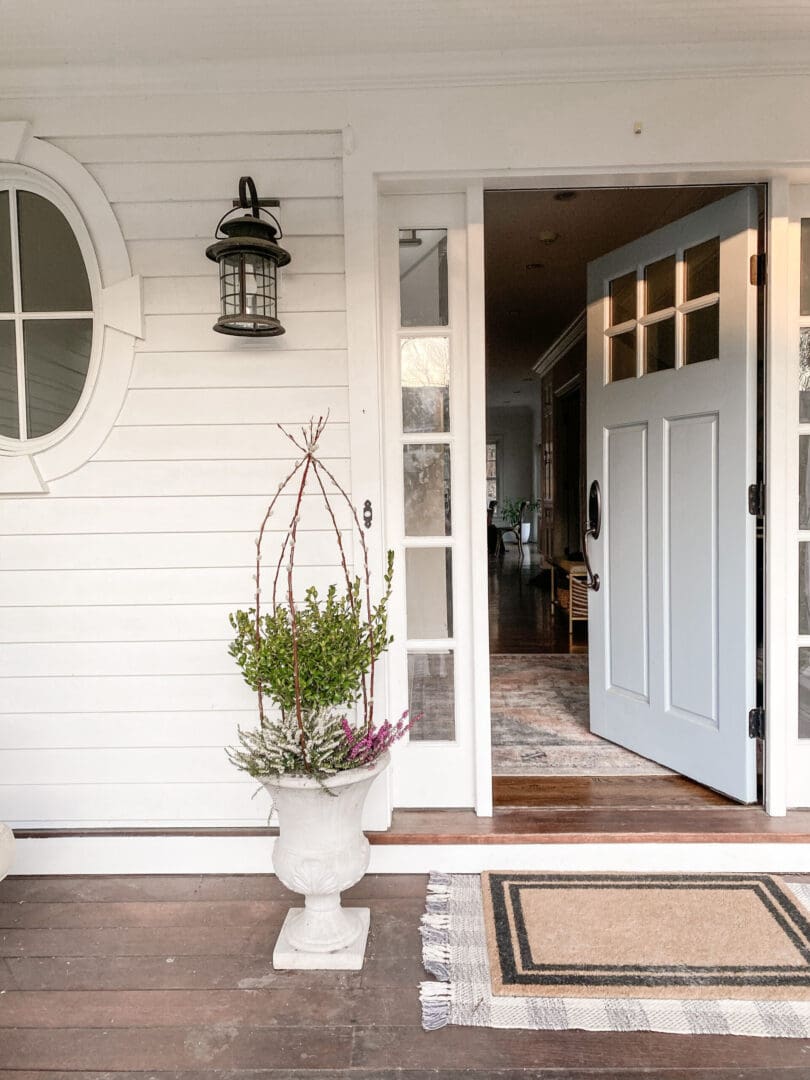 I made two of these simple spring planter to place on both sides of my front door.  The bottom flowers under the topiary are called heather plants.  I picked up a pink and white heather plant and they work well in cold spring weather. Make sure to water them daily!  They dry out quickly.  Here is another post that I did about updating your planting pots!  So helpful if you are on a budget.
Check out my Instagram video post on making this simple spring planter.  Also follow along to see more DIY videos.
Don't forget to sign up for the Amazon Giveaway happening at the end of this post!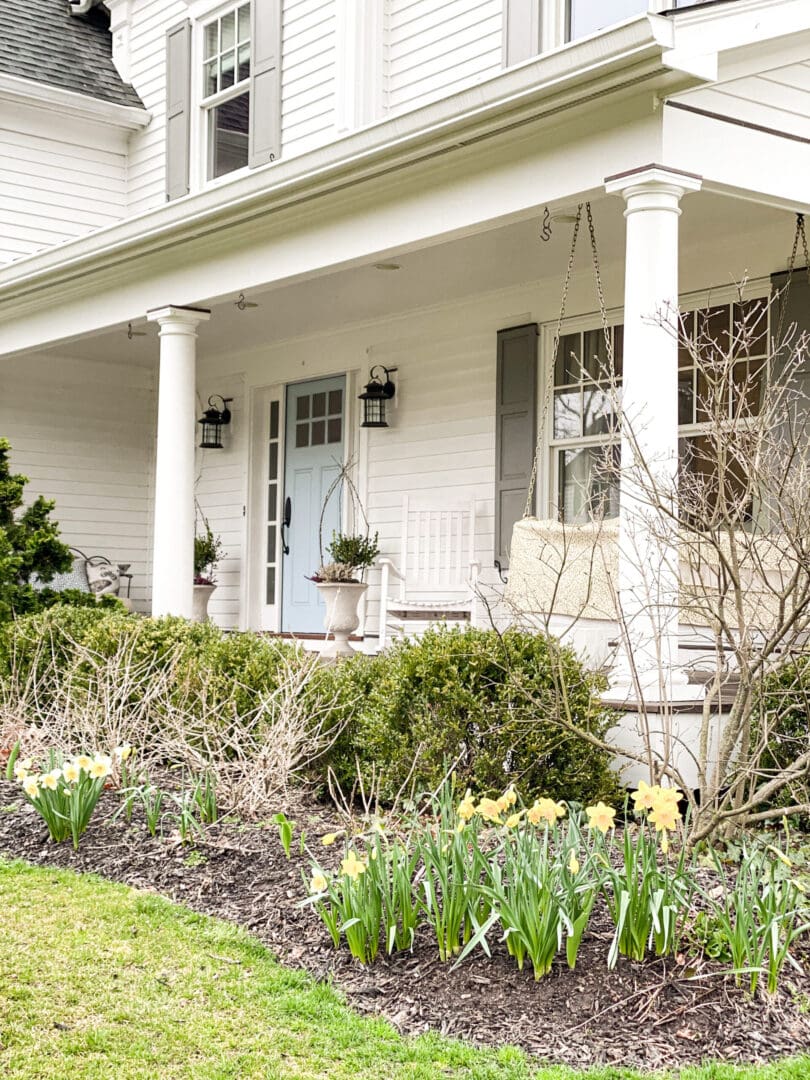 Happy Spring! I have teamed up with an amazing group of bloggers to give YOU a chance to win: a $575 Amazon Gift Card
Simply enter below by completing the rafflecopter. You'll receive one entry per completion. This giveaway is open to the U.S. and Canada only and runs until EOD 4/19. Winner will be announced here. Good Luck!
Void where prohibited. By entering the giveaway you acknowledge that you are agreeing to complete each task, which involves following, liking and subscribing to newsletter's.
The post Simple Spring Planter appeared first on Darling Darleen | A Lifestyle Design Blog.