A favorite style to wear right now is peter pan collar necklaces.  It a charming detail that makes any blouse stunning.  There are many ways you can make a peter pan collar, but this tutorial is for a detachable pearl peter pan necklace.  I love the versatility of this necklace.  Dress it up with a blouse or wear with a white tshirt and jeans.  Very cute and trendy!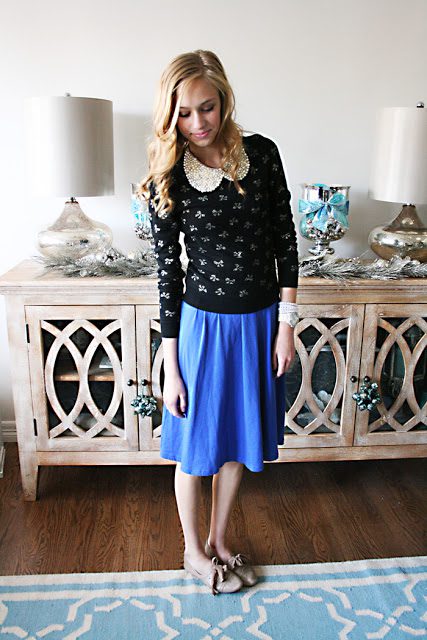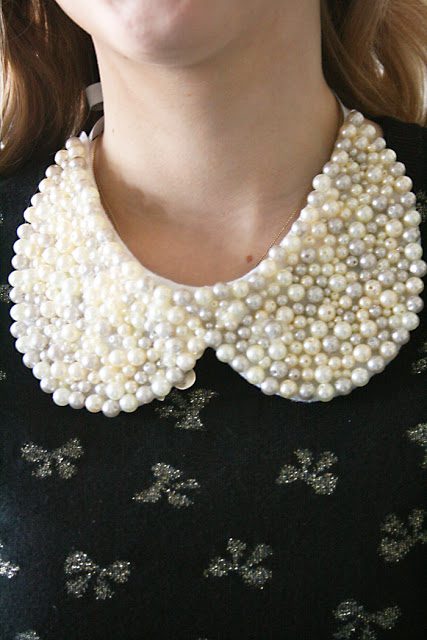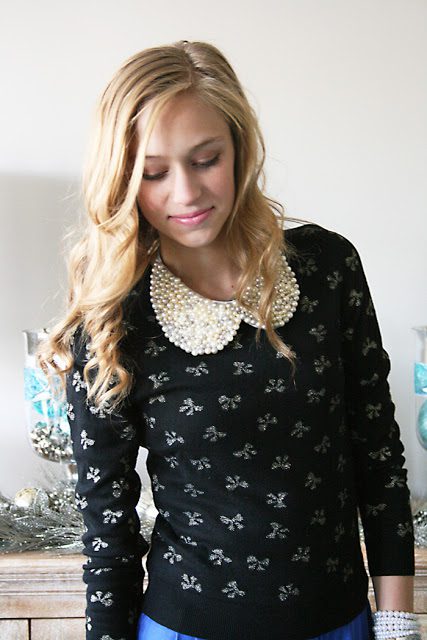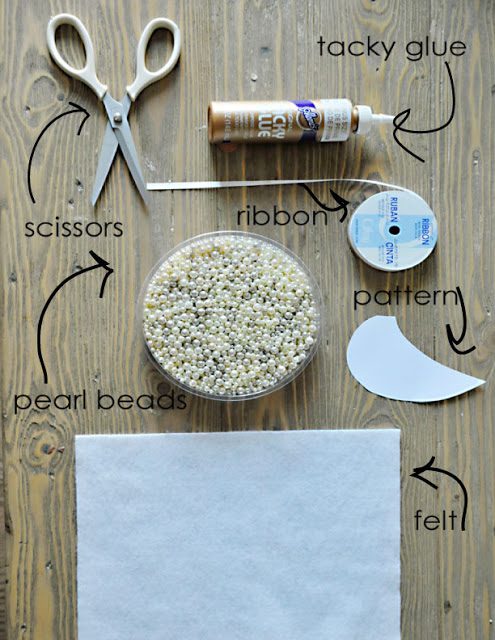 Supplies
scissors
tacky glue
ribbon
pearl beads (or any other beads)
felt
All the supplies were purchased from a local craft store like Michaels.
Print out your pattern.  Fold your rectangle felt in half.  Put the wider part of the pattern on the fold and trace.  Then cut the pattern out keeping the fold together.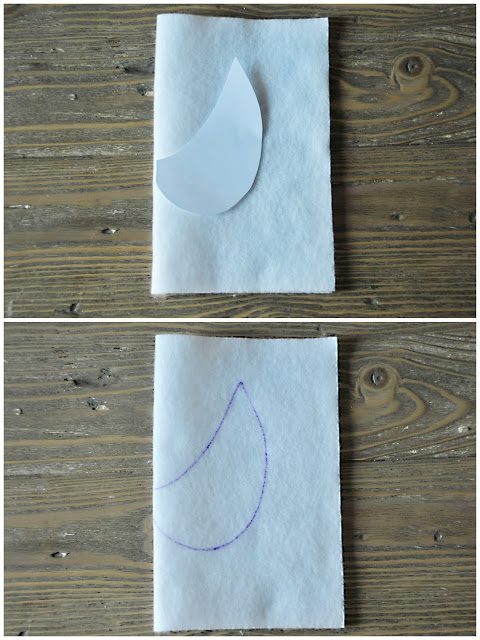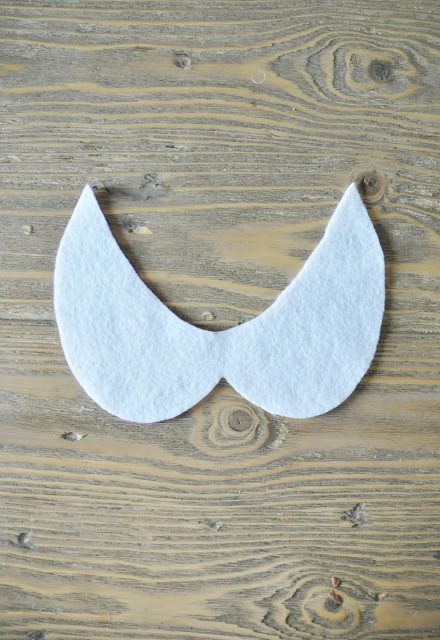 Open up your pattern and now you have a scalloped pattern front.  Grab your tacky glue and pearls and begin gluing the pearls to the edge of the pattern.  Start from the outside and then work your way to the inside.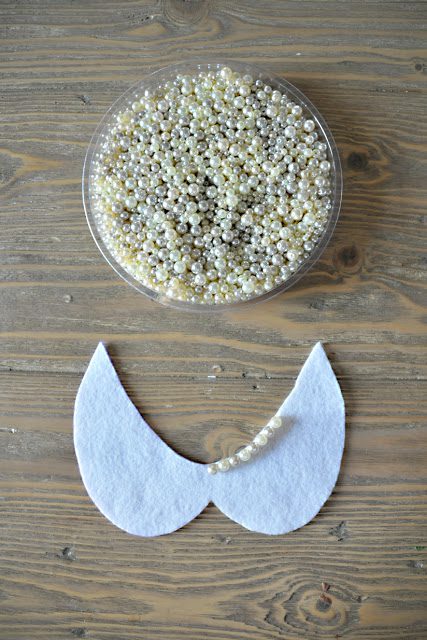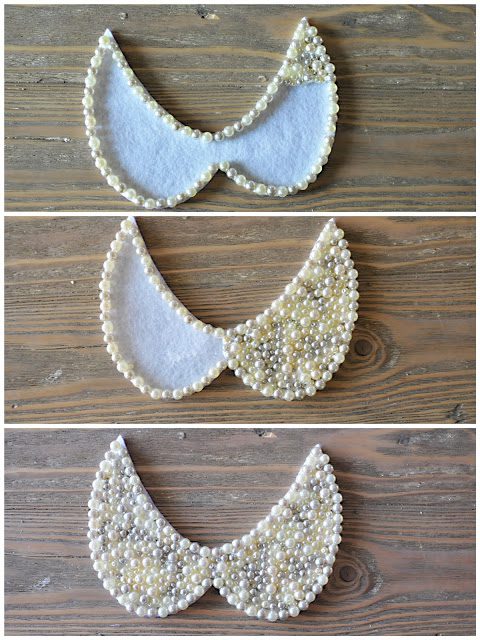 After gluing the pearls on, cut two ribbons long enough so you can make a tie, about 9 inches.  Then glue the two ribbons right behind the felt.  Let it dry for 24 hours before wearing or picking up.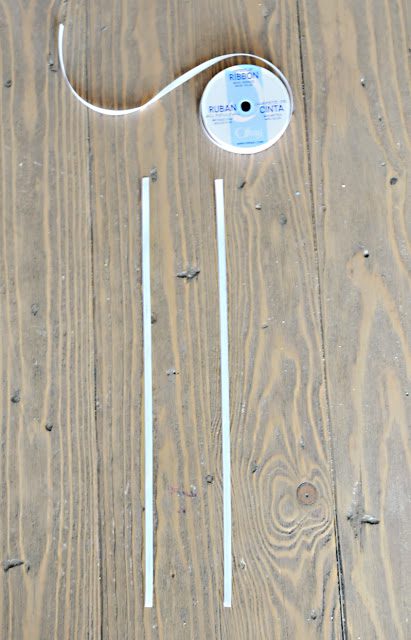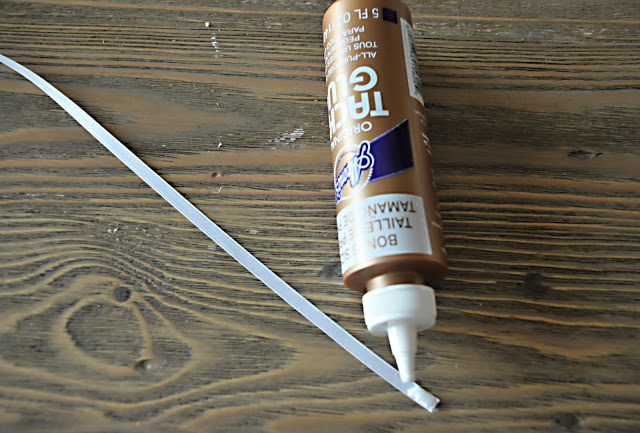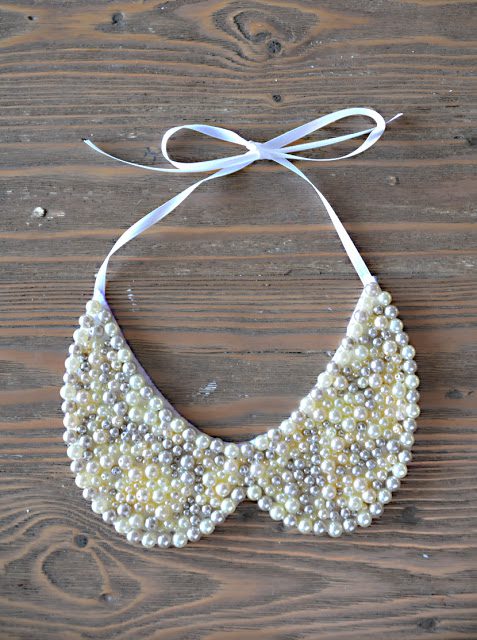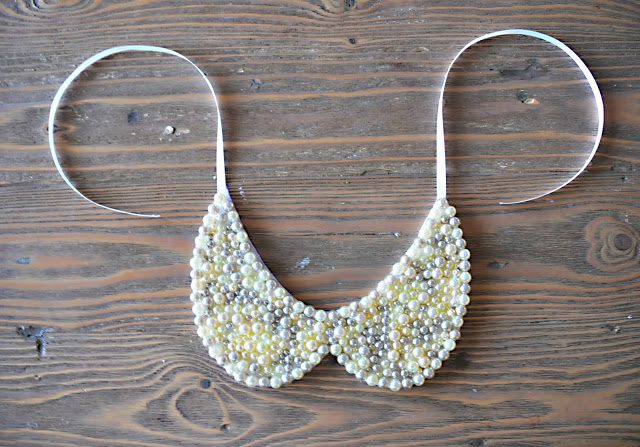 Once the necklace is completely dry, then it's ready to be worn and shown off!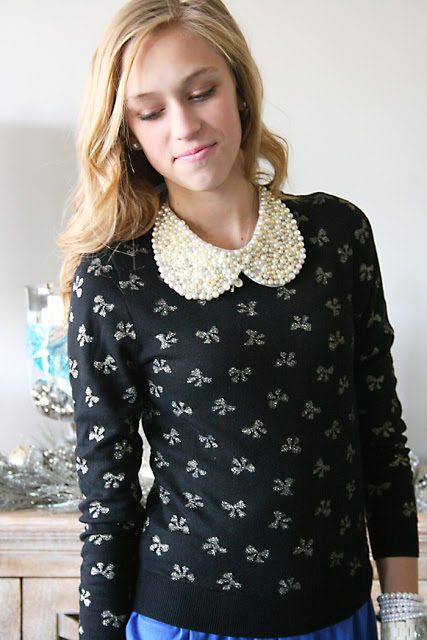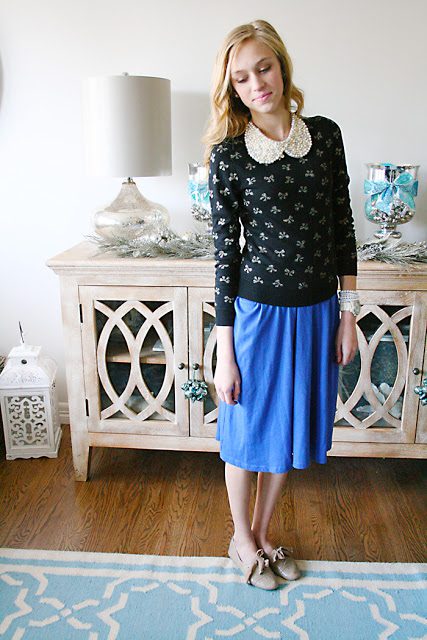 Thank you to my niece Isabel for modeling and posting this tutorial! She is a beauty.


Isabel is wearing with her pearl peter pan necklace–h&m sweater, target skirt and Steve Madden shoes.
The post Pearl Peter Pan Necklace appeared first on Darling Darleen | A Lifestyle Design Blog.