Make a party statement with this fun DIY scallop canopy that can be used for a lemonade stand, ice cream stand or birthday party!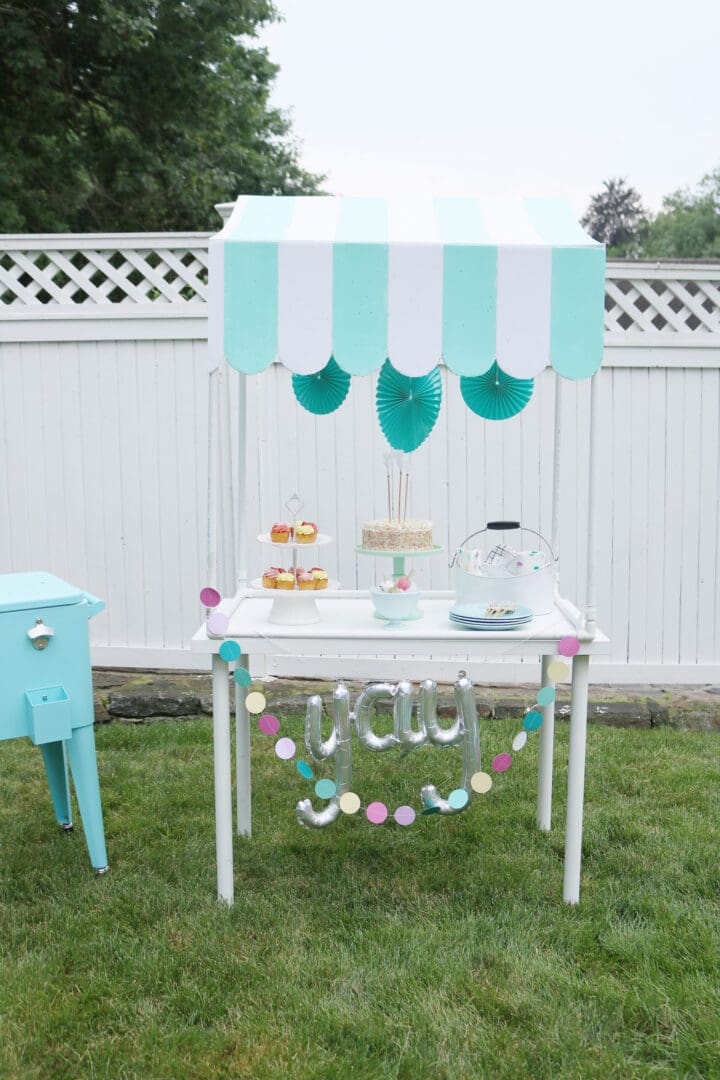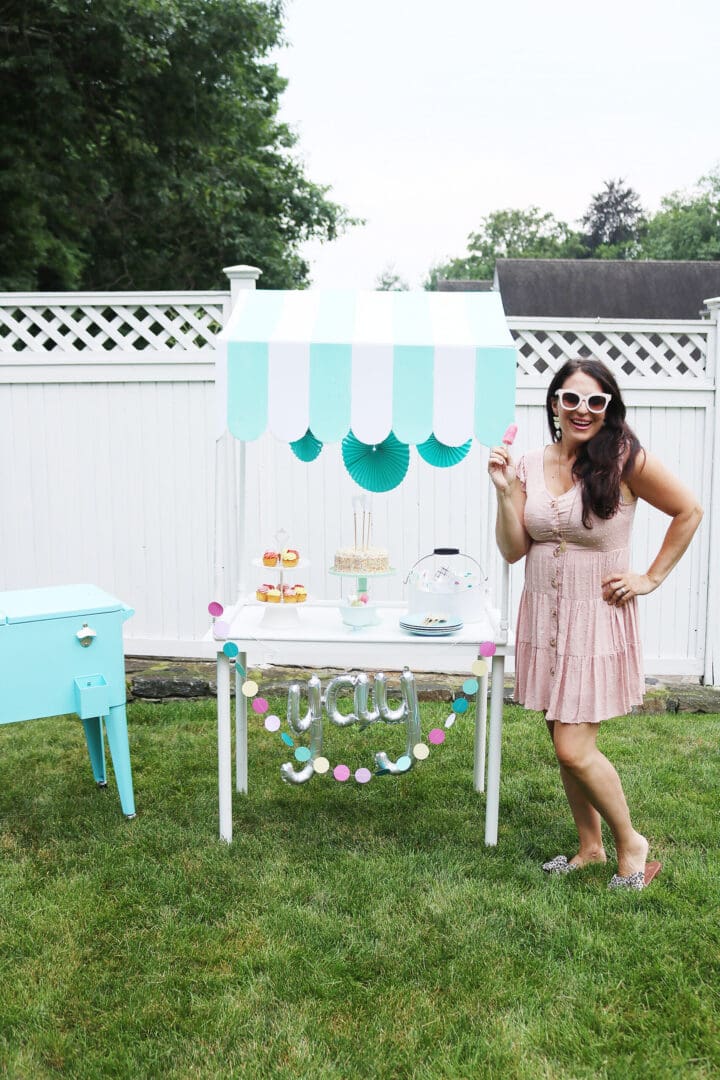 I haven't done a party post in so long! I'm excited to post this DIY scallop table top canopy! This is a fun, easy and cheap DIY that can be used for a lemonade stand, an ice cream stand or a birthday party stand. So many party ideas that you can used with this DIY scallop table top canopy!
This little canopy has a fun little story behind it. I am in charge of my children's church group, and since church has been canceled due to the COVID lockdown, we were missing our kids so much so we decided to do a fun little drive-by ice cream stand for them. We wanted the drive-by to be fun, colorful and exciting. Since our budget was tight, I had to get creative. I knew I wanted some kind of canopy stand, and I didn't want to spend a whole lot of time on it. I looked through Pinterest to find some DIYs, but couldn't find any detailed "how-tos" to put a canopy together, unless it was wood. This idea finally came into my mind and I love the finish result, and am saving the canopy for future lemonade stands or parties!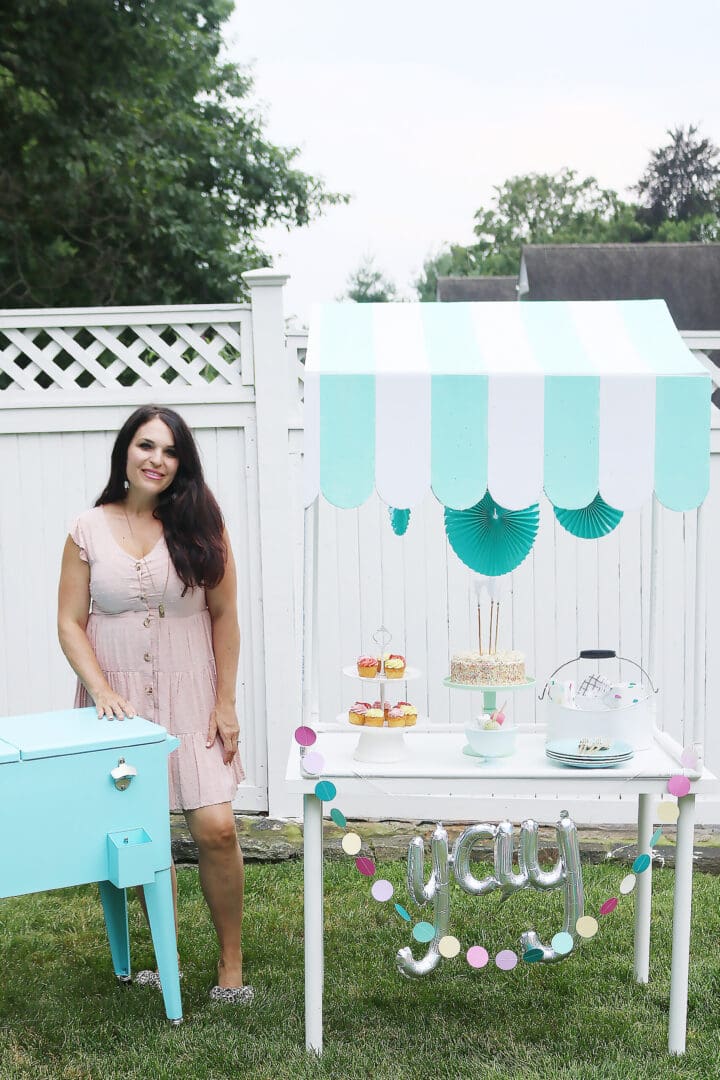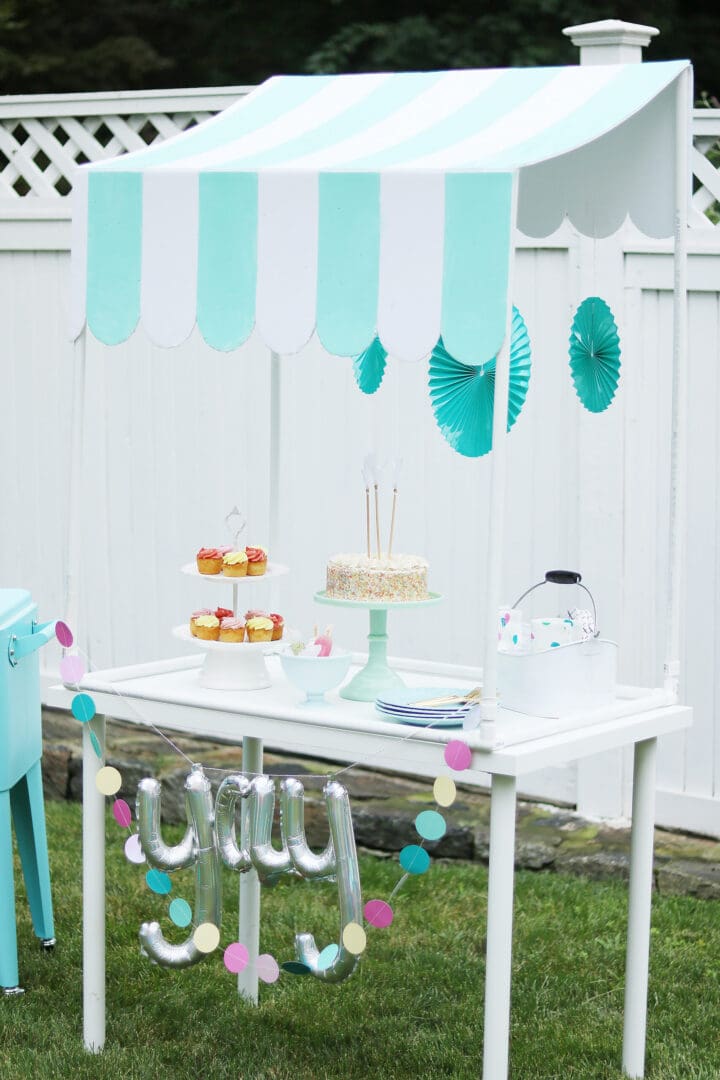 If you are on it, this project can take about 2 hours with the painting and drying. What is also great is that the scallop table top canopy is easy to remove and transport. All it is made out of it PVC pipe and foam board. And what holds the foam board to the PVC? Good 'ol hot glue! And it works perfectly. The white little table is from Ikea! (Resources listed below)
Okay! Let's get down to how to make this DIY scallop table top canopy!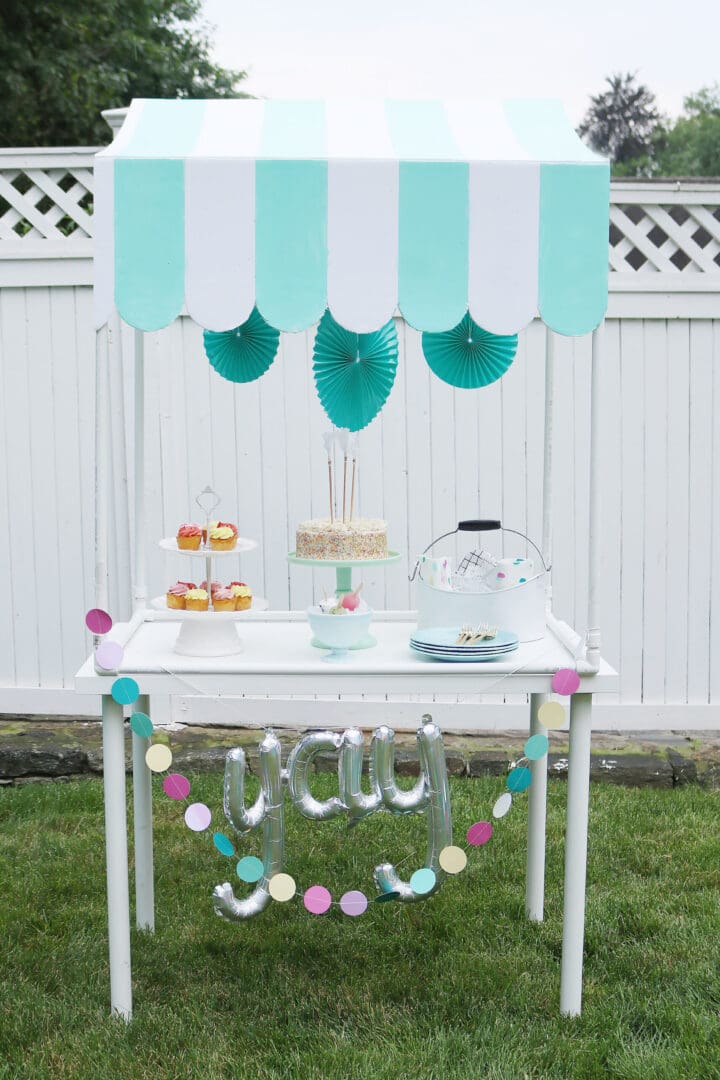 Here are the supplies you will need:
Instructions for DIY Scallop TableTop Party Canopy:
First thing I did was cut down three 10 foot 1/2″ PVC pipes with the PVC cutter to the measurements above and attached them to the sockets similar to how I have it above with the 44″ pipes on the back.
Next take your tri-fold foam board and lay it out with the fold facing the bottom. So you will paint the outside of the foam board and it will lay folded over the PVC pipe. Take a round bowl and use it as a guide to draw scallops on the shorter side of the bottom of the foam board. Then take your ruler and draw lines to make even stripes across the board. Take your painters tape and tape inside of the stripe the penciled line that will remain white. Grab your desire acrylic paint color and foam brush and paint the stripes. Let it dry. Then using sharp scissors and razor blade, cut the scallops.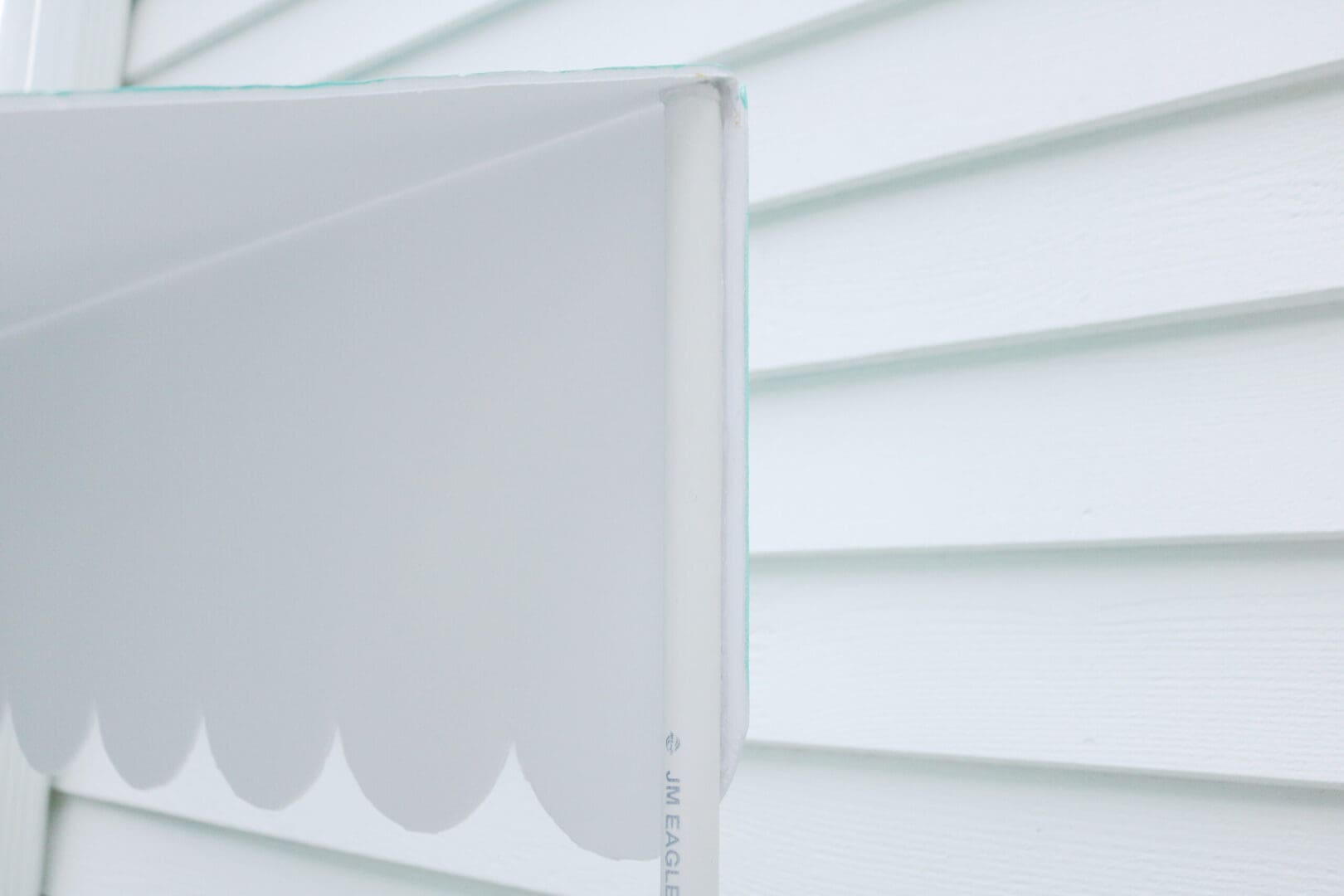 After get your hot glue gun and glue the foam board onto the PVC pipe, making sure to glue all sides and top.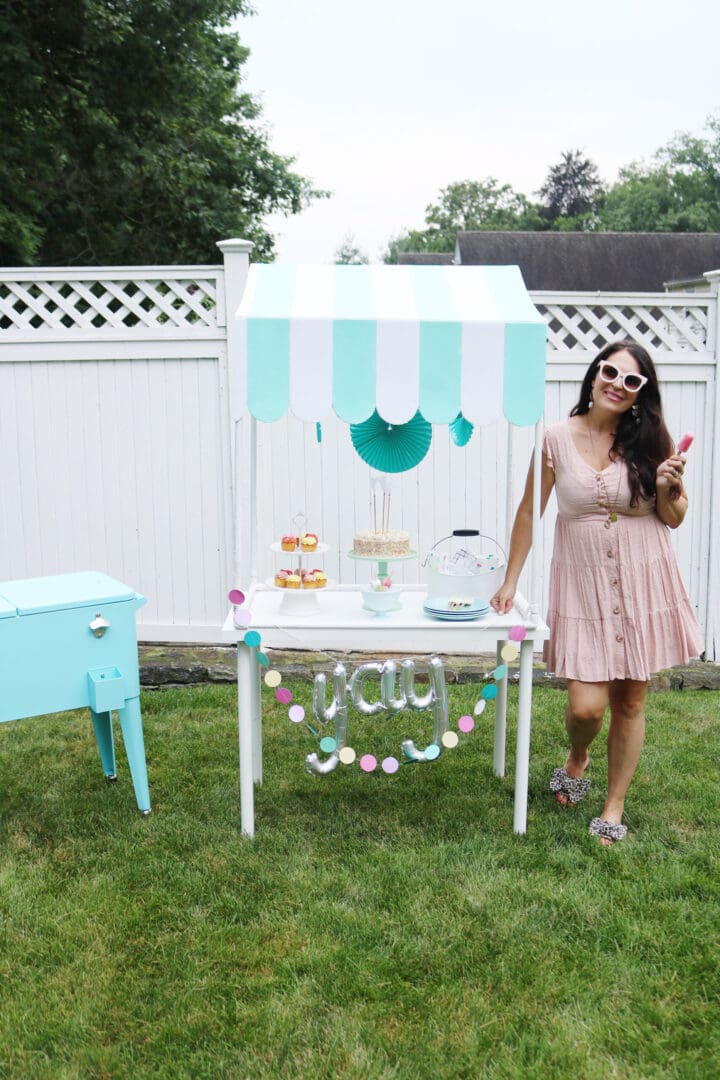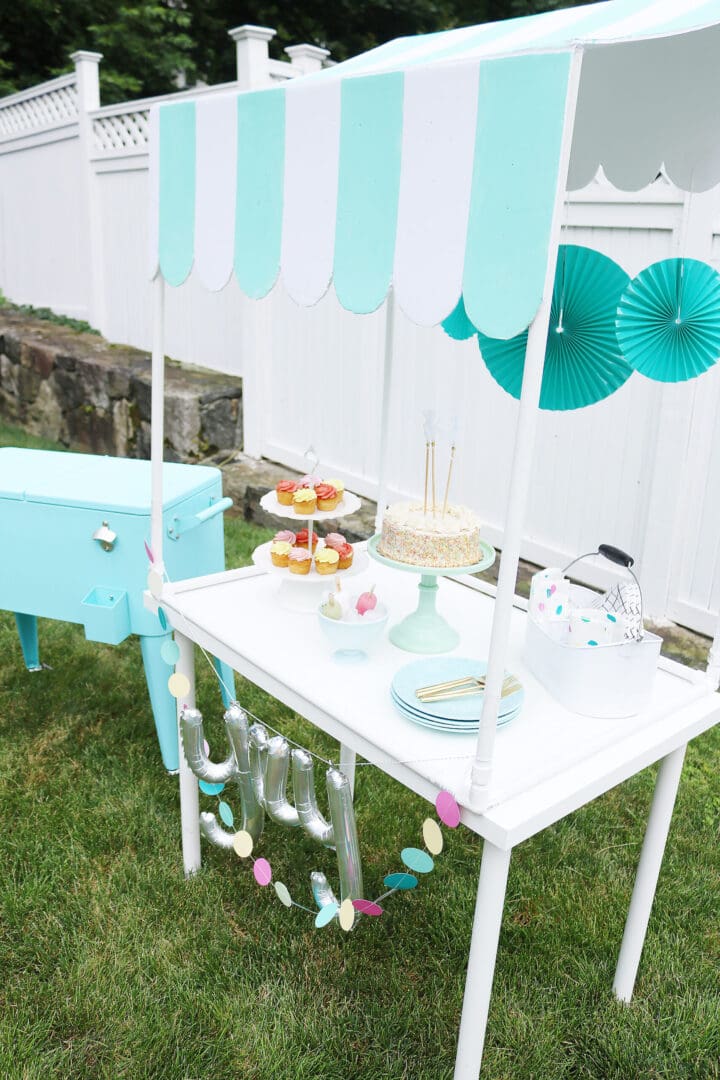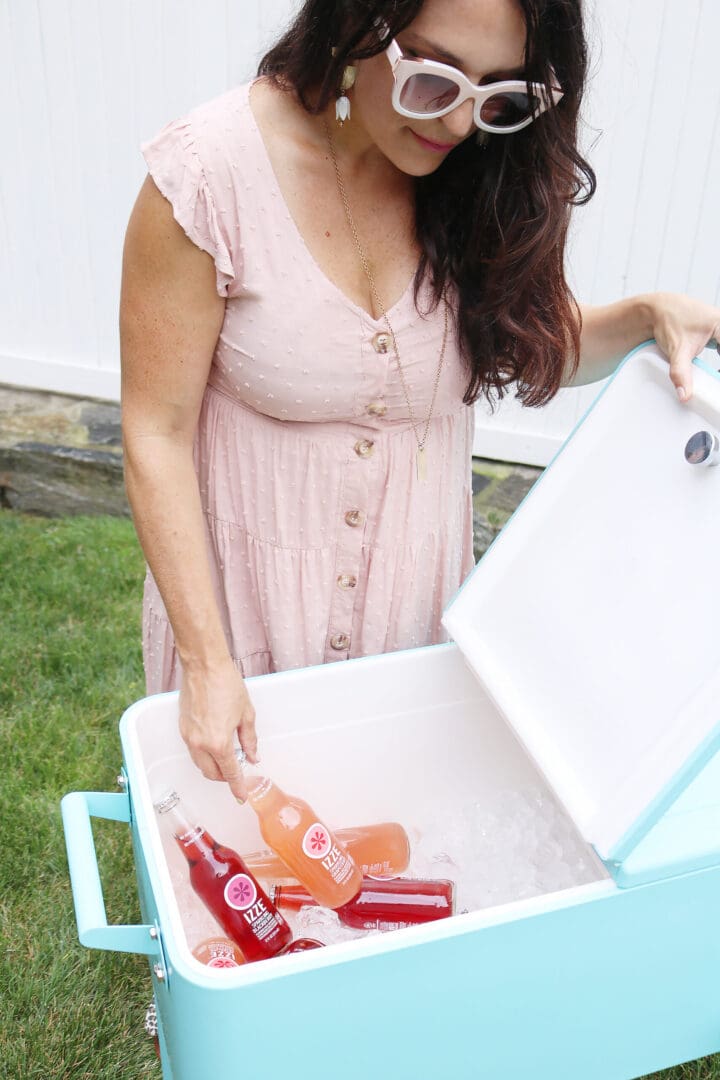 The cutest standing cooler is a summer favorite!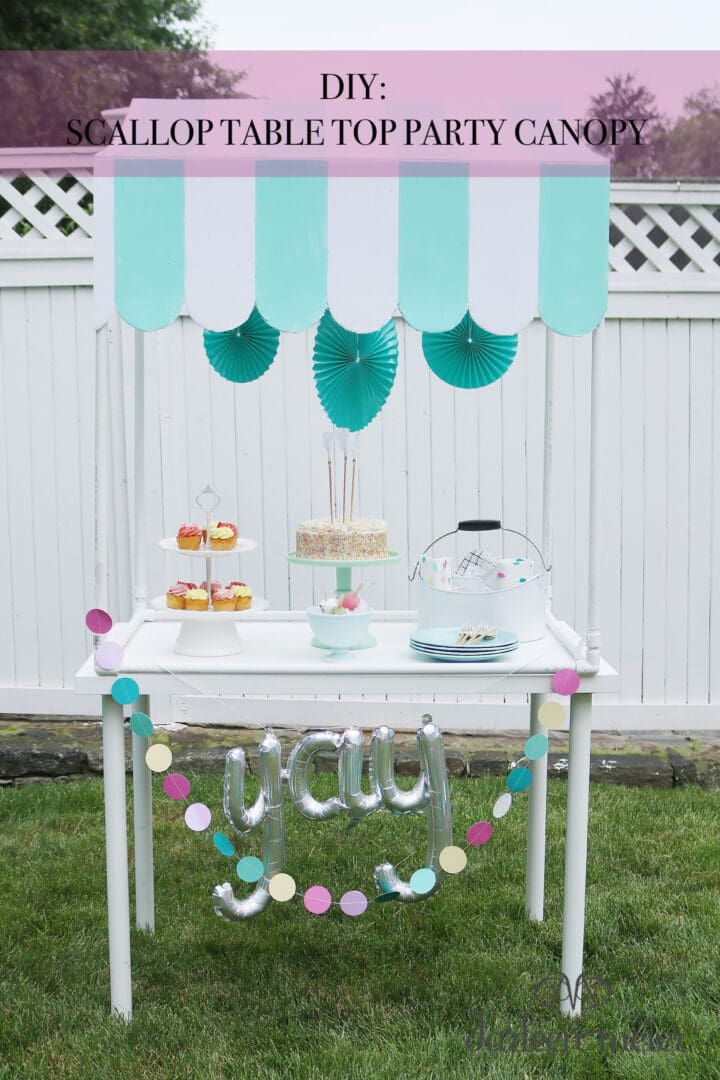 Also make sure to check out our archive of other DIY party ideas!

The post DIY Scallop Table Top Canopy appeared first on Darling Darleen | A Lifestyle Design Blog.