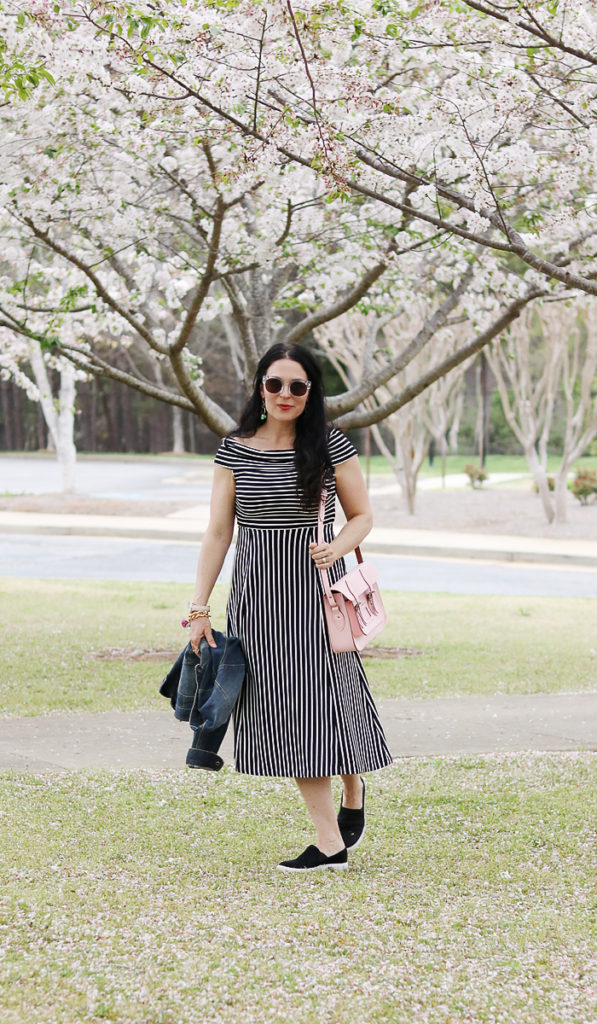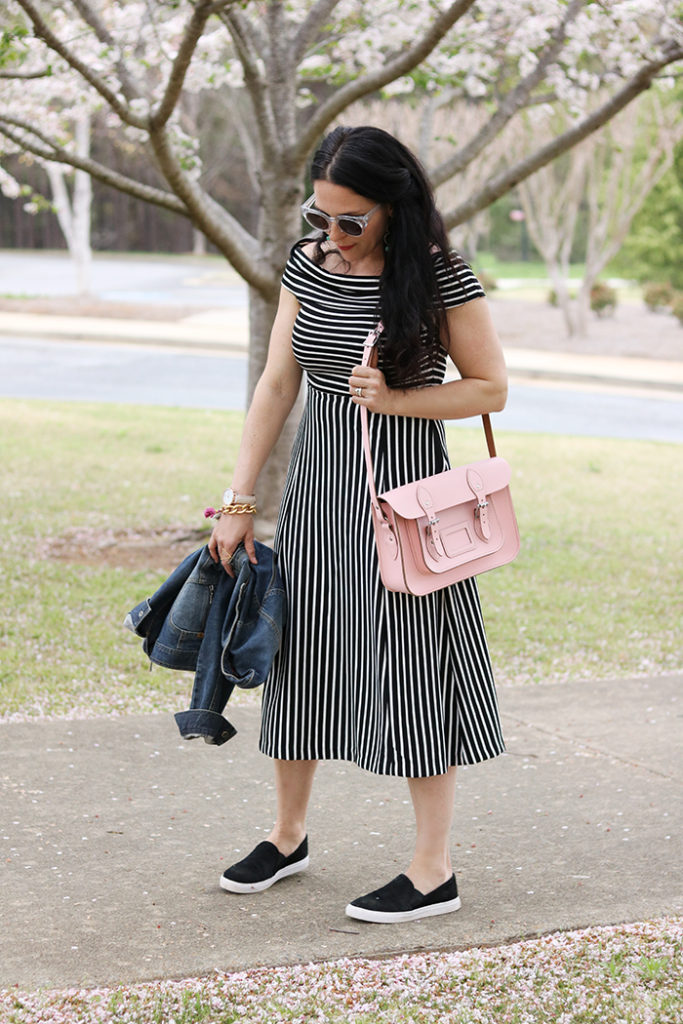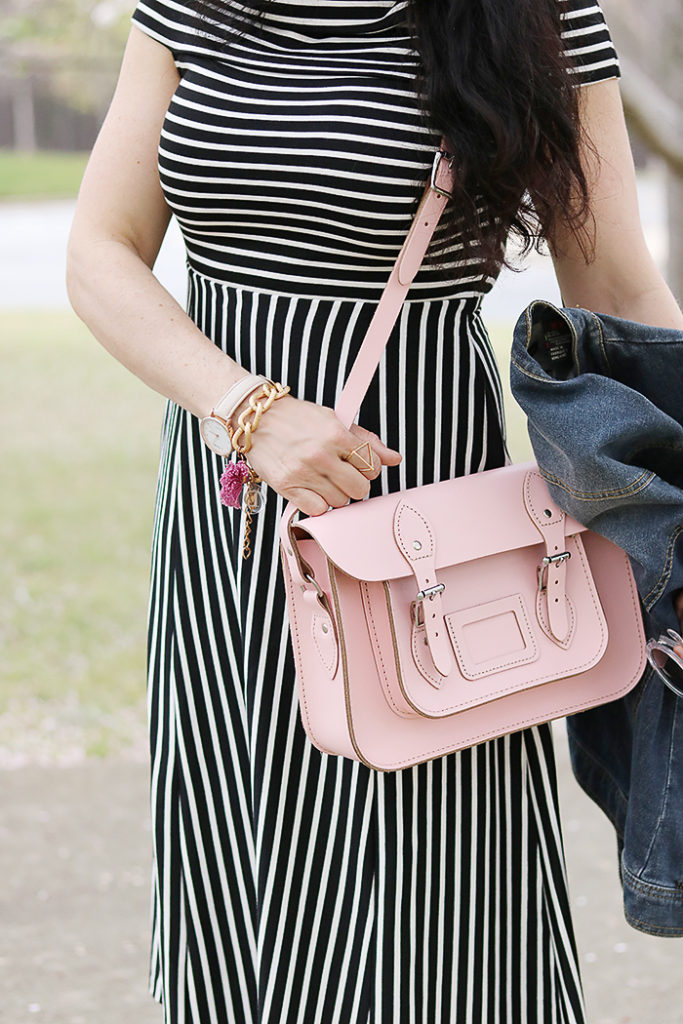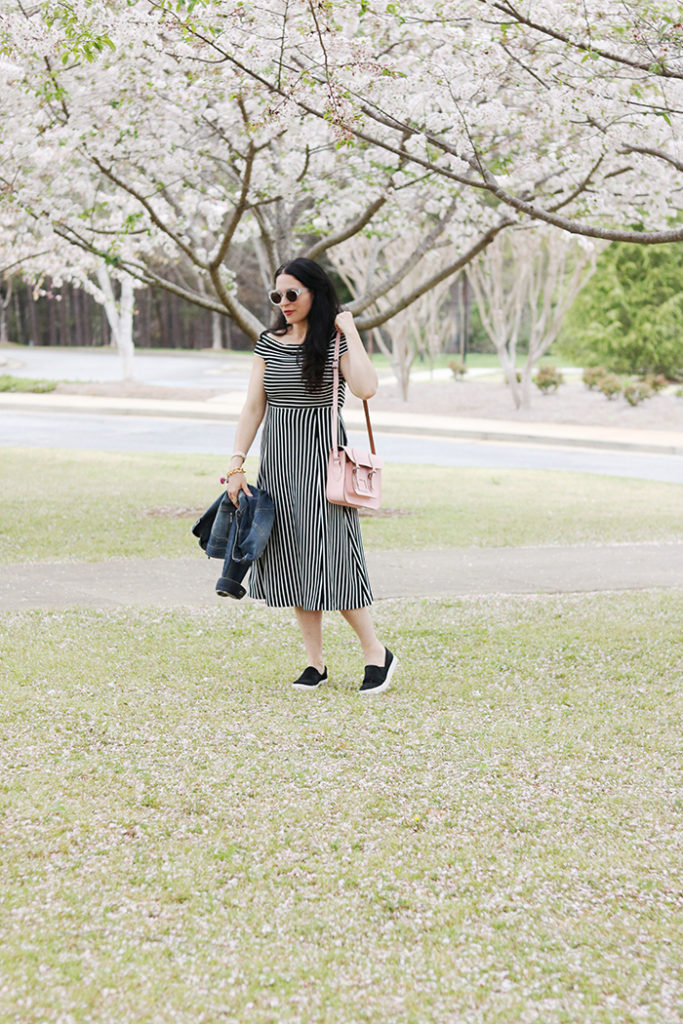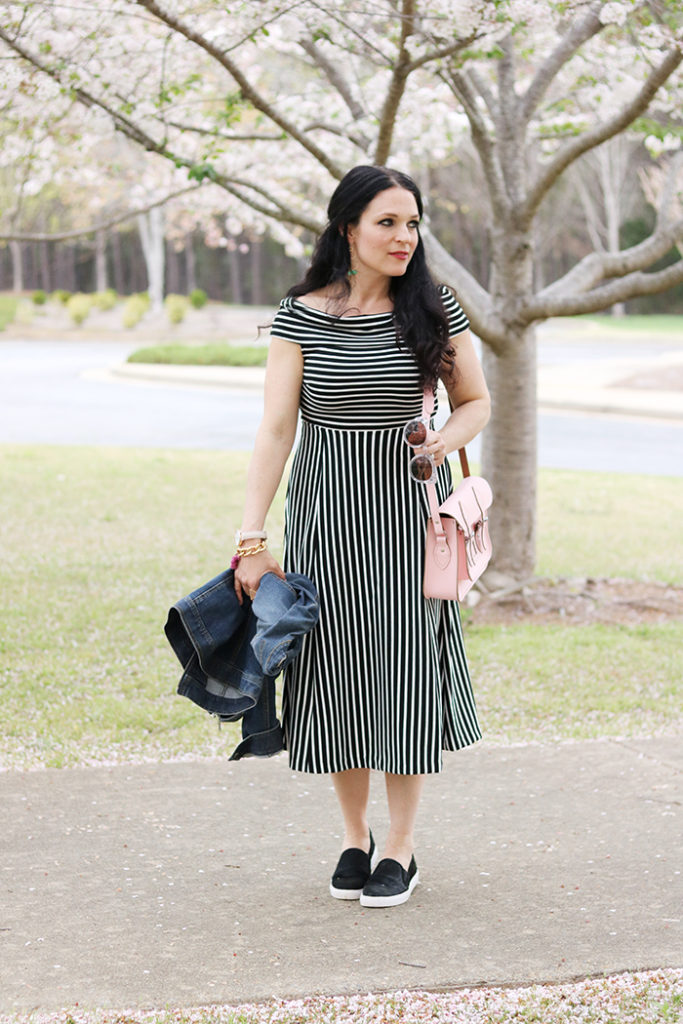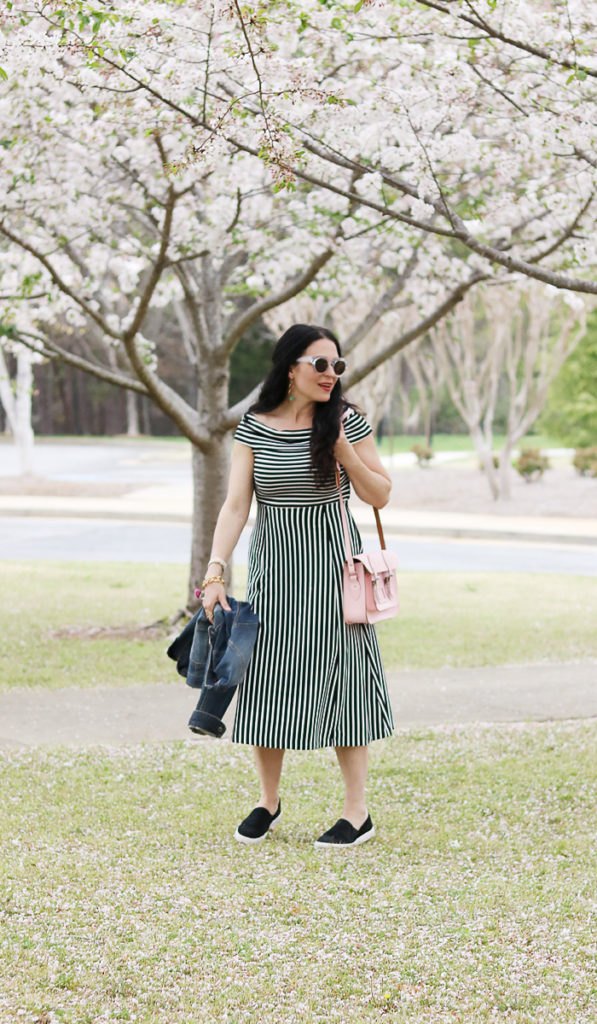 Wear a Dress with Sneakers
Dress season is here, and I am all about casual dresses when the weather starts to warm up. With all my mom duties and now having a puppy, sneakers have been my go-to foot item. I go on about three walks a day with Scout, our Labrador puppy, so it's actually tempting to wear my workout clothes all day. But I love to get ready for the day and with the weather warming up, I wear a dress with sneakers at least once a week. A feminine but tomboy stylish look. To wear a dress with sneakers as an everyday look, I'd say to still keep the dress somewhat casual. But really with fashion you can never go wrong! Wear a dress with sneakers to the park, farmer's market, or your child's field trip. Here are a few of my favourite casual dresses that I think would pair great with sneakers, like these Vessi Footwear sneakers. Have a great weekend!!
SHOP the POST: Wear a Dress with Sneakers
British Made Classic Satchel from The Leather Satchel Co c/o , Earrings , Bracelet

Casual Dresses to wear with Sneakers:
Sneakers to Wear with Dresses:
The post Wear a Dress with Sneakers appeared first on Darling Darleen | A Lifestyle Design Blog.