Favorite Shops for Beach Cover-Ups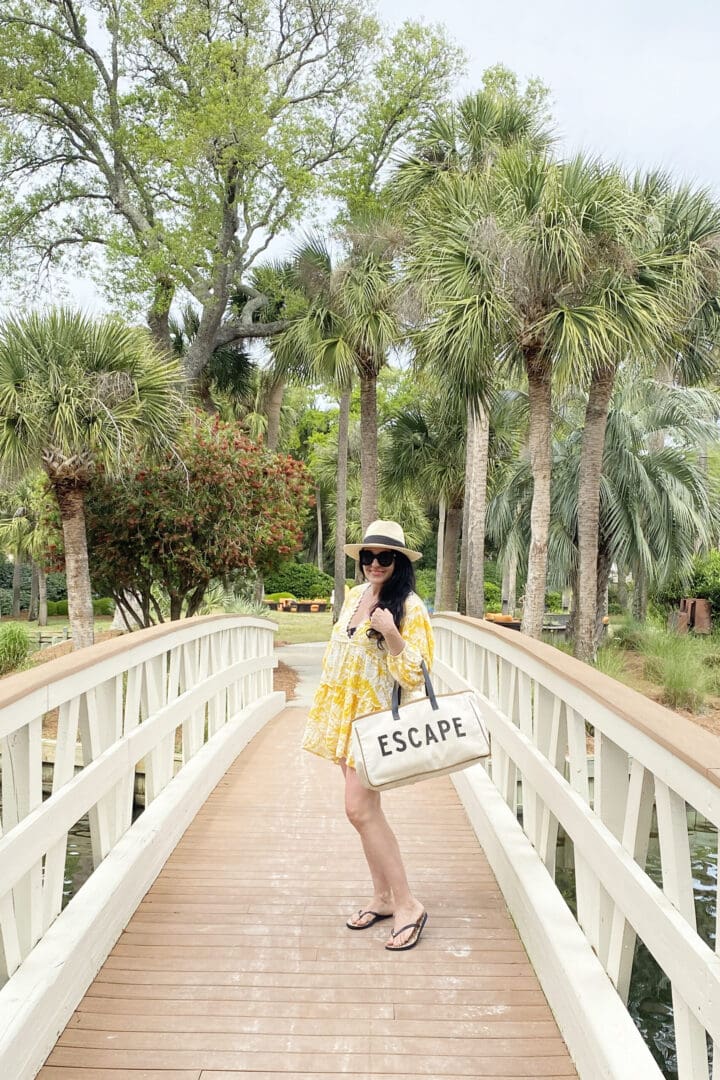 Yes we ESCAPEd to Hilton Head Island last week for our Spring Break. That's why it's been a little quiet over here. So nice for the break, and to be back to our old stomping ground. The weather was perfect, but with that eastern winds that brought a little chill. But the sun was out and the sand was warm. We always love having a good adventure on Hilton Head. We used to visit the island multiple times a year when we lived in Georgia. We haven't been back in five years, and you know what? My kids completely forgot all about Hilton Head! It kind of made my mama heart sad. Once we stopped by a few favorite shops, the memories started to flow and my kids started to say "oh yeah, now I remember this place." Well, whenever I go to the beach, I love to pack a lot of beach cover ups and dresses. Especially when you have that cool wind, it keeps you warm! But my favorite thing is how a beach cover up or dress can easily be thrown on and you can go from beach to nice restaurant or shop.
Here are some other Hilton Head posts to check out: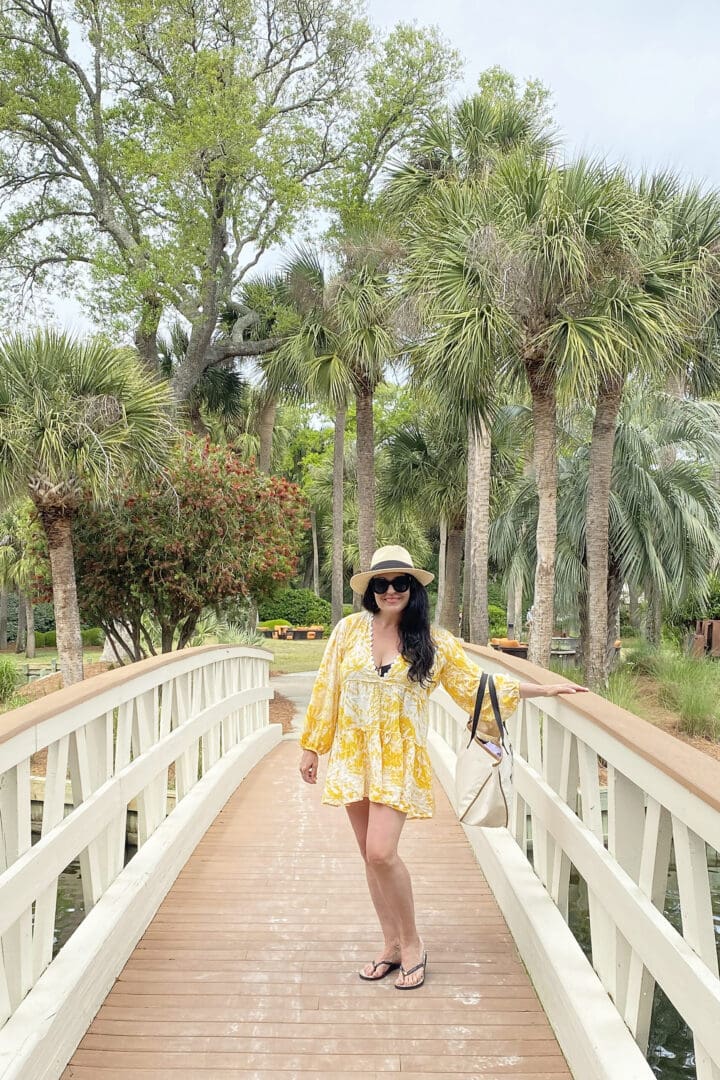 Here are a few of my favorite shops to scroll through to find beach cover ups:
Red Dress–they have a whole page of beach cover ups. Their prices are fairly reasonable and quality is good. They only thing is you have to order well in advance of your trip. Shipping does take a while.
J.Crew–one of my favorites of course! The quality and fit is always good. The price is not, though. But I always hit up their sale section first and then take advantage of any discounts or promotions they have going on. Another thing I like to do is shop at their factory store.
Amazon–fast delivery, good price…and you never know what you are really going to get! But hey! Free returns, so why not! If I need something quick before heading out of town, I'll check out Amazon. I have found a lot of great swimwear cover ups and a lot of other not so good items. But it's definitely a stop to check out. I also bought my Escape bag there too.
Shein–If you've got the delivery time, then Shein is great for cheap beach and swim cover ups. This is another site where you never know what you are going to get, but there are some great items on there. I also always size up because the clothes are small!
TJMax–The cover up in the photos I bought at Hilton Head's TJMax. It's always best to go into the store, but their website is becoming really good and I am finding a lot of items I like on their site.
The post Beach Cover-ups appeared first on Darling Darleen | A Lifestyle Design Blog.