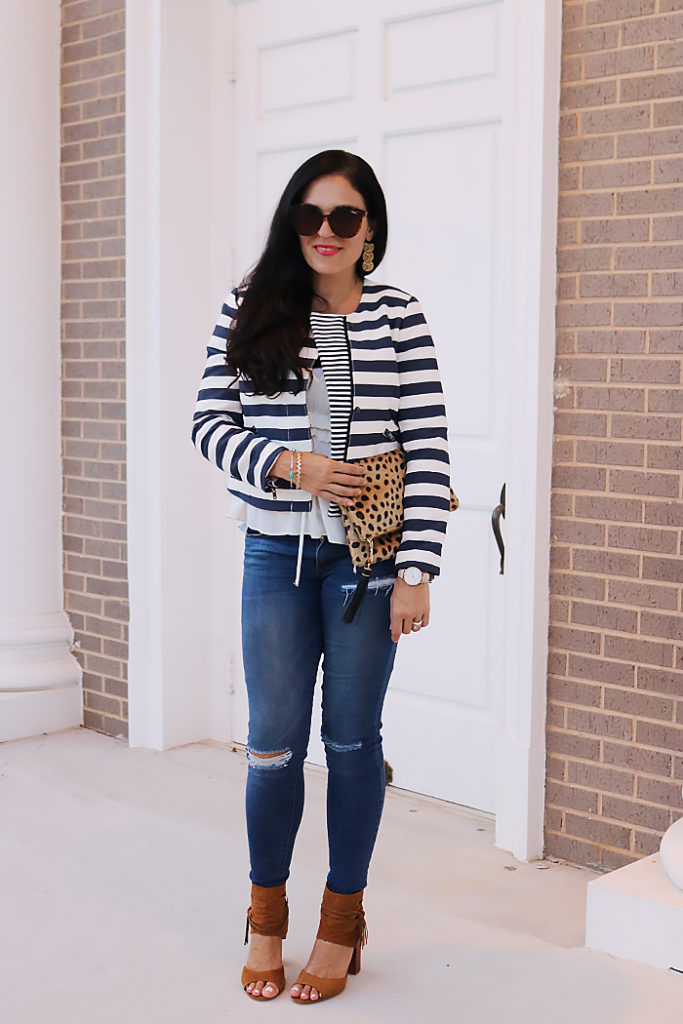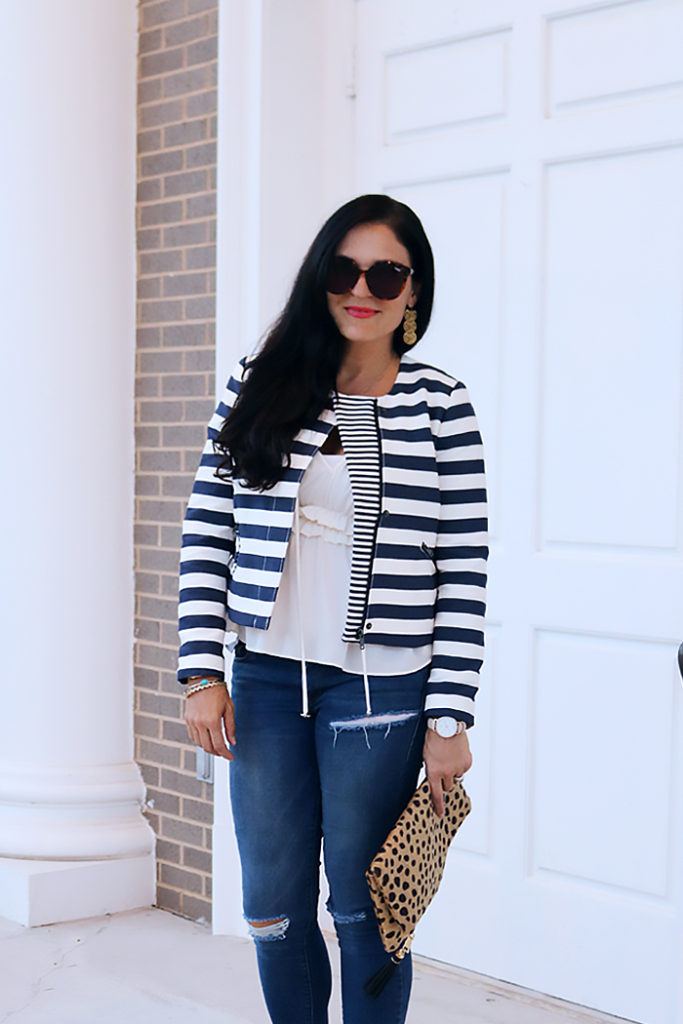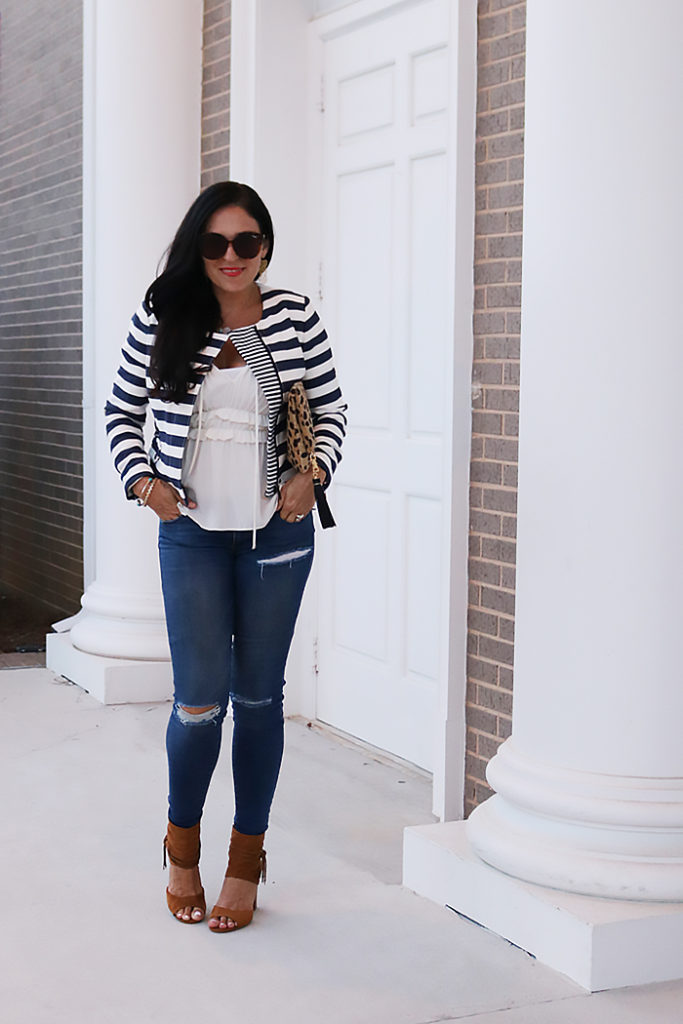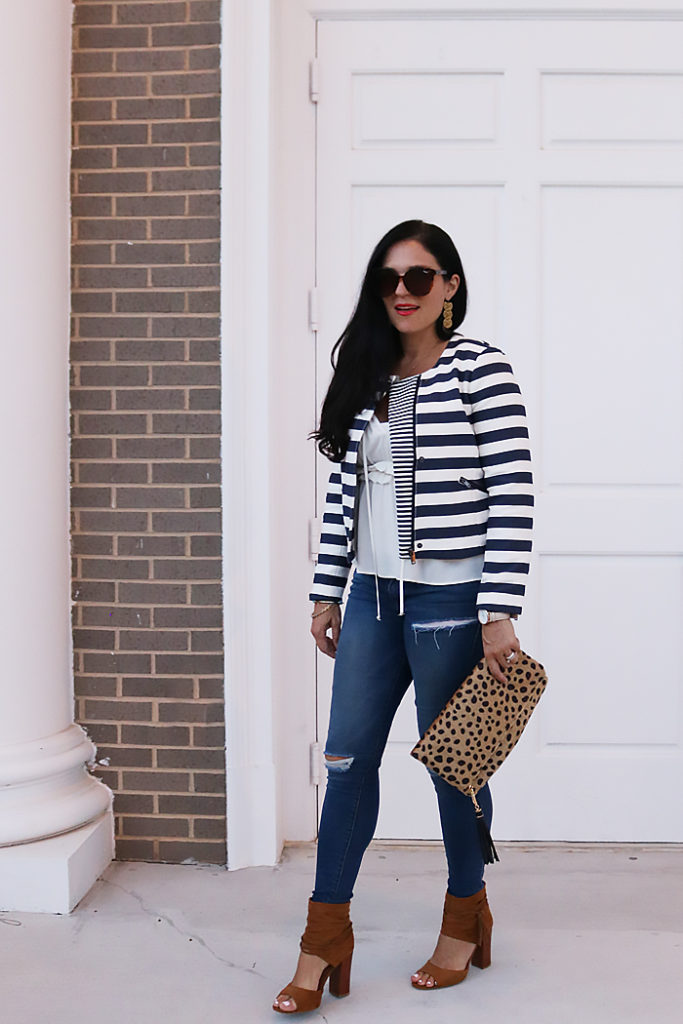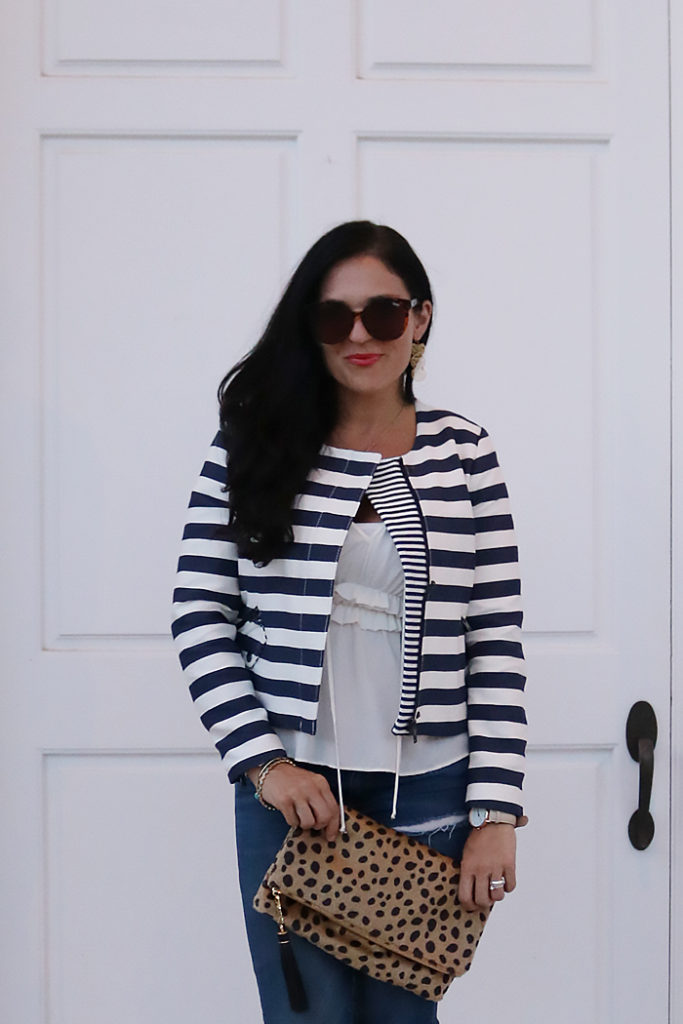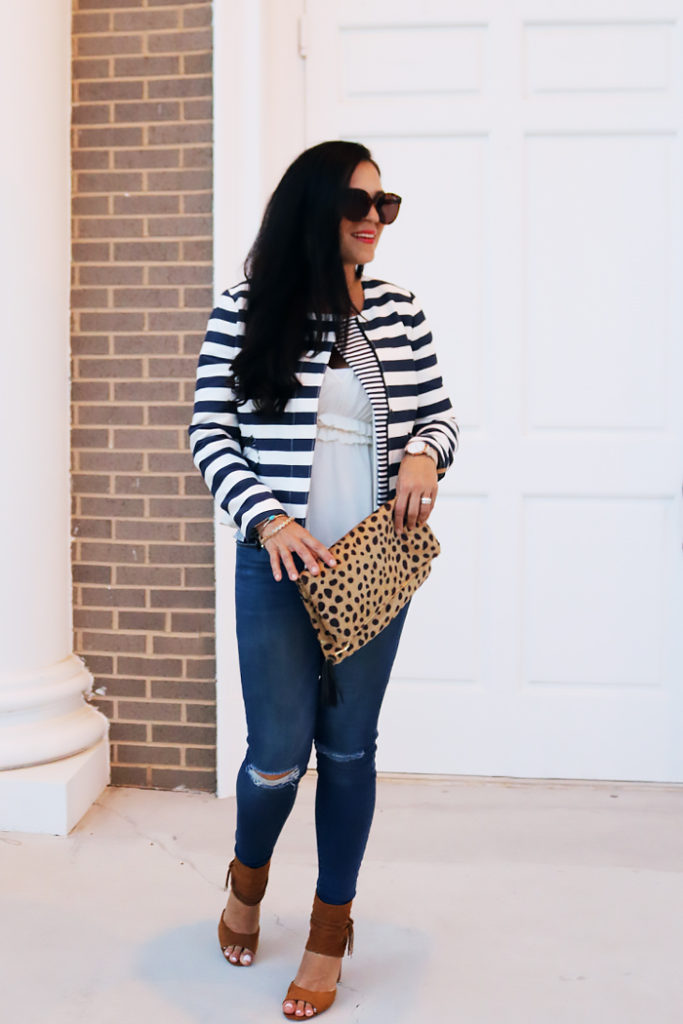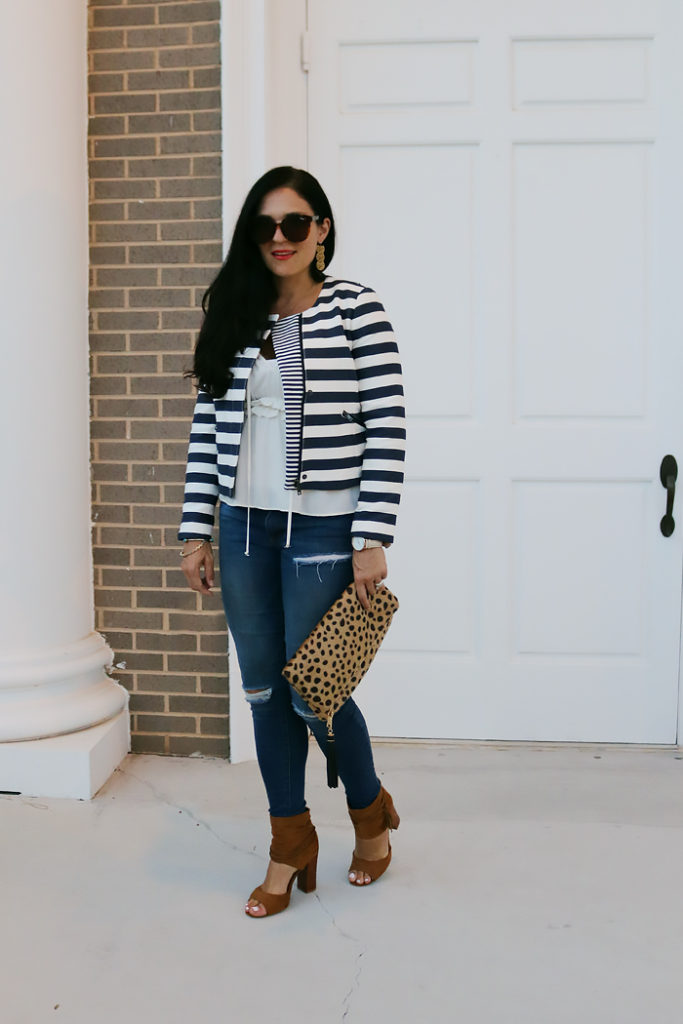 Stripes in Fall
If you are going to make me start wearing Fall clothes, it might as well have stripes in it.  Yeah, I not quite over the summer season.  It went way too fast, and I'm hold on to the last of the last.  So, I say stripes in fall is right up my alley.  Mixing it with another pattern is so OKAY in my book.  Try floral, leopard or another geometric pattern to make it a fun mix, but I say do keep it minimal so it's not too over the top.  This fun moto cropped striped jacket has zipped cuff and polyester so it's got a kind of denim feel to it.  I paired it with the leopard fold over purse that you can find in my shop (I also linked another version below).
Also, sign up for my newsletter!  I sent out my first newsletter last week (shocking!) and am planning to be more on top of it.  Inside the newsletter will be weekend deals, ramblings, giveaways and insider secrets.  So, if you are another blogger, mother, professional, stalker…whatever!  Sign up to get all the good juicy stuff.  I promise not to clog your email.  Hope you have a wonderful weekend!
SHOP this POST:
The post Stripes in Fall appeared first on Darling Darleen | A Lifestyle Design Blog.