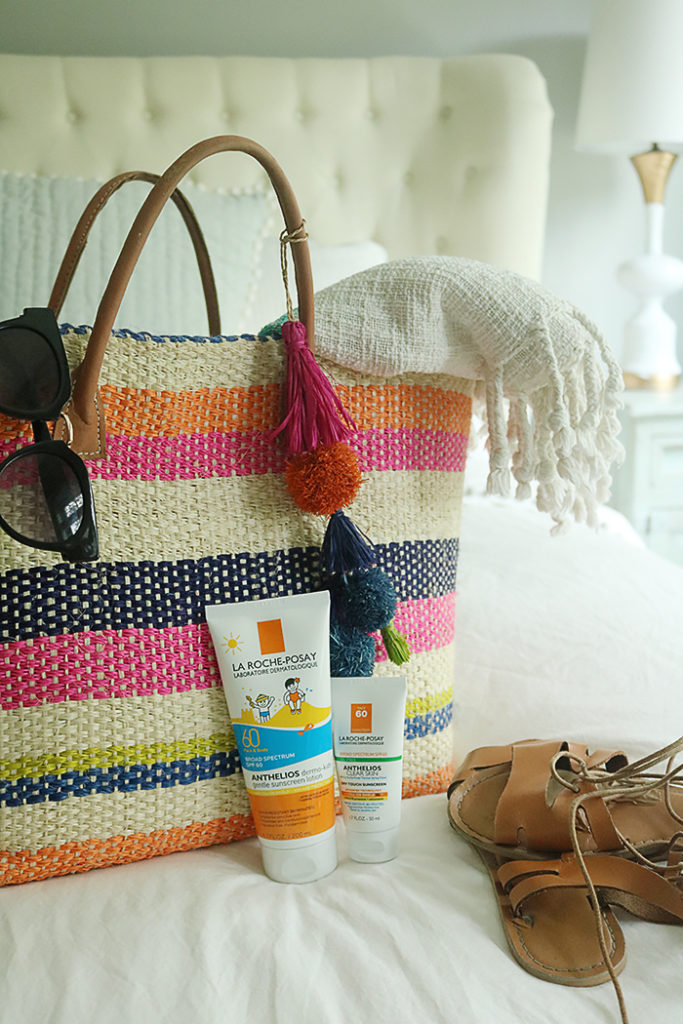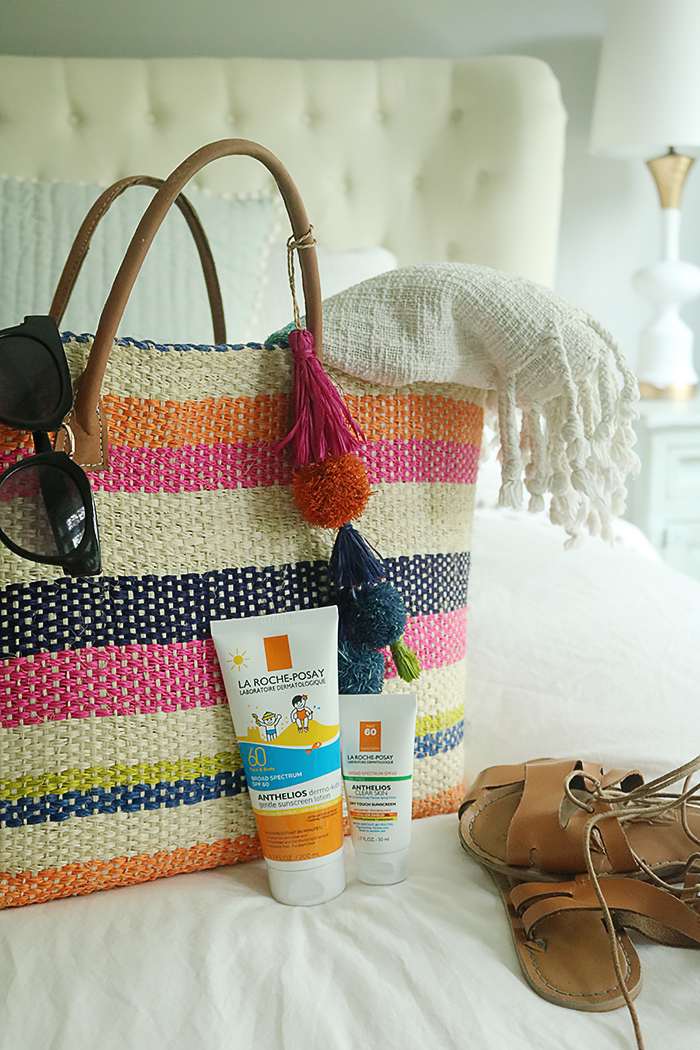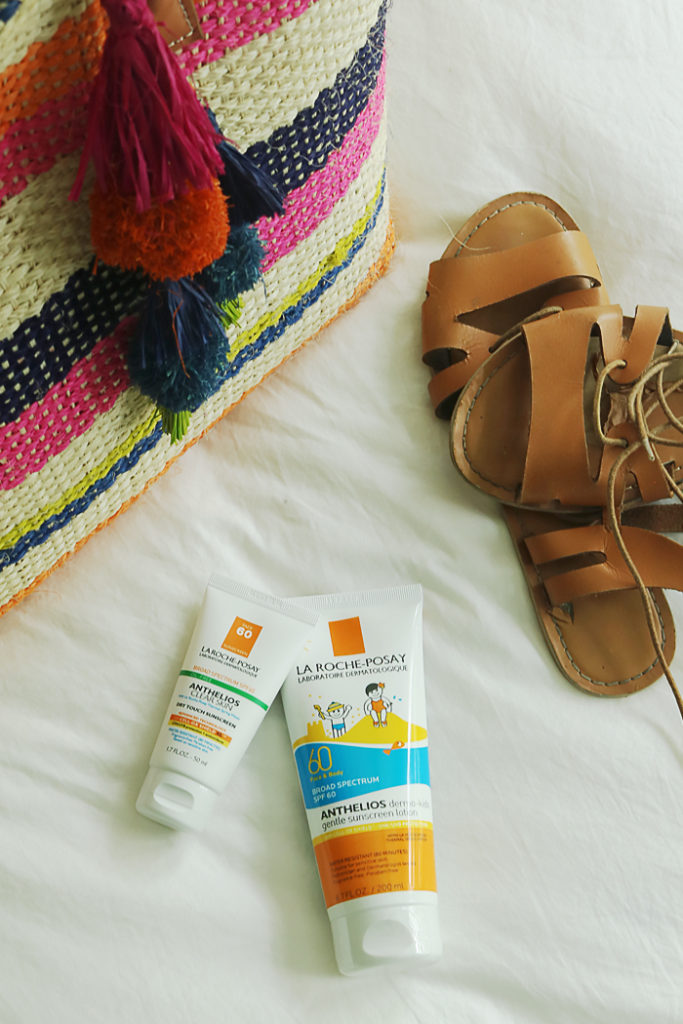 Skincare During the Summer Months
Proper skin care during the summer months will help to prevent sun damage, uneven skin color and aging. Hydrate your skin this summer so you have that summer glow and less stress to your skin. An alternative way you could achieve radiant skin might be through clinical treatments at clinics such as the laser clinic north york. However, skin care has been on my mind lately because I got so burnt in Mexico, and it took quite some time for my skin to heal. So, this summer I want to be extra cautious when exposed to the sun, especially my face. I've been starting to get in a daily routine now so my skincare during the summer months is second nature, and I'm adding to it all the time, a friend of mine even suggested using liposome which she said could help with aging. Every summer I get older and older so anti-aging remedies are on my mind. With this in mind, you might be interested to learn about the relationship between CBD and aging. CBD products are usually seen as giving relaxing health benefits, but they can also have superb anti-aging qualities too. It comes as no surprise to find that CBD products are making a name for themselves in the skincare industry. With the use of CBD oil having a number of health benefits (acne, inflammation, anxiety, depression), it is understandable that people want to find out more about this natural product. Click here to read more, especially if there is possible consideration to incorporate CBD products into your skincare routine. Having a good skin care routine is important, but it is so especially during the summer.
Skincare During the Summer Months
Find a daily face and body sunscreen like La Roche-Posay's Anthelios Clear Skin dry touch sunscreen. Protecting your face daily is so important and will prevent wrinkle and early aging. The Anthelios sunscreen has an SPF of 60, water-resistant. It's a dry-touch sunscreen so it's fast absorbing and doesn't cause breakouts or leave your face feeling oily or greasy. The Anthelios Dermo-kids sunscreen is also great for children. It's sensitive so no summer sunscreen rash you'll have to deal with. And it's easy to apply. I keep these in my Hat Attack beach bag all summer long so they are always ready to be used.
Dry body brushing every morning or every other morning before you take a shower. I did a huge post on dry brushing and after my recent sunburn I've been getting back into the habit to keep the blood circulating and the dead skin off. If you don't know about dry brushing read up on it in my post.
Hydrate, hydrate, hydrate! Especially when you have been in the sun all day. Staying hydrate will keep your skin from drying out…literally. Add a lemon to your water to keep you metabolism going and to hydrate! Here are a few favorite summer time healthy lemonade recipes to get you started.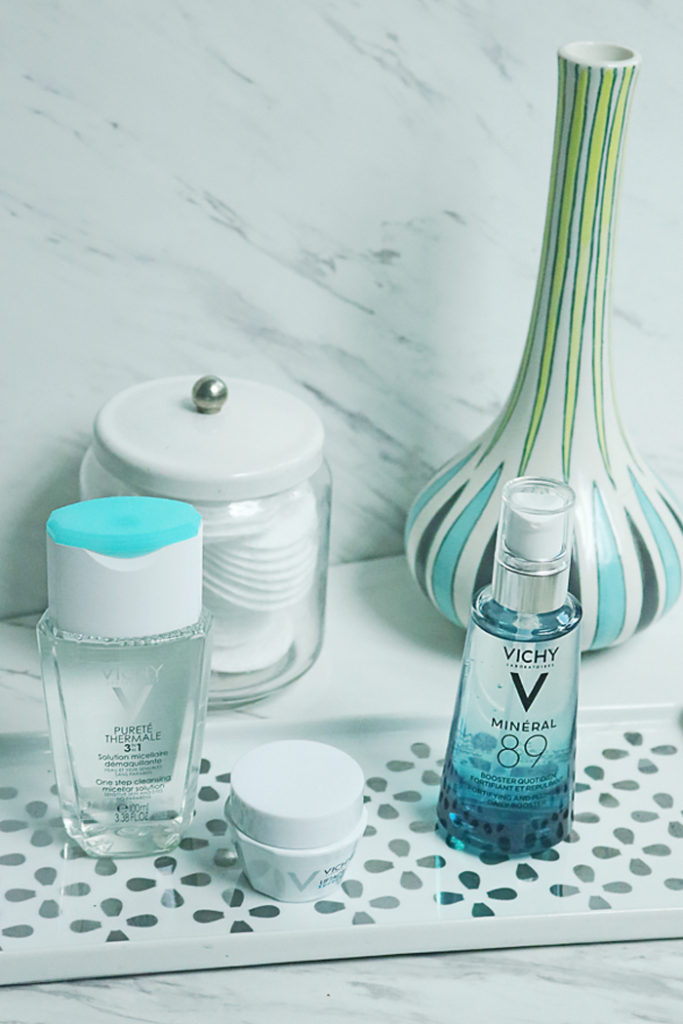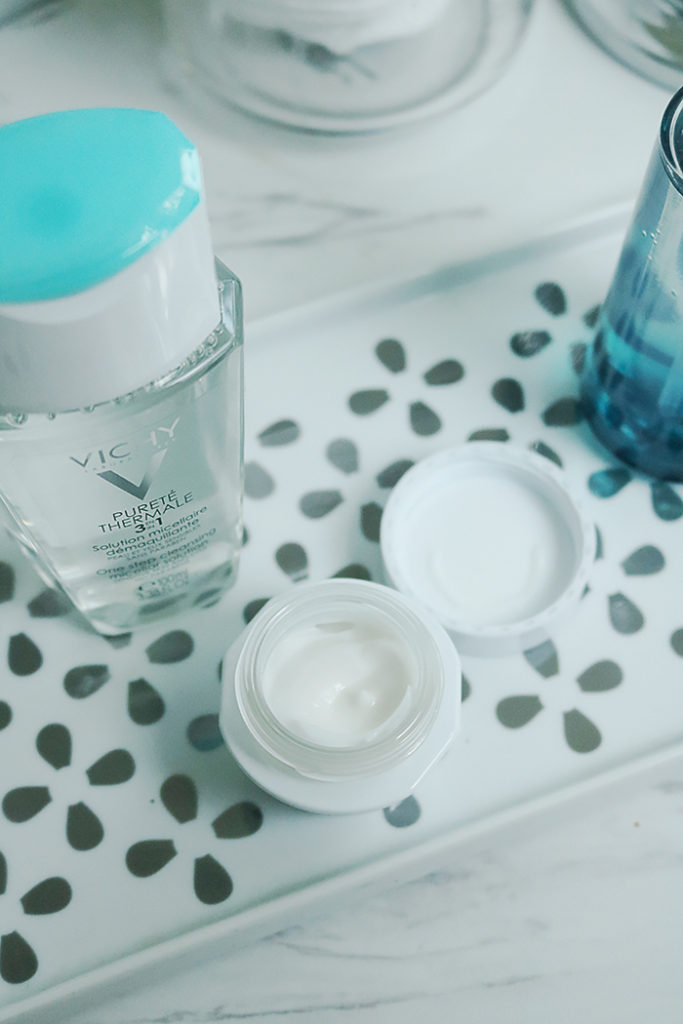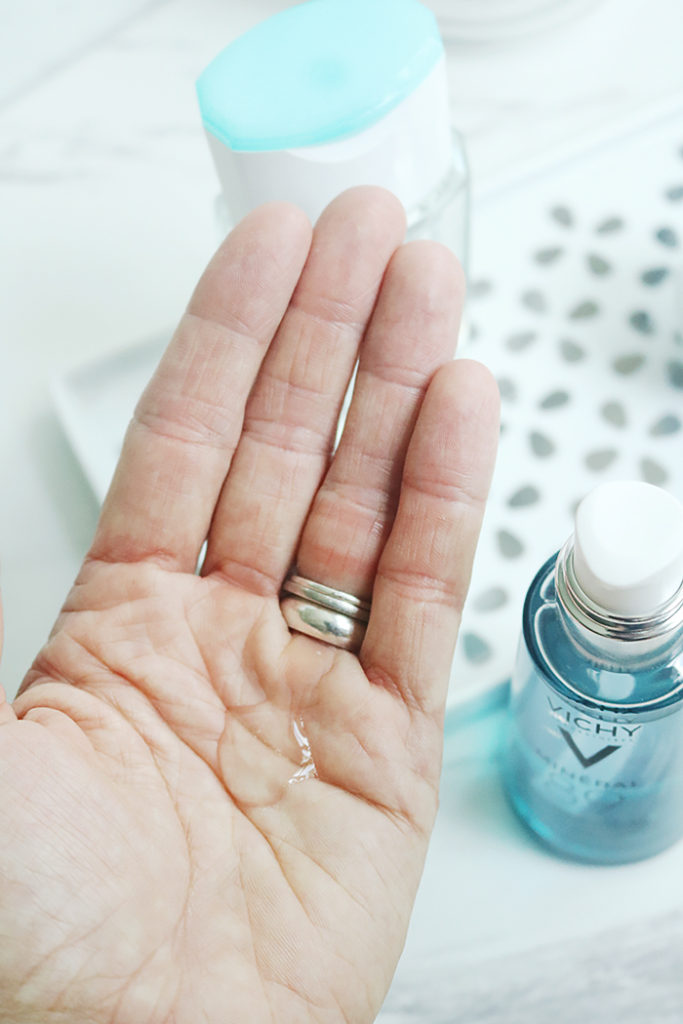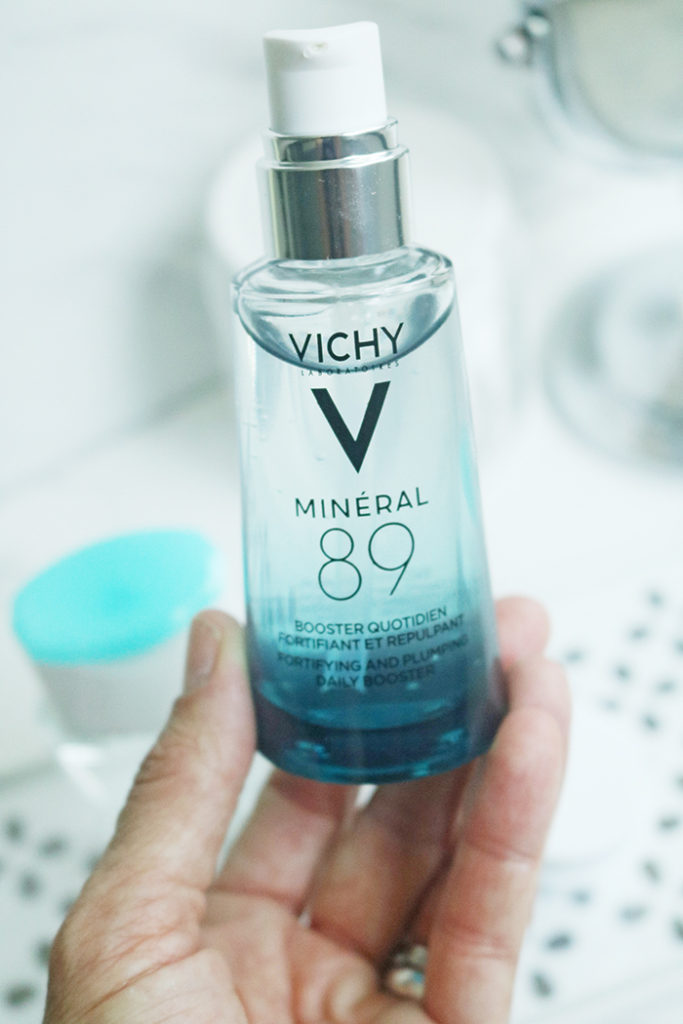 4. Use a cleansing solution every night. The Vichy Laboratoires' Purete Thermale 3-in-1 Micellar Water purifies skin, removes make-up and soothes irritation in one simple step. Summertime always brings so much more hostile exposure to the skin, make sure to remove impurities and leave you skin feeling hydrated and smooth with a cleansing solution.
5. Apply a skin booster cream every morning similar to Vichy Laboratoires Mineral 89 . This face moisturizer is not your typical kind but much better. It is packed with 15 minerals to healthy looking skin. It's pure and clean–no paraben, fragrance or oil silicones–completely transparent. It also helps to shield against visible aging. After using a skin booster cream then apply your face sunscreen.
6. Use an anti-aging cream. I wish I started using one much earlier in my life, but recently I have made it a priority to use an anti-aging cream to help smooth fine lines and wrinkles. The sun is the harshest to our face and will dry our skin out like a raisin. Counterattack with a daily anti-aging cream like Vichy Liftactiv Anti-Wrinkle and Facial Moisturizer and drinking your daily water.
7. Last but not least–wear a hat! Don't leave the house without one. Wearing a hat will do the most protection. There are so many fashionable hats and a great summertime accessory. Not only will it protect your face but also your eyes. I also keep a hat at all times in my beach bag.
hat attack hat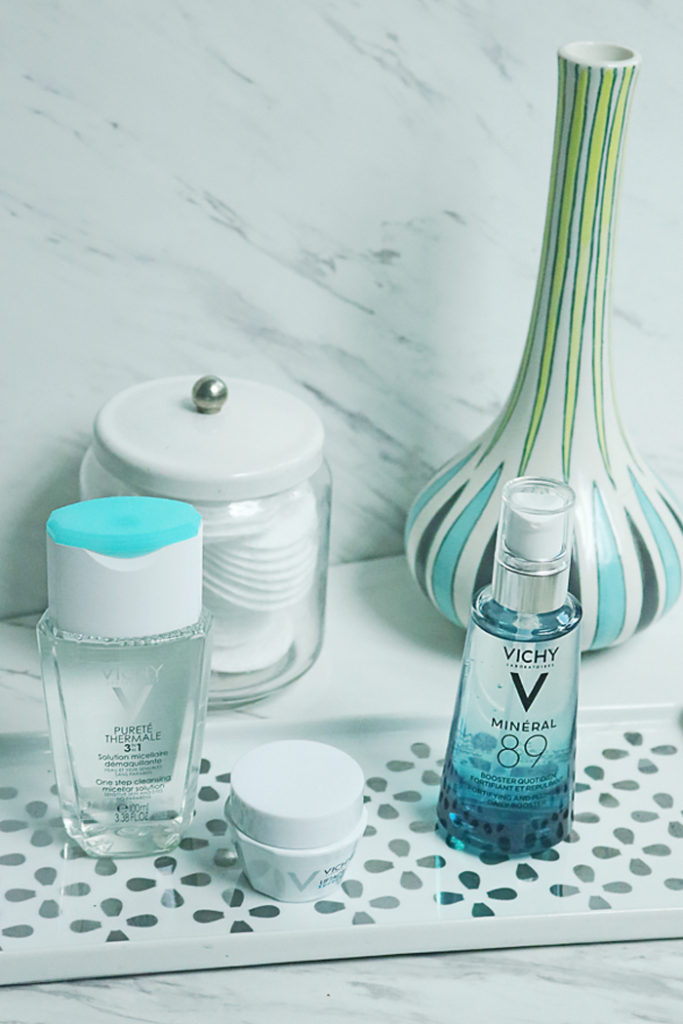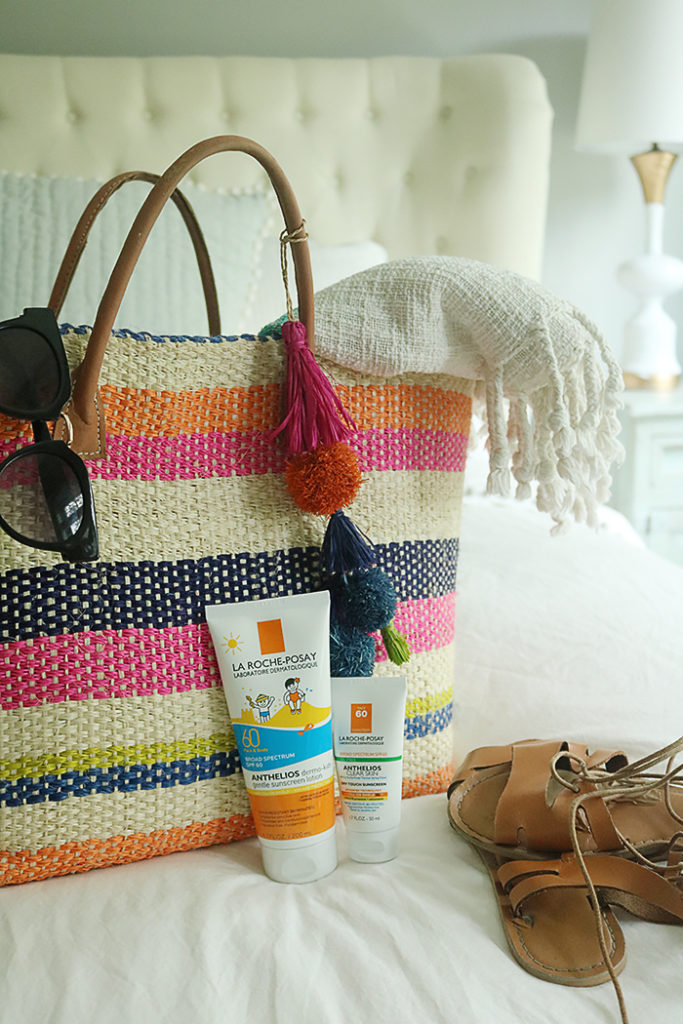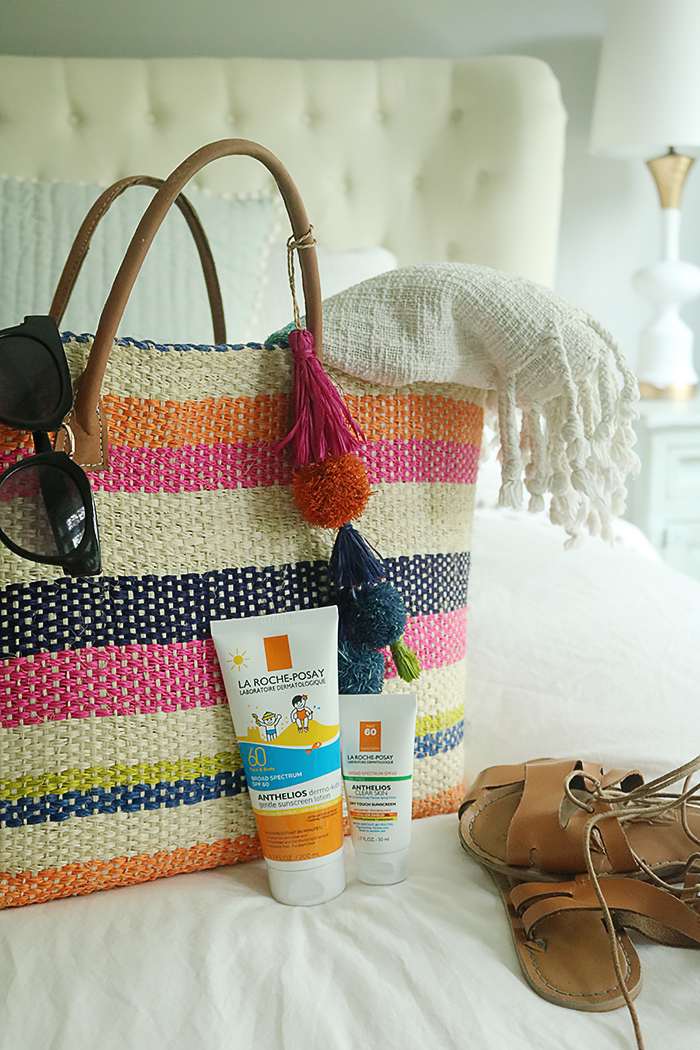 Thank you Amazon Fashion for sponsoring this post! If you'd like to enjoy your own daily skin care regimen for the summer months, order your Vichy Box or La Roche Posay Anthelios Mox Box today. They are available for you to enjoy!

The post Skincare During the Summer Months appeared first on Darling Darleen | A Lifestyle Design Blog.