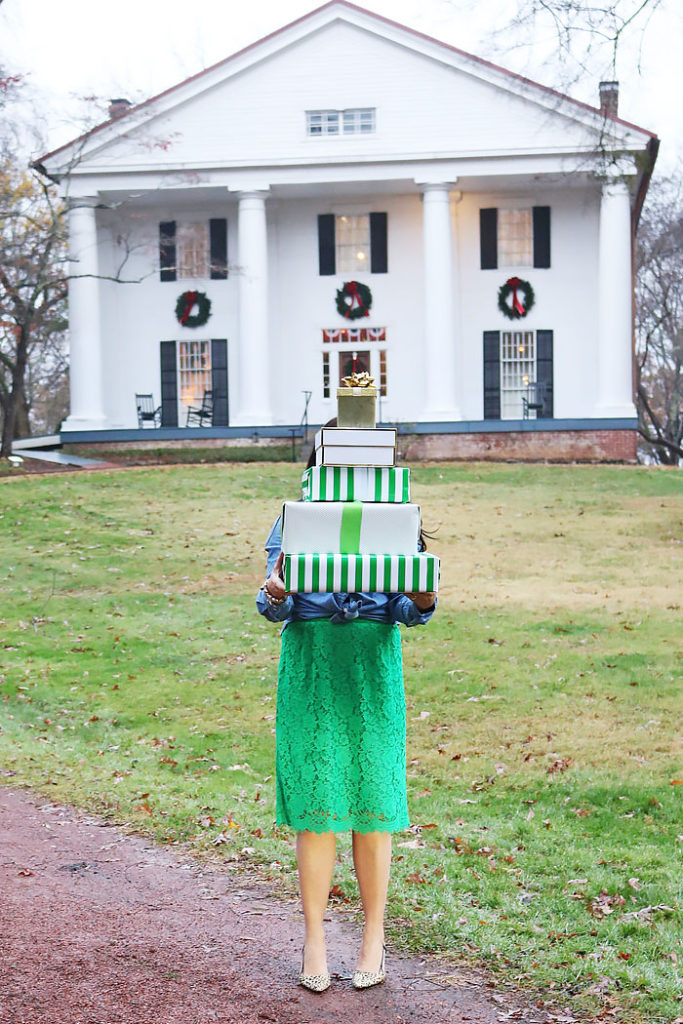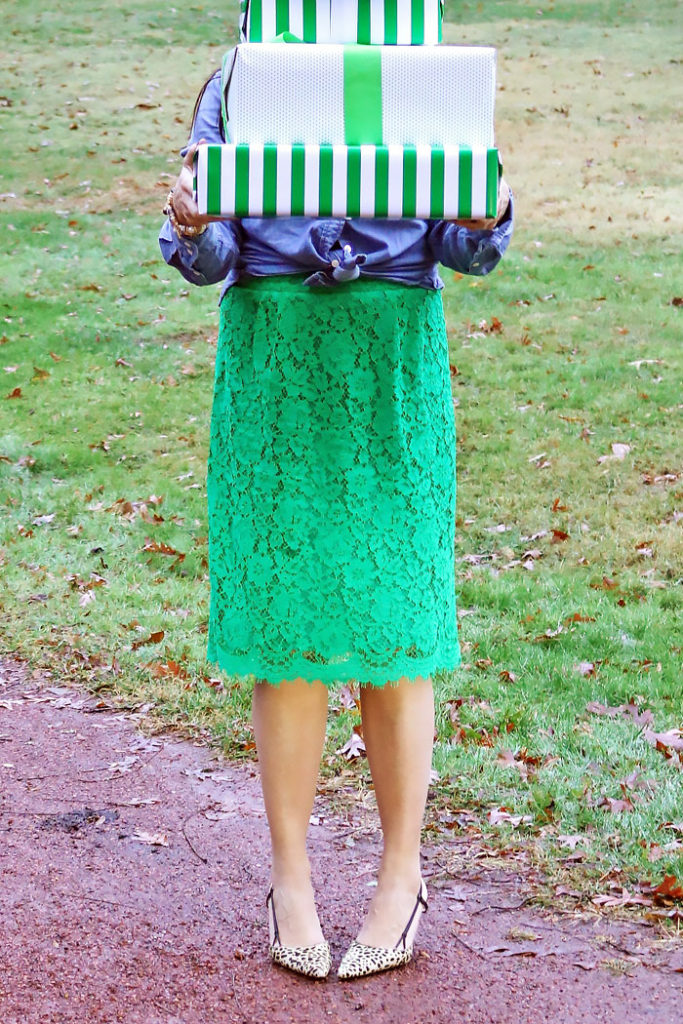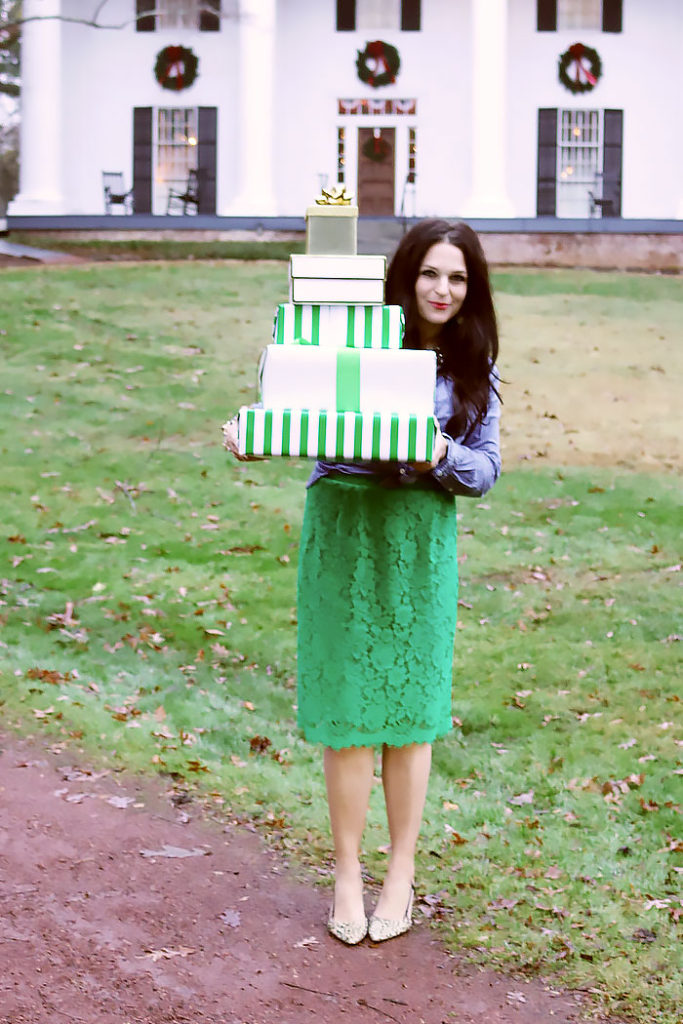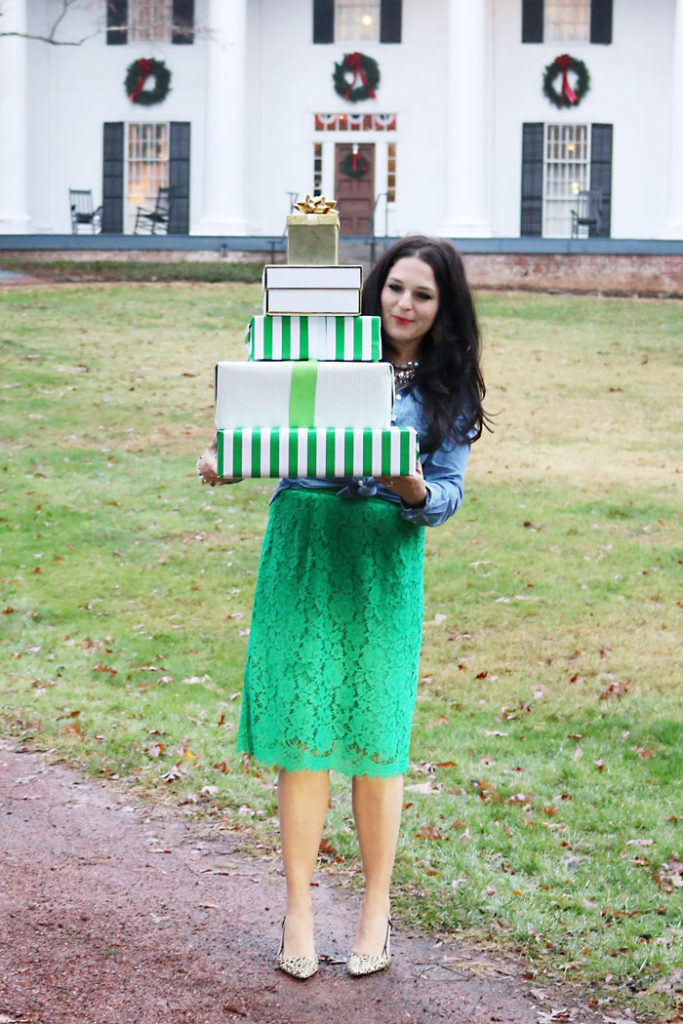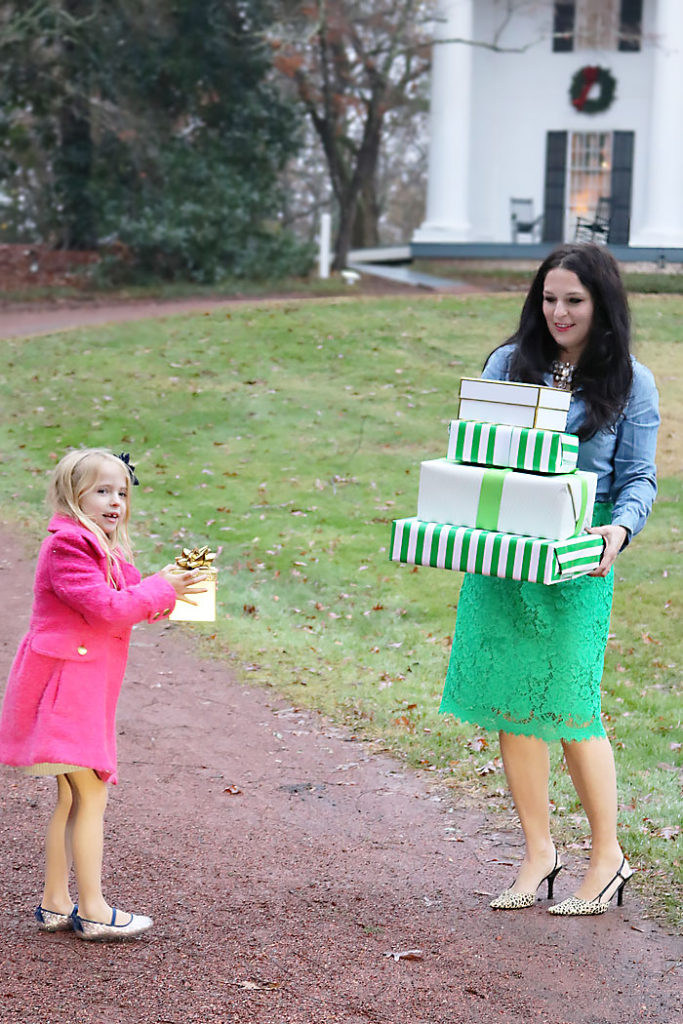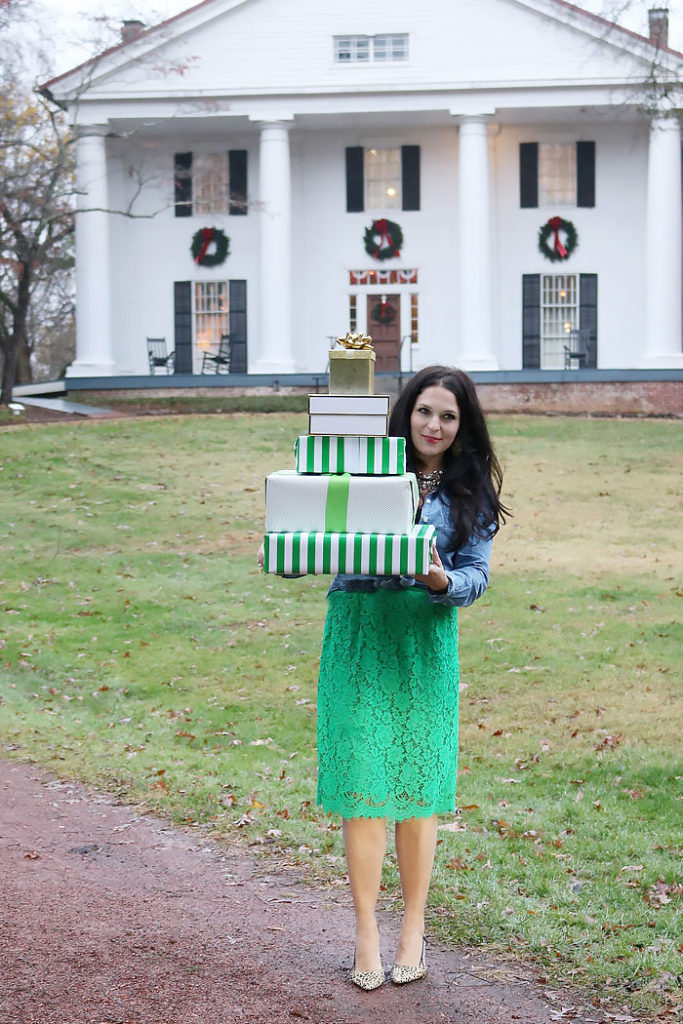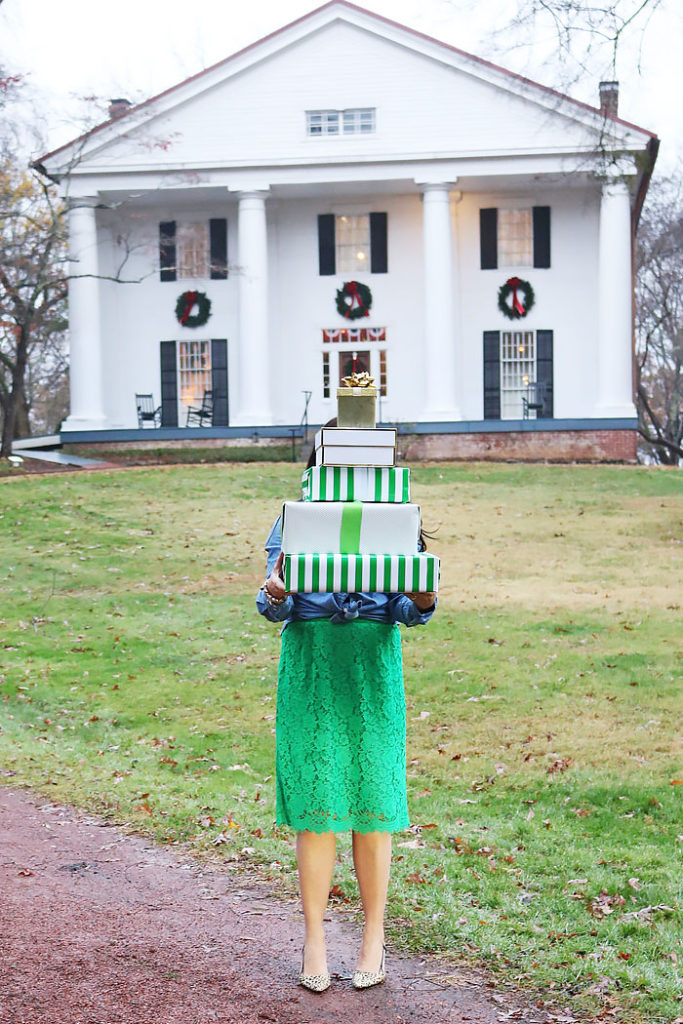 Holiday Party Gifting Ideas
'Tis the season for Holiday Parties! Seriously, it's party time. I've been to already three holiday parties, and it's only December 7th…and there is more to come! Holiday parties come in many different forms and fashion–office party, dinner party, secret santa gift exchange party, cookie exchange party, cocktail party, white elephant, ugly sweater, school party, church party…you name it! And with these various holiday parties comes many different expectations and etiquette. I've been making use of gift lists to help get through the season, and I wanted to cover tips on holiday party gifting ideas along with holiday outfits for a holiday party held in a home.
SHOP the POST:


When you attend a holiday party, outfit ideas can be tricky especially when you get the notice that the holiday party attire is business casual. If it's a work party, you don't want to dress like you would any other day at the office. But you also don't want to dress like you are going to the prom. The thing I try to remember for business casual is to wear one thing that is fancy and then size it down with one thing that is casual. So, wear
sequin skirt
with a slouchy sweater. I love the look of
sequins pants
with a blouse and
blazer
to keep it fun and professional.
Leather pants
with a
blouse
and
booties
is business casual and holiday party perfect. A pencil skirt with a
button-up collar shirt
and sling-back heels and finished off with a
leather bomber jacket
is the perfect business casual outfit with a fun twist. Whatever YOU go with, make sure you feel comfortable and happy with your choice, I know a few of my business collegues have looked at
this website
for their outfits, so check out as much as you can! Here are a few of my top holiday party outfit ideas:

Holiday parties are a perfect time to bring a hostess gift. It's a wonderful way to thank them for their hospitality and for opening up their home. It doesn't need to be expensive or elaborate. Of course, personalizing the gift makes it extra special. Gift ideas are a scented candle, flowers in a vase, wine or champagne (if they drink), a potted plant, chocolates
, specialty food items, fancy nuts, items for the house, guest soaps and lotions, or a picture frame. If you are going to a large formal holiday party and you don't know the hostess, gifts are usually not expected. Here are some of my holiday party gifting ideas picks. These are all under $100:

The post Holiday Party Gifting Ideas appeared first on Darling Darleen | A Lifestyle Design Blog.