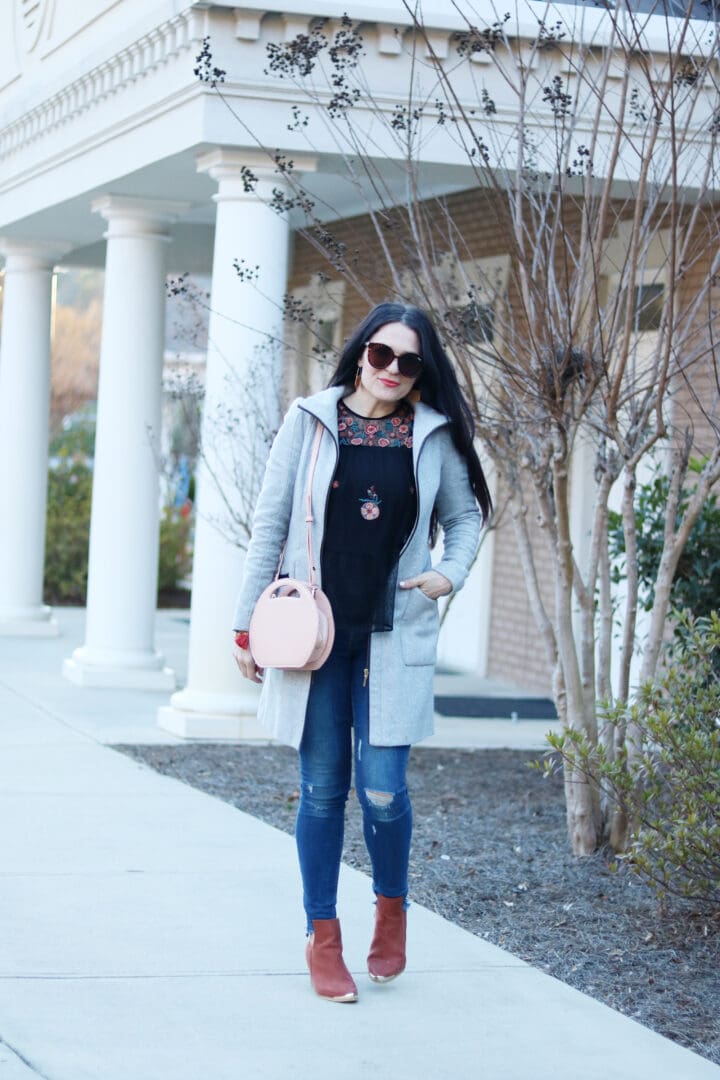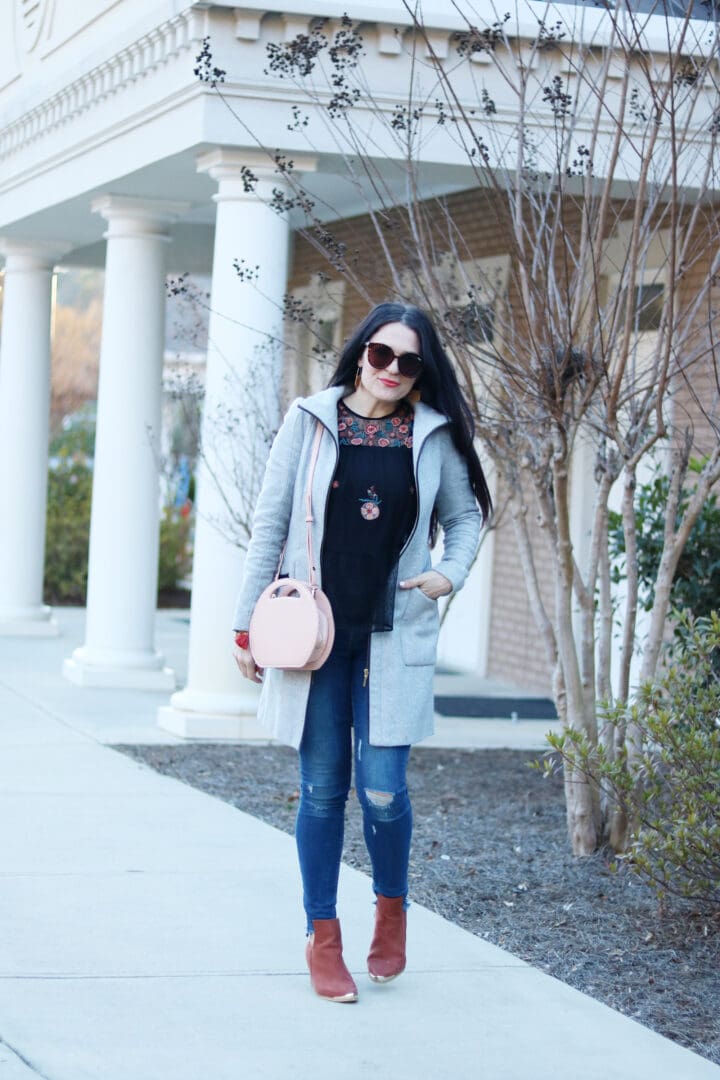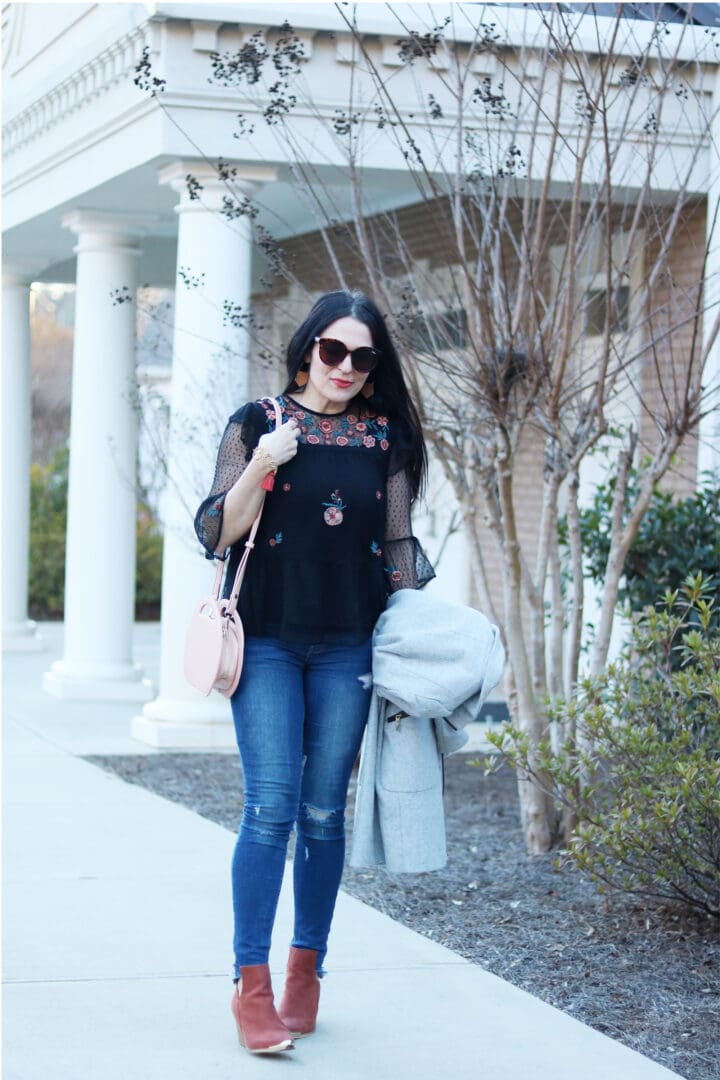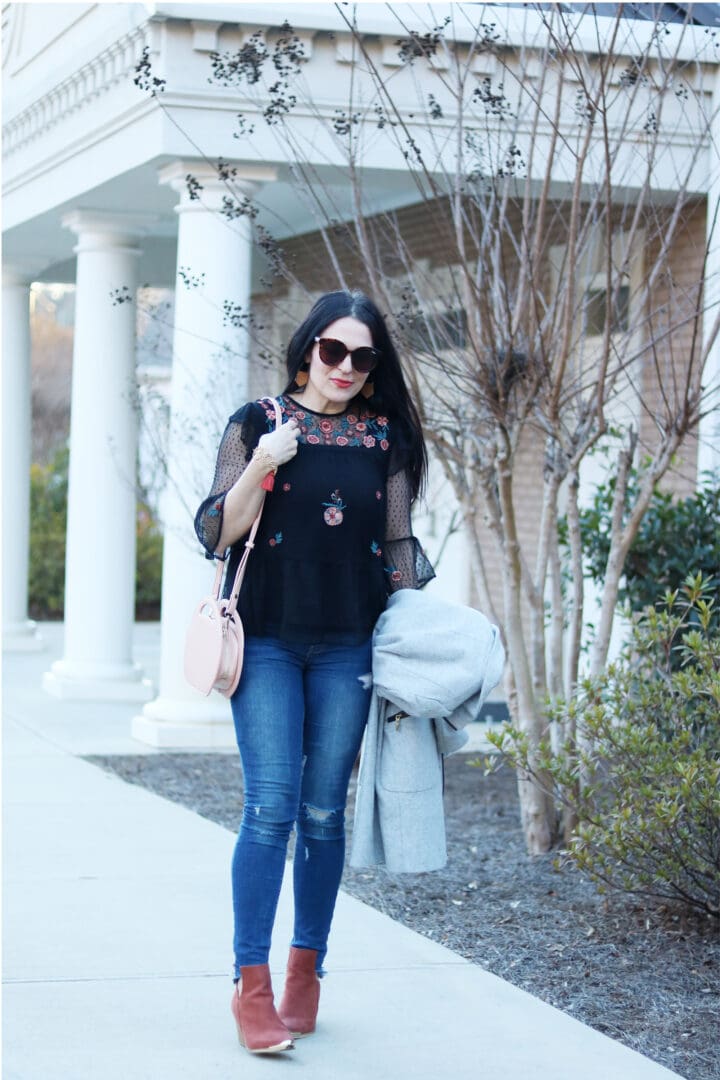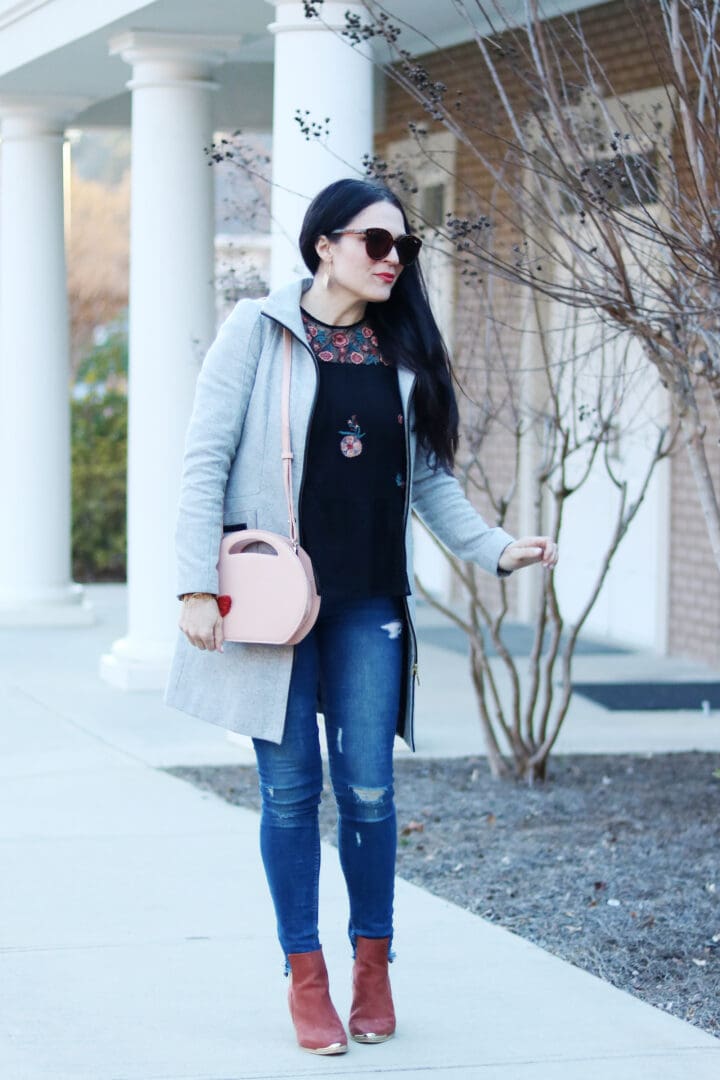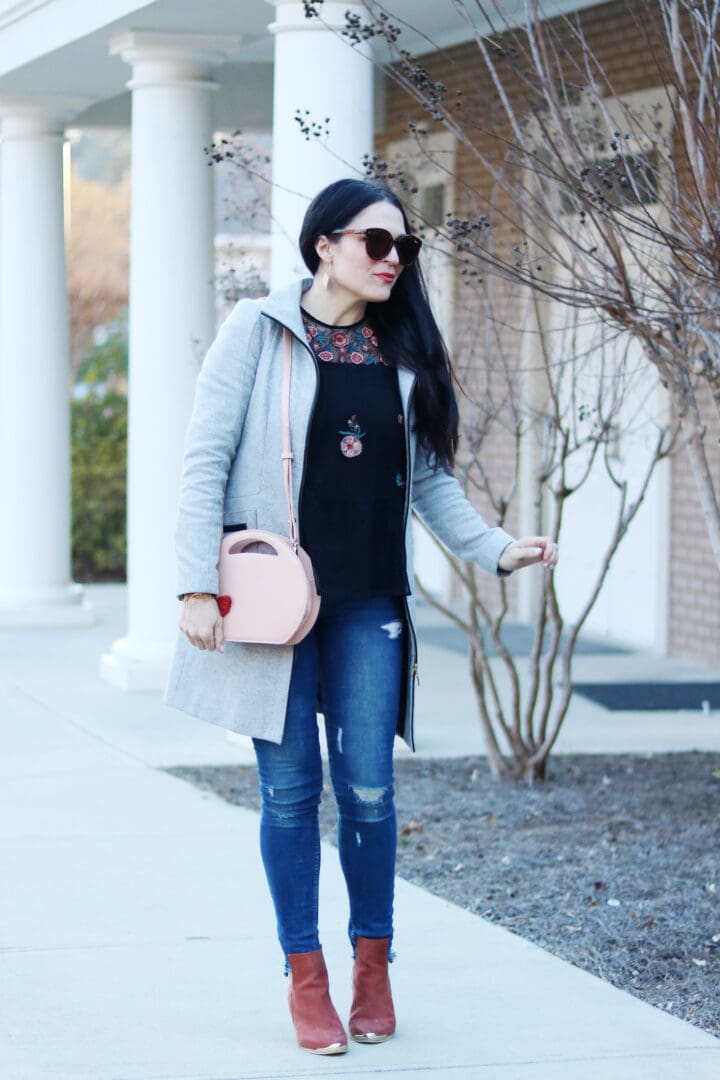 Embroidered Blouse 
Happy March 1st!  We are alll..most to spring! Although it is feeling more like winter around here with cold gusts of wind and lots of rain.  So to start off this month, I thought I'd do a quick fashion post sharing some of my favorite Embroidered Blouses, which many of them are on sale.  I have picked up a few embroidered blouses this winter and love the boho chic style and have easily you can wear them into spring.  There are so many cute styles, and the embroidered look adds simple details to a basic blouse.  But what I really love is all the other elements of the blouse like mesh top or ruffled sleeves or puffy sleeves, sequins or elastic ruffled cuffs.  A lot of details but yet it still goes together so well!
I wore my embroidered blouse with a light long gray wool jacket, which is warm but not too heavy and perfect for this cool temperature.
SHOP the POST:

Here are a few other embroidered blouses that I have heart eyes all over.  They are so cute for spring.  Wear with a casual bottom like jeans or simple skirt.

The post Embroidered Blouse appeared first on Darling Darleen | A Lifestyle Design Blog.