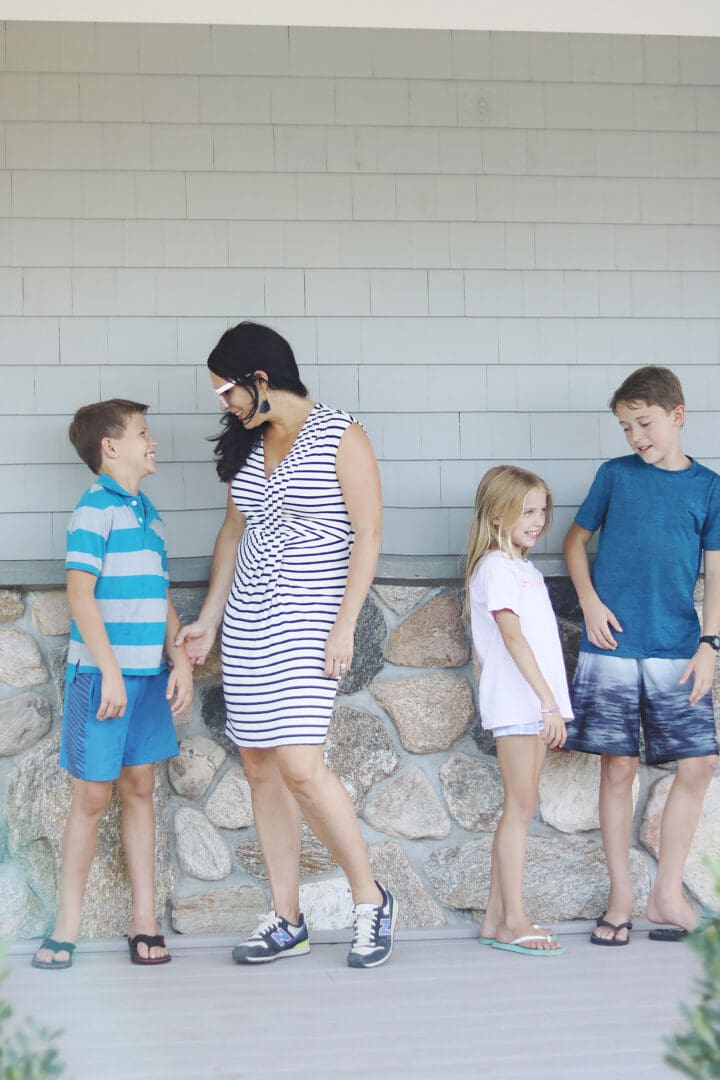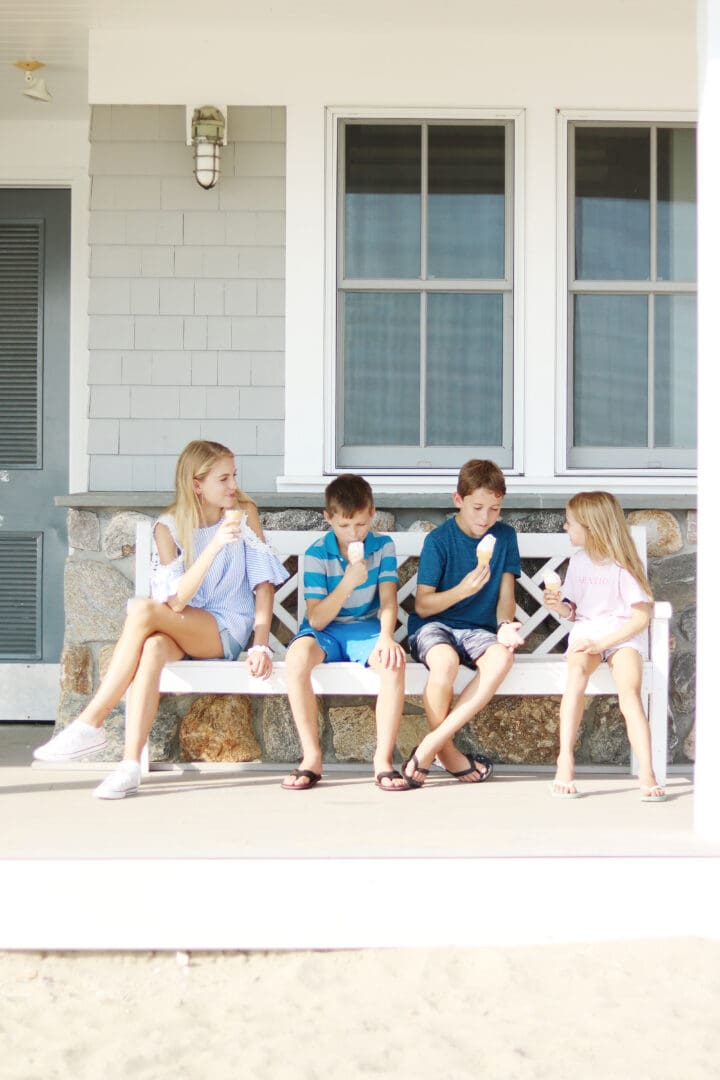 Back to School Ideas for Tween Girls and Boys
We are in the final week of summer, and the last summer ice cream days. Yes, it's been the longest summer EVER–lasting a full three months instead the usually six weeks! We have been so busy with travel and our move that it has flown by…but also has dragged on and on. I've been wondering when school was going to come. SO, this past week we've been school shopping and getting ready for the big back to school day. I've purchased everything they could possibly need for Physical Education at the Gear Up Sports website. My kids are so nervous about being the new kids on the block, and I am the worried mama praying that they will fit in and find a good set of friends. With all this school shopping, my two oldest have been so opinionated on what they want and don't want this time around. They have definitely become more aware of their peers and what is cool and what is so not cool. So, these back to school ideas for tween girls and boys actually are the opinions of my daughter going into high school and son going into seventh grade. I'd say they are definitely in the thicket of tween/teen years! Oh boy! Here is our list of back to school ideas for tween girls and boys: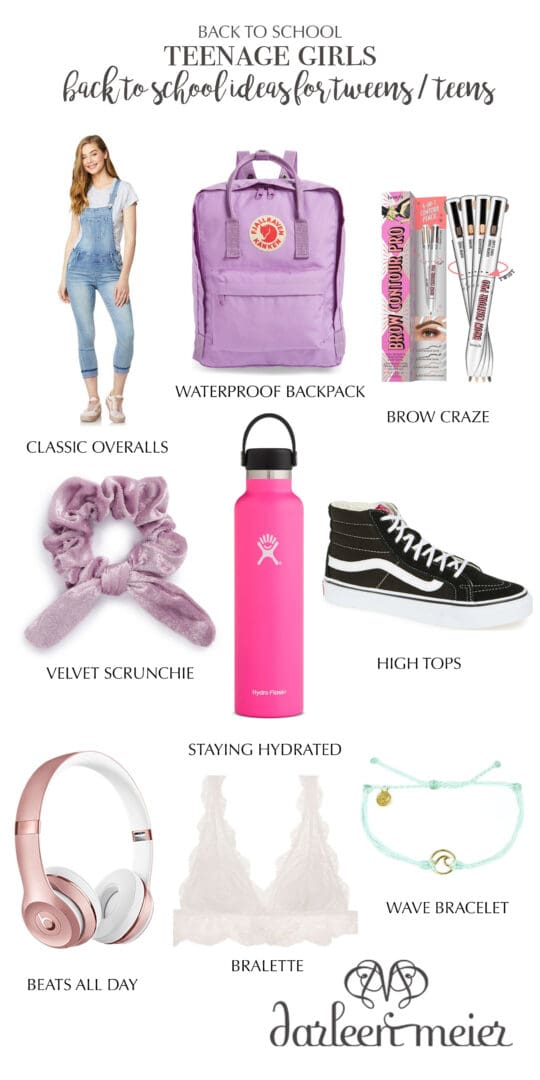 1. Every girl needs a pair of denim overalls
2. The popular backpack every teen girl needs
3. The brow craze is strong…even among teen girls
4. Velvet scrunchies are so 80's and so in style
5. Stay hydrated in a cool Hydro Flax
6. High tops are so in especially if they are Vans
7. Headphones to listen too the top hits of today
8. Lacey bralette to wear under slouchy t-shirts
9. All the girls are wearing wave jewelry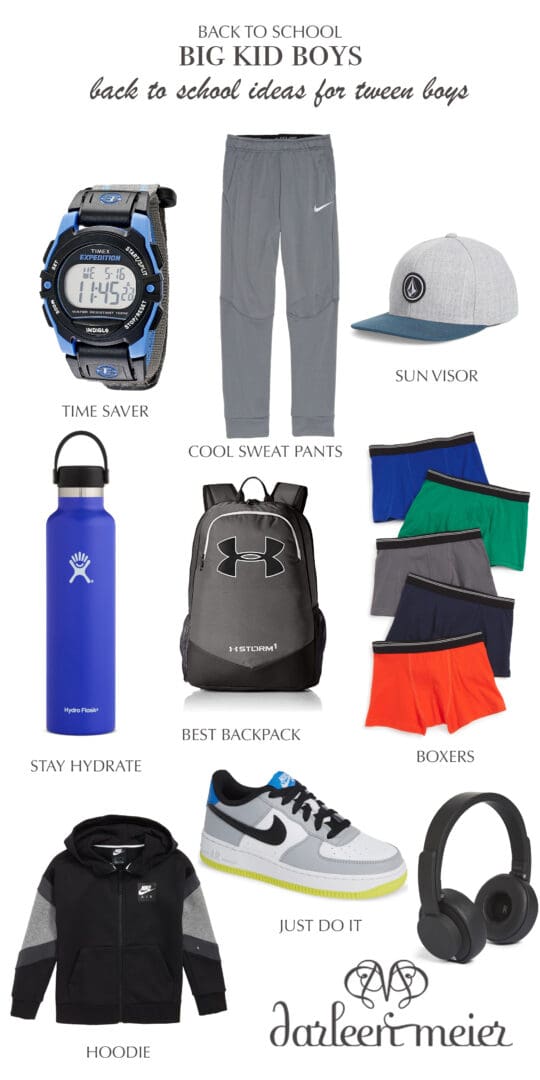 Shop the Post Back to School for Tween Girls

Shop the Post Back to School for Tween Boys

The post Back to School Ideas for Tweens appeared first on Darling Darleen | A Lifestyle Design Blog.