This past weekend I helped plan my girlfriend's 30th surprise birthday party.  One of the fun things we did was gather wigs so party guests could wear them and add to the surprise when the birthday girl walked in.  Since Halloween was the previous week, it was not hard to find wigs and many stores had wigs discounted half off.  Perfect timing! We also used the wigs for a photobooth because photobooths are just funny and bring the silly side out of people. 
For the photobooth's backdrop, I asked the birthday girl's mom to send me a picture of her daughter as a child.  I then scanned the picture to get a digital copy.  I took it to kinkos and they blew it up to 47″  and printed it on their large printer.  The size was 4′ by 6′ but I think you can even have them print it bigger.  Anyway, it made the party more personal and put the focus on the birthday girl.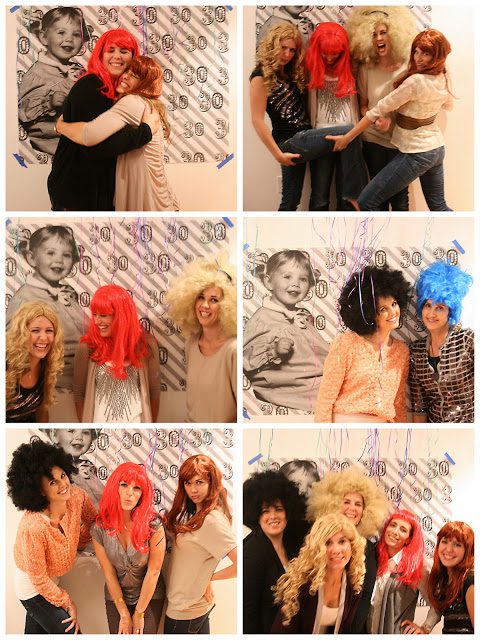 The post Wigs and Photobooth appeared first on Darling Darleen | A Lifestyle Design Blog.