Unicorn Mask Invitation: My little Chloe turned the big FIVE last month, but because of holiday jewelry orders and Christmas madness we usually celebrate her birthday after the holidays. Which means she has developed a complex of when her birthday really is! Sure, we have a little family birthday party for her on her real day. But she thinks her birthday doesn't really happen until there are balloons, a cake, candles, presents and all her friends. So, she holds me to it to throw her a birthday party. And she won't forget! I convinced her to have a unicorn birthday party this year because she just loves everything glittery and shimmery. She loves it. She's even spent time online looking at Unicorns Rule to get ideas for decorations and gifts. Unicorns are just so magical at this age!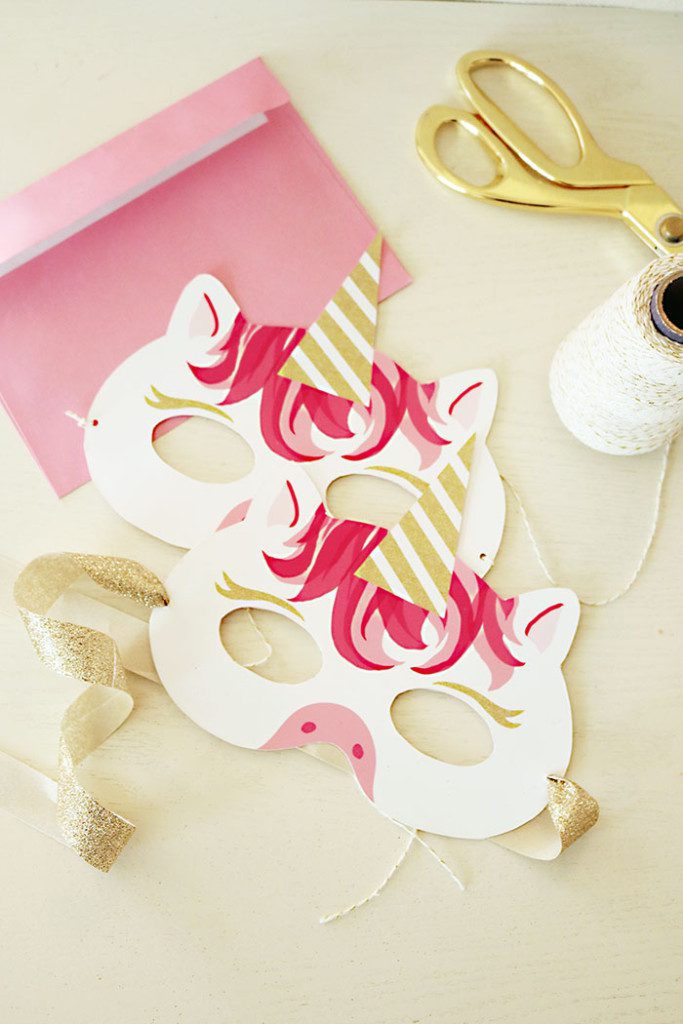 I'm excited because I teamed up with my girlfriend Melissa from Melissa's Designs, who is a uber-talented graphic designer and former Carter's baby head textile designer, to design unicorn mask invitation for Chloe's party and to make available for Darling Darleen as a free printable. Sweet! How adorable and darling are these unicorn mask invitation?? So cute! The download is below. We passed out these invitations to Chloe's preschool class and all the children loved them and practically wore their invitation home.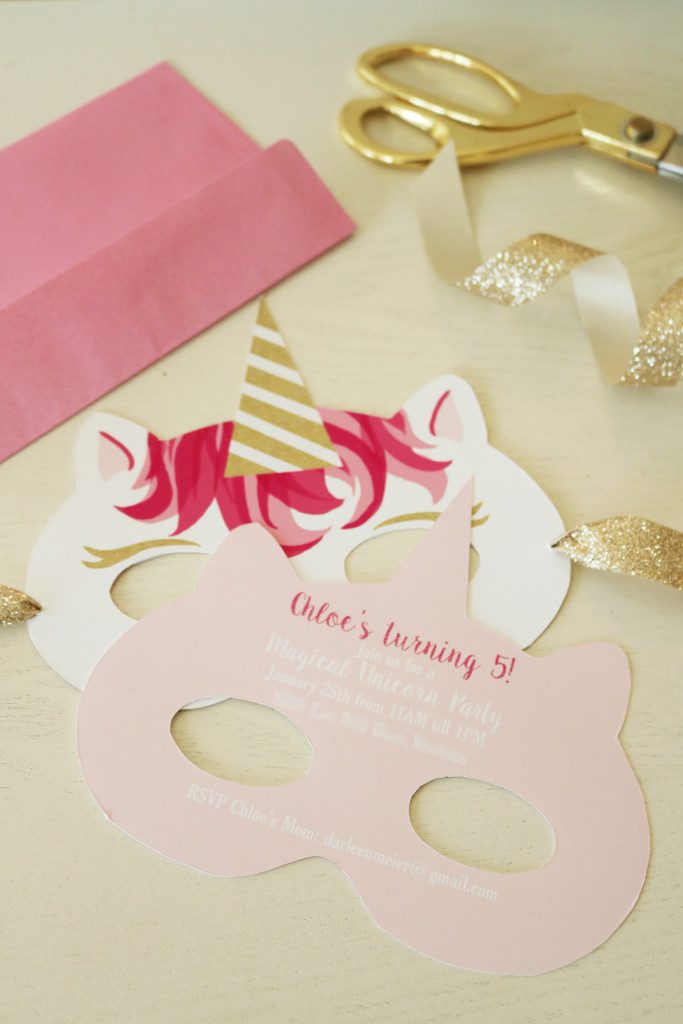 We kept the back of the unicorn mask invitation blank so you can add your text and party information in adobe reader (after you download, click "sign and fill" form, then use the text icon to add your information). Then once printed, punch holes on the side of the unicorn mask and tie with ribbon or baker's twine so children can wear it as a mask. The unicorn mask invitation will fit in a 5×7 envelope. But if you are planning to mail it, you will need to fold down the horn part of the mask. Physical invitations are so fun and really set the stage of the birthday party.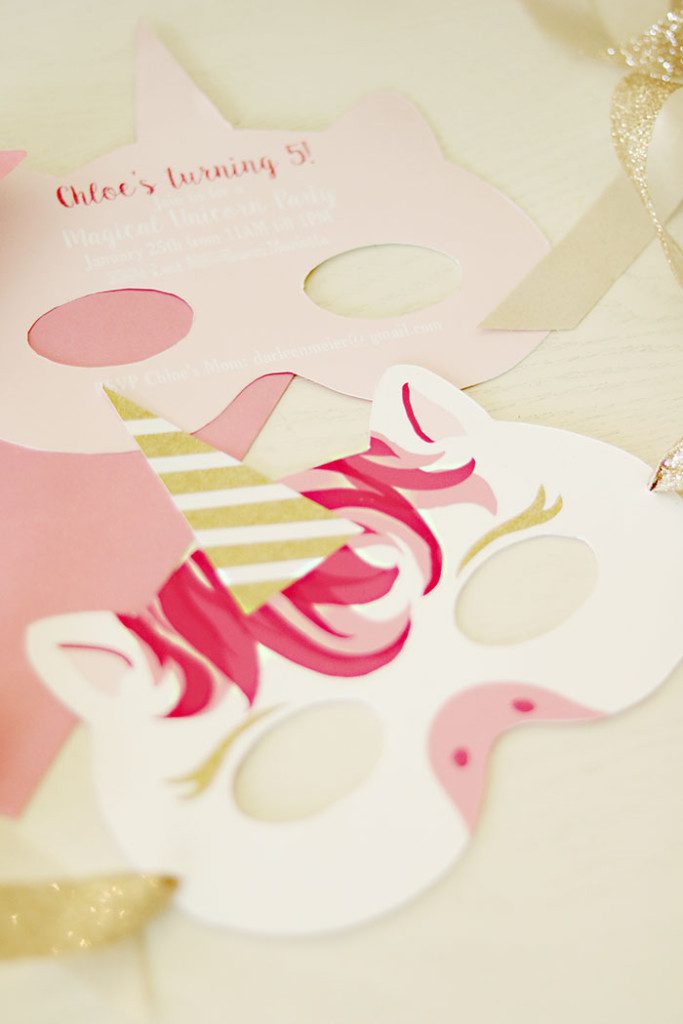 DOWNLOAD UNICORN MASK INVITATION
Want to see more?
Spa Mask Invitation: Free Printable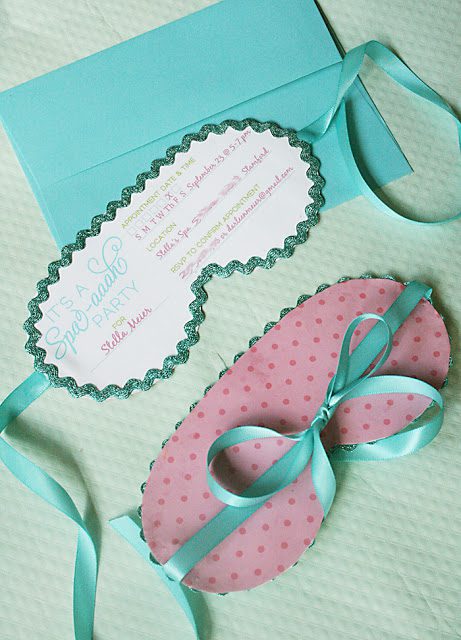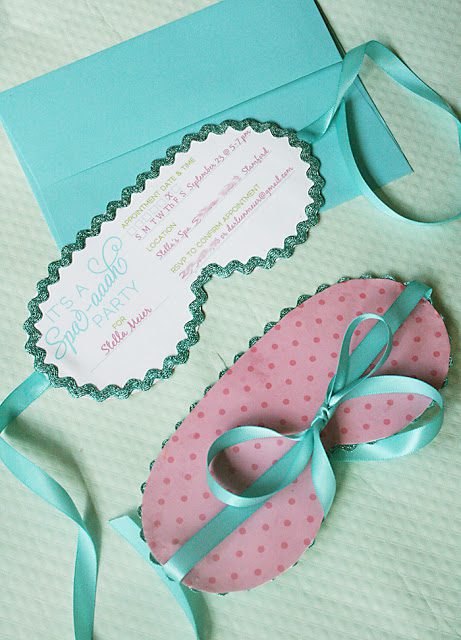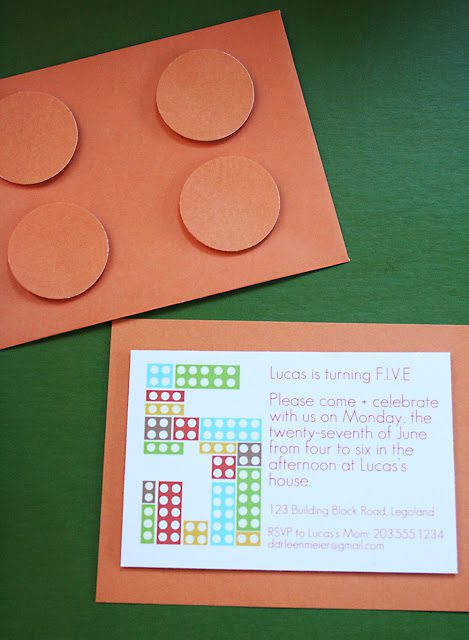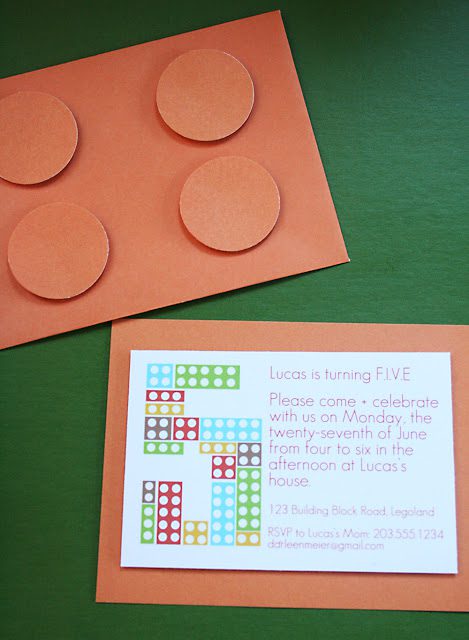 The post Unicorn Mask Invitation appeared first on Darling Darleen | A Lifestyle Design Blog.