I'm finally sharing with you Stella's 7th birthday party that we celebrated last month.  Honestly I was trying hard not to throw a birthday party for her this year.  Being gone all the month of August, then jumping right into school and her birthday being only two weeks away–I just didn't have the time or energy. I offered instead a day in the City at the American Girl Doll store, but she tearfully told me she really, really, REALLY wanted a birthday party.  Yup, I think I've turned my children into birthday party monsters.
We decided to do a spa theme with a small group of girls–pedicures, manicures, facials.  Sounds easy and I had most of the supplies on hand.  After we decided on the theme, a few days later One Charming Party posted their Spa-aah Party ideas and printables so it was perfect!  And it saved me a ton of time, not having to do much of anything except printing and gathering supplies.  The girls loved it!
I hired two high school girls to come over and do the manicures and pedicures.  And my girlfriend had one of those pedicure at-home spa baths and let me borrow it.  The party guests rotated between pedicures, manicures and do-it-yourself facials.  I turned on pandora's top hits radio station, and those who had to wait were singing and dancing.  They were all so cute and energetic!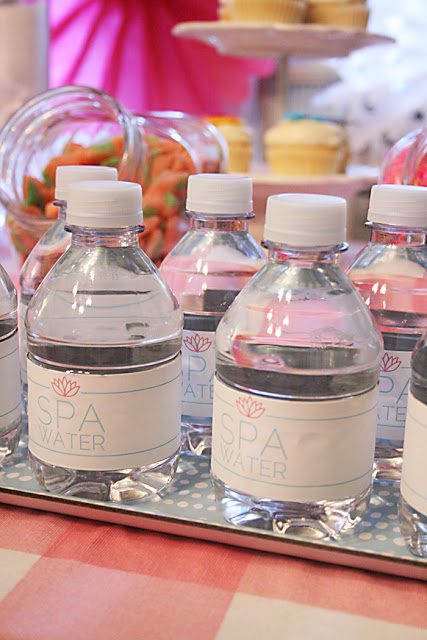 Spa Water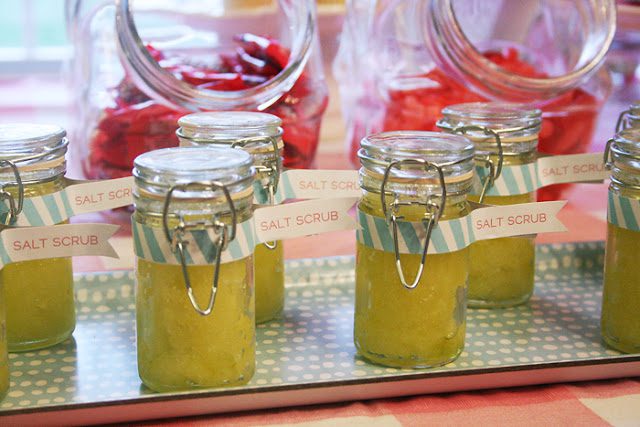 Homemade Salt Scrub for party favors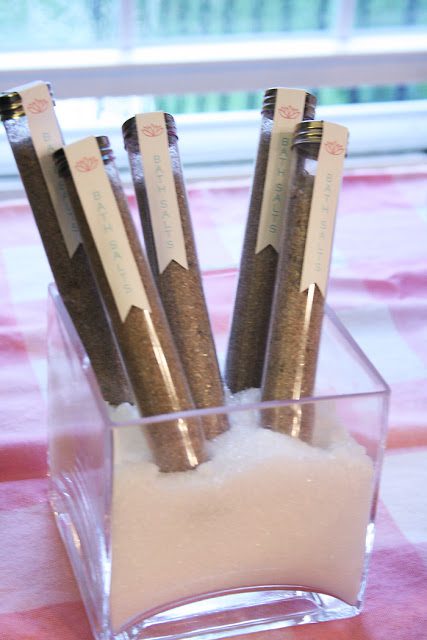 Homemade Lavendar Bath Salts for party favors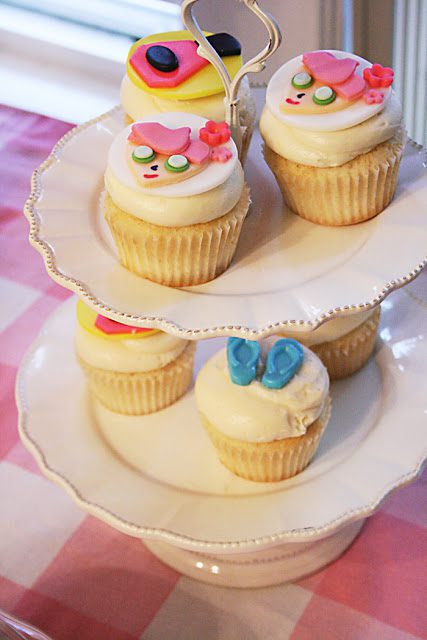 The cupcakes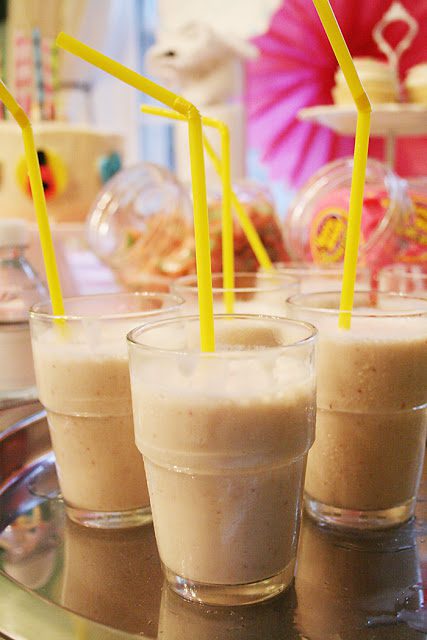 Strawberry Smoothies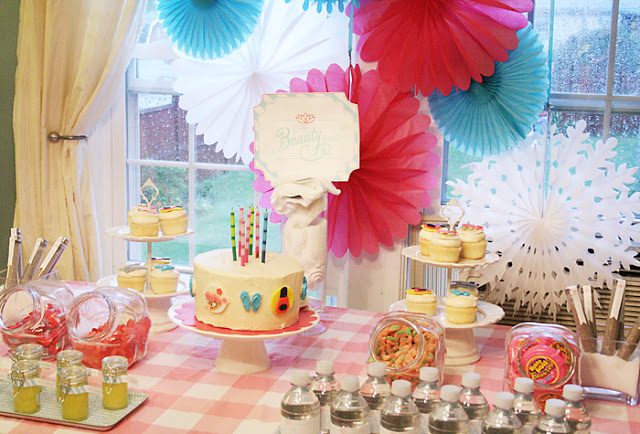 Dessert and Party favors table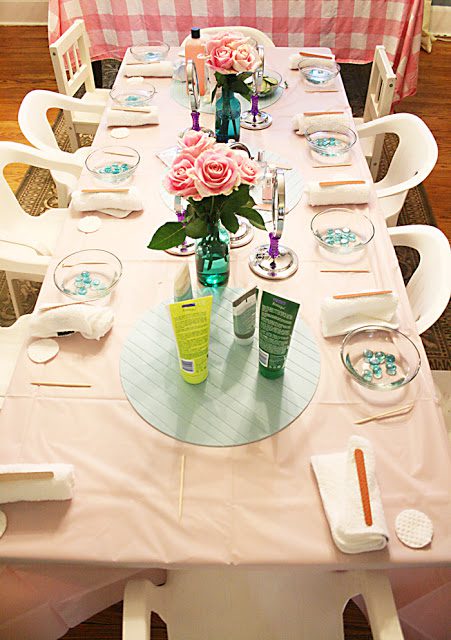 Spa Table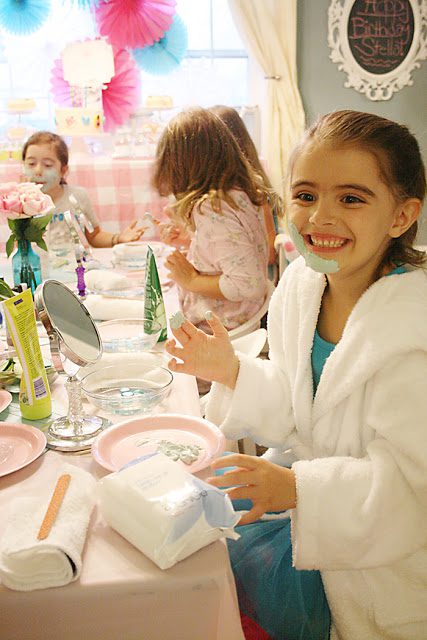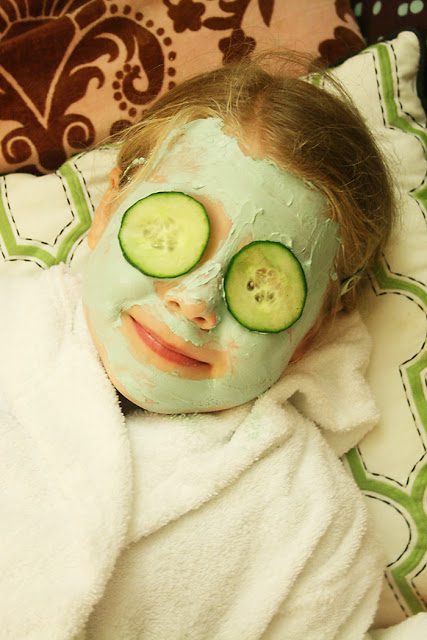 When the girls first arrived they received a white hooded robe
and a pair of spa flip flops.
These items were apart of their party favors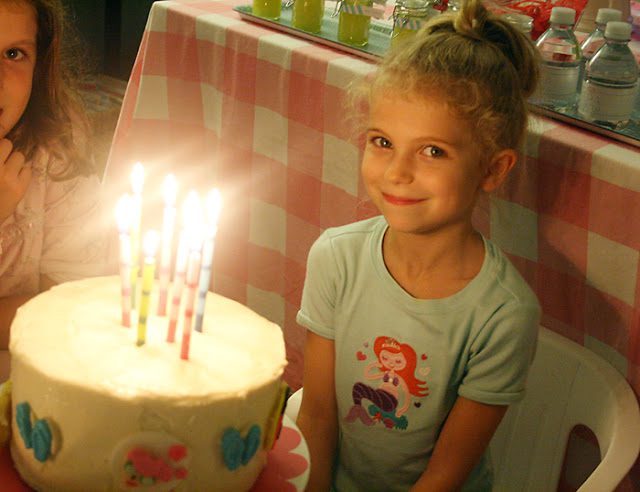 Birthday Girl
Party Resources
spa printables: One Charming Party
paper accordian decorations: pearl river mart in soho
gingham tablecloth: sewn by me, fabric from Fabric.com
mini glass jars for salt scrub: michaels
clear tubs for bath salt: In the Clear
white polka dot blue serving trays: Ikea
Cupcakes and cake: Nibble
Spa fondants for cupcakes and cake: Eat Something Cute
Small mirrors: HomeGoods
Nail polish: esse and o.p.i
small clear bowls and smoothie cups: Ikea
white hooded children's robe: cotton age
flip flops: old navy (i hot glued little white flowers onto them that I got from michaels)
The post Spa Party: The Party appeared first on Darling Darleen | A Lifestyle Design Blog.