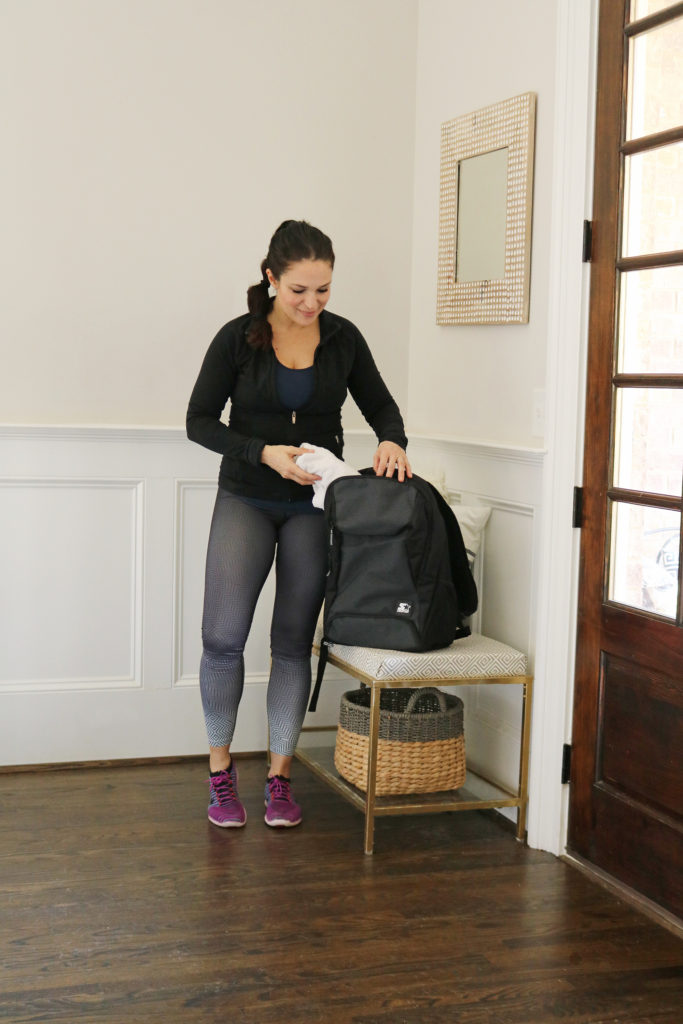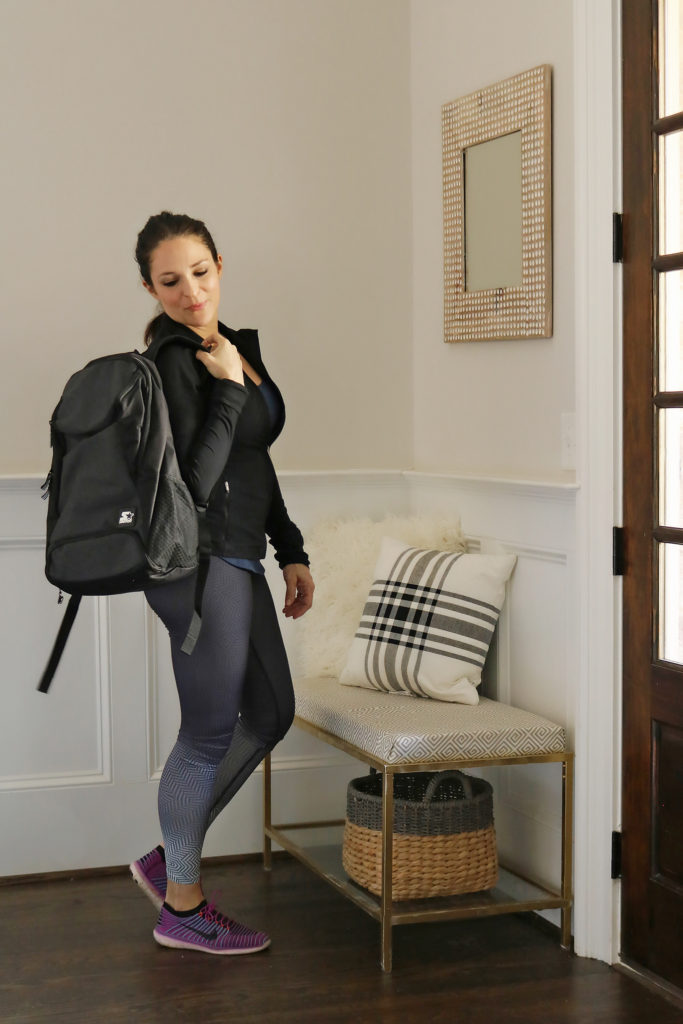 SHOP the POST: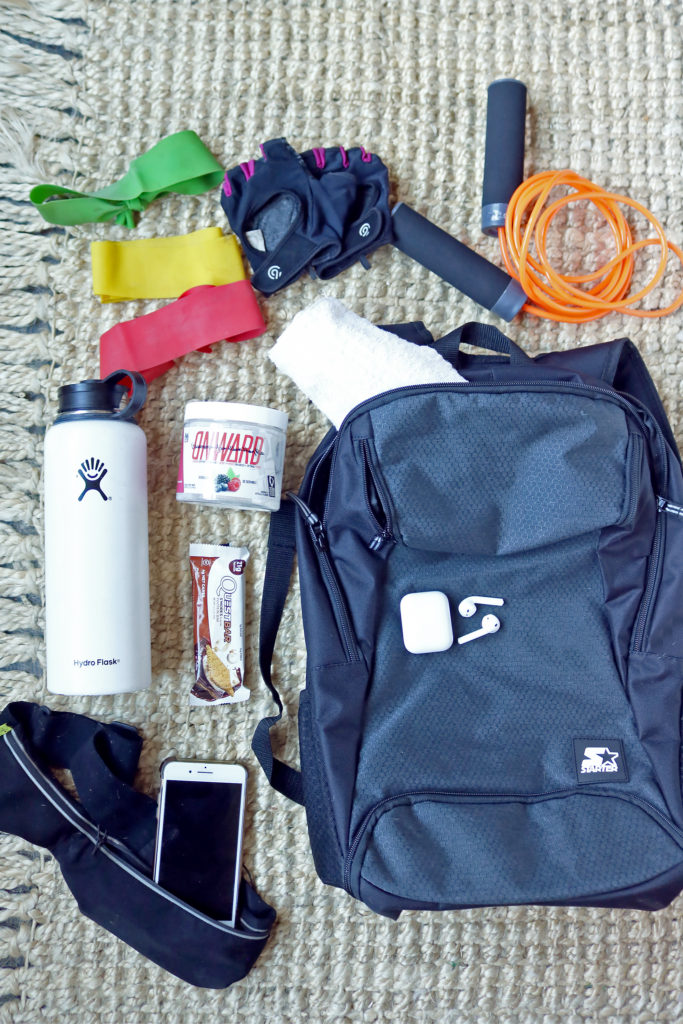 Pack the Perfect Gym Bag
If you head to the gym on a regular basis, you know the importance of packing the perfect gym bag to keep you on track and focused on your workout goals while at the gym. Your gym bag is your ultimate survival kit. Especially if you're prone to aches and pains after finishing a grueling session! You want to make sure you have a product like XWerks (https://xwerks.com/) in your bag to help ease the pain. It's essential to pack everything you need. I used to take a lot of group workout classes throughout the week, but over time I have switched to working out on the gym floor. As I have aged, my body responses more to lifting weights than an hour of cardio. So, I hit the gym floor, and if I don't have my essential items, it can be quite frustrating and ultimately makes it difficult to enjoy my workout.
Before you pack the perfect gym bag, make sure you have the best gym bag. Depending on what activity you choose, look for a bag that has a large compartment and small pockets to hold essentials. If you head to the gym to enjoy yoga or pilates, then look for a bag that will hold a yoga mat. Speaking of yoga, one of my friends has just signed up for a teacher training course in Yoga here. How exciting! I can't wait to hear all about it next time I see her. Furthermore, make sure you find a gym bag that meets your needs and your style. I love my Starter Gym Bag. It's sturdy enough to hold all my gear, and enough room to add extra shoes and clothes.
Pack the Perfect Gym Bag Essentials
Water Bottle: Hydrate, hydrate, hydrate! And the best way to do that is by packing a water bottle. It's important to stay hydrate before, during and after workout. I love my 32 ounces Hydro Flask water bottle. It has a double wall vacuum insulated stainless steel water bottle that keeps drinks cold up to 24 hours and hot drinks up to 6 hours. It's my favorite, and I've had it forever.
Protein: Eating protein after a workout has proven to speed muscle recovery time. I like to keep a protein bar in my gym bag, so if I have to run errands after the gym, I have something to eat. I like to eat right after I get done to keep my metabolism burning and to repair those muscles. Quest Protein Bars are my favorite because they are high in protein and low in carbs and sugar.
Pre-Workout Powder: I like to take a pre-work out drink to give me the energy to perform my best during my workouts. Onward supplement is always in my bag because it provides sustainable energy counteracting fatigue and allows me to extend my intensity. I also like it because it doesn't upset my stomach like some of the other pre-work formulas.
Wireless Headphones: Wireless headphones are the way to go when working out. If you don't have a pair yourself, well it's time to have a look on a site such as Headphones Lab and get yourself some wireless headphones. I have the Apple Wireless headphone and Sudio Wireless Headphones. I love them both! Sudio Headphone have both the in-ear and out-ear head phone styles. Get 15% off their products using my code DARLEEN15
Armband or Waistband: Have something to carry your phone while working out. The armband or waistband does the trick. It also protect your phone from getting scratched, and is great for hand-free. I prefer the waistband instead of the armband, because I have the iPhone plus so it is quite large for an armband.
Download your Favorite Workout Plans: Before you hit the gym, have a plan if you are going to be working out without any guidance. I like to have something already on my phone so I don't have to think about it. I just do it! Some of my favorite work outs are Bikini Body Guide (BBG)–I follow one of the workout plans and then lift weights after. Your body will be burning after. I love FitMama of 6 workouts. Follow her IG account to mix up basic routines. I also follow the BeachBody Workouts and then incorporate them in my workouts.
Workout Gloves: You might find more than one pair of workout gloves. If you are lifting weights, workout gloves are highly recommended for better grip and full palm protection. I have found that when I don't wear workout gloves, my hand are sore, and I have a greater tendency to hurt my wrists.
Resistance Bands: Challenge your exercise with resistance bands. I like to throw these on when I am doing leg exercise, abs, push-ups. Resistance bands give a slight intensity to your workout, and you should always be pushing yourself during every workout. These will do the trick!
Jump Rope: If your gym doesn't supply jump ropes (like mine), throw in a jump rope in your bag. This is another great way to intensify your workout when you are resting during weight reps. Also jump ropes keep your heart rate up!
Towel: Keep a clean towel in your bag, to wipe up your sweat and keep you healthy during your workout. There are so many germs at the gym. I like to wipe up machines before I get on them.
Other items to consider: I don't have these in my gym bag because I get ready at home, but if you plan to start your day at the gym, consider throwing in shampoo, conditioner, dry shampoo, body spray, soap, deodorant, razor, makeup, hair brush.
Have fun working out and staying tough!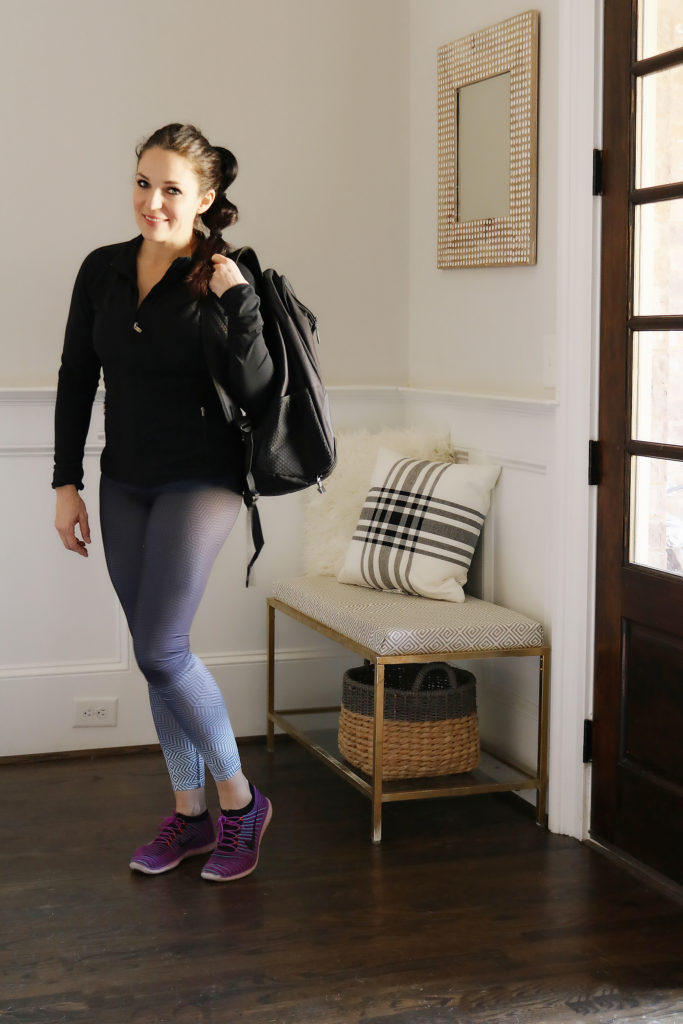 Thank you Starter Apparel via Amazon Fashion for sponsoring this post.

SaveSaveSaveSaveSaveSave
SaveSave
SaveSaveSaveSaveSaveSaveSaveSave
The post Pack the Perfect Gym Bag appeared first on Darling Darleen | A Lifestyle Design Blog.