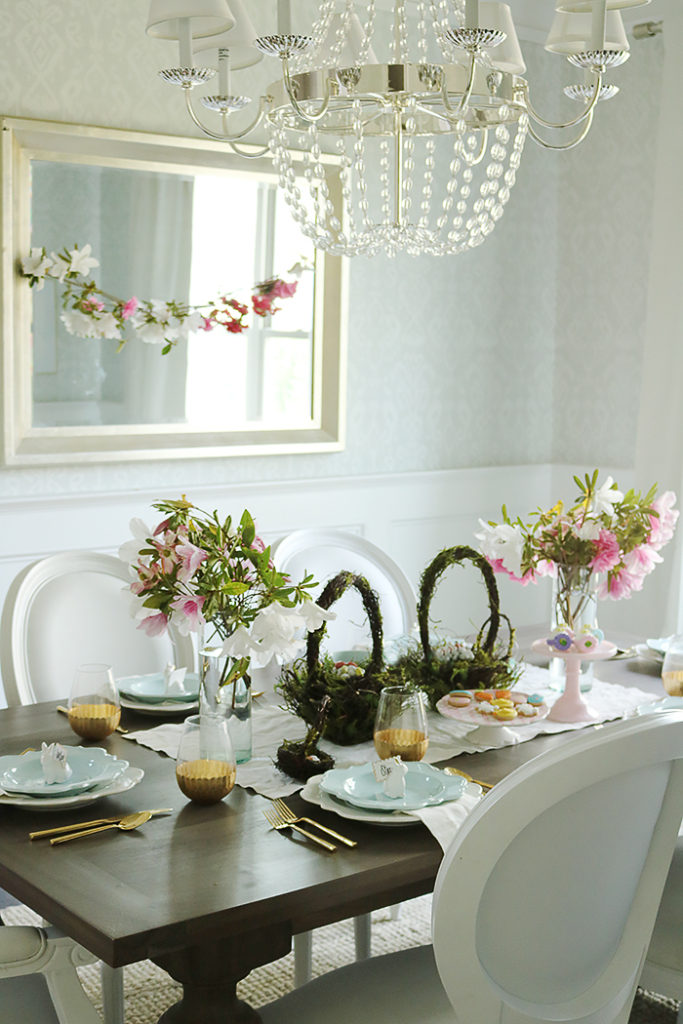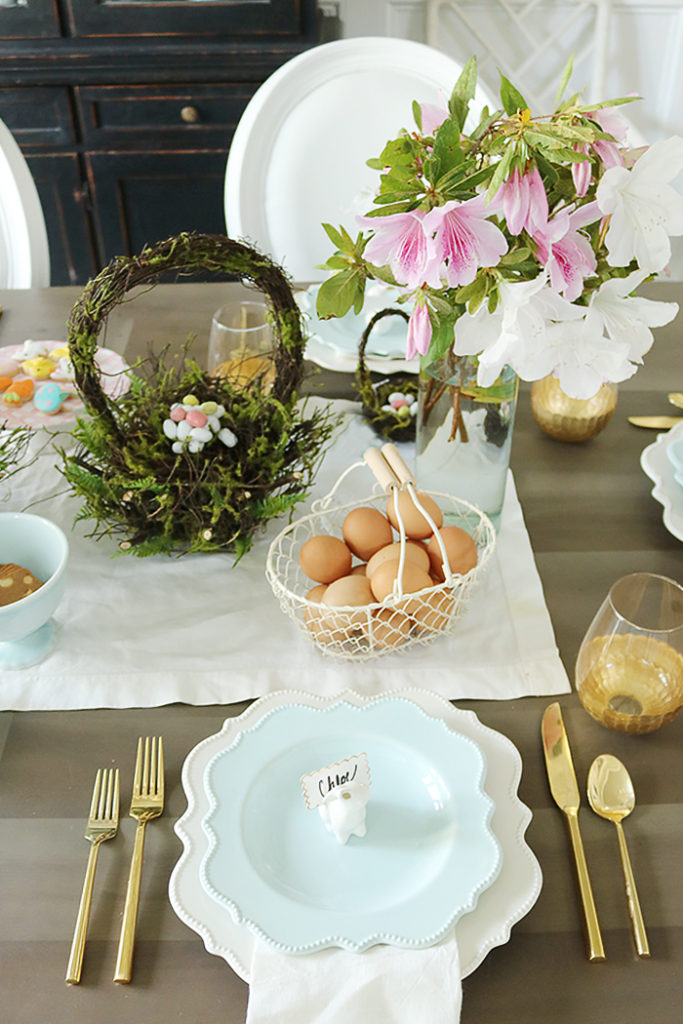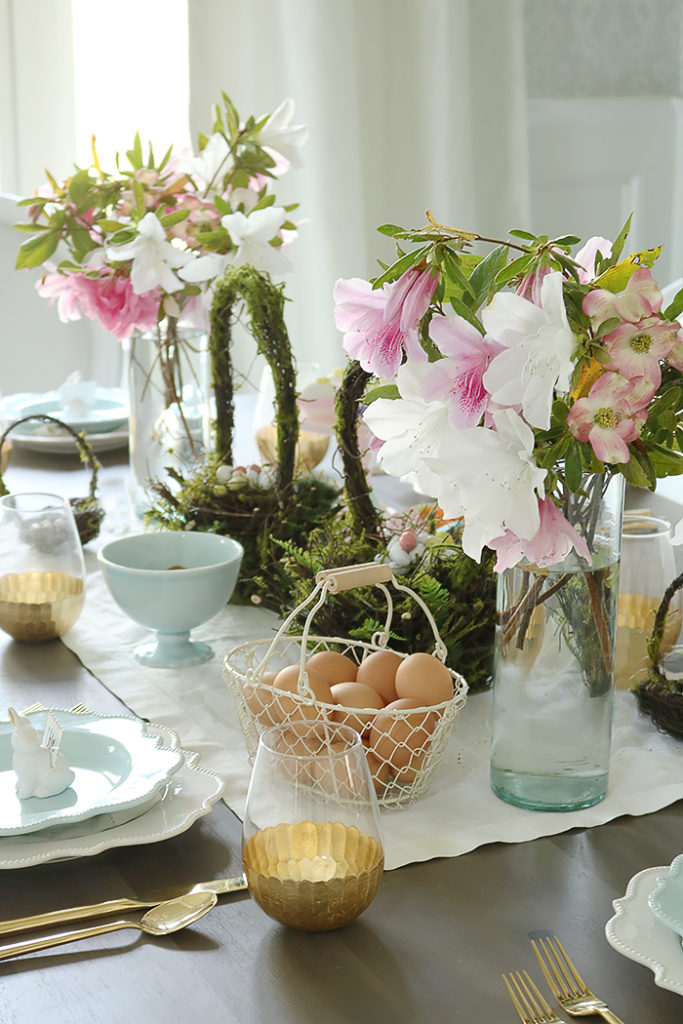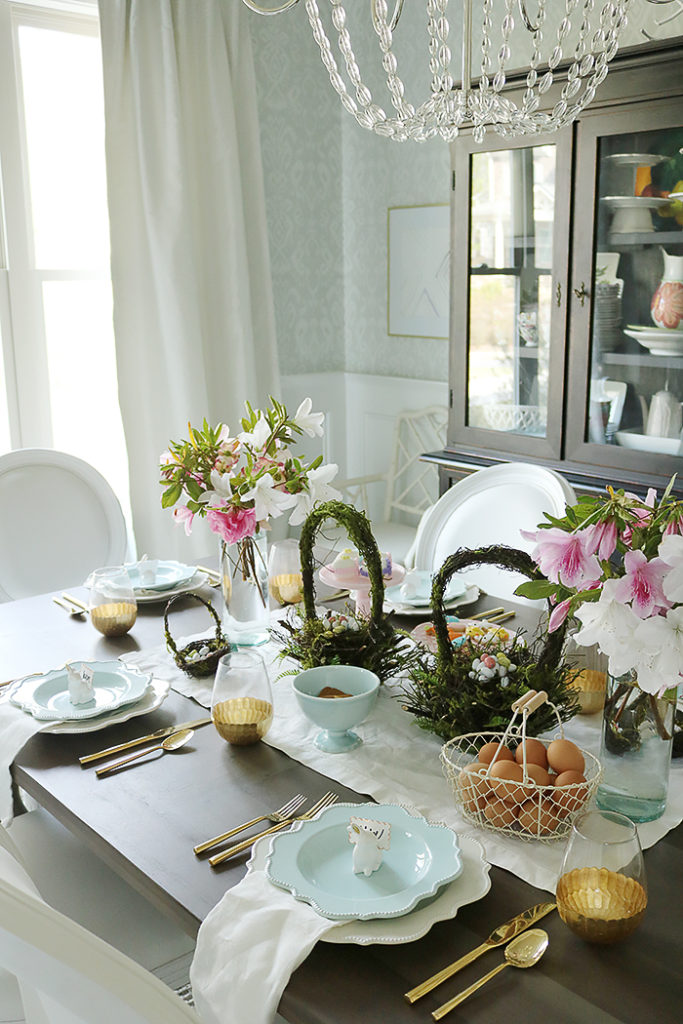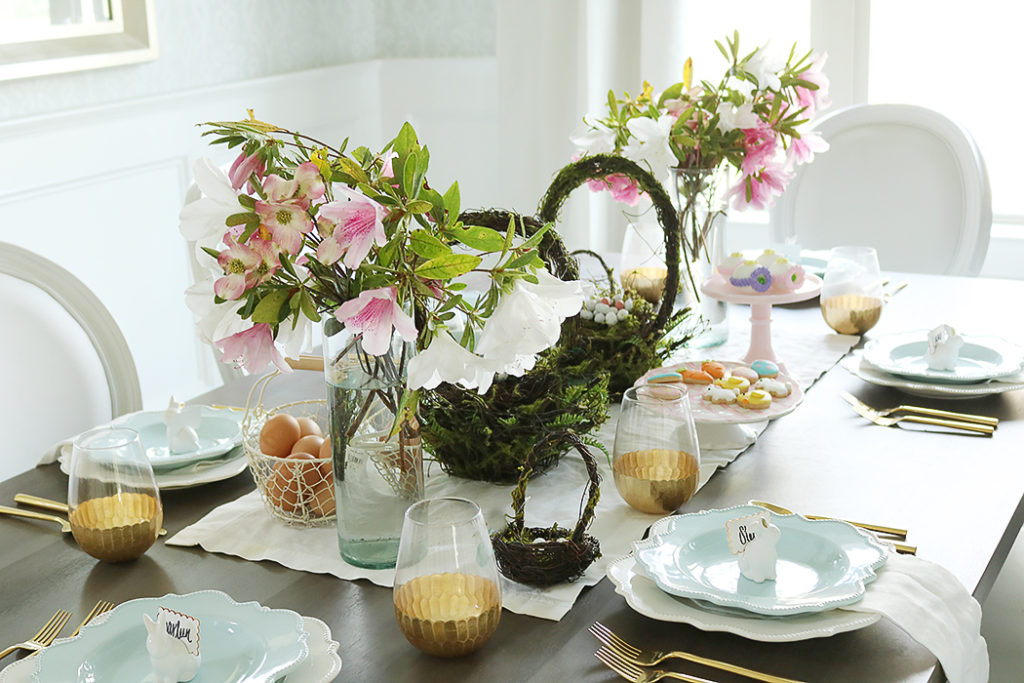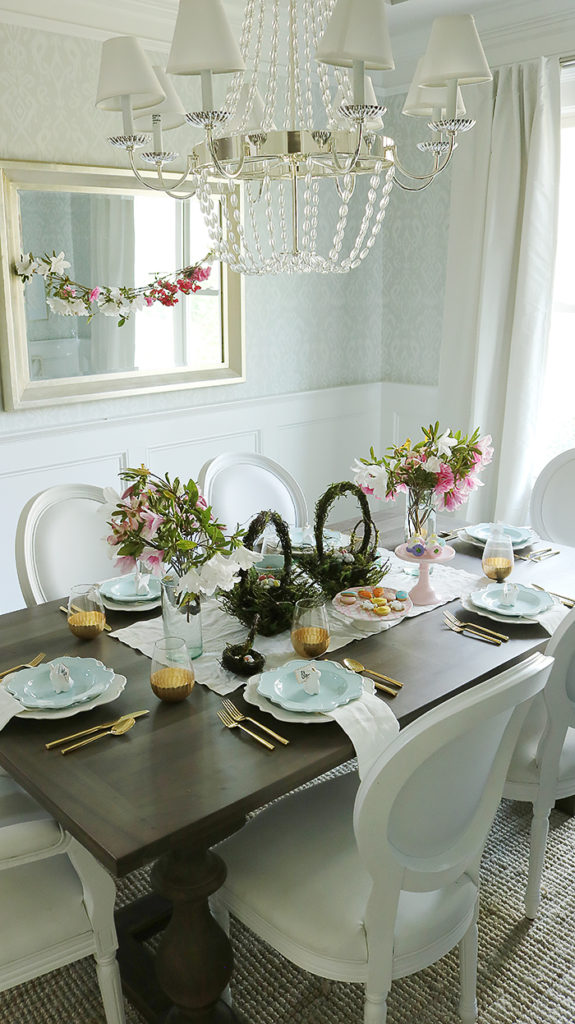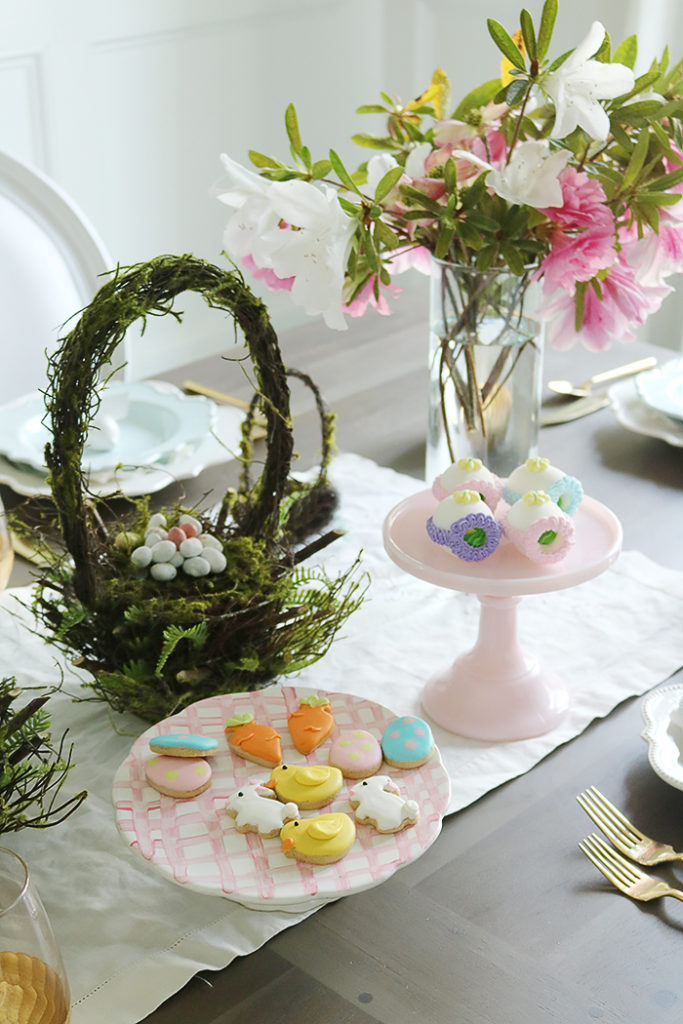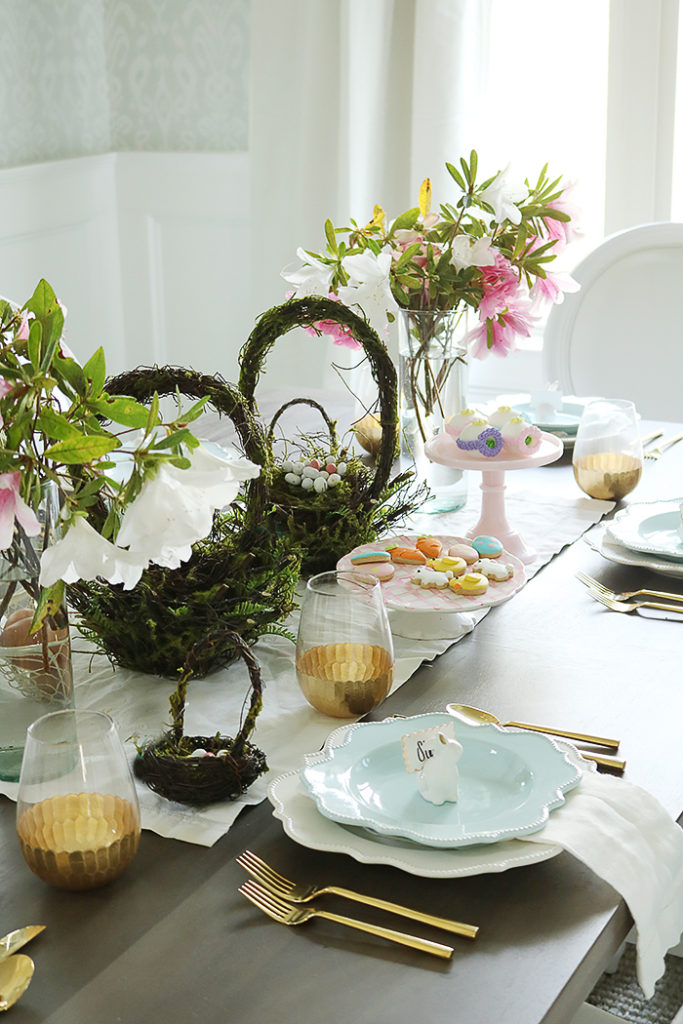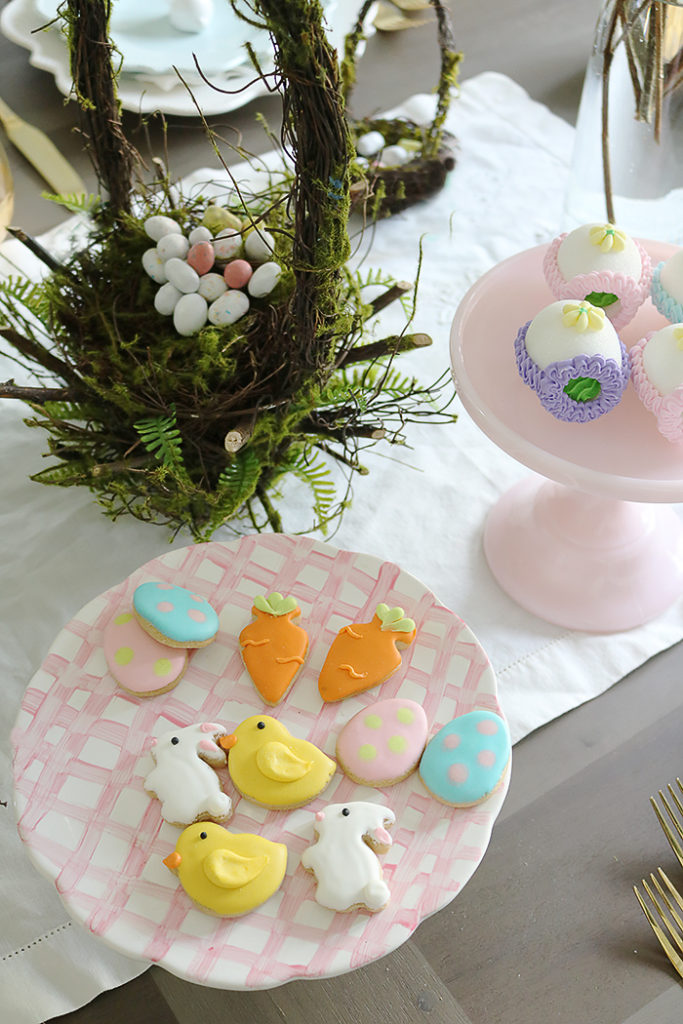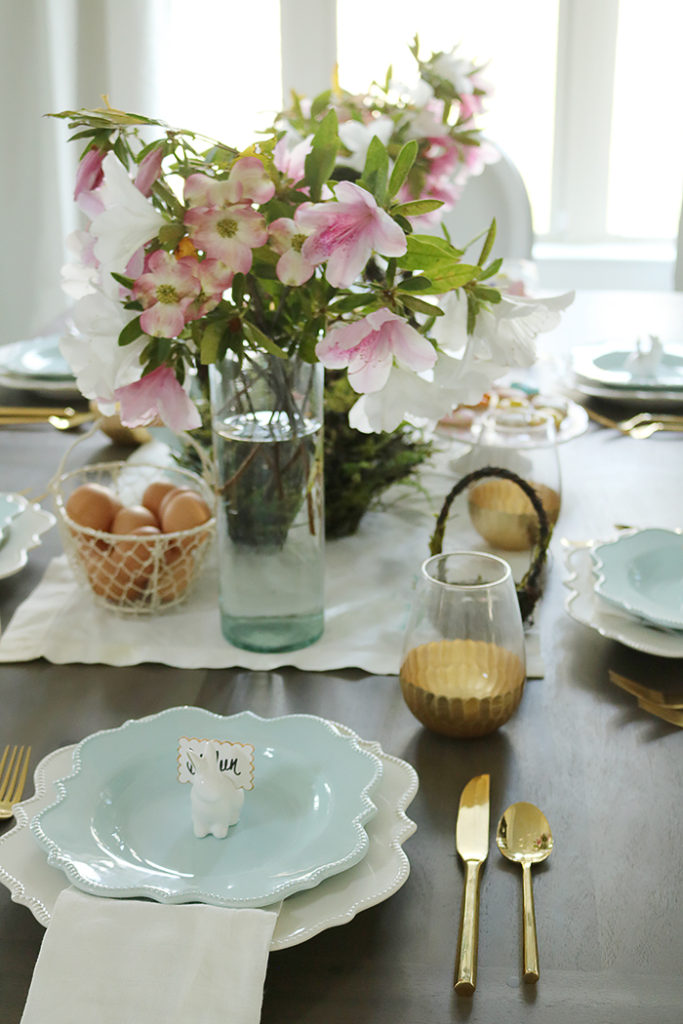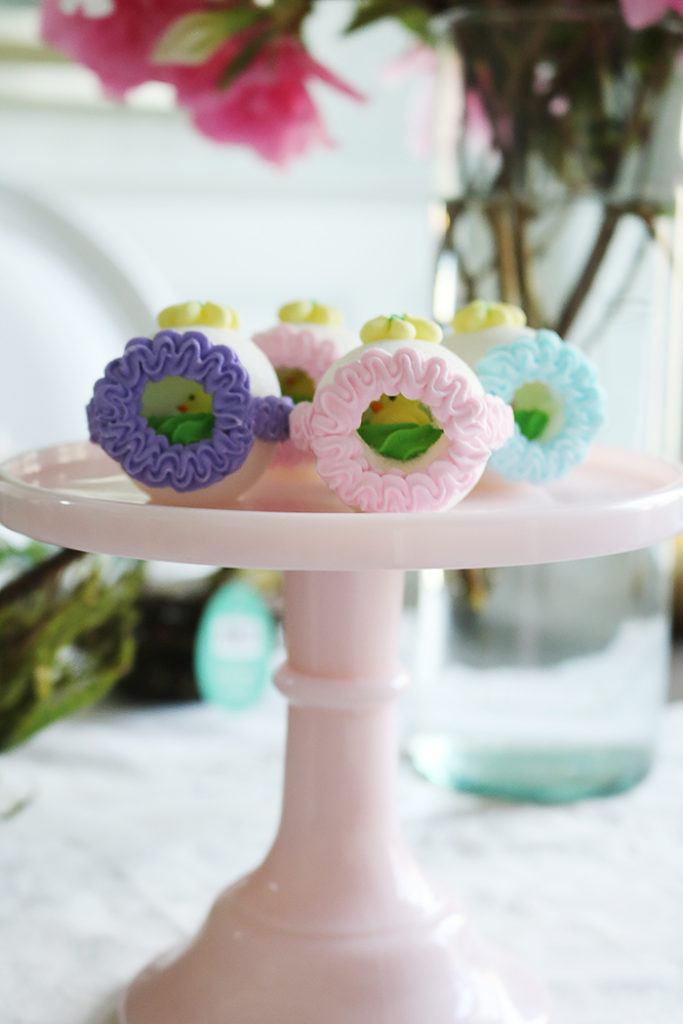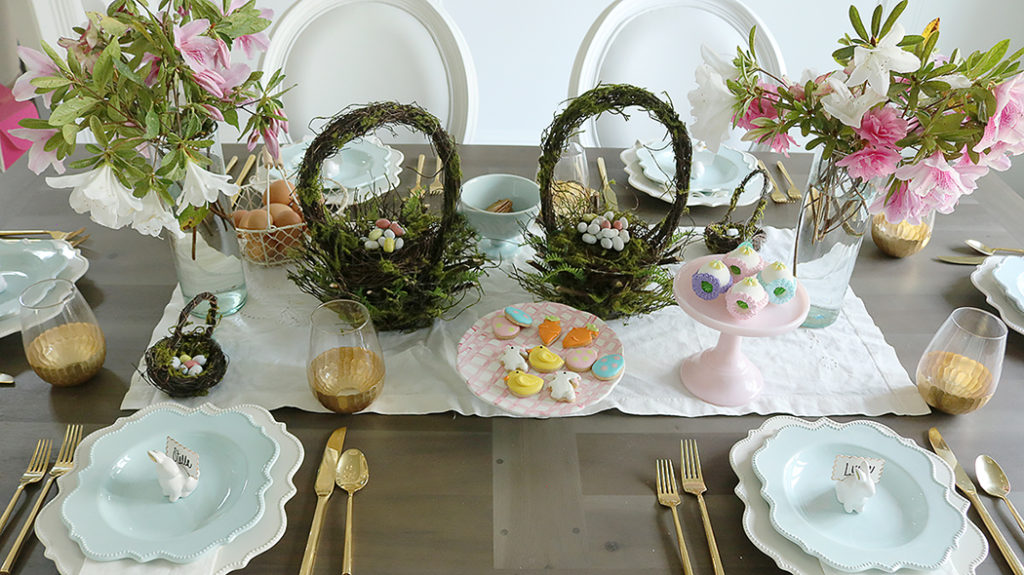 Easter Tablescape Using Flower Branches
Easter is quickly upon us, so I am jumping at it and posting a Easter Tablescape using Flower Branches to help spark some Easter table ideas for you.  Tree blossoms are everywhere in my neck of the woods.  And while I enjoy them mostly in my car as I drive past them, I love bringing a few cut flower branches in my home during spring to enjoy them as much as possible.  The best thing?  They are free!  I have a few trees that produce blossoms on my property, along with azalea bushes that are great for cut flower branches.  And I have been known to ask neighbors if I can cut their flowering branches, and I may have cut some flowers off blossoming trees at the park, shopping malls, grocery store parking lots (shhh…I don't encourage this.) Either way, there are many options to enjoy a Easter Tablescape using flower branches.  I love the natural look of blossoms, and with that I wanted to keep the rest of the table simple.
The blue dishes are a must during Easter, and I bring them out every year.  I have yet to find a replacement for them!  I linked a similar style below.  I get so many requests through the years of where I bought them from this Easter table post.  They are originally from Home Goods.  So if you ever see a great set of china there, don't wait!  You may never see it again.   Has anyone see the darling Easter table decorations in the dollar section of Target?? Those little bunny name place settings are from there.  They are so cute; I knew I needed to add them to my Easter tablescape using flower branches.  The moss baskets were a find at World Market, but if you want to save money you could DIY it with baskets from a craft store then just add moss to it.  Simple craft project.  A previous craft project that I did last Easter was painting cake stands or ceramics.  Here is the DIY for the gingham cake stand that I did last year.  And last but not least, get creative with the flower branches and make a flower branch garland using floral wire.  Or a flower branch garland using a large steel ring and floral wire.  PS…how adorable are the tiny panoramic sugar Easter eggs?  My mom use to get those us every Easter.  They are my favorite.  Now to do a DIY on those…
SHOP the POST:


Other options for your Easter Tablescape with Flower Branches
The post Easter Tablescape Using Flower Branches appeared first on Darling Darleen | A Lifestyle Design Blog.