It's been a hectic week as I prepare for a Valentine Trunk Show that you are all invited too!!  If you are in the area of Reno/Tahoe come down to the show at Wild River Grille.  I will be there showing all my jewels.  Most of the items will be new pieces and of course there will be some incentives so it's worth the stop by.  And Mutze hats will be there too, so perfect time to stock up on little baby hats or a beret for yourself. 
Don't worry if you don't live in the area, there is something for you too!  Free shipping on my site or site until February 18.  Use coupon code SHIPVALENTINE to ship it free.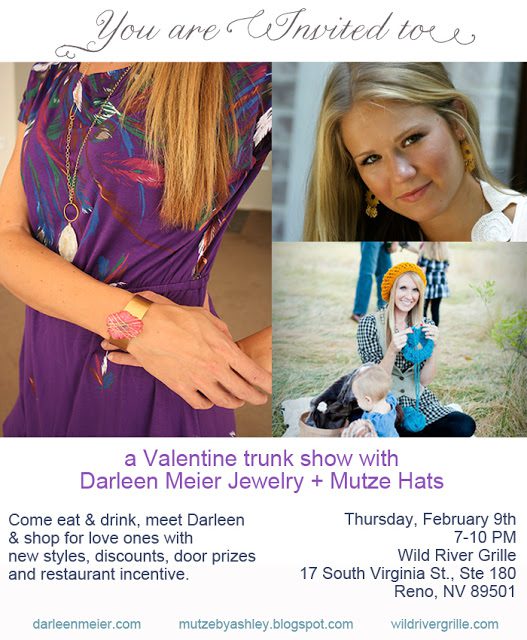 The post Valentine Trunk Show appeared first on Darling Darleen | A Lifestyle Design Blog.