We had a yummy and enjoyable Thanksgiving shared with friends. I'm glad we changed the schedule around and ate at 2 p.m. instead of 4 p.m.–having a gap between food and dessert made round two more enjoyable. The weather was pleasant and a beautiful Fall day so we got out and walked off some of the consumed calories. The food was really good; however it was my fourth year burning the candied yams! I just can't get it down–although they were still edible and yummy. Also, I have given up on my Mom's homemade rolls. Last year I burnt them; this year I undercooked them. I kept telling myself that my Mom has had 20+ years of baking rolls. I only have a few pictures and still waiting for copies of pictures from the other cameras (hint, hint). My friend Heidi helped put together the table, which turned out really nice. For the name place cards we used little white pumpkins and attached berry branches with cards.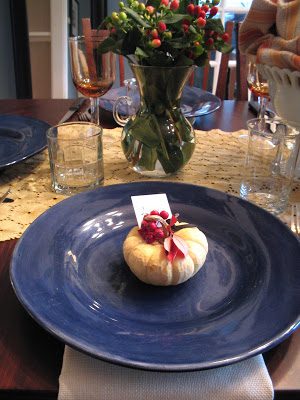 Our attempt of a family picture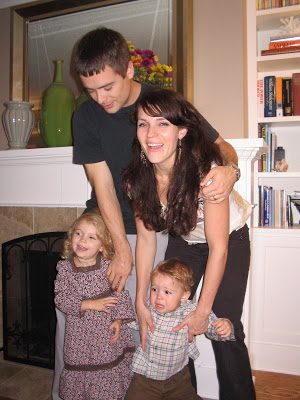 We FINALLY had our first fire over the holiday weekend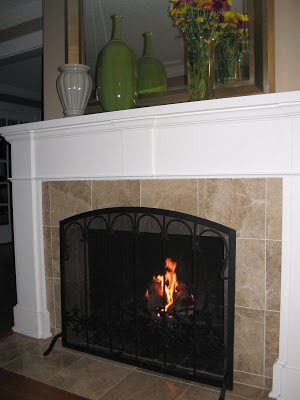 The post Thanksgiving Recap appeared first on Darling Darleen | A Lifestyle Design Blog.