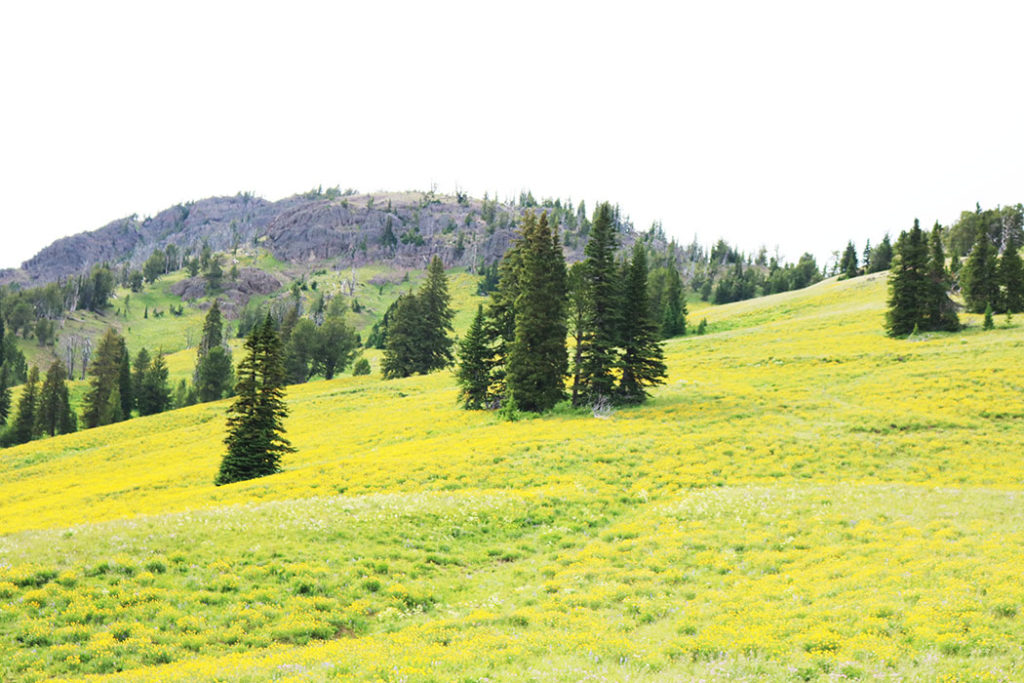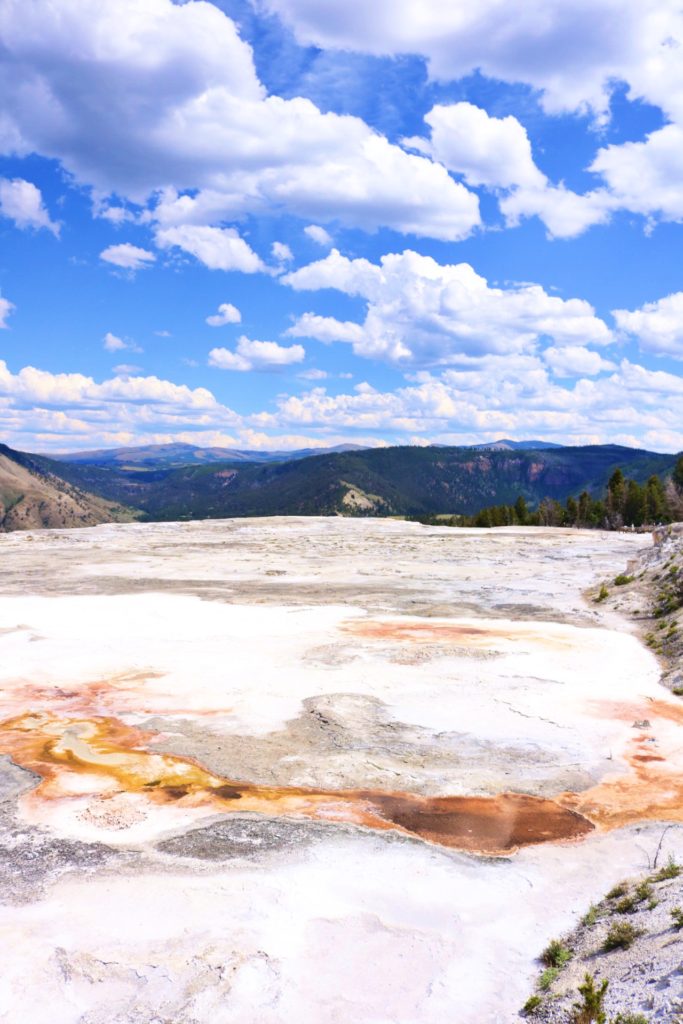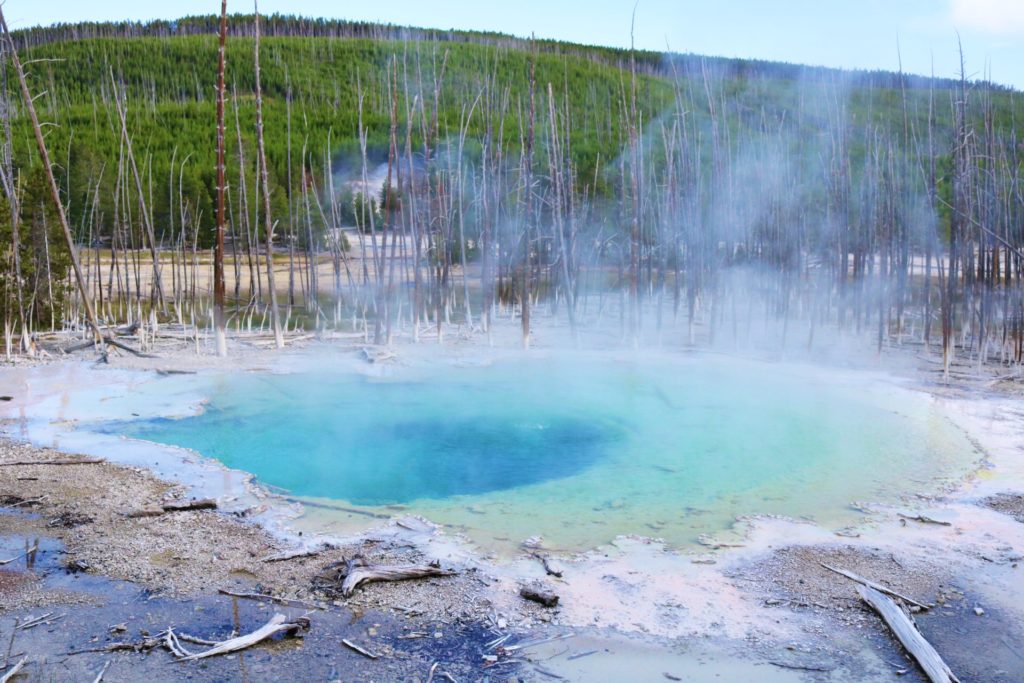 Above: Cistern Springs in Norris Back Basin Yellowstone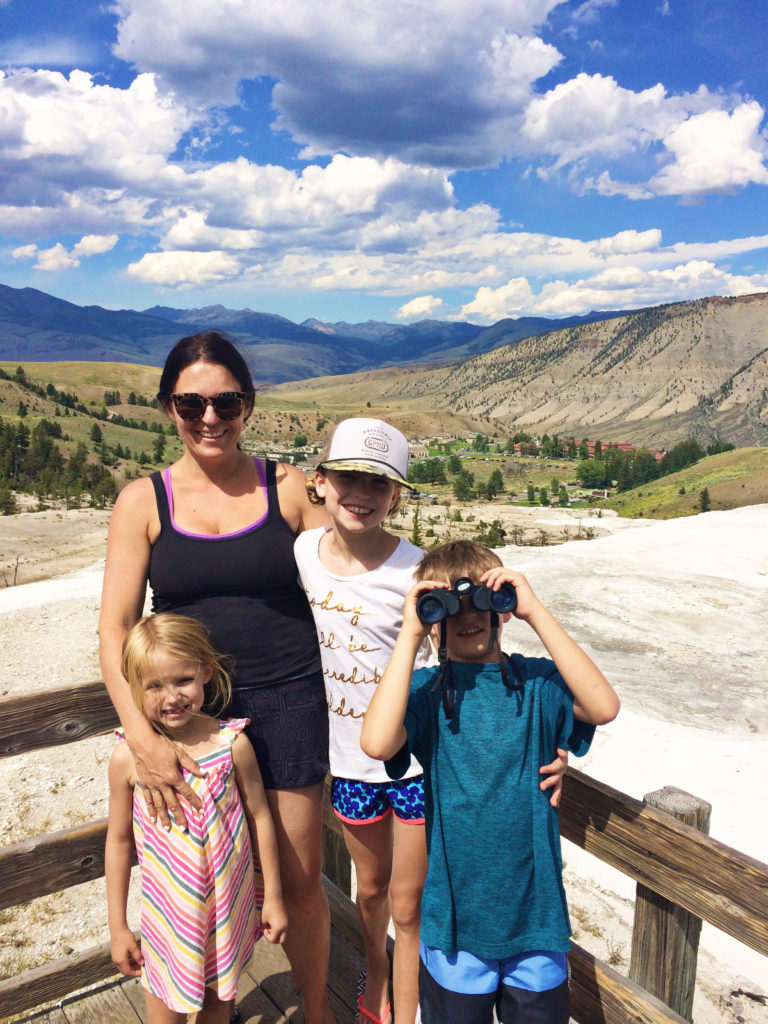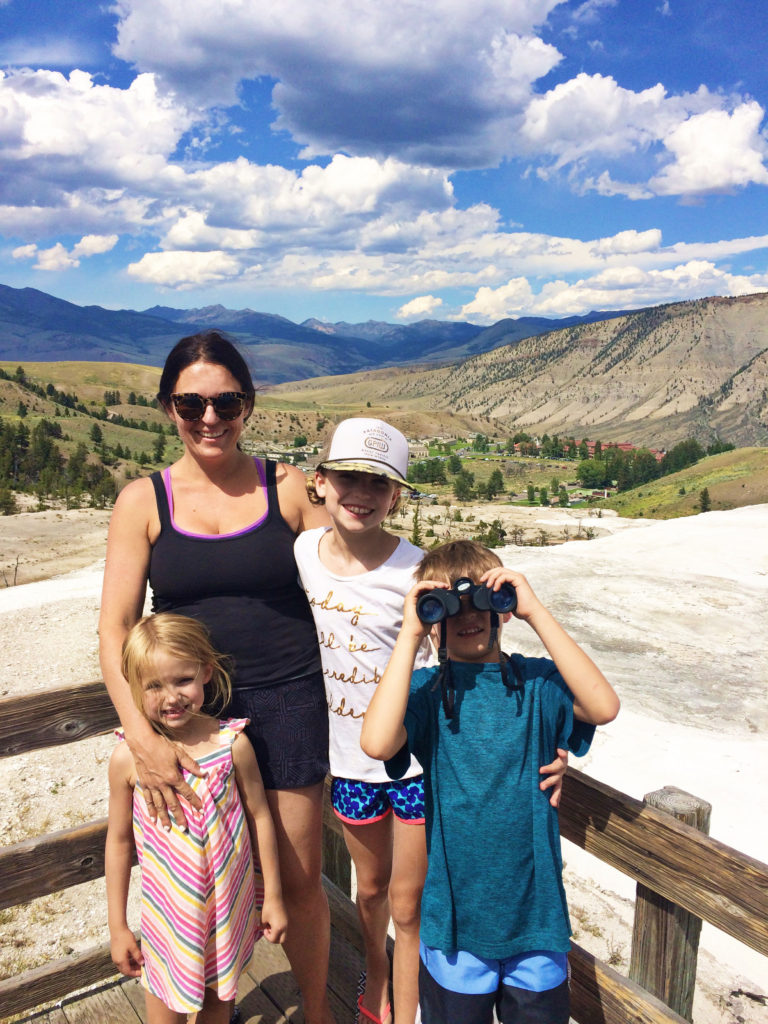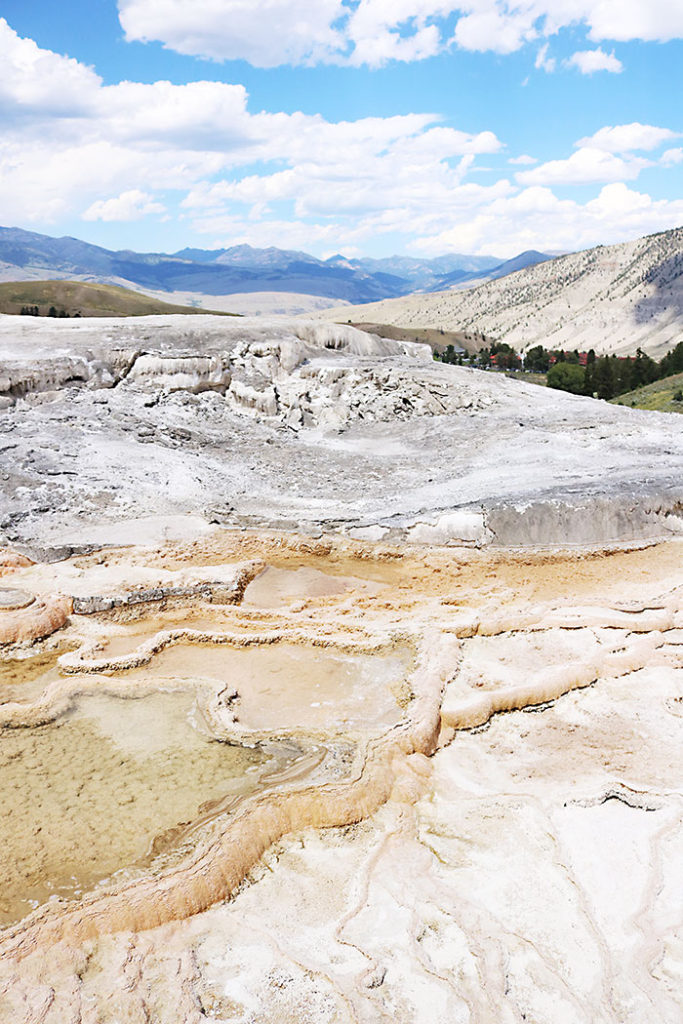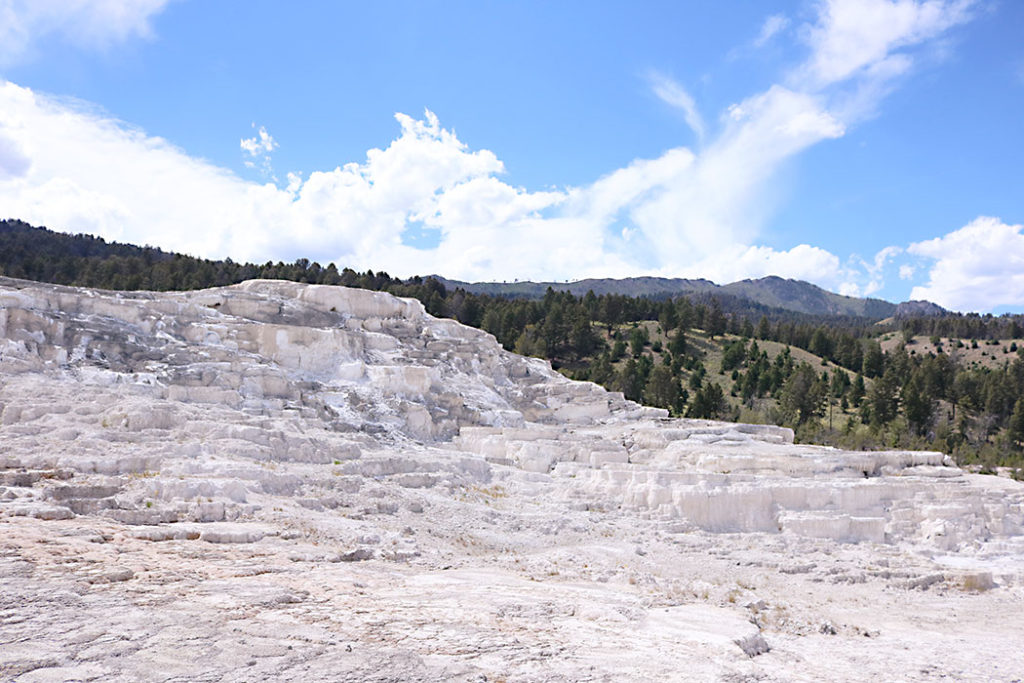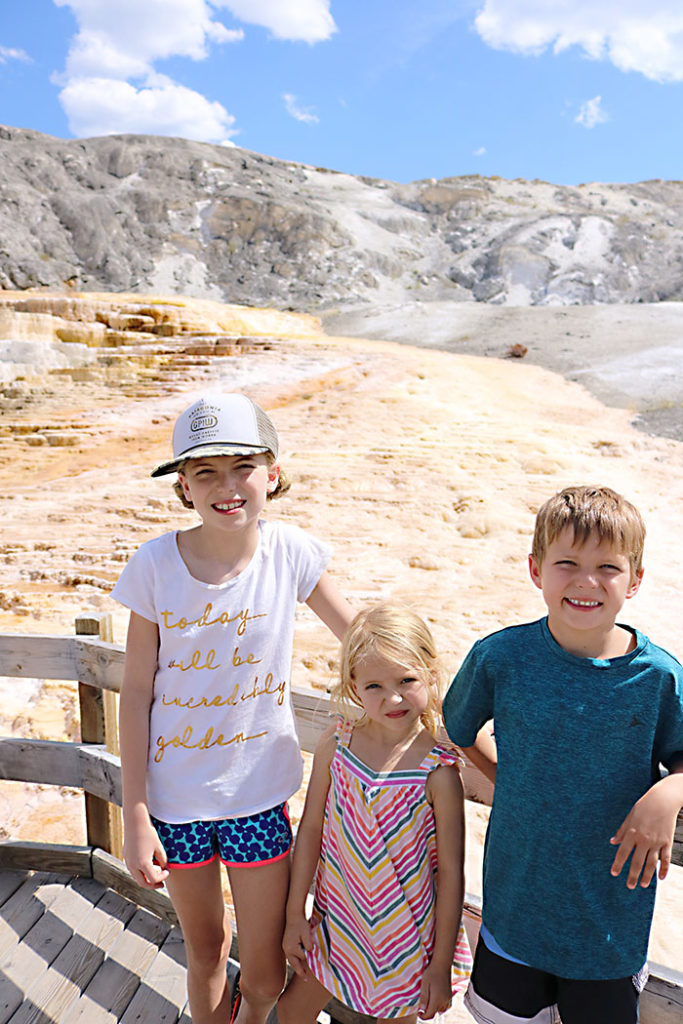 Above: Mammoth Area of Yellowstone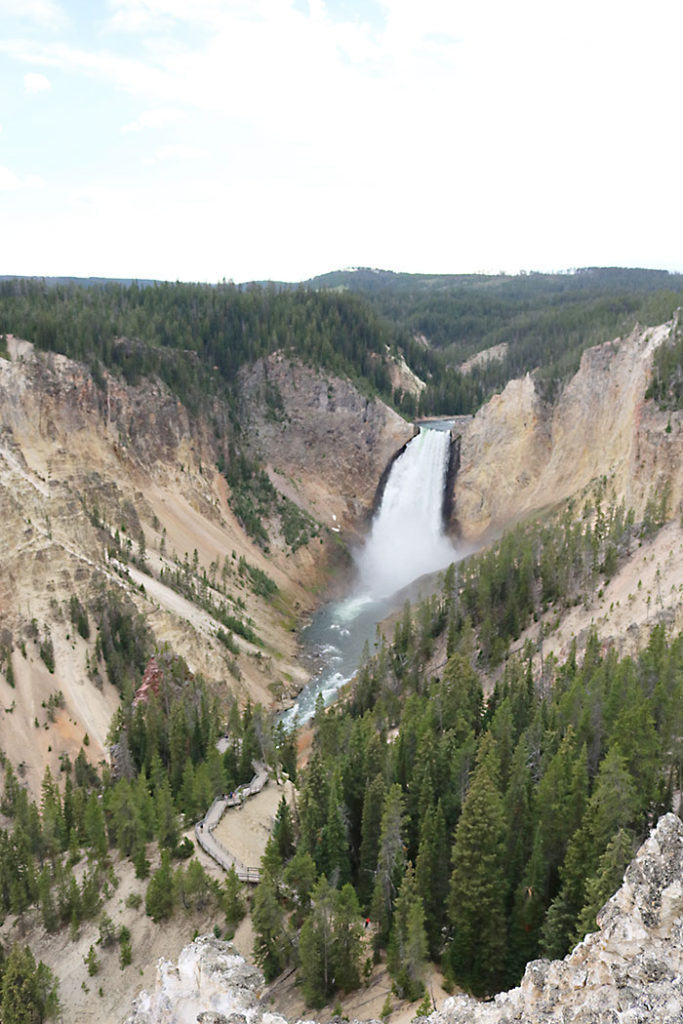 Above: The Grand Canyon of Yellowstone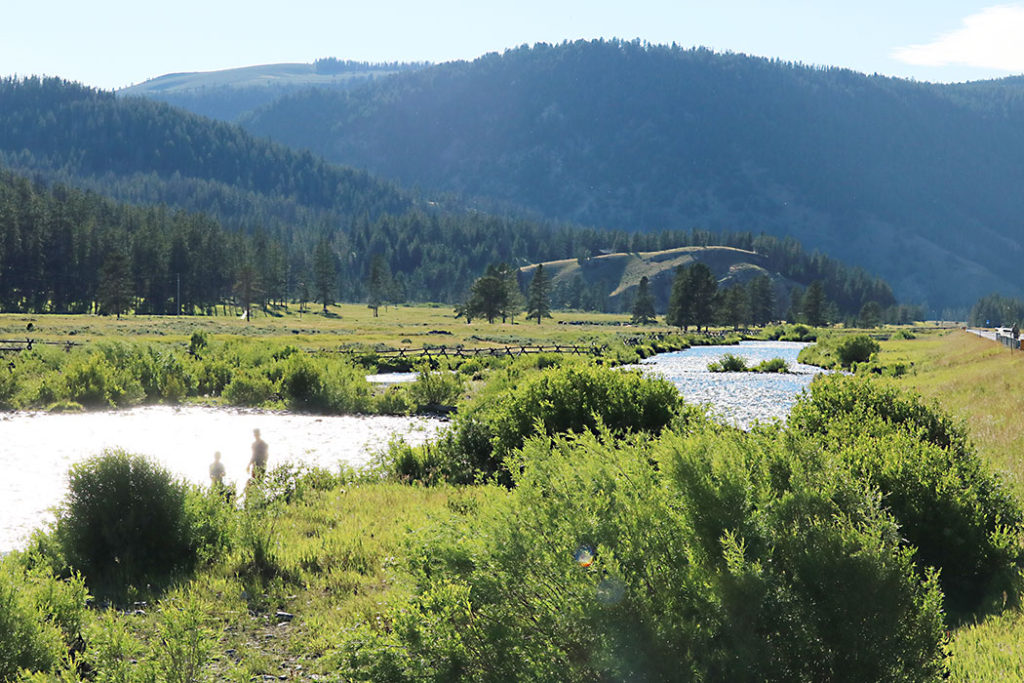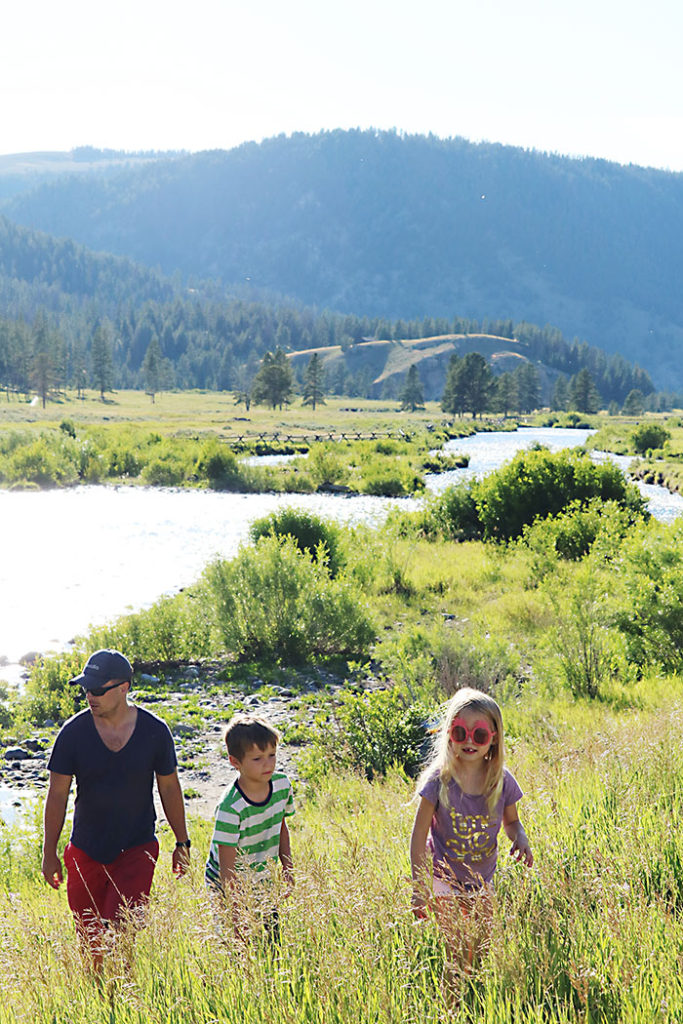 Above: Gallatin River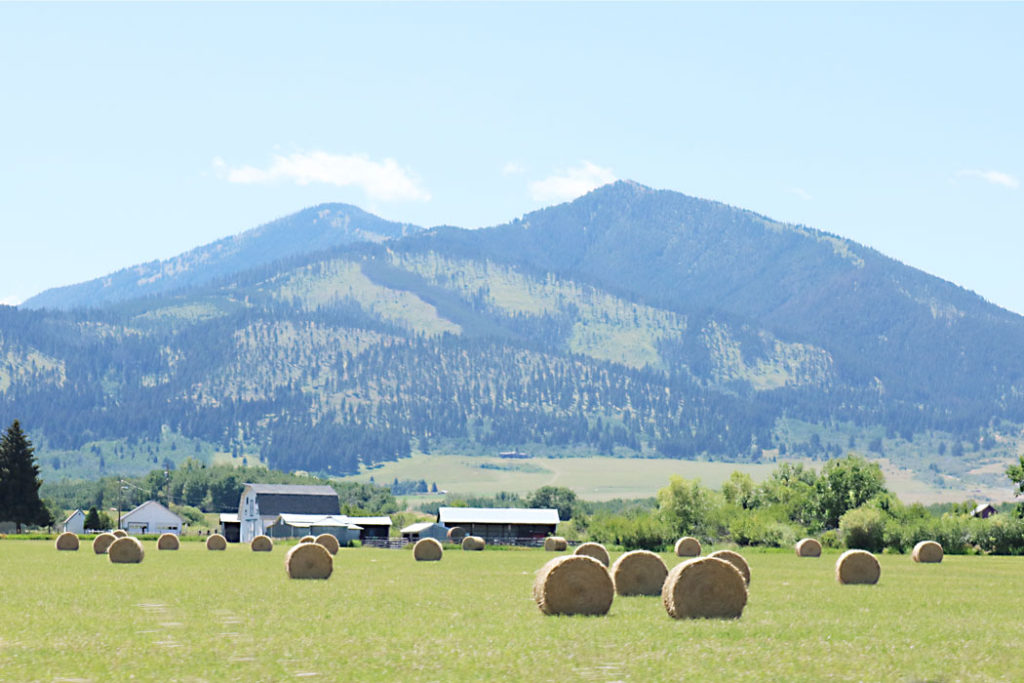 Above: Bozeman, Montana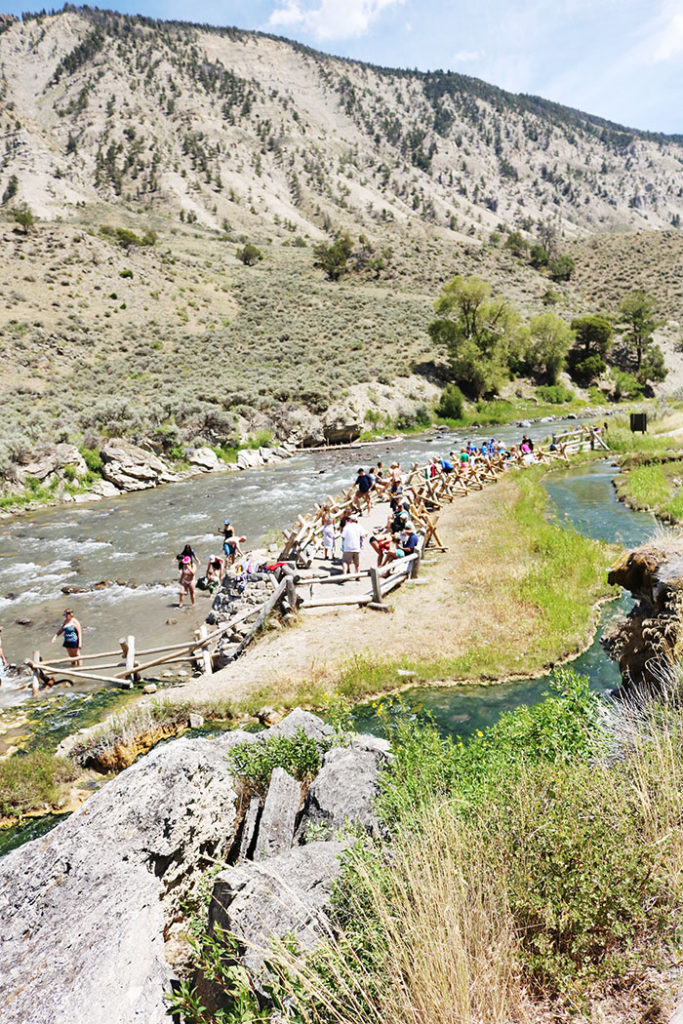 Above: Boiling River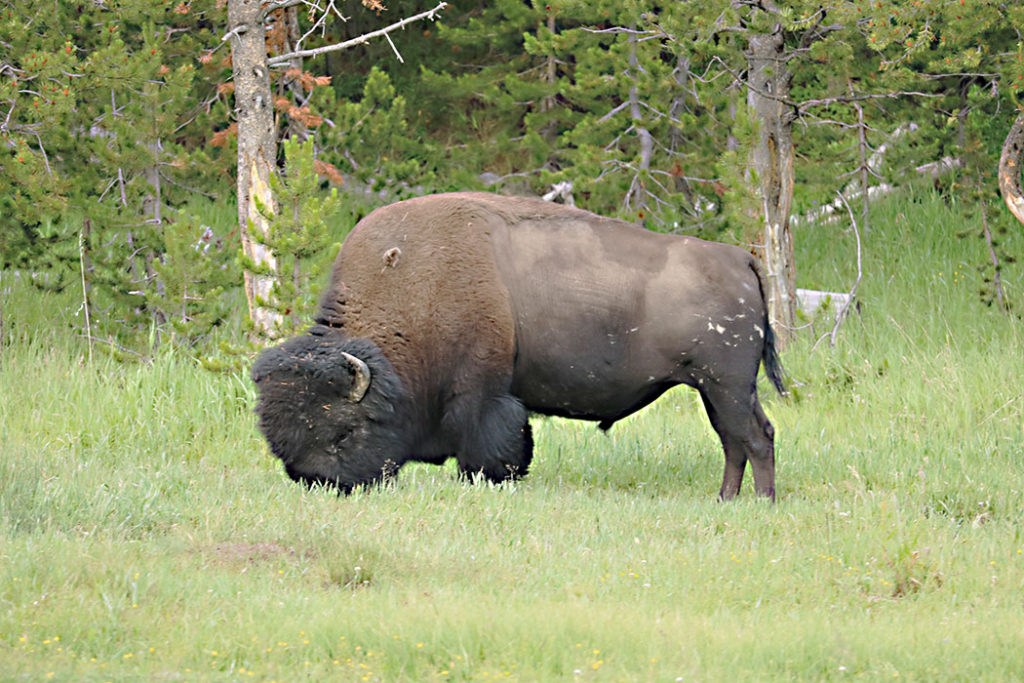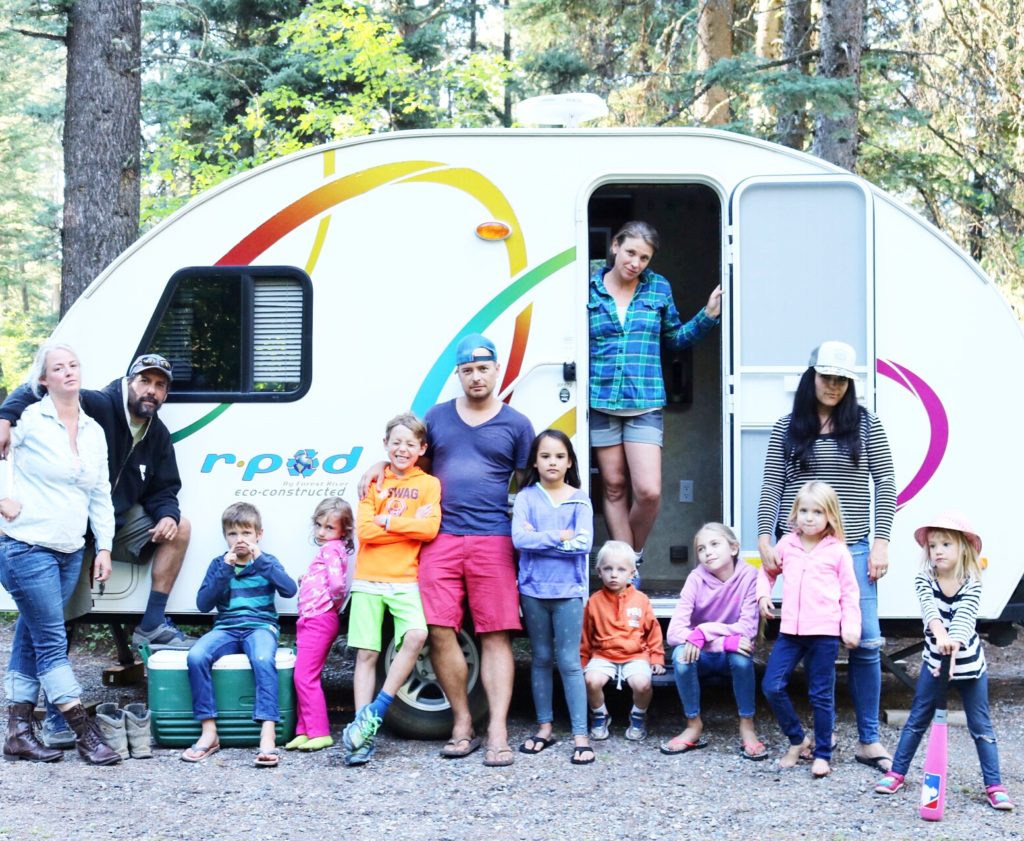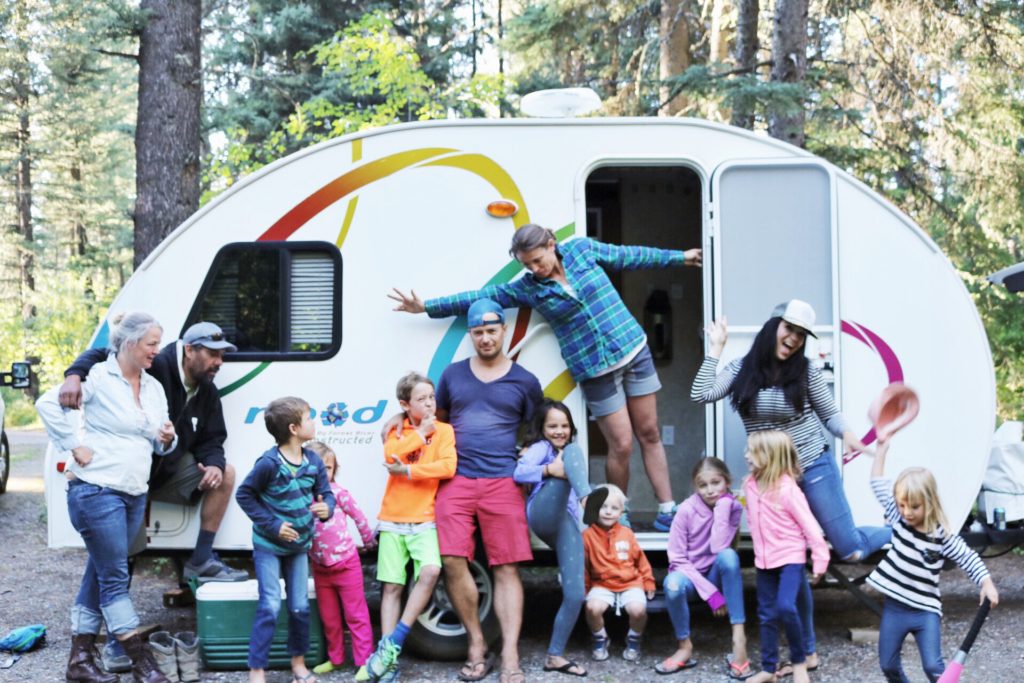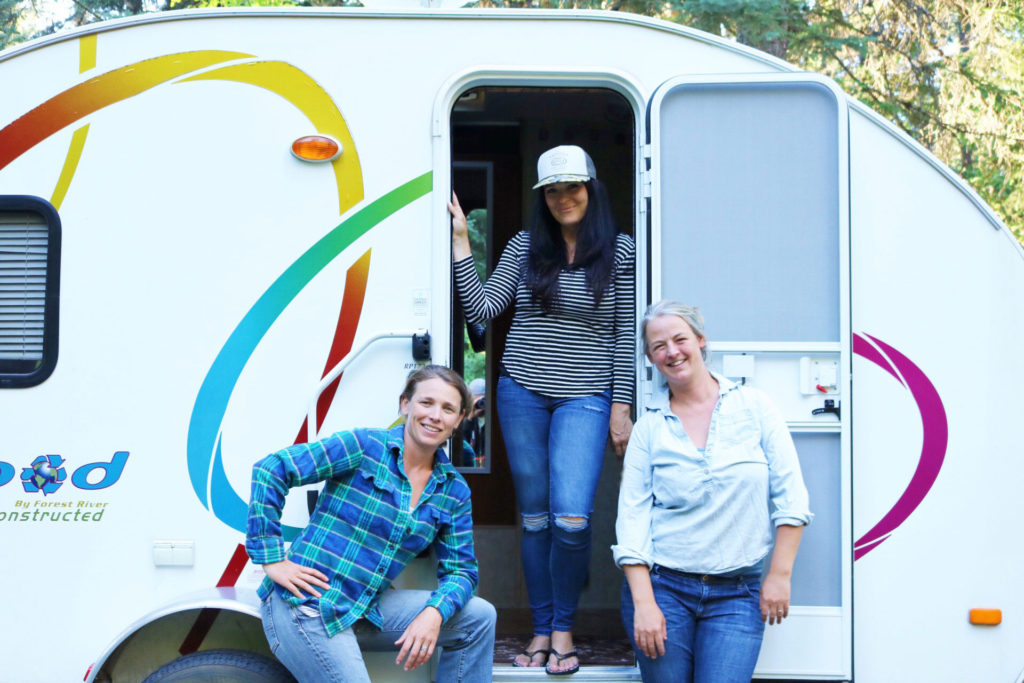 Above: Camping in the Targhee National Park in the coolest vintage trailer.
Summer Travel to Yellowstone
Yellowstone. Nature's wonderland. Outdoor paradise. I am always in awe of the unsoiled beauty of Yellowstone every time I visit. Majestic peaks, colorful hot springs, steamy geysers, dangerous wildlife, pristine lakes are just a few traits of Yellowstone. This year, we were lucky to plan our summer travel to Yellowstone to meet up with some of my close childhood girlfriends. We spent one day right outside of Yellowstone park and then a full day inside Yellowstone park. There is so much outdoor beauty and national park in the vicinity of Yellowstone. We kept busy enjoying Gallatin River, Targhee National Park, Big Sky and Bozeman Montana but we would have loved to spend more time there. While we have been there before too, we still haven't seen all it has to offer. We might look into the Caravan.com guided tours to get the most of our trip next summer.
In past summer travel to Yellowstone, we have entered the park through West Yellowstone, since we usually come from Salt Lake City. But this year, we came from Bozeman so we entered through the north entrance, which worked perfectly because we were able to avoid a lot of the summer tourist traffic. We had one day to fully pack in as much Yellowstone as we could! And we kept it a tight schedule to use as much daylight as we could to explore.
Here a few highlights from our Summer Travel to Yellowstone:
Boiling River–this was the first time I had been to Boiling River, and I highly recommend it and is a must stops! It is located in the Mammoth area of Yellowstone. The Boiling River is a large hot spring that runs into Gardner River, mixing hot and cool waters into a spa-like hot tub. It is a great spot to soak while enjoying the natural beauty of Yellowstone.
Mammoth Hot Springs–after a morning dip at the Boiling River, stop by Mammoth. A beautiful area to explore with the contrast of white terraces made of calcium carbonate against green mountain peaks
Grand Canyon of Yellowstone— yes there is a grand canyon in Yellowstone! The overlook of this area is breathtaking! You can hear the roaring sound of falls rushing into the river. The canyon walls are a beautiful pink and yellow color.
Norris Geyser Basin–Hundreds of geothermal features are in Norris Geyser Basin. The hot springs are colorful and hot steam is coming up from crust. It's quite a unique experience.
Artist's Paint Pots –Easy hiking trail with large mudpots, colorful hot spring and geysers.
Have you been to Yellowstone? What was your favorite part of the Park?
Shop this post: