Lucas's teacher challenged him to capture a leprechaun and bring him to school for show & tell.  Well, he definitely took that challenge serious and with the help of his older sister they worked really hard on making a leprechaun trap with fake gold.  So, the night before St. Patrick's Day they set up the "leprechaun hotel" trap in hopes to capture their leprechaun.  The next morning, they raced outside to see…that their leprechaun had not appeared and the hotel was untouched.  All day long they were waiting and waiting and then they were getting really annoyed and then mad that the leprechaun had forgotten them.  But atlas, when they least expected it, Larry the Leprechaun did appear and created quite the mess with the hotel, scattering the fake gold and leaving chocolate gold coins, Lucky Charms and a note that said "better luck next year". I have a feeling we will be making more leprechaun traps in the future.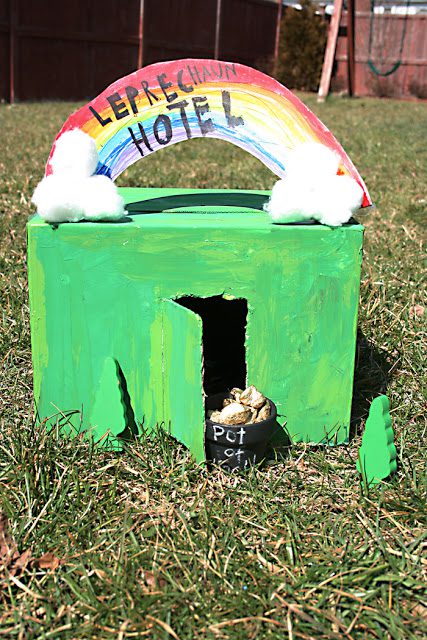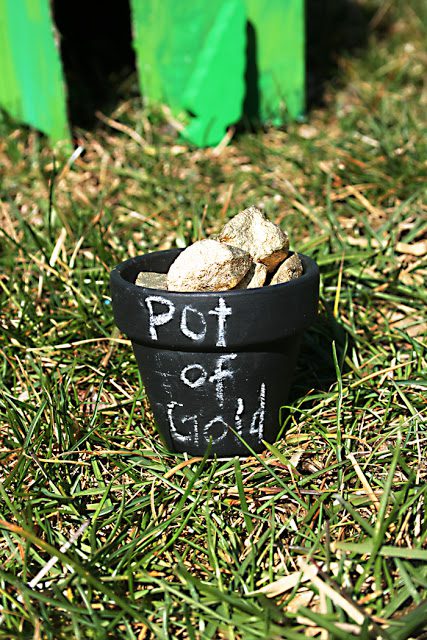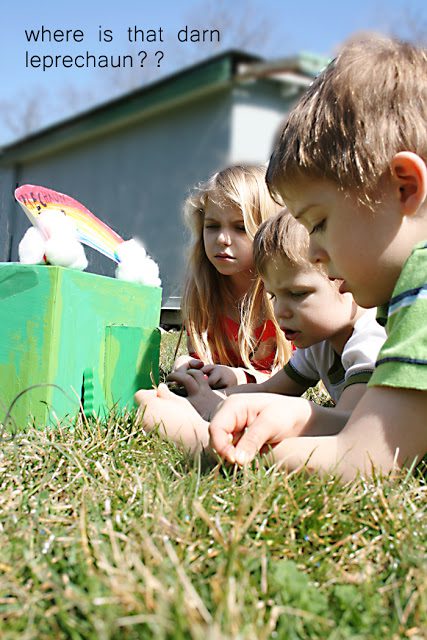 We also painted garden pots the color of the rainbow.  Then planted wheat grass in it for a celebration of spring.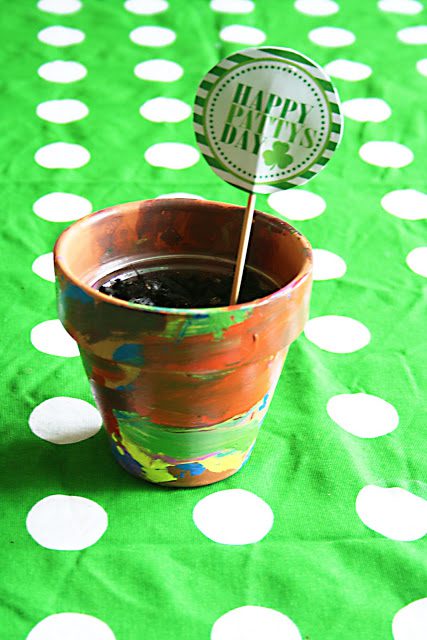 The post St. Pattys appeared first on Darling Darleen | A Lifestyle Design Blog.