One of my favorite healthy snacks that I like to make that satisfies late afternoon cravings is what I call raw granola.  Being a nut fan, i threw this together one day and have loved it ever since.   The cacao nibs are a healthy alternative to chocolate and are rich in antioxidants.  The ingredients should all be raw, which means the nutrients are protected and have not been compromises.
raw almonds
raw pecans
raw shredded coconut
raw cacao nibs
green stevia to taste
put ingredients on a cutting board or food processor and chop to fine bits.   serve in a bowl with almond milk or top on favorite yogurt.  add dry fruit as an alternative to stevia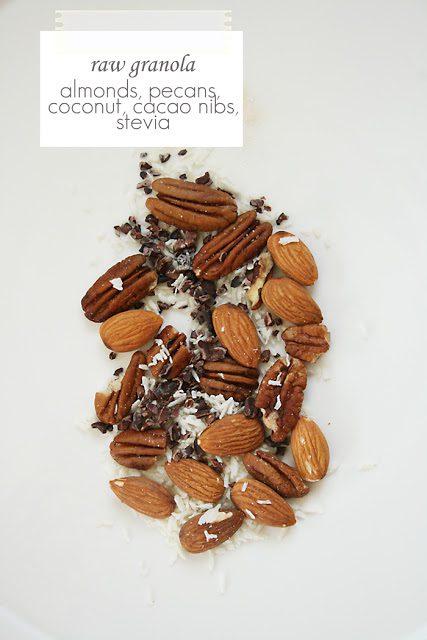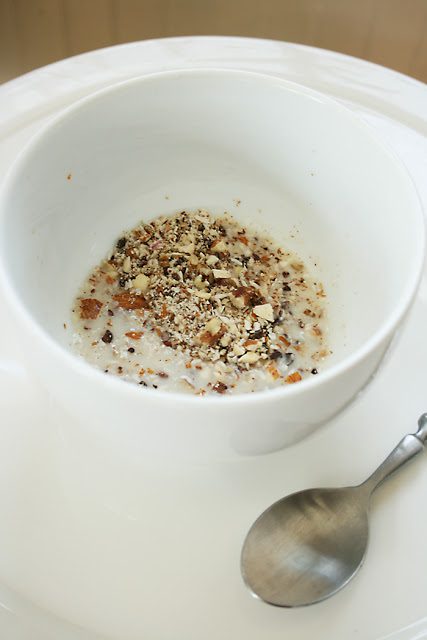 The post Snacking on appeared first on Darling Darleen | A Lifestyle Design Blog.