My little angel is five. I can't believe how quickly the time has flown. And now that she's in grade school I have really taken notice how much she has grown up. So, we had to spice up the cupcakes this year with a little tie-dye magic. I remember seeing this on HWTM and around the blogsphere and have wanted to do it for some time. They came out awesome! And I must say–she was the coolest birthday girl in school that day.
update: I didn't follow the exact tutorial with the soda and gel food coloring. I just separated my cake batter in six different bowls and used the lots of liquid food coloring. I thought the colors might spread but they didn't.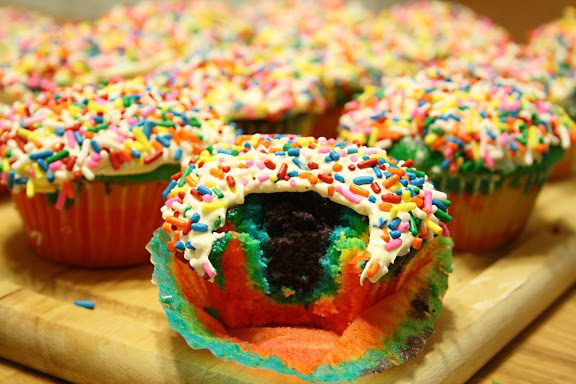 The post Rainbow Cupcakes appeared first on Darling Darleen | A Lifestyle Design Blog.