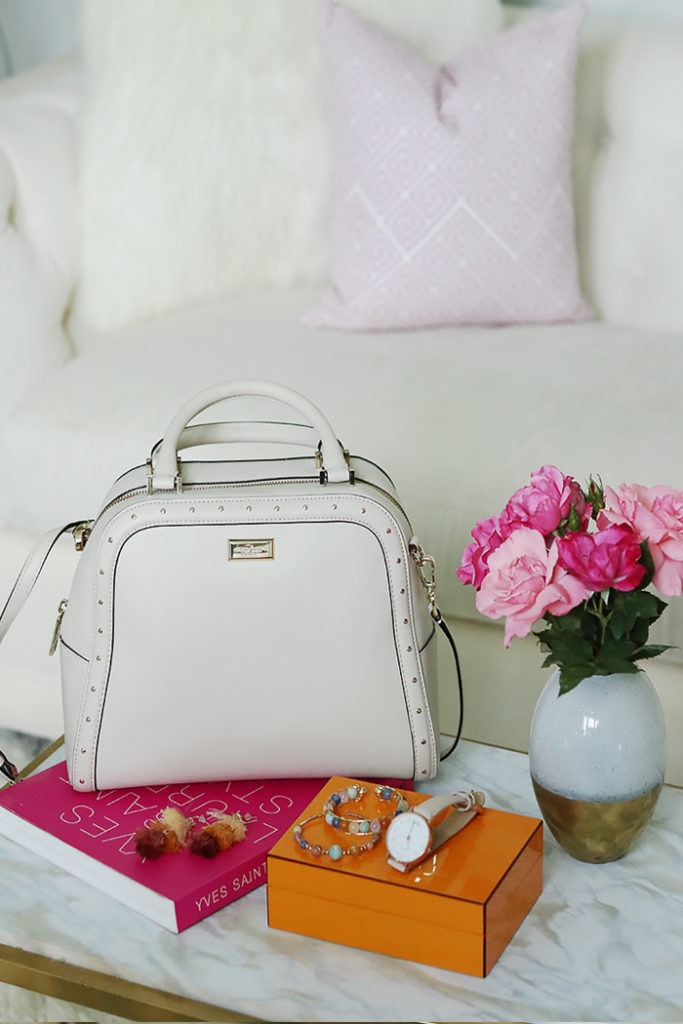 Pretty in Pink
This week has been crazy so I haven't been able to get a posts up that I had scheduled.  My kids get out of school in less than two weeks, so this week was a schedule of field trips, field days, little performances and soccer tournaments.  Just that alone makes me glad school is almost over!  With Mother's Day on Sunday, I wanted to get a Pretty in Pink post up.  Pretty in Pink things that Mom would love and enjoy.
Mother's Day is one of my favorites.  My children love to get up early on Sunday and make me eggs and toast for breakfast, right before we head to church.  It's usually a little hectic on a Sunday morning, but they will get up early and quietly cook breakfast.  It's so cute!  And then the rest of the day, it's naps and no mom duties for me!  It's my favorite! Sweet and simple.  I love the color pink.  Here are a few Pretty in Pink items that I'm eyeing!  Hope you have a wonderful weekend and Mother's Day!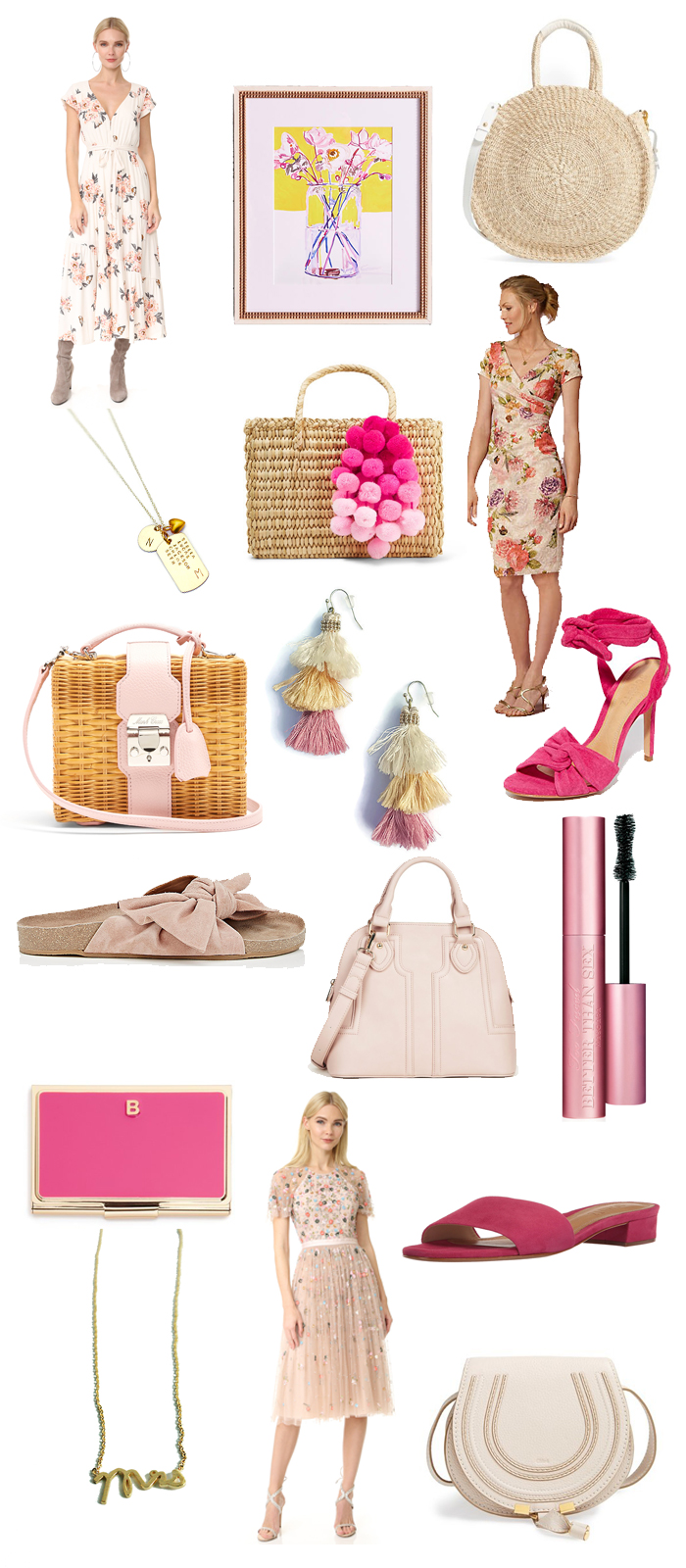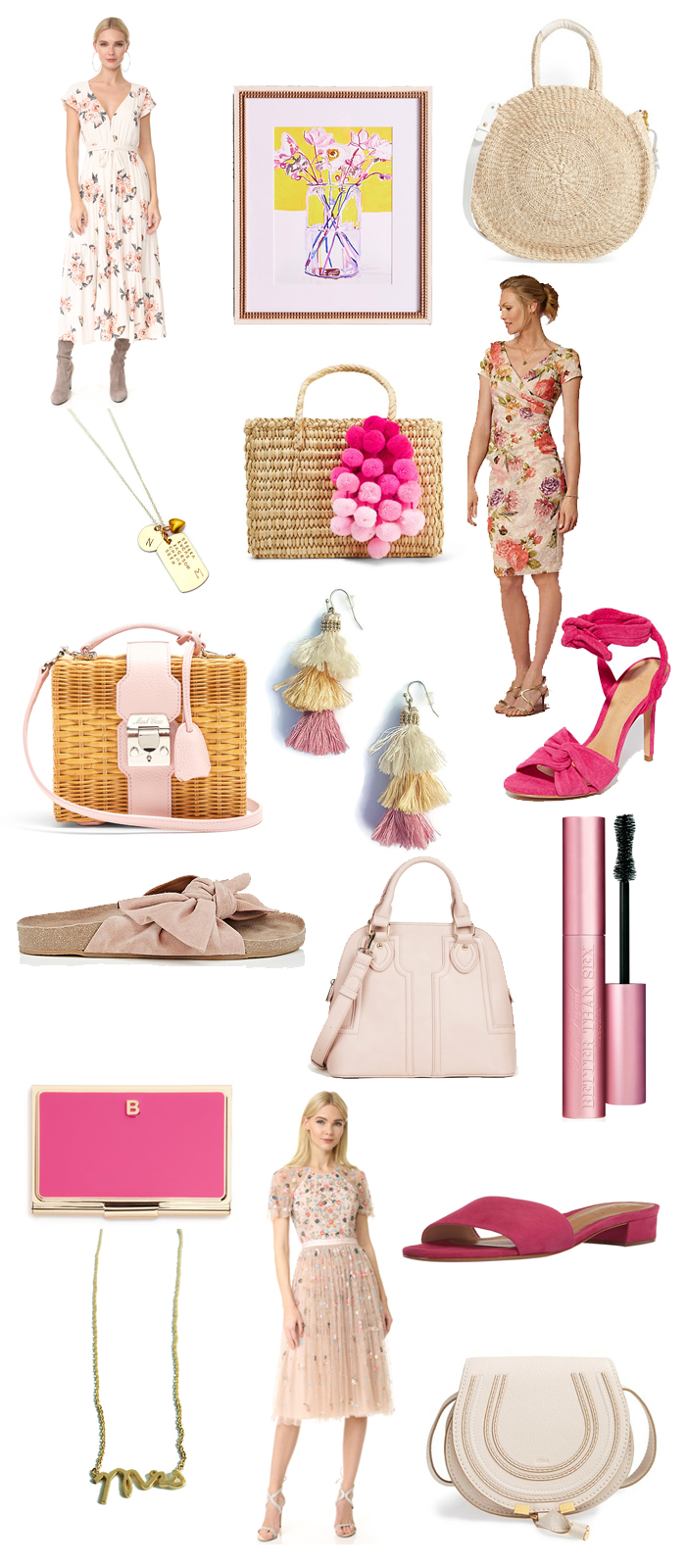 3. Sisal Tote
11. Dome Satchel
13. Monogram Business Card Case
14. Mrs Necklace
15. Starburst Dress
16. Pink Slides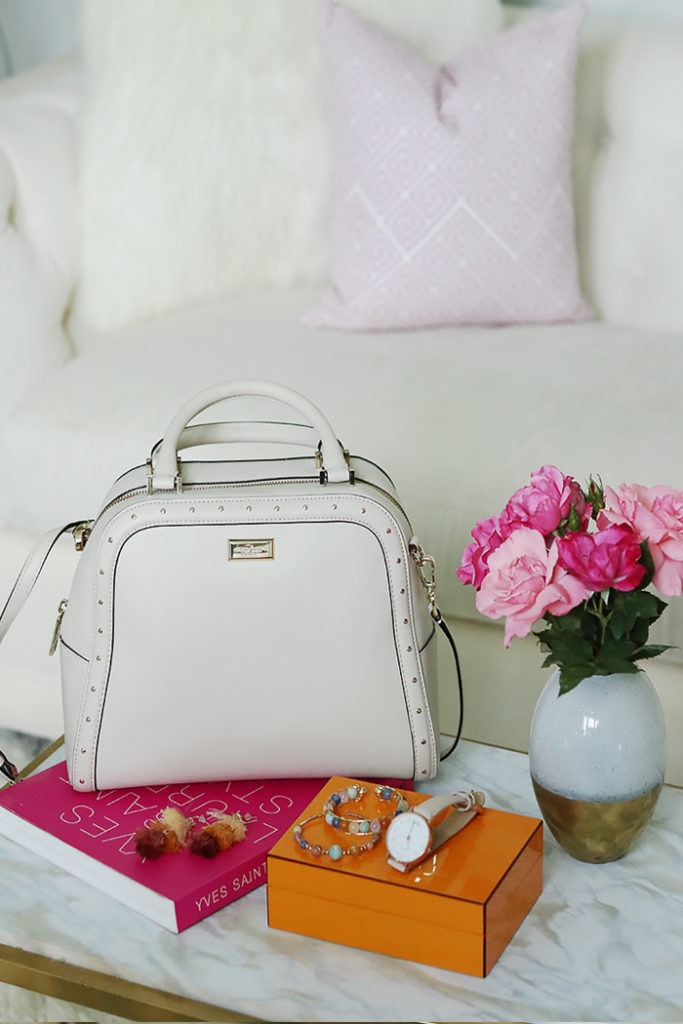 Shop Pretty in Pink items:
Kate Spade bag | Tassel Earrings | Stone bracelet (coming soon) | Watch | Book | Pink Pillow
The post Pretty in Pink appeared first on Darling Darleen | A Lifestyle Design Blog.