Can you believe we are already in the month of February!!  2013 is whizzing by, and I've been thinking about  my kids' valentines and what we are going to do this year.  I came across these pictures that I took in the month of December and never post and thought they'd be appropriate for a Valentine's party treat.  I made Peppermint White Chocolate Heart for neighbor gifts and they were so good, so cute and so easy to make.  They are like chocolate cookies but without the cookie crust.  

Supplies:
mini peppermint candy canes (the Confectious organic candy canes are my favorite.  you can get at whole foods or a natural food store)
white chocolate like the wilton white chocolate that you can melt or add oil to white chocolate chips when melting
sprinkles, m&m or other fun Valentine cookie decorations
parchment paper
cookie tray
Line cookie tray with parchment paper.  Take two mini peppermint candy canes and lay them down on the tray to form a heart.  Melt your white chocolate, then pour chocolate in the inside of each heart-shaped peppermint.  Then decorate with Valentines sprinkles or add m&m or other candies.  Let it set for two hours or overnight.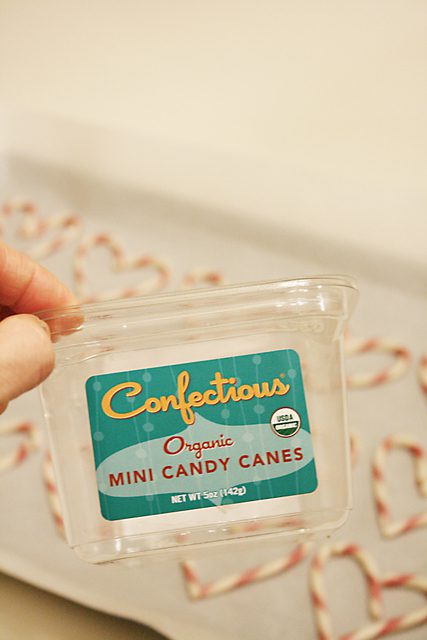 The post Peppermint White Chocolate Hearts appeared first on Darling Darleen | A Lifestyle Design Blog.