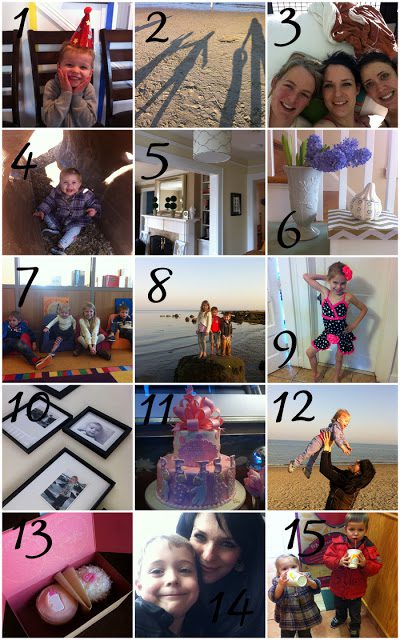 1. Circus birthday party
2. Beach Shadows
3. Spa Day
4. Chloe enjoying the playground
5. New light fixture. Do you like?
6. Fresh hyacinth. My house smells so fragrant!
7. Weekly trip to the library
8. Early springtime at the beach. Looking for crabs
9. Trying on dance costumes
10. Taking pictures of my frames on the wall, right before were they painted
11. The most prettiest and yummiest baby shower cake I've ever seen or tasted
12. Sunday walks on the beach
13. Sprinkles cupcakes.  Yum!
14.  Me + Luke
15.  Our weekly trip to the juice bar after a morning workout 
The post My Life through Iphone appeared first on Darling Darleen | A Lifestyle Design Blog.