Last week started off NOT good at all.  After a nice Easter dinner, my baby Chloe was rushed to the ER with a 105 fever and very infective, swollen little toe.  And what we thought would be a bandage on the toe and a prescription of antibiotics, instead ended up being a four-night stay on the pediatric floor with Chloe being attached to an IV. 
So what happened was two days earlier she scraped her little toe on the driveway while playing with her siblings.  I cleaned it, put ointment on it and gave it kiss then completely forgot about it.  However, I did notice that the wound hadn't fully scab over.  I thought that wasn't so good, but nonetheless forgot about it.  Well, all weekend long she was outside playing and of course wearing no shoes.  For some reason I can't keep shoes on my kids when they are just playing in the backyard because we have a no-shoe policy in our house, so it's easy to wear no shoes outside too…right!   Well, she contracted staph and therefore had a pretty aggressive staph infection that if we waited over 24 hours she would of lost her toe and who knows what else.  Anyway, she is SO much better and was definitely watched over by God and all the angels around her.  I have the BEST friends out here who I consider family that took care of my other children and brought dinner while I spent my days in the hospital.  Love them ALL!
Here's my advice to Moms–make sure to keep toe wounds or finger wounds cleaned and monitor them while they are healing because the blood flow to the extremities in babies is not very good compared to the knee or elbow or face,etc.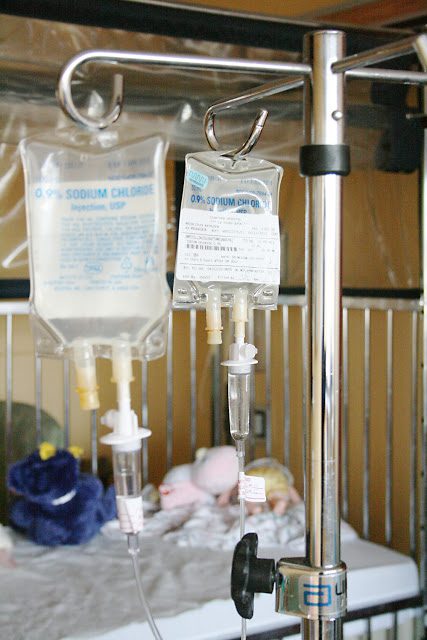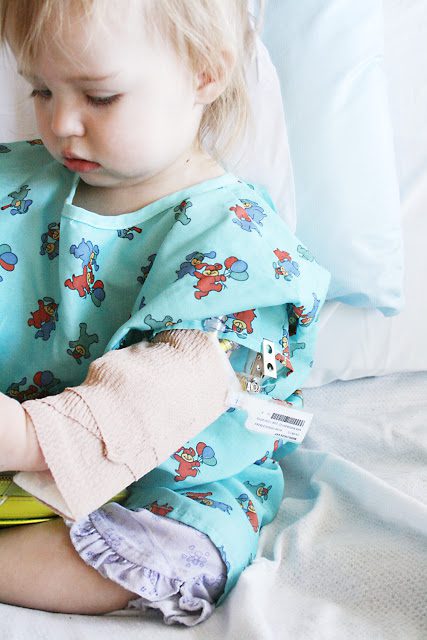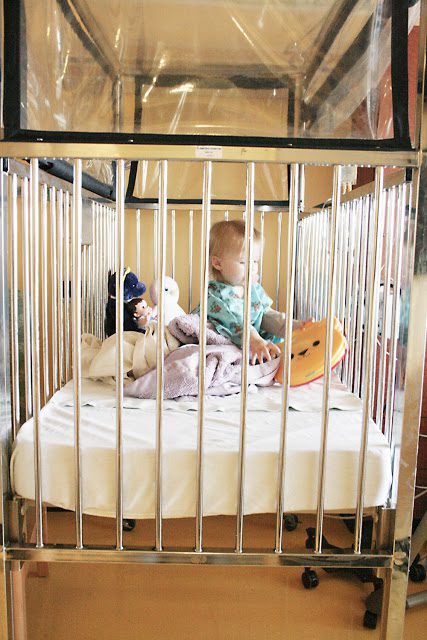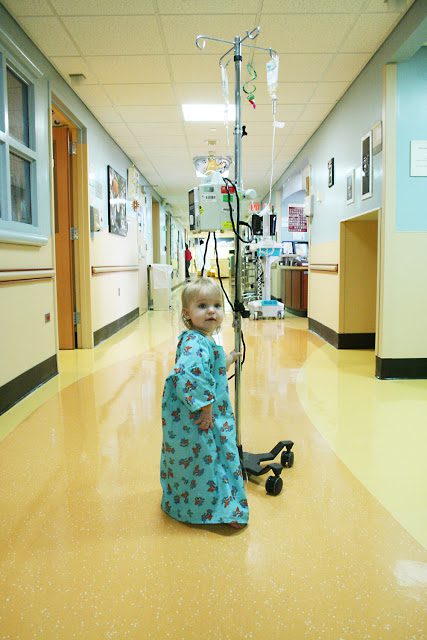 Chloe was determined to push her IV cart up and down the hall all by herself. 
She got to a point where she couldn't handle being in her hospital crib,
room or having me hold her. 

P.S.– this week I'm going to post about our EASTER.  I know I'm late in the game
but the hospital through me off schedule!

The post Hospitals are NO FUN appeared first on Darling Darleen | A Lifestyle Design Blog.