We got lucky last week with the birth of two new little baby girls being born in our family. My sister-in-law Tess and sister Marleen. Both of the babies were born within 24 hours and both of the mamas did it natural–no pain medication.
My husband tells me I can't change the past, but if I could go back and make changes in my life one of them would be more awareness of birthing options, have a birthing plan and making sure that my voice was heard during labor. During my first labor and delivery, I wasn't prepared. I hadn't done my homework. I didn't know all the birthing options. And during my delivery, I found out my doctor and I didn't have the same birthing beliefs and basically my delivery ended up in a C-section, which in my option could of been avoided. It's sad to say that after three C-sections, I now shop for doctors who will give the best C-section scar. Anyway, I say this because women are having fewer options and a heard voice in the delivery room. Doctors are more concerned about liability and making money than what is best for mother and baby. I'm proud of my sisters for being smart (not that I believe natural is the best option), being prepared and doing what they feel is best.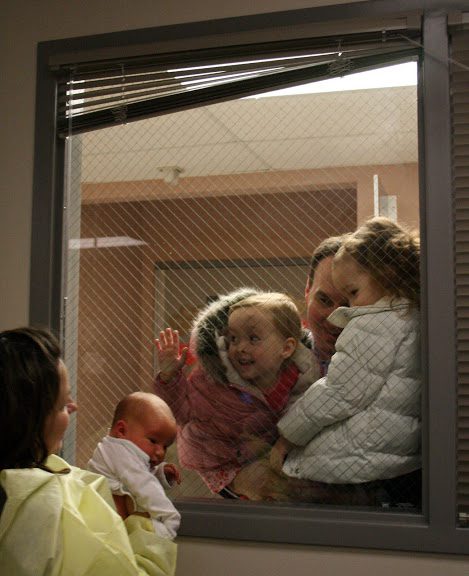 I love this picture of baby Anna and sisters. She was in the ICU for the first week because she pooped in her amniotic fluid and then took a big gulp of it. We are so happy that she is now home.
The post Going Natural appeared first on Darling Darleen | A Lifestyle Design Blog.