This a tutorial for decorating pumpkins. If you just don't feel like cleaning the seeds and insides out of a pumpkin this year, there are many other ways to decorate a pumpkin without having to carve it. Somehow we ended up with a lot of pumpkins this year–enough to decorate and carve.  So, I decorated a few with ric rac ribbon and grosgain ribbon and gauzy black fabric.  The ribbon I tacked down with straight pins.  Easy and took 20 mins to do all three pumpkins.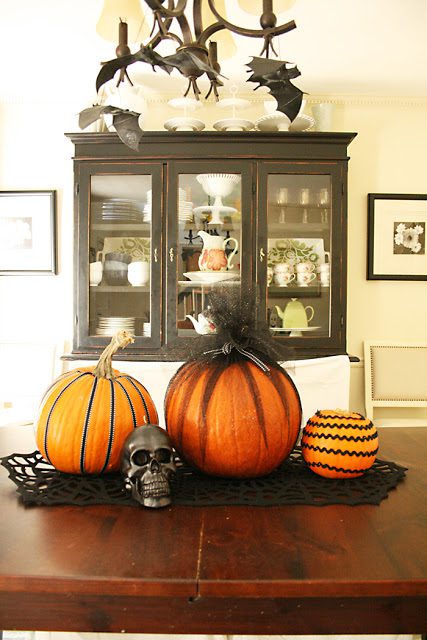 A fun, easy Halloween craft for kids is letting them paint the little baby pumpkins.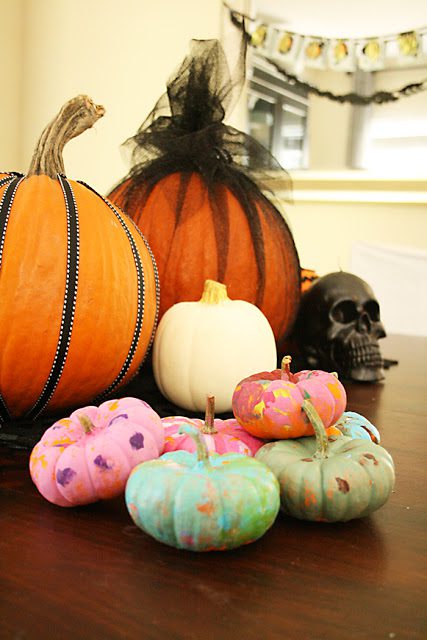 The post Decorating Pumpkins appeared first on Darling Darleen | A Lifestyle Design Blog.