We finally did our pumpkin carving just in time for the trick or treaters. I think they came out pretty good. Stella was very specific on how she wanted hers carved–triangle eyes, round nose, a smile with teeth. Can't go wrong with the classic design of a jack o' lantern.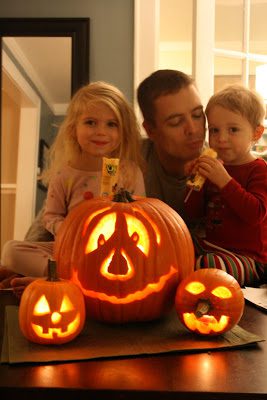 Daddy trying to steal a bite of Lucas's push-up pop.
The post Carving Done appeared first on Darling Darleen | A Lifestyle Design Blog.