Thank goodness it's Friday and schools out!  Yippee!  I'm SO looking forward to no schedule and lazy summer days.  I still can't believe next week is the 4th….and summer for us has already began with rainy days.  Please sun…come out and STAY!  Enjoy your weekend.  We are busy with birthdays.  Two of my boys birthdays are this weekend.  And we begin next week with a birthday party for Lucas.  Remember his superhero birthday party from last year?  Well, I'm incorporating a lot of the superhero party decorations for his 5th birthday party.  Saves time and money.  Here are a few pictures of my baby and the constant attention she gets.  Too cute.  Love that girl.
Also…have you seen Lady Gaga's new album cover!  Crazy and bizarre! 
And are you planning to see this movie this weekend?  We've been waiting for two years for it's release so we are SO excited for it.
And one last thing…are you watching the Bachelorette?  Please someone shoot me if Ashley says Bentley one last time.  What does it take for a girl to get over it?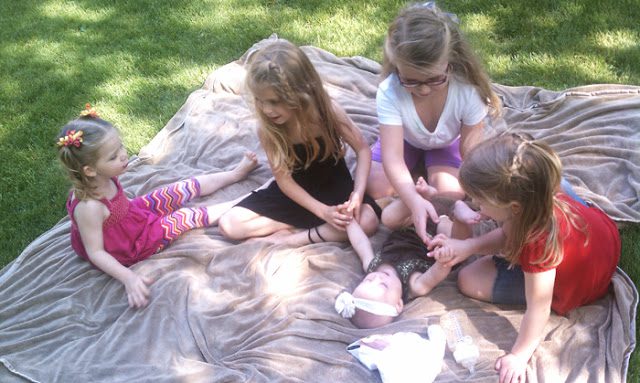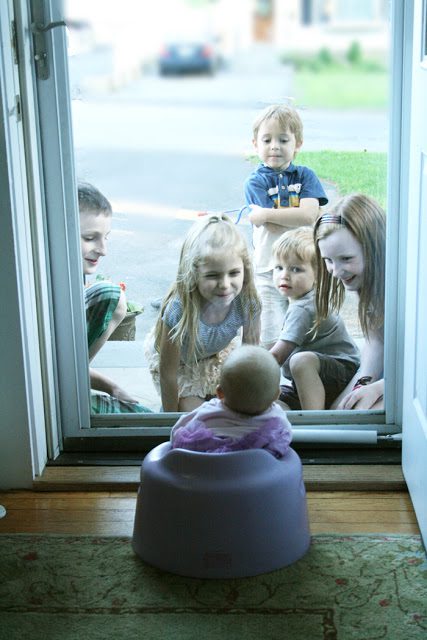 The post Baby Love appeared first on Darling Darleen | A Lifestyle Design Blog.