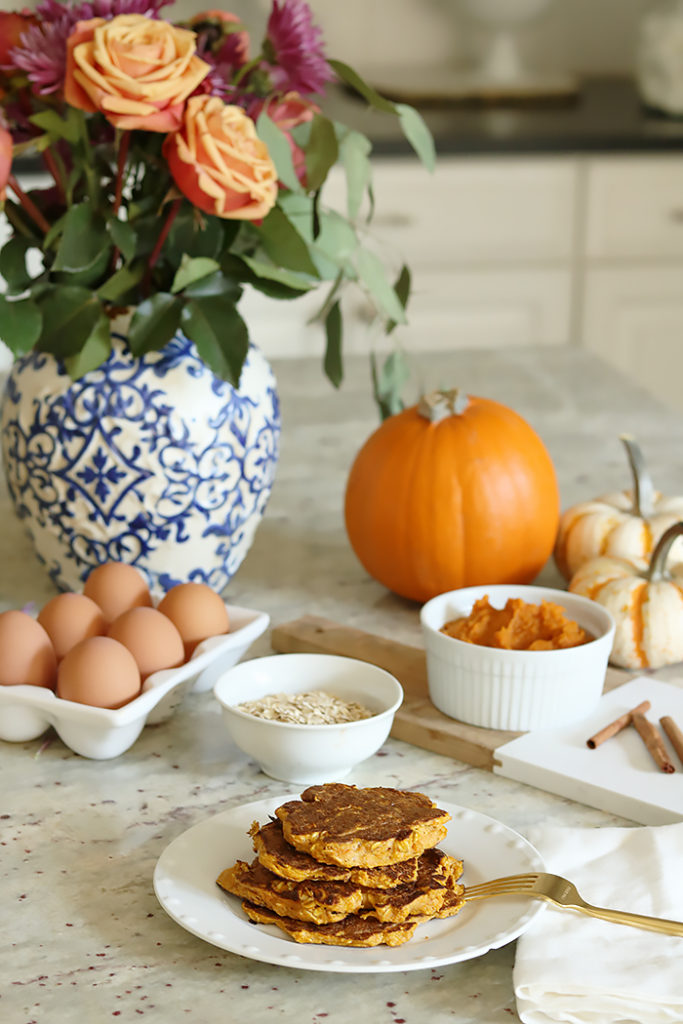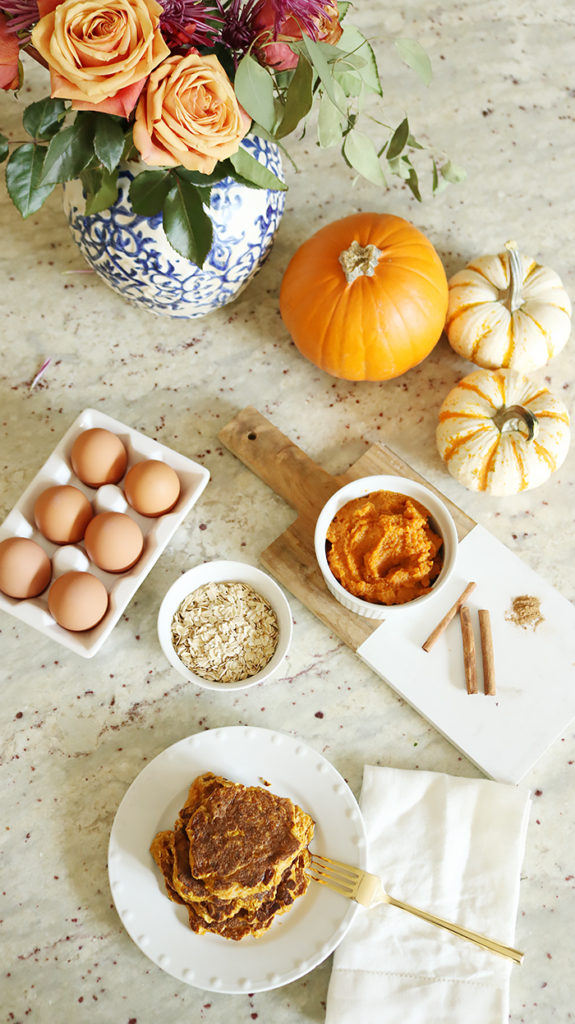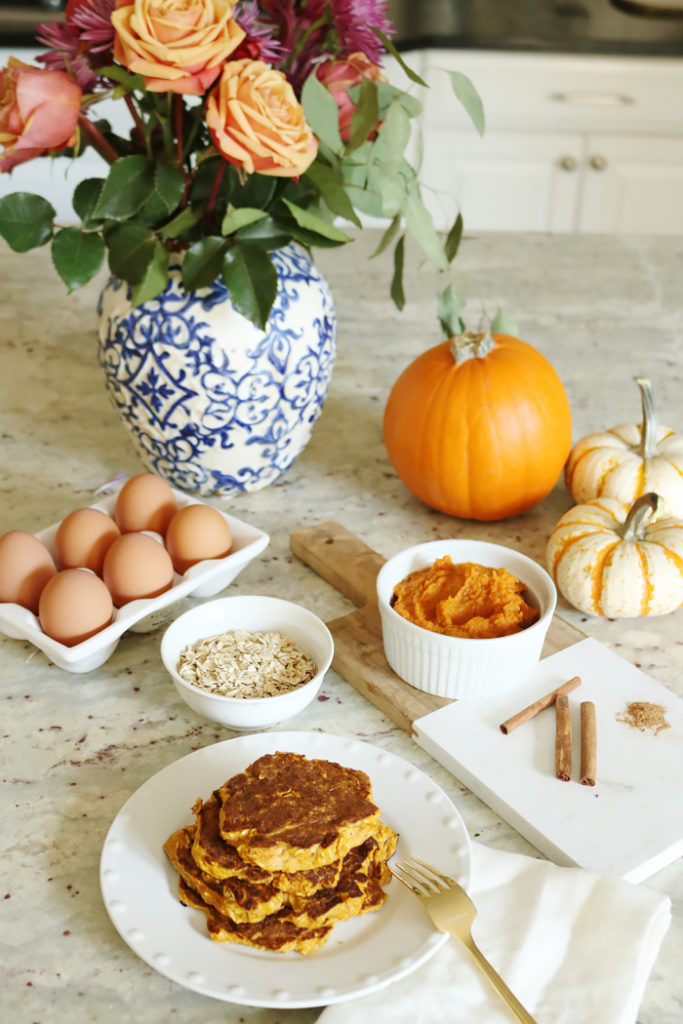 3 Healthy Pumpkin Breakfast Recipes
The best thing about Fall days are pumpkin days, and eating all things pumpkin!  I am obsessed with pumpkins and for so many years thought of eating pumpkin in a dessert form, which isn't so good for my waist.  So to satisfy my cravings, I am adding pumpkin to just about anything breakfast and leaving out the sugar.  After some research, I discovered that eating pumpkin in its raw form is actually really healthy.  Add a little natural sweetener and cinnamon and pumpkin spice and it taste just like pumpkin pie!  I am sharing 3 Healthy pumpkin breakfast recipes that are a great way to start off your morning and will satisfy all your Fall cravings.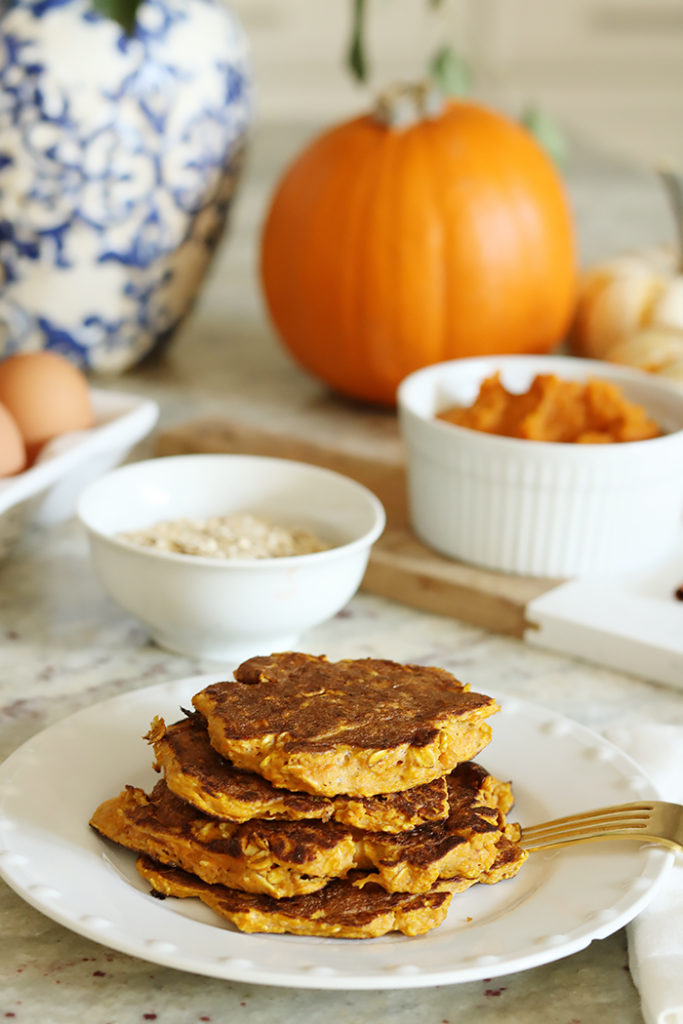 Pumpkin Pancakes
These are a perfect pre-workout quick meal to get your blood sugar and energy going before you hit the gym
1 egg
1/4 cup pumpkin puree
1/3 cup oats
Cinnamon and pumpkin spice
Sweeten with stevia (optional)
Mix together.  Spray your pan with oil and cook pancake mixture.  This is good for 1 serving.  I like to top with more cinnamon and add a little maple syrup on top.  Add protein powder if desired.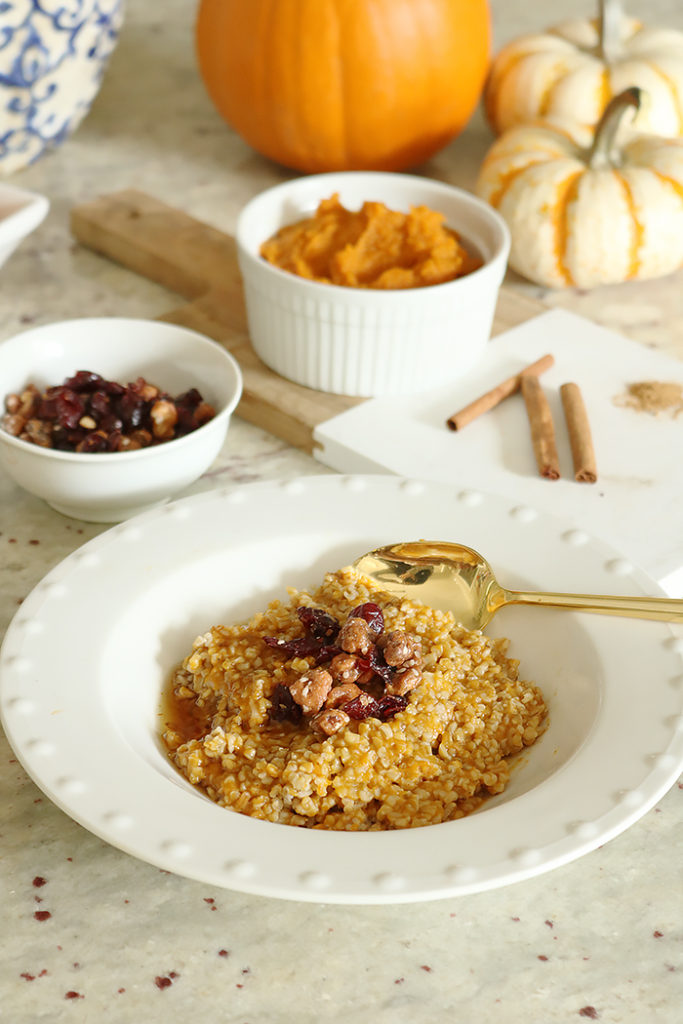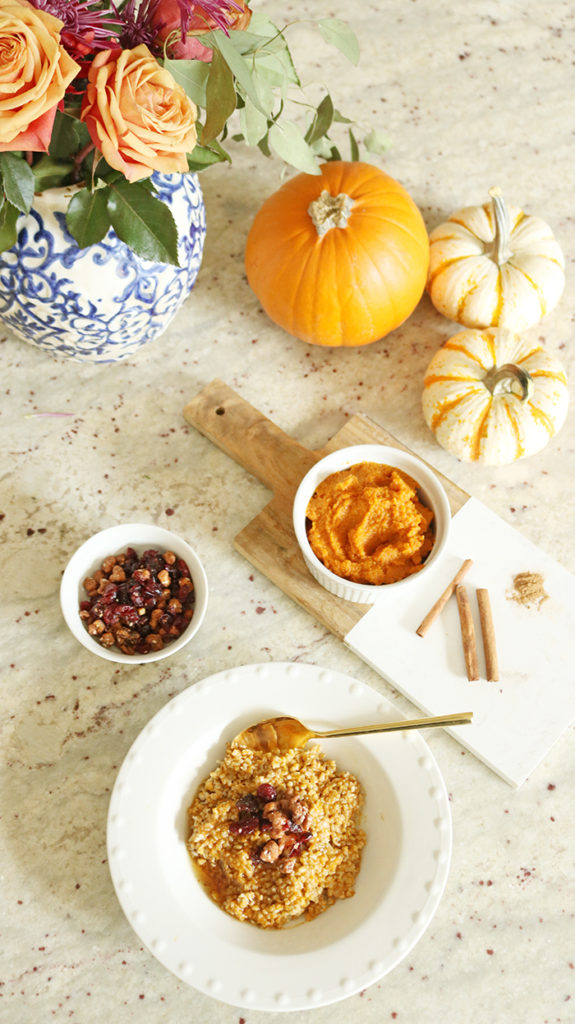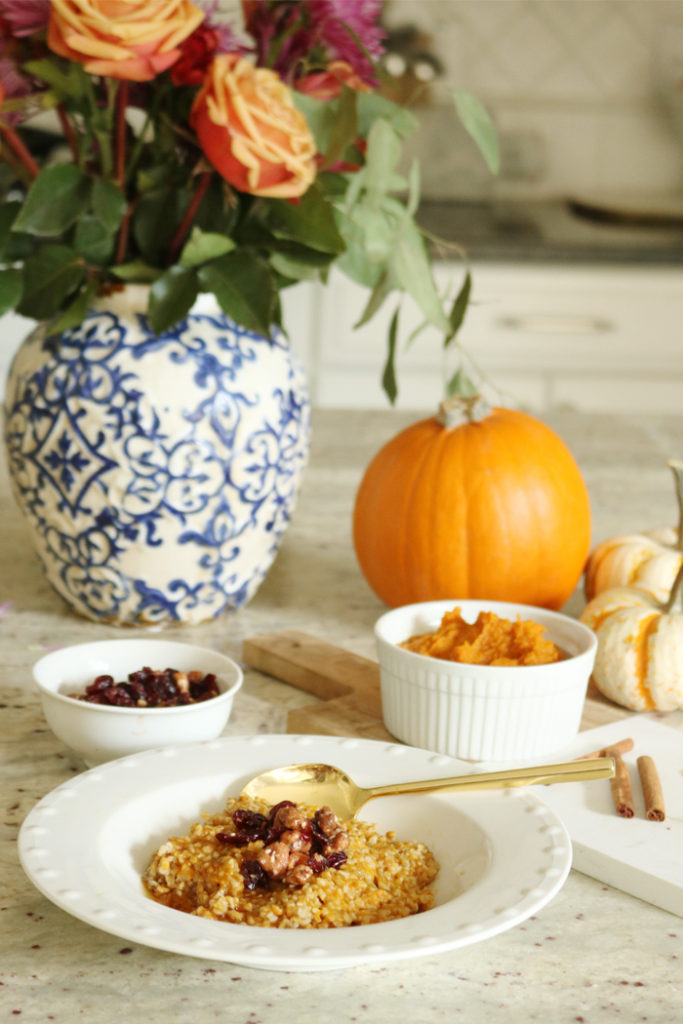 Pumpkin Steel Cut Oat Cereal
I like to make this overnight in my crock pot so it's all ready in the morning.  And I love the spices that fill the air in my home.  
3/4 cup water
1/4 cup steel cut oat
1/8 cup pumpkin
Cinnamon and Pumpkin Spice
A dash of salt
Walnuts and dried cranberries for garnish
This is for a single serving.  If you are planning to make a huge a large crockpot make it with 3 1/4 cups water, 1 cup cereal, 3/4 cup pumpkin and 1/4 tsp salt.  Bring water to boil over medium heat.  Add other ingredients and reduce heat to low and cook forabout 15 minutes.  Top with walnuts and dried cranberries and more cinnamon.  Drizzle raw agave on top.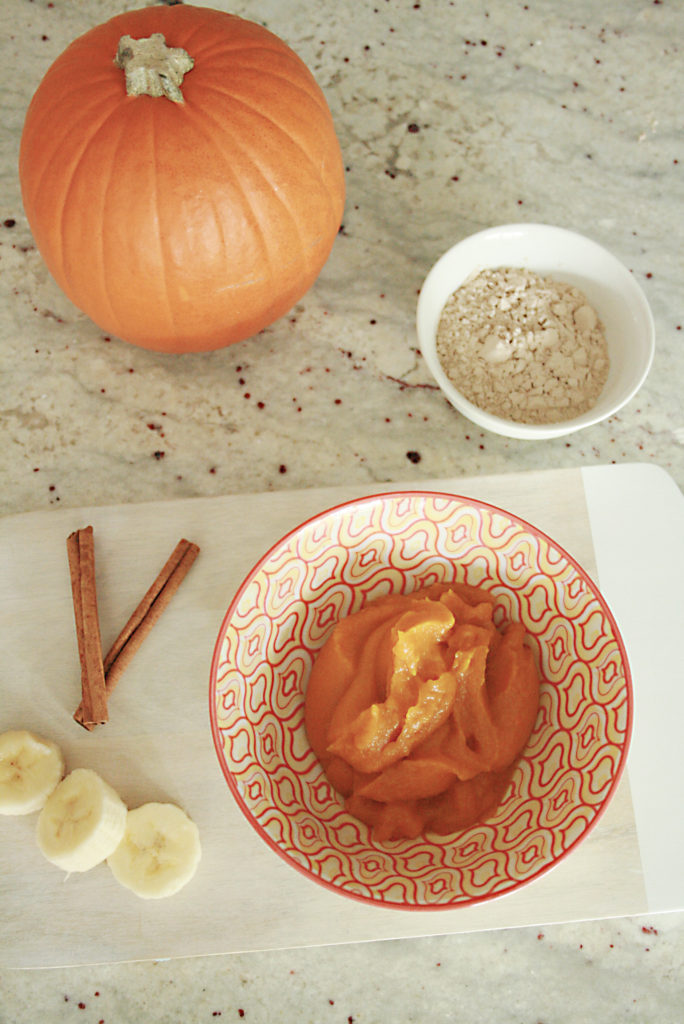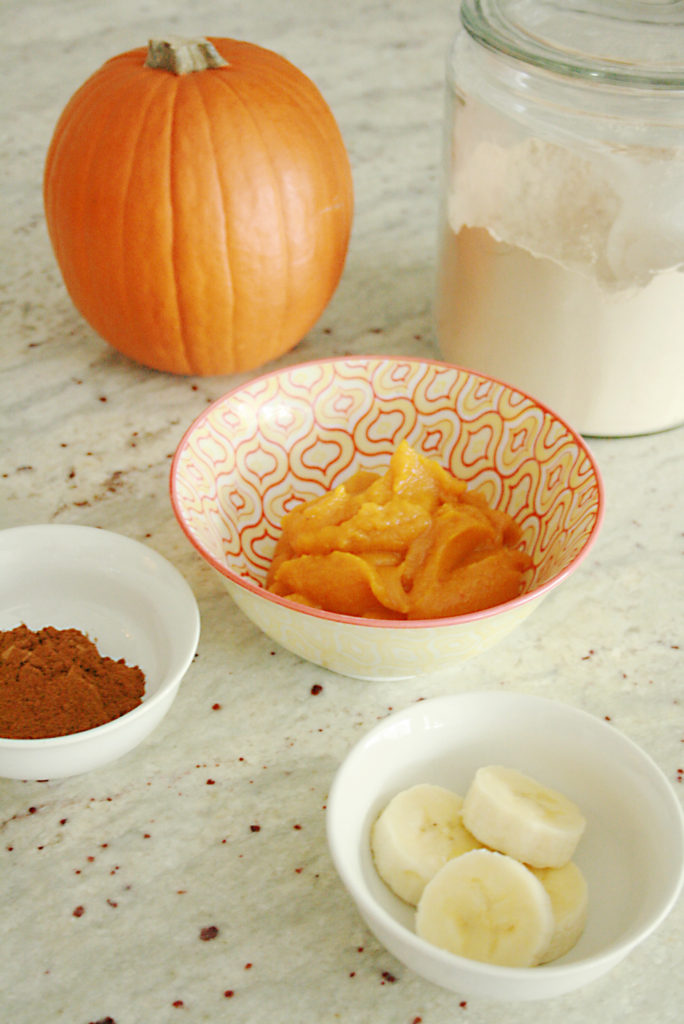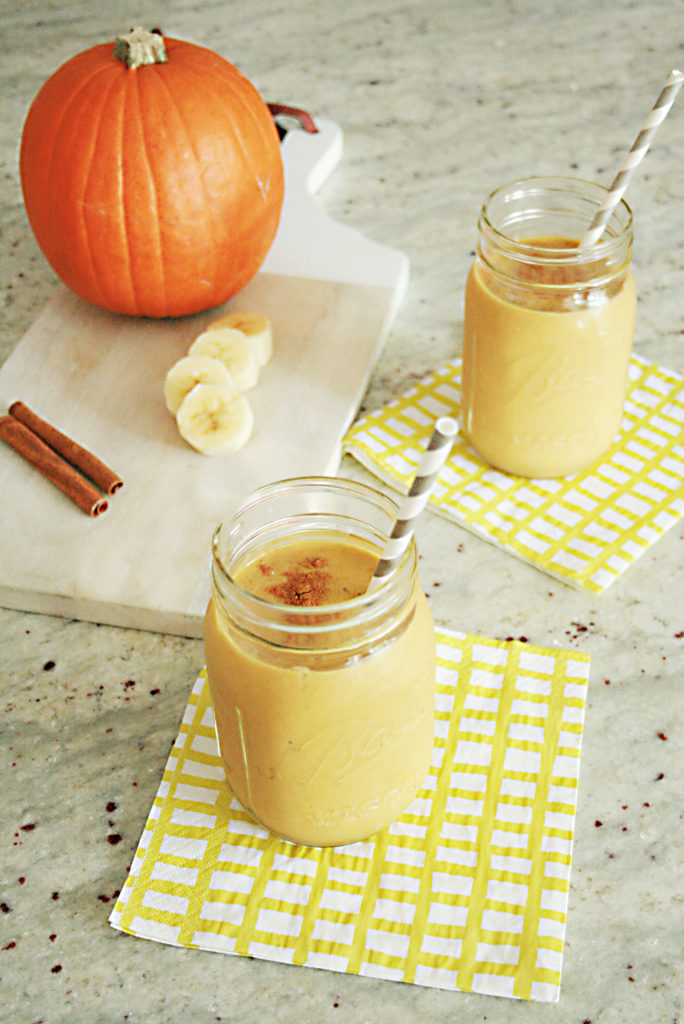 Healthy Pumpkin Protein Shake
This is the perfect post-workout breakfast
Ingredients:
8-10 ounces of unsweetened almond or coconut milk
1 heaping scoop of protein powder–vanilla or chocolate
1/2 cup of organic pumpkin puree
Half of a frozen banana
1 tsp of cinnamon
7-10 ice cubes
Optional: maple syrup or honey or stevia (if you need it to be sweeter)
Instructions:
Throw everything in a blender and blend until creamy and thick. Drink and enjoy! Get creative and add apples slices or pecans.
I originally posted this over at How Does She a few years ago, but this is still one of my favorite healthy pumpkin breakfast, and I always pull it out during the Fall season.
SHOP 3 Healthy Pumpkin Breakfast Recipes Post
The post 3 Healthy Pumpkin Breakfast Recipes appeared first on Darling Darleen | A Lifestyle Design Blog.