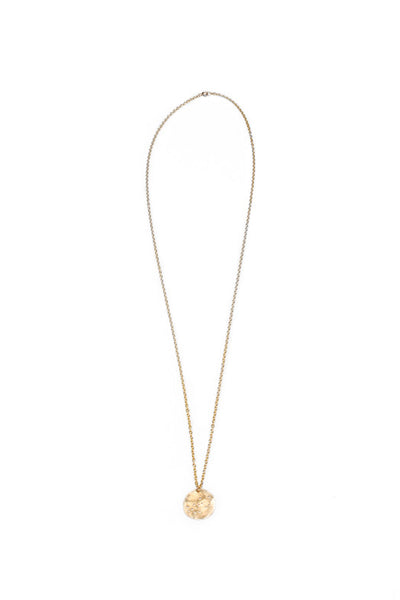 Zodiac Signs Constellation Necklace
Zodiac Signs Constellation Necklace. This symbolic pendant charts your birth month constellation in a 14K gold-filled hammered 1" disc.  Inspired by a turn-of-the-century Swiss astrology calendar, the hand-stamped constellation is suspended on a 30" chain.  The larger openings represent the brightest stars shining in the sky.

Choose from the 12 classic astrological signs: Aries, Taurus, Gemini, Cancer, Leo, Virgo, Libra, Scorpio, Sagittarius, Capricorn, Aquarius, and Pisces. Capricorn, and Sagittarius.
Constellation Necklace: dmj3128