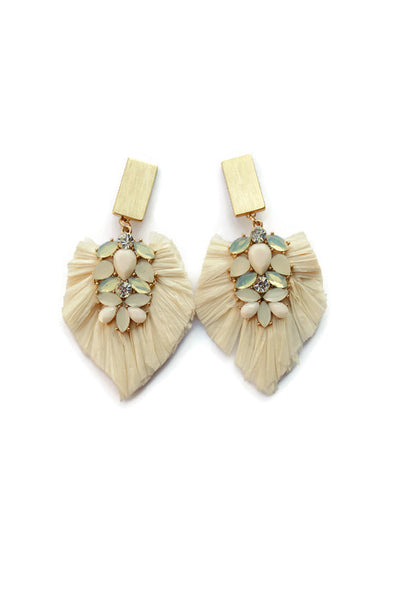 Stacia Raffia Long Crystal gemstone fan Earrings
The Stacia Raffia long crystal gemstone fan earrings will add a little drama to just about any outfit you wear.  The good kind of drama, of course.  
Rectangle gold plated post with raffia and acrylic and crystal gemstones.
*These earrings are on the heavier side. 
Choose from either cream or gray
SKU: dmjstacia