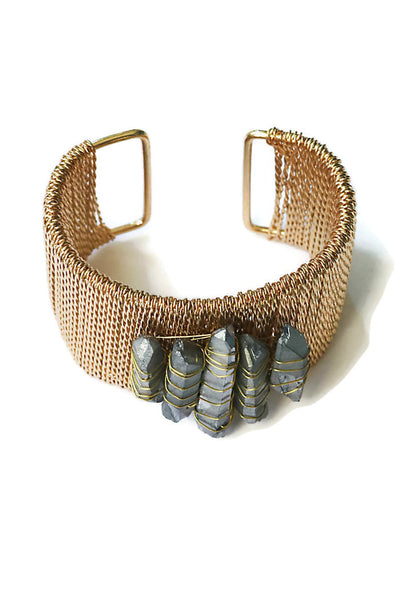 Quartz Wire Coiled Cuff Bracelet
The quartz wire coiled cuff bracelet is definitely a statement bracelet and a perfect way to accessorize a blouse or cashmere sweater.  Natural quartz stones are wire wrapped around a brass coiled cuff bracelet.  CLEAR QUARTZ SOLD OUT.
Usually ships in 3 to 5 business days.
SKU: dmj409